Corinth Canal is a unique place where you can see the two seas at once, the Aegean and the Ionian.
The idea of ​​building a canal at this point there was already a long time: the project seriously engaged in such famous people as Alexander the Great, Roman emperor Julius Caesar and Caligula, and Nero in 67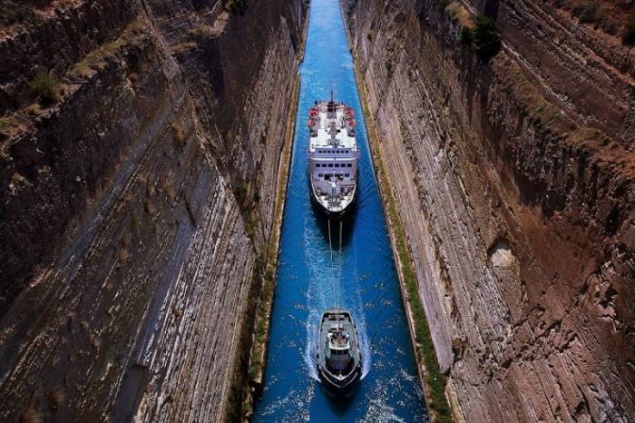 The emperor began construction of the canal, arriving for the opening of his own works and removing the golden shovel the first clods of earth. However, the sudden death of the emperor in 69 interrupted work ...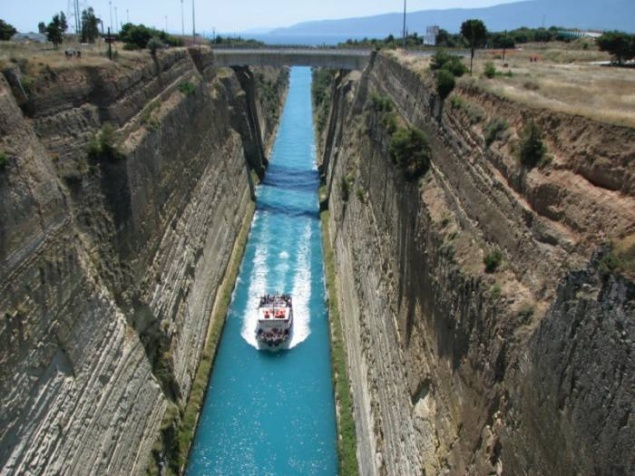 As a result, the channel was finally handed over only in the XIX century French commissioned by the Greek State, at the same time creating amazing sights to which today attracts all tourist routes.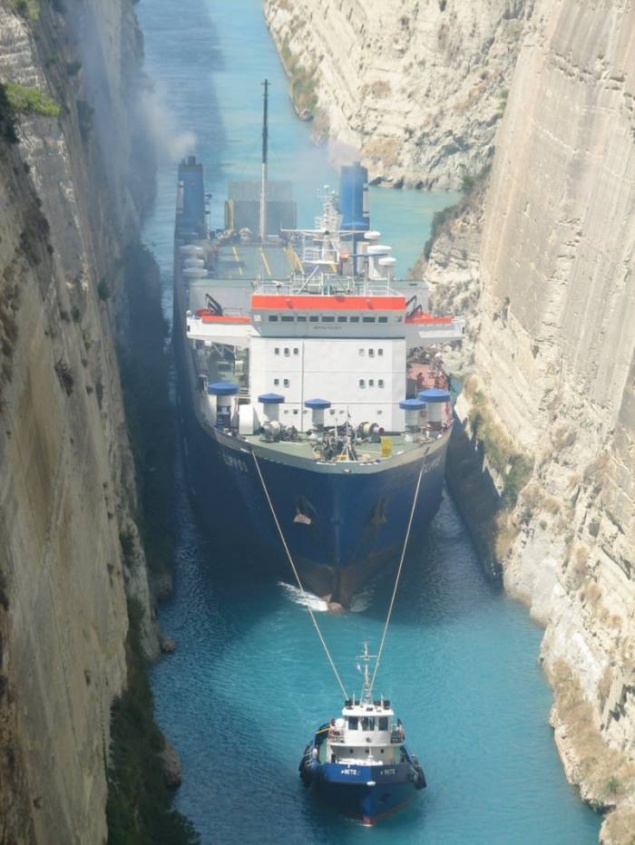 The canal is 6343 m, width varies from 21 meters at the bottom up to 25 meters from the water's surface, the height of the water's edge to 90 m, length 6, 3 km depth - 8 m. The proportions make the channel like a deep canyon, as in some places its slopes reach a height of 76 meters.