Inside every man will forever remain a little boy who loves to play cars and of course, never give up to shoot and play voynushki. We offer you a selection of weapons that can be gathered from the fact that you can get caught under the arm in almost any office. You can not even imagine that is capable of fantasy simple office worker;)
Thus, the number 1! For this you will need to catapult plastic spoon, wooden stick for stirring coffee or a pencil eraser, clips and binders (black paper clips). According to the creator of the affected area is 3-6 meters.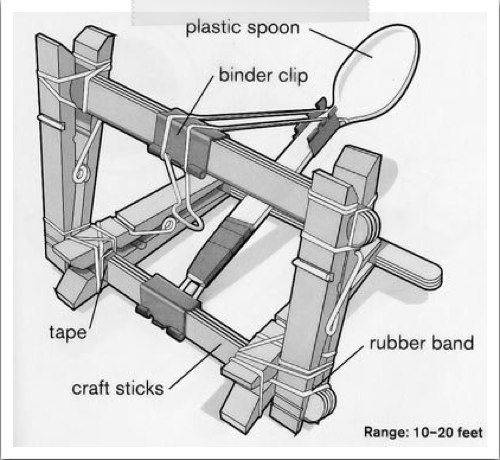 Number 2. Meet - double gun. In order to build this miracle of technology, you will need pencils, erasers, binders, tape, clothespins and a holder for the tape. The affected area 2, 5-6 meters.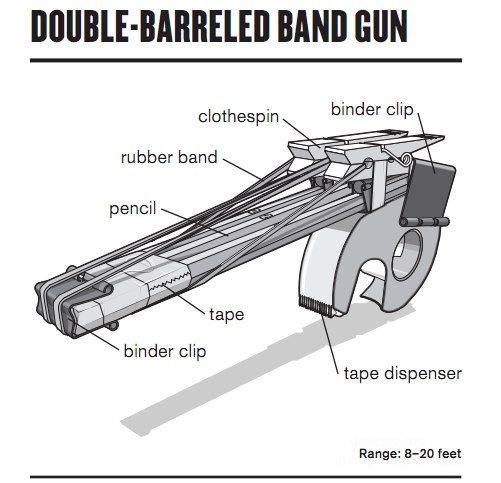 Number 3. To do this, you will need a crossbow pencils, erasers, tape and a pen.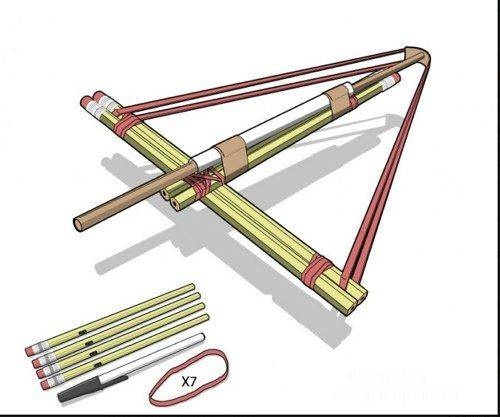 Number 4. The easiest crossbow that I saw. To do this, you will need to reel tape, gum, and, of course, live ammunition.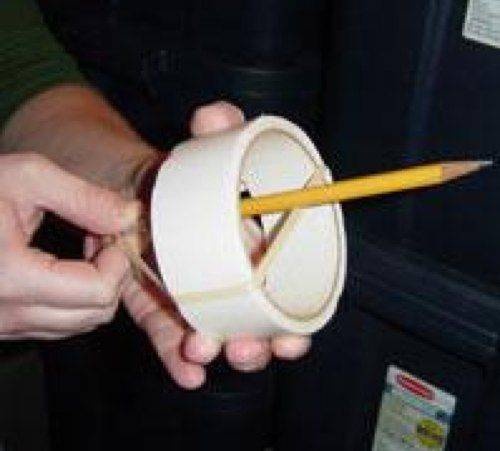 Number 5. Here you can make yourself a graceful darts of any color. To do this, you will need colored paper, plain paper clips and buttons for cortical board.