May 14 lander spacecraft "Soyuz TMA-07M" landed in the Kazakh steppe, and members of the 35th expedition to the ISS safely back home to Earth. Including the commander, Canadian astronaut Chris Hadfield - the first Canadian who has made a spacewalk and became a major star in Earth orbit in recent years.
Chris recorded training videos, how to wash their hands in zero gravity, led the tweeter, made a lot of pictures with the views of our planet from space and recorded the first ever music video, created in space on popular hits by David Bowie "Space Odyssey" and collect on YouTube already more than 8.5 million views.
Reports about life on the ISS, as well as the commander of the 35th expedition Chris Hadfield - the only Canadian citizen who visited at one time on our station "Mir».
30 pictures and comments to them, then took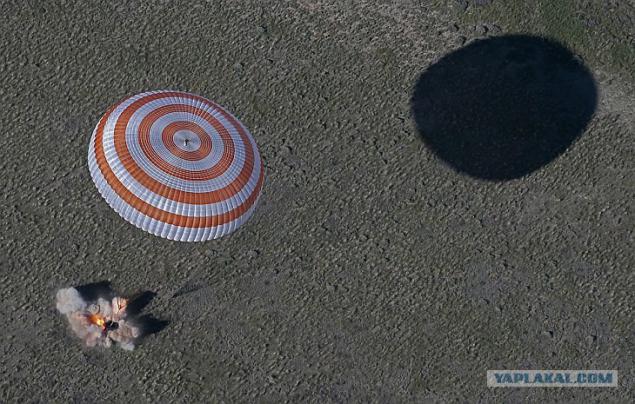 2.Znakomtes Chris Hadfield. Flights - it is his destiny. Got lёtnuyu license in 16 years, two years before graduating from high school, and just lёtnuyu career, he has mastered more than 70 types of aircraft. Chris Hadfield - the only Canadian who visited the station "Mir, the first Canadian Commander of the ISS, the first Canadian citizen who has made a spacewalk,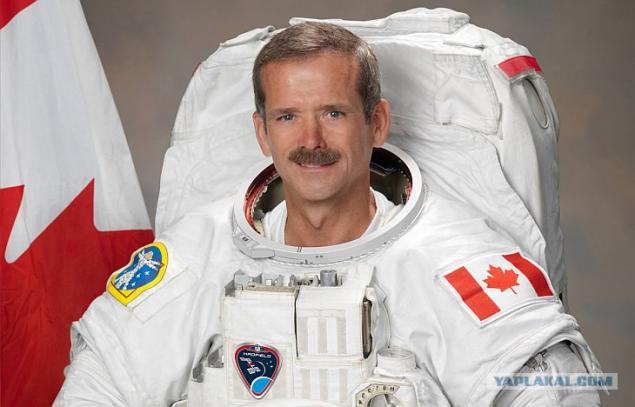 At the cemetery near the Kremlin wall in Moscow, November 29, 2012, where the buried urn containing the ashes of Yuri Gagarin - the first man in space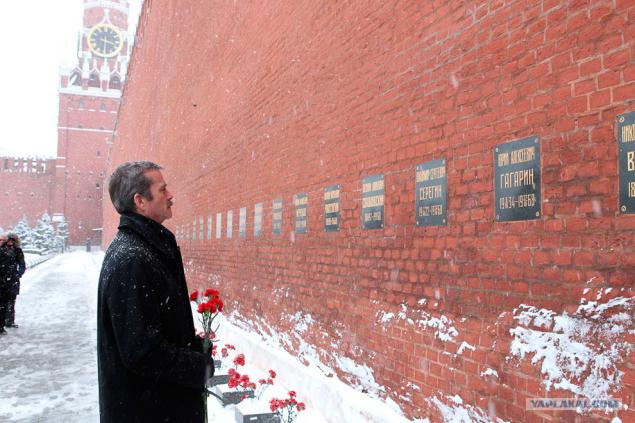 4. spacecraft "Soyuz TMA-07M" with the crew of Expedition 34-35 at the launch site Baikonur cosmodrome on December 17, 2012. Also read the article "Baikonur Cosmodrome and Star City»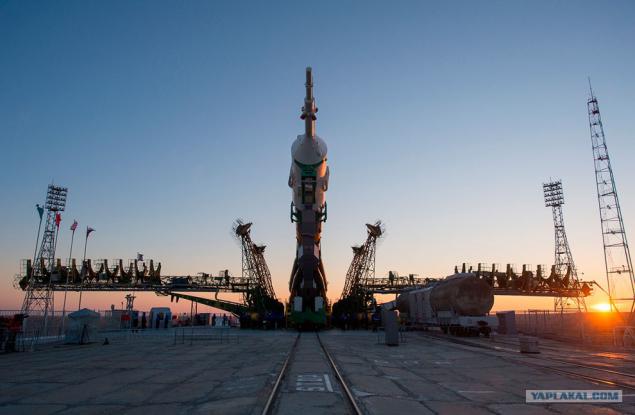 5.Ekipazh ship: Chris Hadfield, NASA Flight Engineer Thomas Marshbёrn commander of "Soyuz" Roman Romanenko December 19, 2012.