Digging Country Park
Will pieces of 10 photos
Somehow, one autumn day, I decided to go to the beach and look for all sorts of Poteryashka. The opportunity to go somewhere far away I did not have, and the "break-up" urgently needed, such as to shoot. Well, the beach - always proven option. If no gold, diamonds, what the beer trivia certainly gather.
My choice fell on the beach of the Country. I do not know why. Probably because it is closest to me, and go into the city did not want to.
The weather is not looking at the end of October, it was great. I got to the park and sat down on a stump to smoke. A little thought and assessing the situation, it was decided to uncover the detector and shovel right here. People were a bit and in the place where I decided to go, and it was not at all.
It was decided to look, at first, in the vicinity of large old trees, well and then how it goes. The second signal has pleased me:
Excavations engaged luckynucky and
I told them in Samara Learn
To understand where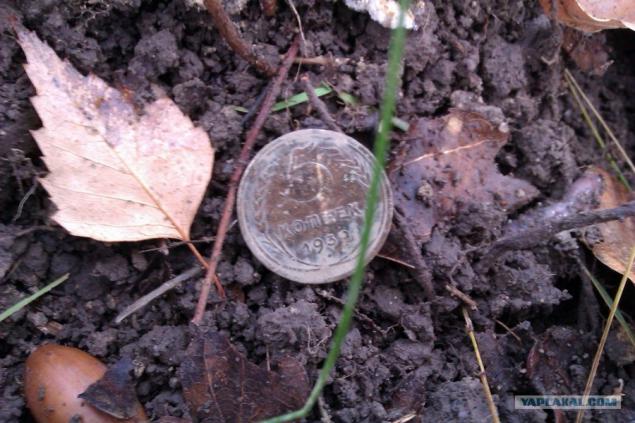 Well, this is not the imperial copper, but anyway, I personally very pleased to find even such a coin, especially in the city.
I was inspired this sudden success and went on. Next passing cyclists, someone was an evening jog, and I dug myself and no one, especially not attention to me ... it is happy)
But after the first joy, the findings are over. For an hour, I dug a waste. Mountains of aluminum tubes and all-everything ... but not coins. Caught a couple of cents period of 1961-1991 years, they did not take pictures, for each of these in abundance at home)
It was getting dark. I'm a little upset and began to tire. After sitting, he decided to move back toward the entrance and along the way, look.
Somewhere in the middle of my way back, there was a clear signal under one of the trees. The signal was directly under the roots and that they are not damaged, had to dig straight under them. In the already impending darkness, something flashed and here:
Silver !!! Let early-Soviet, but silver !!! Damn nice. Fatigue, vanished. Under the root still continued to ring and ...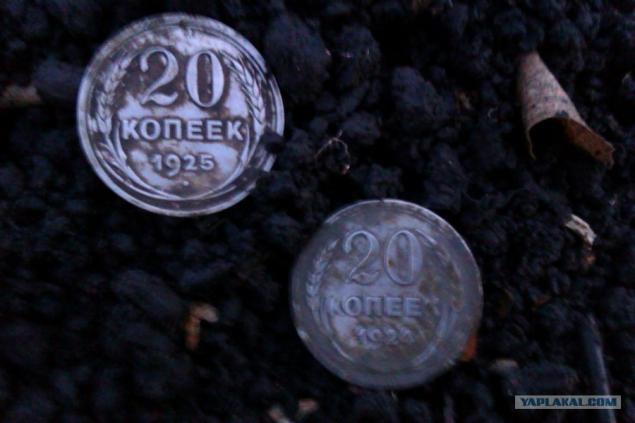 For the quality of the photo is not scold. It happened)
Two bilonchika the NEP. With a sense of accomplishment, I went to the exit. Even in the darkness I caught another coin. Here is a general picture of all the "treasures»: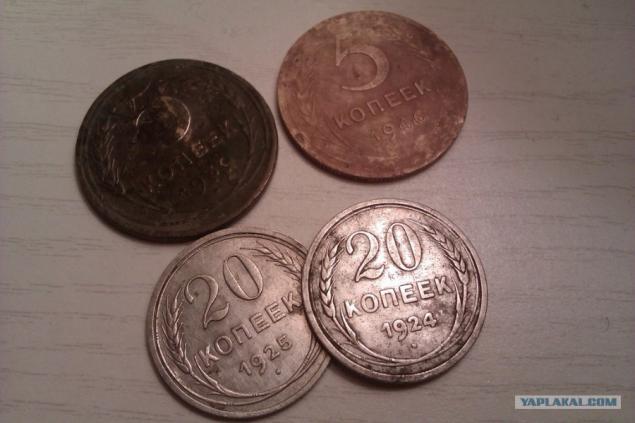 A few days later it was decided to go back and examine more specifically the search area)
The first finds go "gross." Under one of the trees, someone in the late 50's lost a whole pile: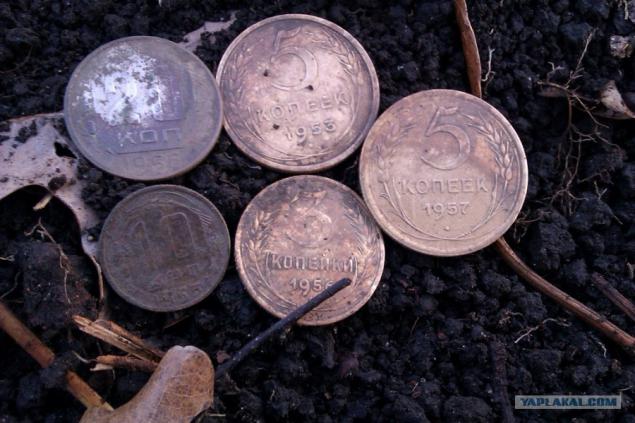 In this day and caught the sleeve of Mosina and tube numbering from "Zhiguli" of these traffic below.
A little later, I suggested, in a country where there was beer stand. It was a week until December, and it was the last exit to the park in 2012.
Taking a girl, a thermos of tea and butterbrodov, we went to the proposed location)
Soon, Alain nazvonila his first coin
Well, I have something crawling: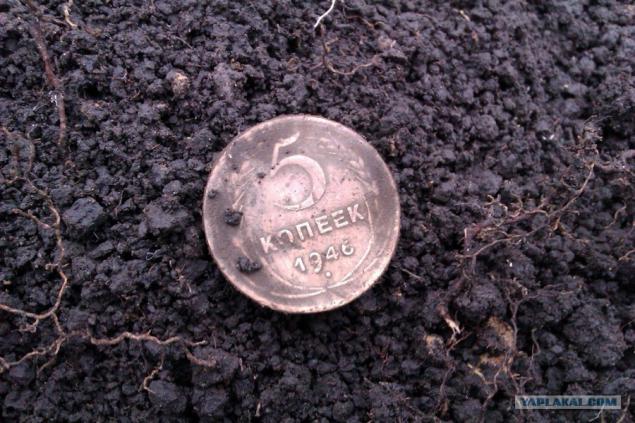 Soon, Allen froze and ran away, and I was digging up the victory. Apparently, there really was a beer stand: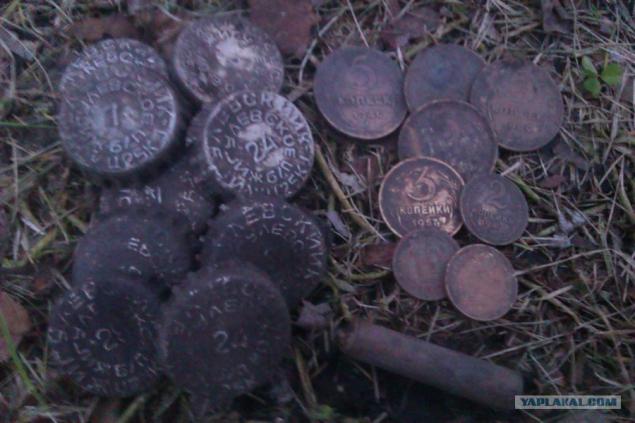 With regard to traffic jams on the "Zhiguli" I want to say that there are people who collect them ... and then a "treasure» ..)
But what that thing of naganovskoy liner lies at the bottom right, I realized only at home:
In general, here are "treasures" hides in its bosom our Country Park. Absolutely not thought to find there is something other than garbage, and that came out in the end - you can see for yourself.
This year, in the beginning of April, as soon as the snow melted a bit, I paid a visit there a few more times. Near drove horse riot police, with interest looked at me, but do not dig. And I, in turn, did everything, as always, cultural and dug in for a pit.
The results were modest, not the same as on the top. We must look for new "beer stand»)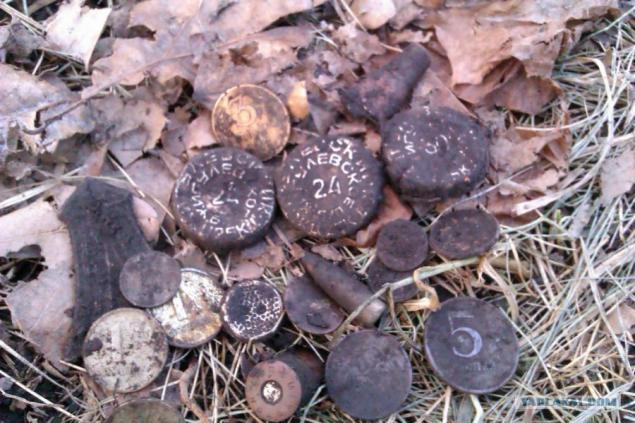 that's all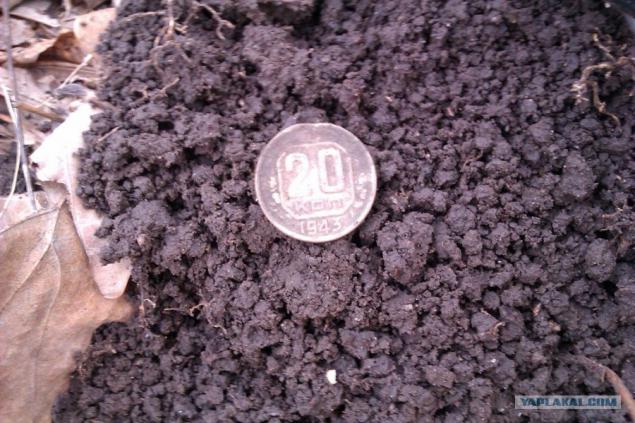 Source: