23 photos
Life is a closed city Gadzhiyevo in photos.
In late May, the court closed city of Snezhinsk in the Chelyabinsk region has fined a man for $ 100 for attempting to enter the territory of Closed city (CATF). April 18 employees checkpoint found a man hiding in a suitcase, who tried to smuggle into the territory of a local resident of the city. Curious case drew attention to the closing of the city, where many years after the collapse of the USSR there are tens of thousands of Russians. Offer readers acquainted with the life of the city Gadzhiyevo in the Murmansk region, included in the Borough BUT Aleksandrovsk. Here is a naval base of the Northern Fleet of Russia.
Photos of Alexey Nikolaev.
source
View of the city.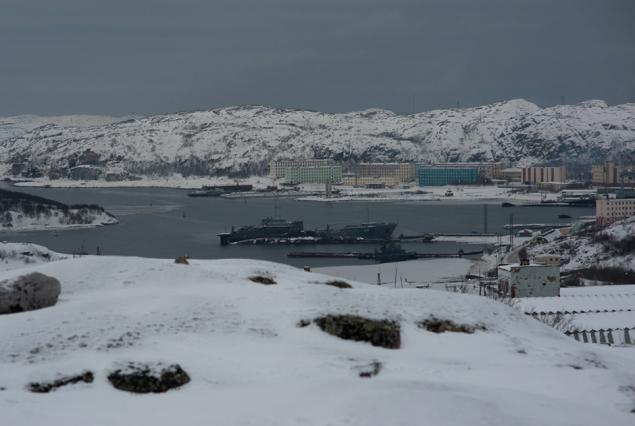 Stele depicting the start of submarine missile.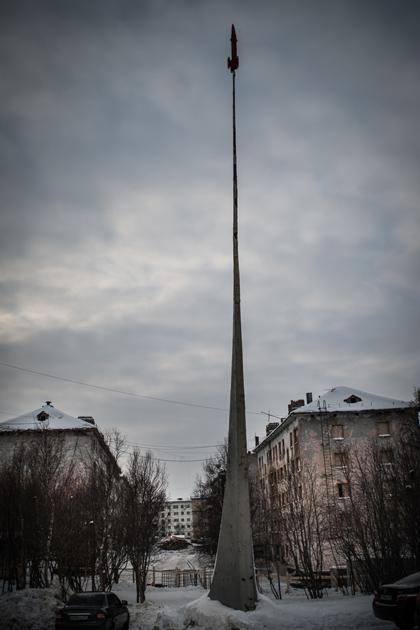 Shoe shop. On the wall are different postcards, photographs, paintings.
Dogs are playing in a pile of snow in the yard.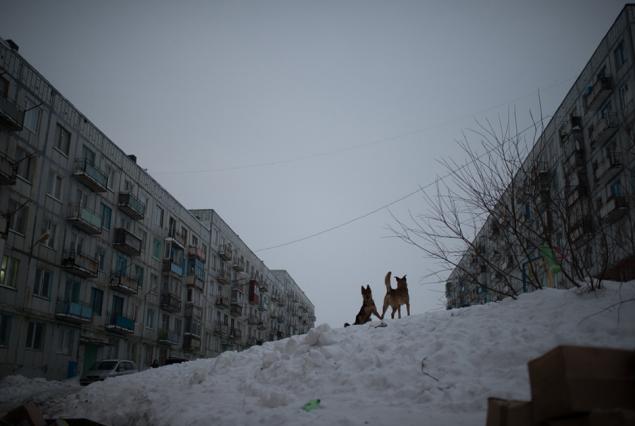 Portrait of Vladimir Putin in the store. As a small town, each shop is trying to offer a maximum range.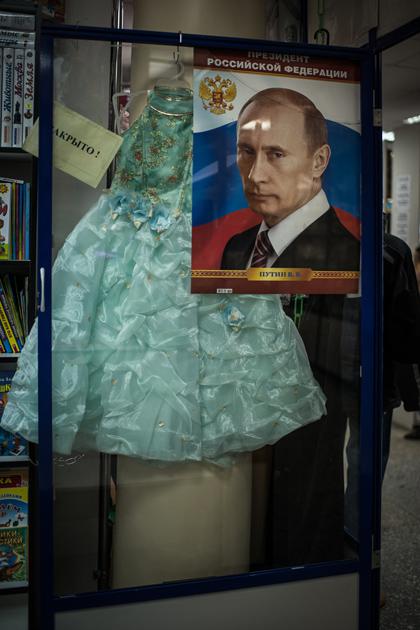 Reflected in the glass of the closed House of Officers. People in the square in front of the walk and play sports.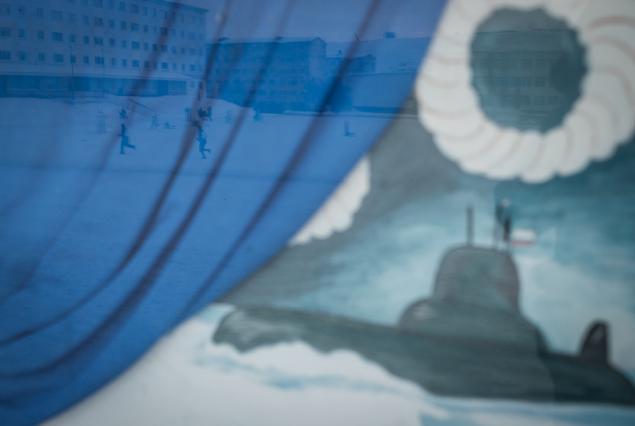 Drawing on the electrical panel in the entrance.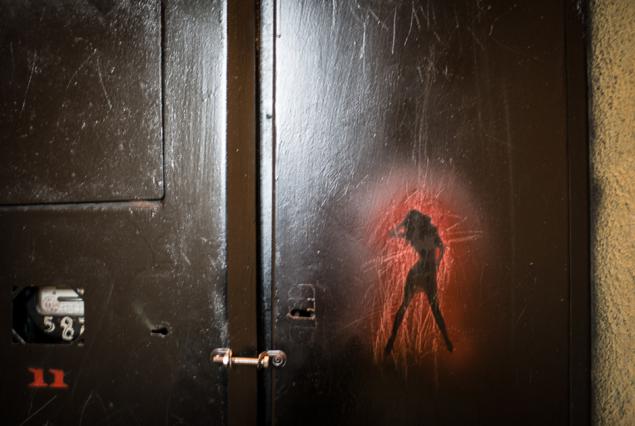 Showcase of the grocery store. Fish caught in the Barents Sea.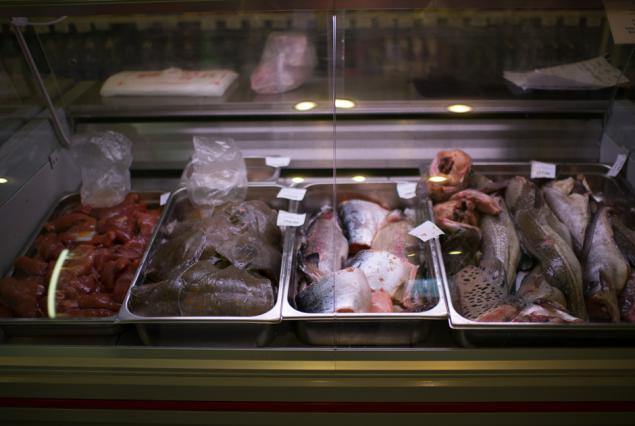 Left - completely or partially abandoned houses, right - renovated.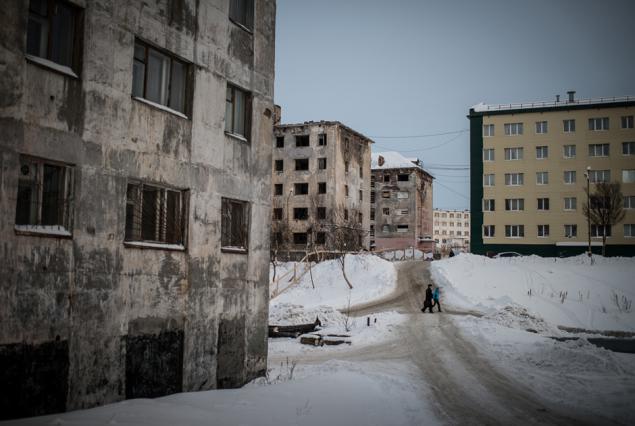 Photos of the submarine on a background of the Gulf in the Barents Sea. These photos can be bought only in the darkroom. Price of one image - 100 rubles.
Commemorative badge.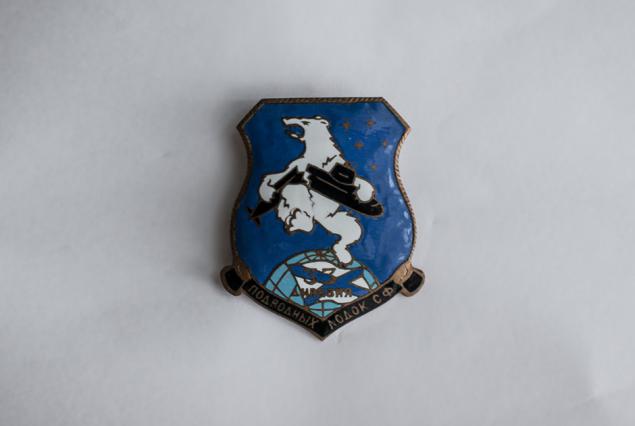 One of the courtyards of the city. Passing by the military.
View of the street from the church, arranged in a ground floor apartment of a residential building.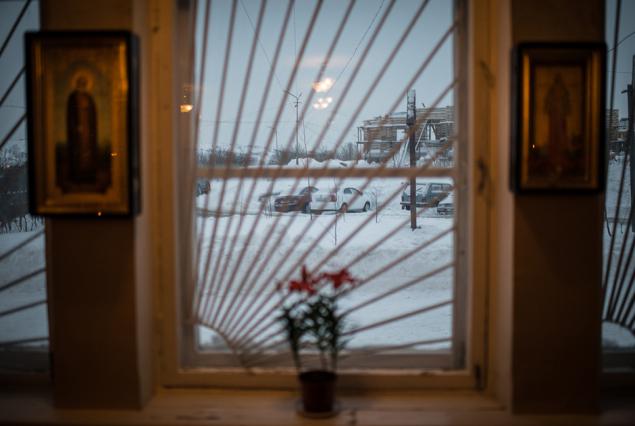 One of the restaurants in town. Located on the second floor of an abandoned five-story building. The first floor is occupied by shops, the other three floors are empty.
The stores are always available calendars with Russian nuclear submarines.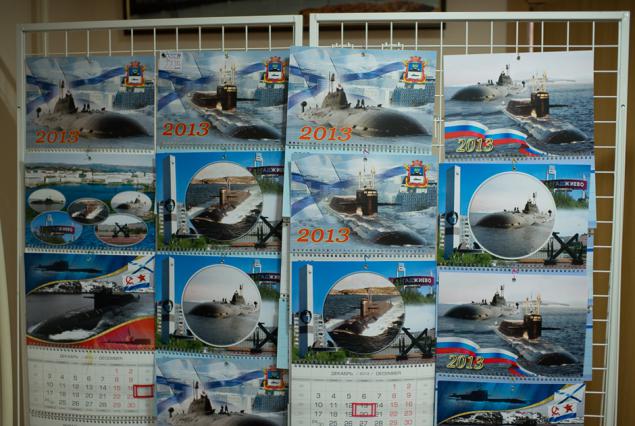 The conversation near the police station.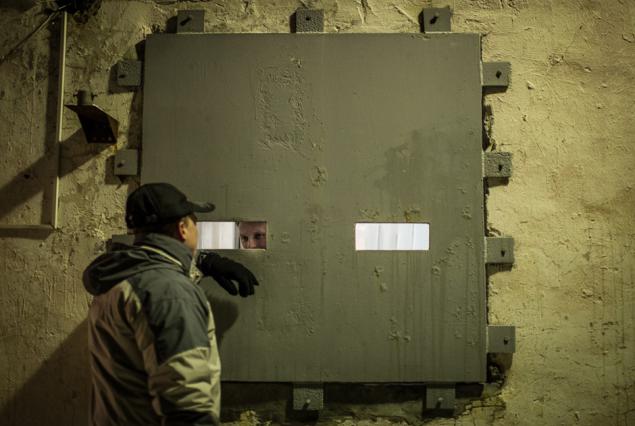 Evening ice skating on one of two outdoor rinks.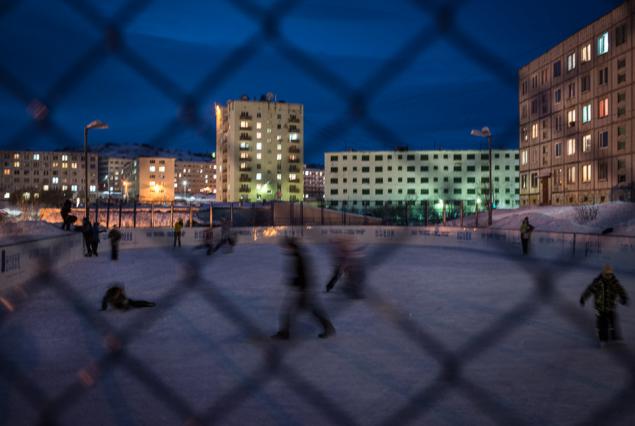 Photo from the local library. Previously, these heroes stood in a small lake in the city center. Now they were removed from the pond.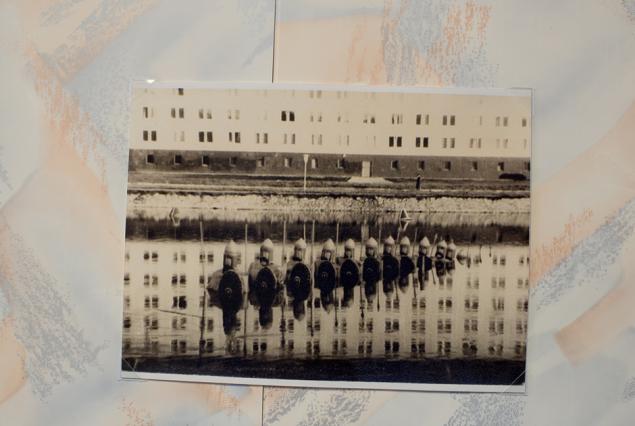 View of the bay of the Barents Sea. Along the banks can often be seen poluzatonuvshie ships.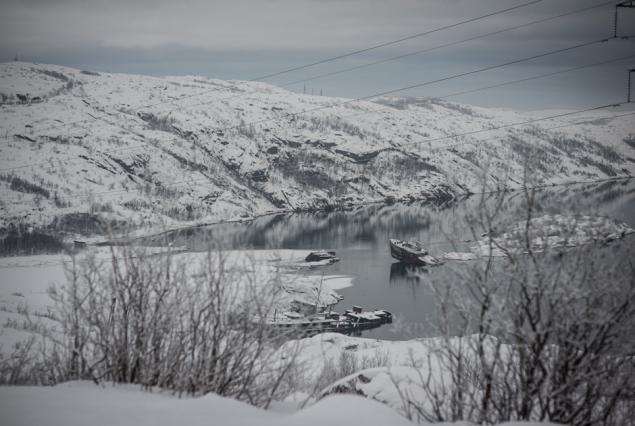 Young mothers stroll along the lake in the city center.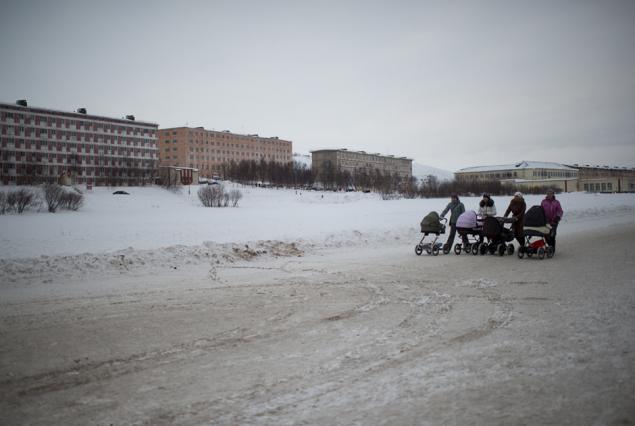 Before the lake there is a sign prohibiting walking on ice.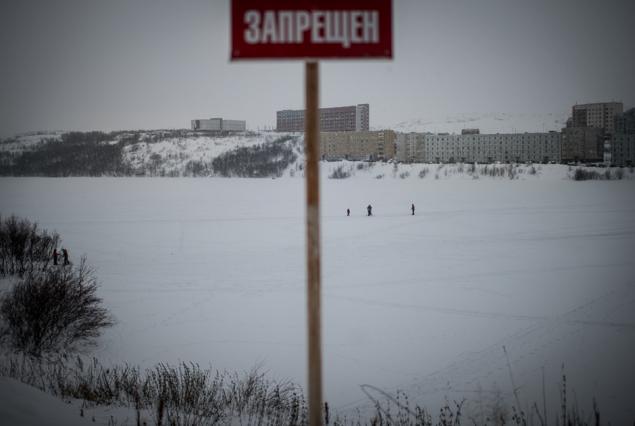 Before entering the city is a large unfinished and abandoned hospital.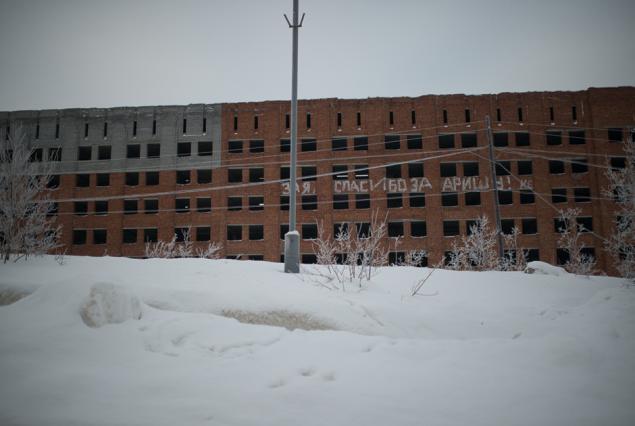 Pigeons in the central square of the city.
Posted in [mergetime] 1369858756 [/ mergetime]
I have everything.
sad sight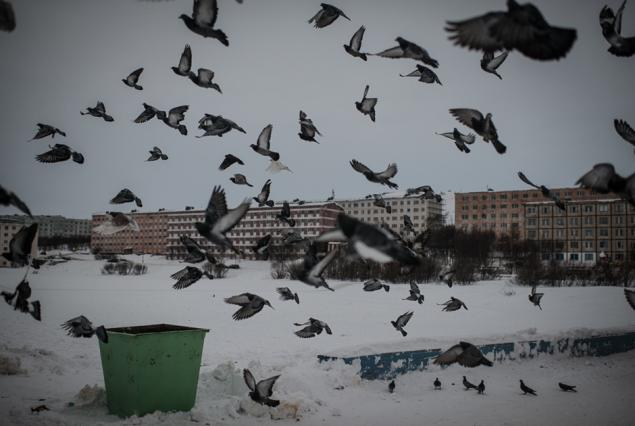 Source: