From 2 to 4 July on the territory of the Kiev Aviation Museum will host the festival retro aircraft. On the observation deck of the museum will be on display 27 aircraft. Among the guests of the festival - Club Air Squadron pilots from Britain, as well as His Royal Highness Prince Michael of Kent, who himself will pilot the "Pilatus» PC-12. Guests of the holiday will see one of the best Soviet fighter aircraft of World War II Yak-3 (demonstrated only in Kyiv), the best American fighters of the same period P-51D «Mustang» trainer aircraft of the Royal Air Force DH-82 "Tiger Moth" training -boevoy aircraft Soviet Yakovlev Yak-11 passenger biplane 30s DH-84 "Dragon" light training planes and connected "Paypor Cub" and "Super Cub" (production -x 30 - 40s) as well as 15 light aircraft of different types of buildings of 60-90-ies, widespread throughout the world. Pilots Club Air Squadron from Great Britain will arrive in Kiev on his own plane.
33 photos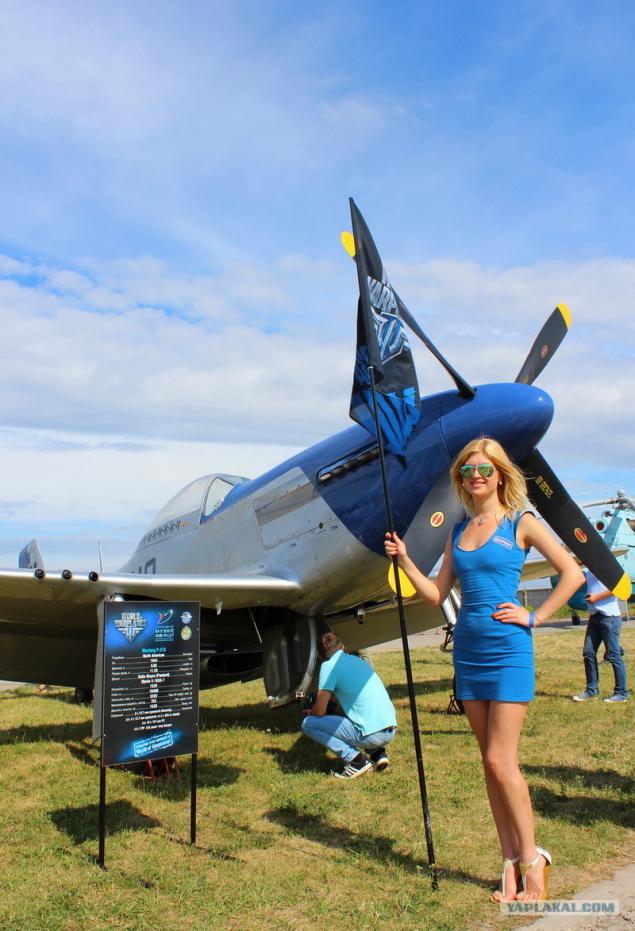 2. Yak-3 - Soviet single-engine fighter aircraft. Yak-3 created in 1943, the team headed by Yakovlev, developing already proved themselves in combat Yak-1M. From its predecessor, the Yak-3 is less wing (with an area of ​​14, 85 square meters instead of the 17, 15) with the same dimensions of the fuselage and a number of aerodynamic and structural improvements. Oil cooler, which was located under the engine before the VC-105PF2, was moved to the wing, and its intake was abolished and replaced with inlets to wear wings. Empty weight Yak-3 was only 2105 kg take-off - 2650 kg.
It was one of the lightest fighter in the world of the first half of the forties. High speed (over 650 km / h with the engine VC-105PF2 and 720-740 km / h with engine VC-107 and VC-108), an excellent rate of climb (when dialing 5 thous. M - 4, 1 minute, good ceiling (11 800 m) and maneuverability, ease of piloting done Yak-3 favorite airplane fighter pilots. The design of the Yak-3 was embodied experience of the team, has created a number of non-combat vehicles and directions pilots that they fought to achieve the industry, which gave designers materials allowed to design a car with a wing loading close to 200 kg / m2. In conclusion, the Air Force Institute noted that the Yak-3 with an engine VK-107A & quot; ... on the basic performance data in a range of heights from the ground to the practical ceiling is the best-known domestic and foreign fighter & quot ;. factory built 4848 Yak-3.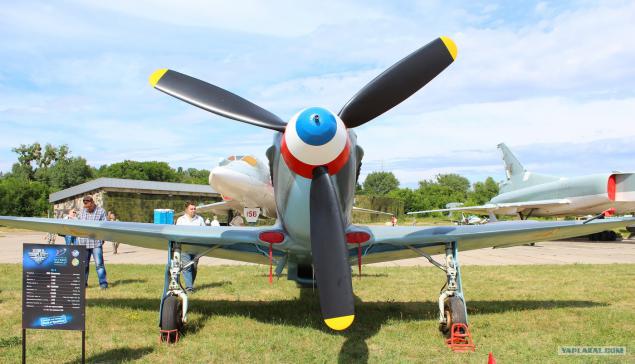 3. Yak-3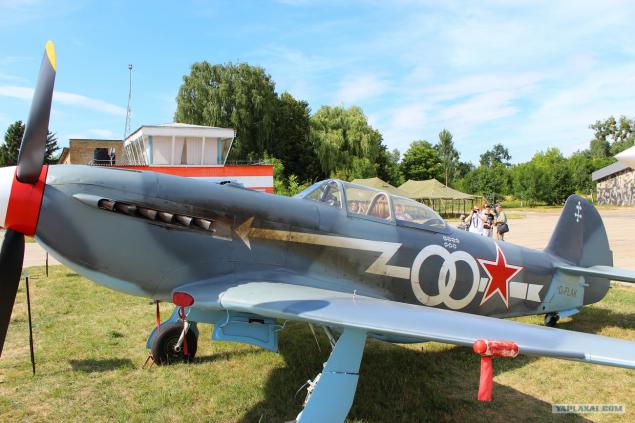 4. The Yak-11 - Soviet fighter trainer.
Used socialist countries from 1947 to 1962. The aircraft in its class, has set a number of world records for speed.
The prototype two-seater advanced trainer aircraft Yak-11 first flew in 1945 and was known originally as the Yak-3UTI. Then the tests were continued with radial engine AL-21, and in October 1946 there was a prototype, designated the Yak-11.
The plane had metal wings, fuselage mixed design and fully retractable landing gear with a tail wheel; the instructor and student has a total glazed cabin.
Motor - AL-21, 570 liters. s., semitsilindrovaya star air cooling. The propeller - VISH 111-D-15 two-blade, metal, with automatic constant speed R-7E.
Motor control, instruments for his work, and the air navigation facilities are located on the dashboard and side panels of the front cabin, which is a student in shower. At the rear, the instructor cab, dubbed the basic control of the aircraft and engine. Communication with the ground and with other aircraft provided by VHF radio RSIU-ZM, which you can use both the front and rear of the cabin.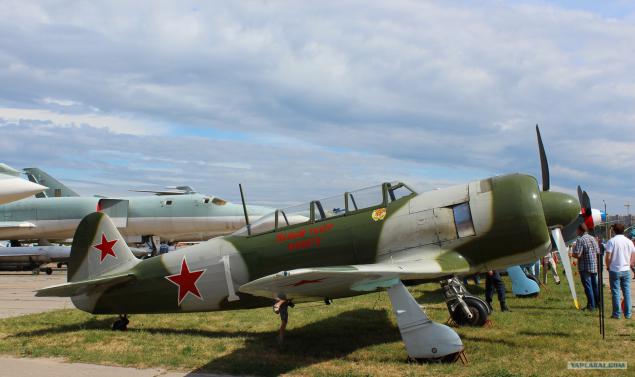 5. Yak-11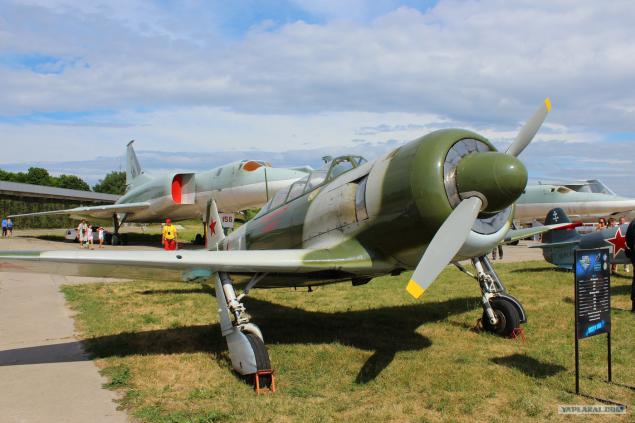 6. Fighter Mustang P-51D company's North American - Single nizkoplan equipped with a 12-cylinder, liquid-cooled Rolls Royce «Merlin» V-1650-7 manufacturing Packard. The engine has a two-speed two-stage supercharger and an automatic wastegate. The engine through the gearbox drives the four-blade propeller Hamilton Standard, equipped with constant speed control.
Packard engine develops approximately 1490 horsepower at sea level. The ceiling of 12 000 meters. The gear ratio of about 6: 1 for the first-speed blower and 8: 1 - for the second.
Fuselage - metal semi-monocoque. Wing and all-metal and are joined along the plane of symmetry of the aircraft. Laminar profile provides a low resistance even at high speeds. The tail section of a metal wheel with height, upholstered or with a metal shell. Boarding the plane is fixed with blind rivets, which is another factor that contributes to low resistance of the aircraft.
Two fuel tanks with total capacity of 696 liters are located in a wing, an additional fuel tank capacity of 322 liters - in the fuselage behind the rear wall of the cockpit.
Armament consists of six guns .50 caliber mounted on the right and left wing panels. Under the wing mounted bomb racks streamlined easily removable. Each one is suspended 100, 250 or 500 pound bombs (45, 113 and 227 kg, respectively), depth charges or pouring device with agents. Bombs can be suspended discharged fuel tanks with a capacity of 75 or 110 US gallons (284 and 416 liters, respectively) to increase the range. Also, under the wing can be fitted with either 10 unguided rockets, or 6 in the variant with suspension bombs or tanks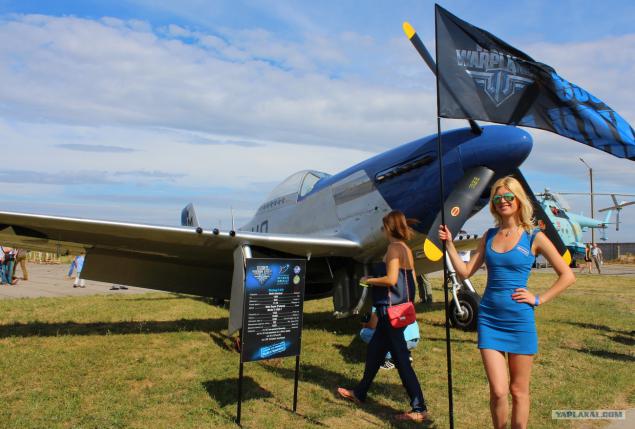 7. Mustang P-51D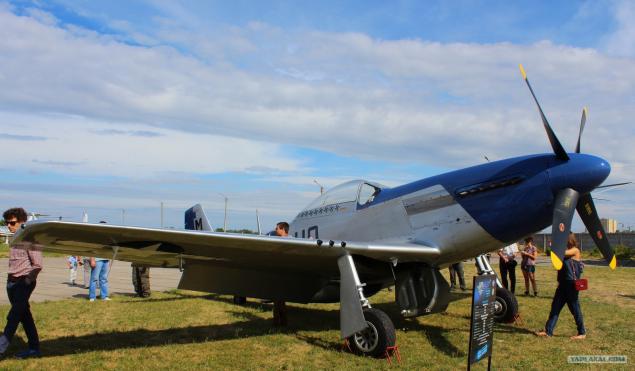 8.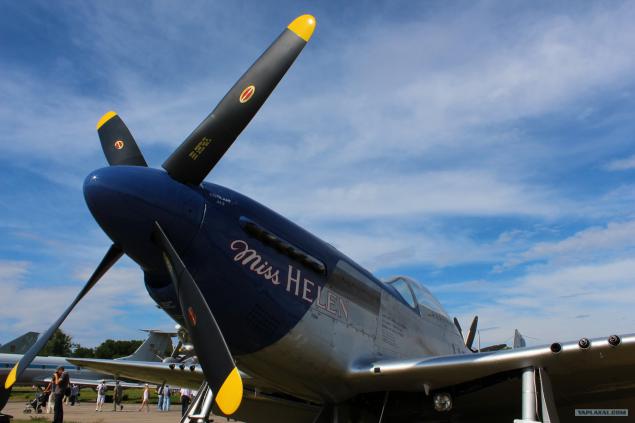 9.
10. Mustang P-51D in another coloring.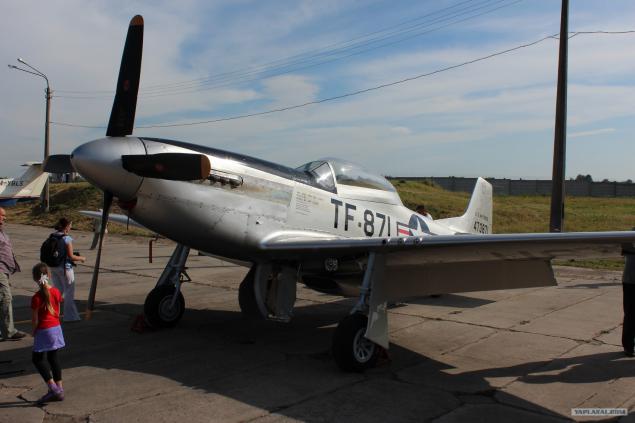 11.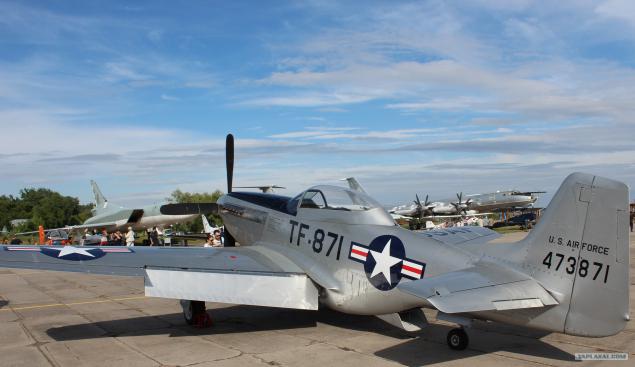 12.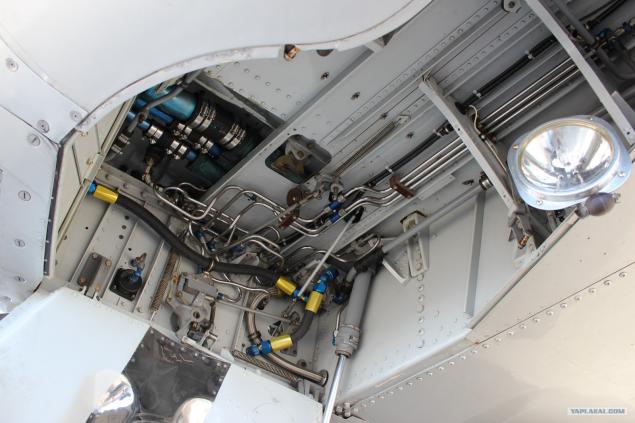 13. Tiger Moth - 1930s biplane designed by de Havilland. It serves as the main training aircraft of the Royal Air Force until 1952.
This machine used by many other countries in the military and civilian purposes. A number of aircraft belonging to private owners, flying clubs and various organizations are currently in operation (training, demonstrations, entertainment and so on flights. D.).
Maximum speed: 109 miles per hour at an altitude of 1000 feet (175 km / h - 300 m)
Range: 302 miles (486 km)
Service ceiling: 13,600 ft (4145 m.)
Rate of climb: 673 ft / min (205 m. / Min.)
DH.82 Tiger Moth - Double piston engine aircraft with 120 hp (89 kW).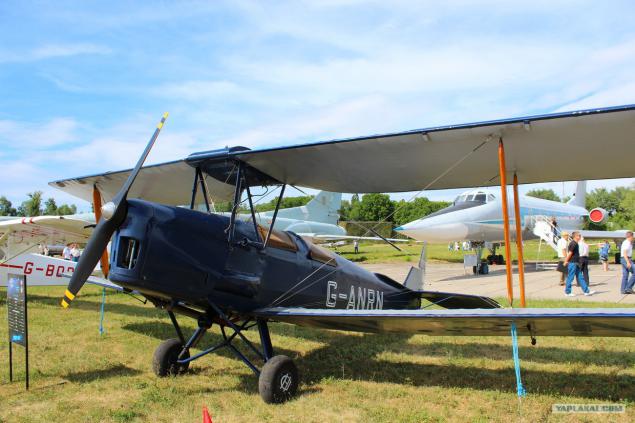 14.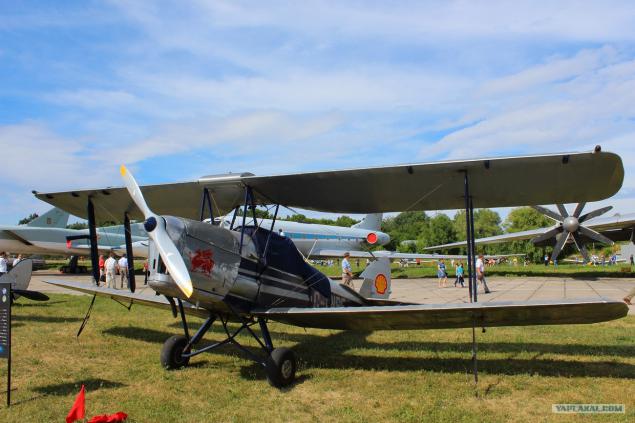 15.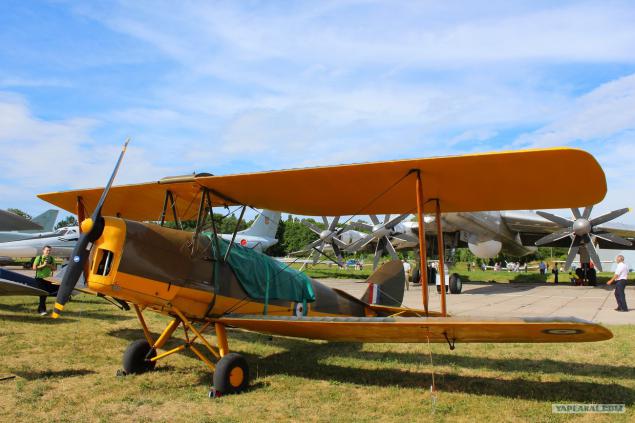 16. When creating the plane Robin R.1180 Aiglon company departed from its usual practice of using the wing to break the front and rear edges. At the end of 1976. He took off a prototype all-metal construction with fixed landing gear equipped with the engine Avco Lycoming O-360-A3AD capacity of 134 kW (180 hp). Eighteen production aircraft R.1180TD, ordered for the French civil aviation flight schools were equipped with control column, height-adjustable, have improved sound insulation cabins, remote control schema changes and increased fuel capacity.
Type: four-lightweight monoplane.
Performance: Maximum speed at sea level of 251 km / h (156 miles / hour); ceiling of 5030 meters (16505 feet); flight range of 1625 km (1009 miles).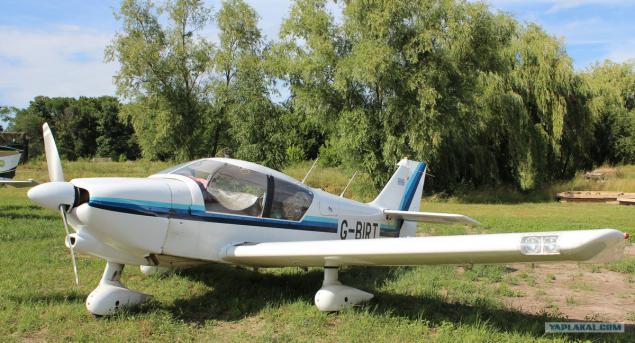 17. Cessna 172 Skyhawk - US light aircraft. The most mass plane in aviation history. Since 1956, built more than 43 000 aircraft in more than 25 versions. Production was halted in the mid-80s, but was reopened in 1998 with a more powerful engine.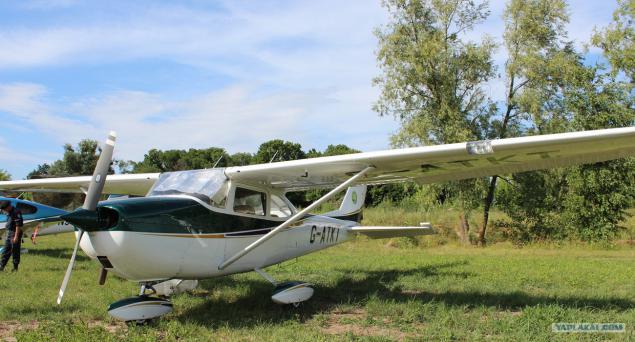 18. Cessna 182 Skylane. Prefix Skylane was first used in the title modification 182A to indicate better equipment models - the American light general purpose aircraft. One of the most popular aircraft in aviation history. Serial production - from 1956 to 1985. In 1994, Cessna announced plans to resume production of the 182. The prototype of the new 182S made its first flight 15 July 1996, and the first deliveries took place in April 1997. Since 1956, built more than 25 000 aircraft in more than 15 versions. It is made of metal, although some details such as the engine hood and wings are made of fiberglass or thermoplastic.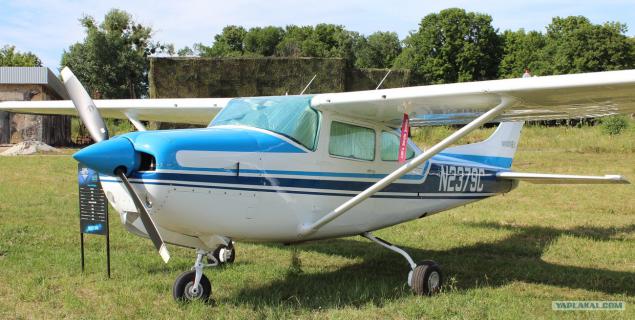 19. Beechcraft Baron - American family of twin-engine light aircraft for general use. Series developed and made commercially now Beech Aircraft Corporation in 1961.
Series aircraft Baron was developed based on the previous model Beechcraft 95 Travel Air. The aircraft was substantially changed: the tail section of the new machine was taken from the model Beechcraft Debonair, change the aerodynamic shape of the fuselage and engine nacelles. The new airplane was given the designation of Baron. The prototype made its first flight February 29, 1960
Baron 55 - the first production series. Early modification of Baron 55, 55A and 55B equipped with engines Continental IO-470 260 hp, speeds up to 350 km / h and had a takeoff weight of 2200-2300 kg. Model 55C, 55D and 55E were equipped with engines Continental IO520 producing 285 horsepower, speeds up to 370 km / h with an increase of 200 kg load capacity. The capacity of the tanks was also increased (515 or 628 liters).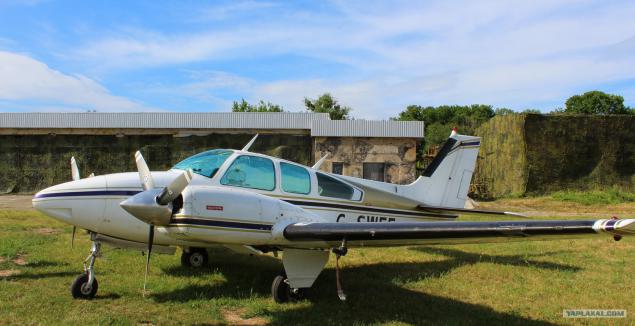 20. Pilatus PC-12 - single-engine turboprop aircraft designed by the Swiss company "Pilatus Aircraft." PC-12 is usually used as a corporate or regional jet aircraft.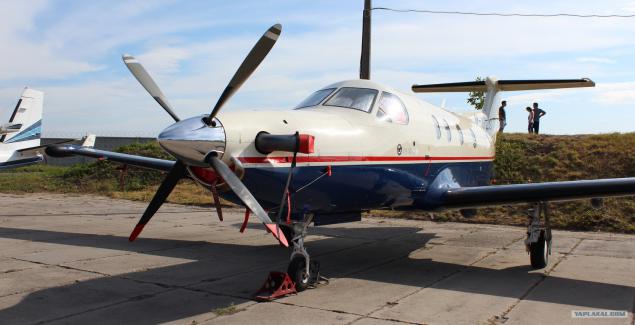 21.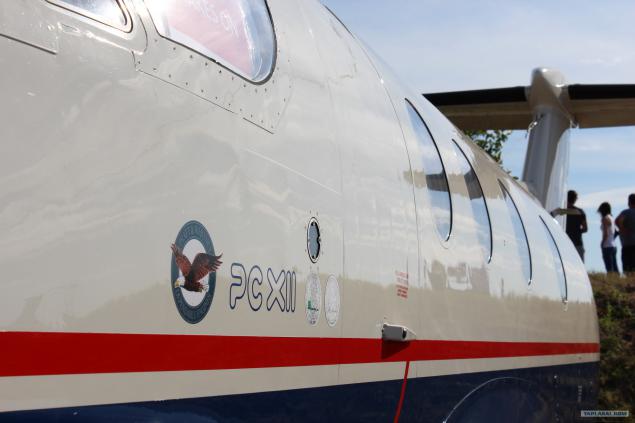 22.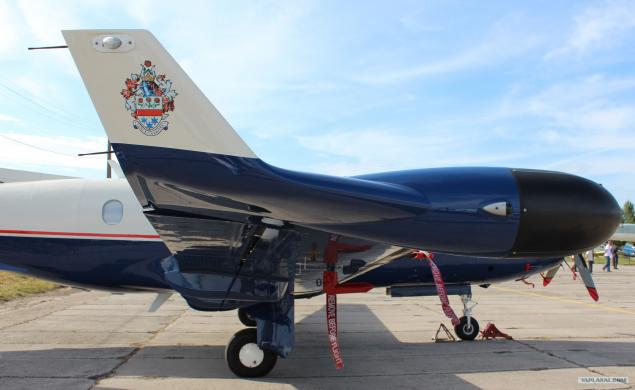 23. Camolёt Gulfstream American 690C Jetprop 840 (1979)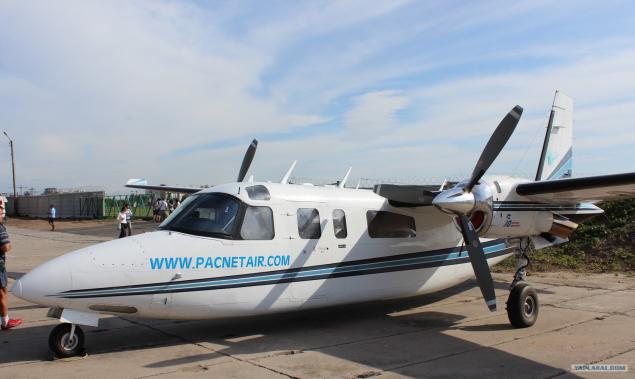 24. Several photos of models of planes.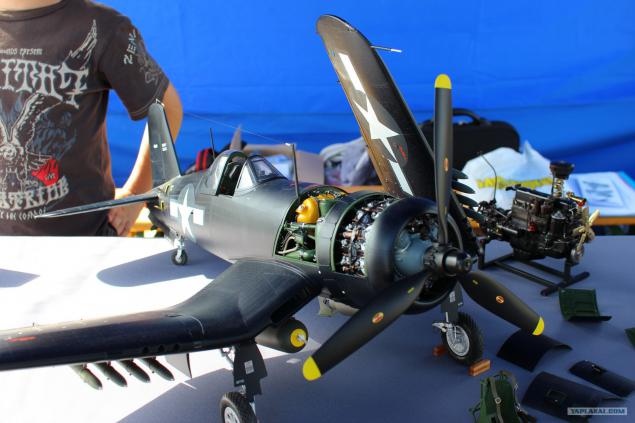 25.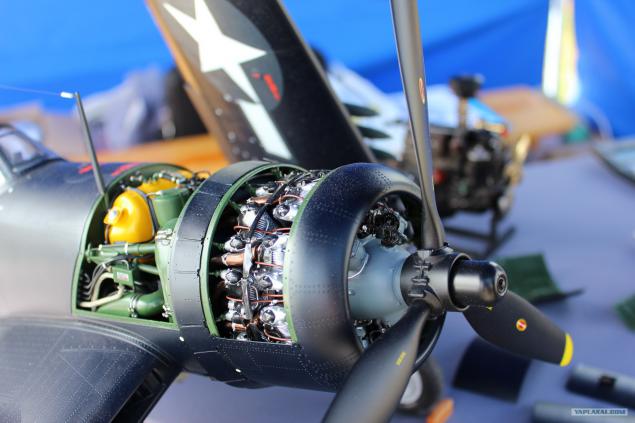 26.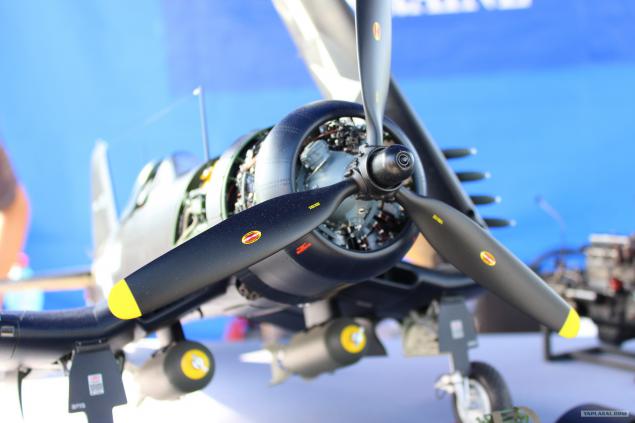 27.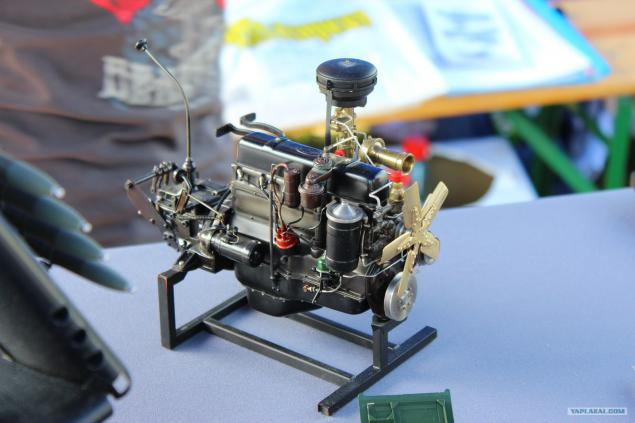 28.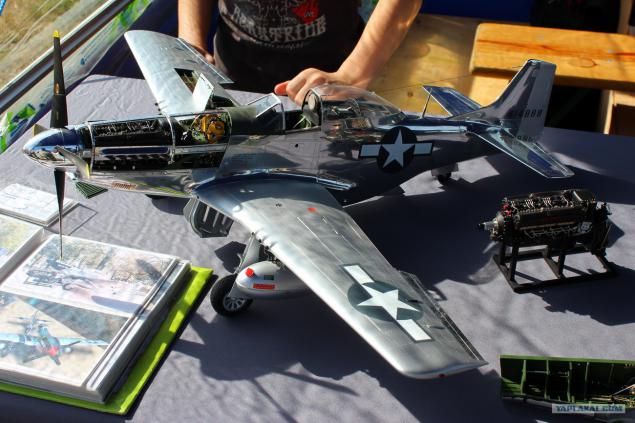 29.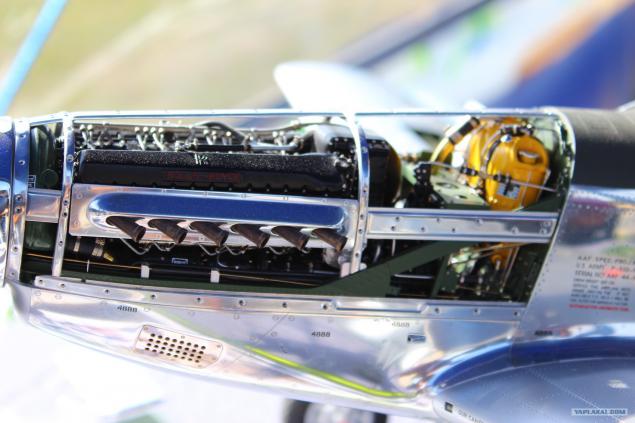 30.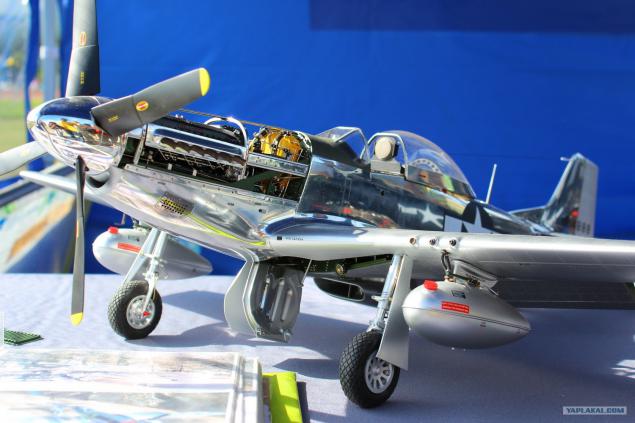 31. Since the Aviation Museum is located right next to the runway of the airport "Kiev" - managed to capture soaring planes.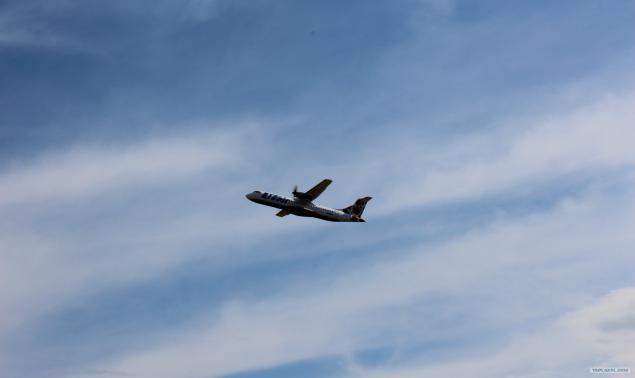 32.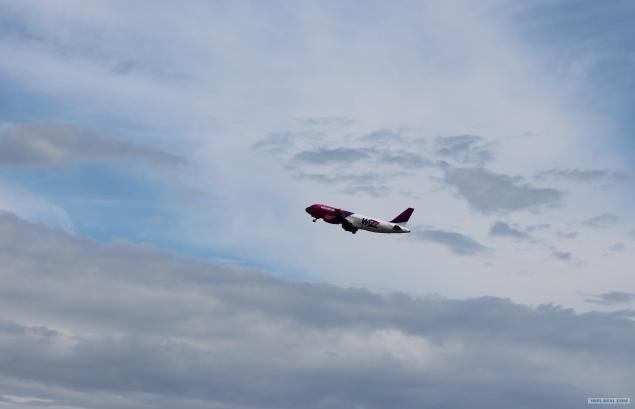 33. That's all. Thank you for attention!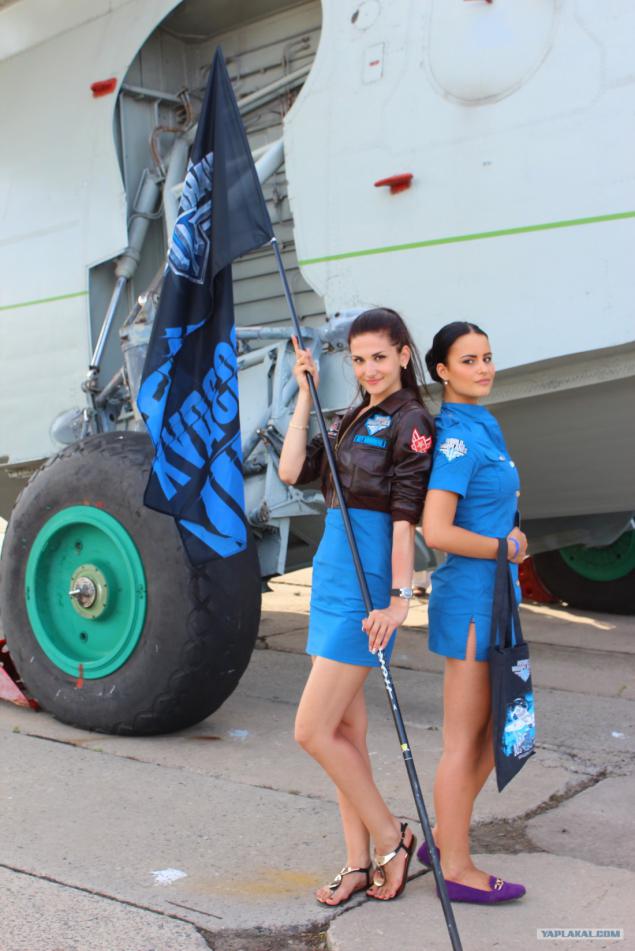 Source: