Ukrainian fan promised to run out on the field during the match of Euro 2012, in which his team will play with the English footballer.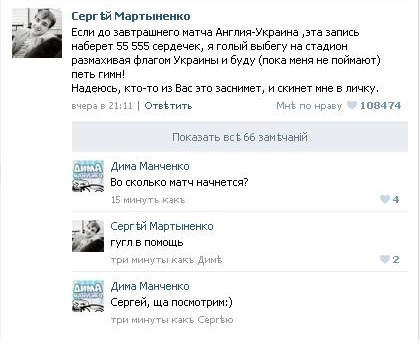 Fan, whose name is Sergey Martynenko, on June 18, posted on his wall in the social network "Vkontakte" message: "If before tomorrow's match England-Ukraine, this entry dial 55 555 hearts, I'm naked running out onto the stadium waving the flag of Ukraine, and will ( while I do not get caught) to sing the national anthem! I hope some of you it zasnimet and will throw me in PM ».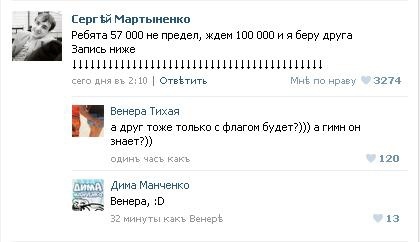 Perhaps a fan posted a provocative recording to draw attention to his page for a good cause. Shortly after publication of the notice, Martynenko posted a link to the group "Let's help the whole world." Ref accompanied by the following message: "Dear children, who can not sleep and look forward to tomorrow's events, I ask you to be more sensitive and heart, the project founded to help children! Do not be indifferent, each of you can help! »
As a result, man went off the topic and published the following: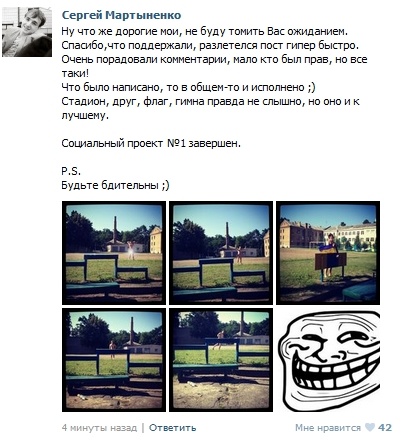 Who is he then?