Vasilyeva soften court poems
And I cried, reading a poem about my mother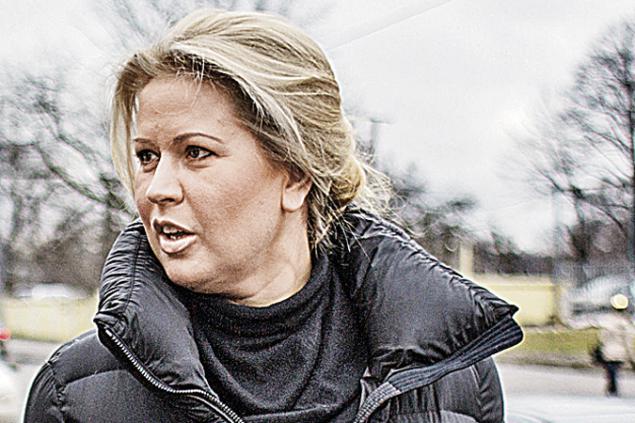 The Moscow City Court has postponed until Wednesday announcement of the decision on the extension of the house arrest of the former official's Defense Ministry Evgenia Vasilyeva.
Home figurante sensational case of fraud in the "Oboronservis" languishing under arrest in his apartment in Dairy Lane, she also own calculations, for 18 months. Now the consequence of requests to extend the "confinement" until July 23.
Needless hearing turned into a real show.
First Vasilyev refused to enter the courtroom, remained in the corridor. Then she invited the audience to an exhibition of his paintings, "written in prison," and pleased with ordinary products of poetic creativity. Without much emotion Eugene read a poem about Sochi:
We are strong in spirit,
We are the children of the sky.
We happily obedient
And the stars are close.
At the Olympics
We assume joy.
All overcome,
To win go.
And proudly rejoices
Ecumenical people.
Gulden stadiums,
And the holiday roars.
Fatherland dreams
Skill look.
Let the star outline
To win the route.
And you want time
We all shout:
"Thank you for a holiday,
What they do in Sochi.
Thank you for your courage,
For power, for the light,
Because sports
God created us ».
And we will be proud
Gait go
In Sochi, on holidays
Our land.
 - But the "arts", which I wrote today - continued Vasiliev. - I can read, too, if you're interested:
I write palm trees and roses,
I write smiles and laughter.
Do not let sadness and thunderstorms
Touch
their perfect success.
I draw the bird and the wedding,
And the bride in a veil and dream.
And I will draw my mother ...
On this line the poet almost burst into tears and turning away, stop reading.
The court apparently sentimentality, held the day the decision not to disclose.
www.kp.ru/daily/26195/3083507/
Source: