Search for a diplomatic solution to the problem of Russian troops on the territory of Ukraine is in Europe a higher priority.
EU to suspend negotiations with Russia on the gas pipeline project South Stream under the Black Sea, bypassing Ukraine, designed to provide up to 15% of annual demand. This was announced March 10 EU Energy Commissioner Guenther Oettinger told the German newspaper Die Welt.
Ettinger argued that at present Europe is experiencing difficulties with the supply of gas, especially when winter is over, but because the search for a diplomatic solution to the problem of Russian troops in the Crimea is for it a higher priority.
The commissioner approved the visa and financial sanctions imposed by the United States and the West to Russian officials and oligarchs, stressing, however, that they should not be too harsh.
"It would be wrong to completely sever economic ties, which were built decades. They are of great importance for the economy and the labor market in Europe and Russia, "- said Ettinger, he told the newspaper.
Recall, back in October in Bulgaria started the construction of local gas pipeline South Stream, one of the major energy projects Russia's Gazprom, aimed at the transit of gas to bypass Ukraine.
Rambler, AIF.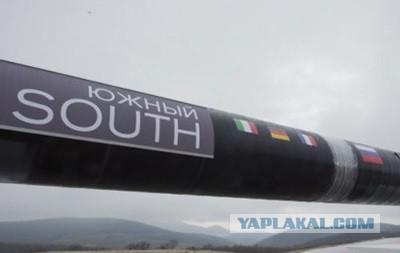 Source: