If the calendar is often deceives us, the vernal equinox spring manifests itself in virtually all areas of the Northern Hemisphere. We offer you a selection of spring Photofacts from around the globe.
Palestinian boy in the collection colors of mustard in the Gaza Strip. Collect mustard - a symbol of spring.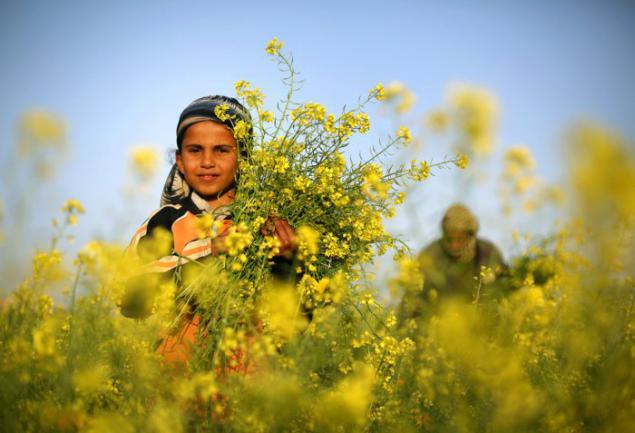 Tourist resting in a chair at his Alpine huts, Ofterschwang, Germany.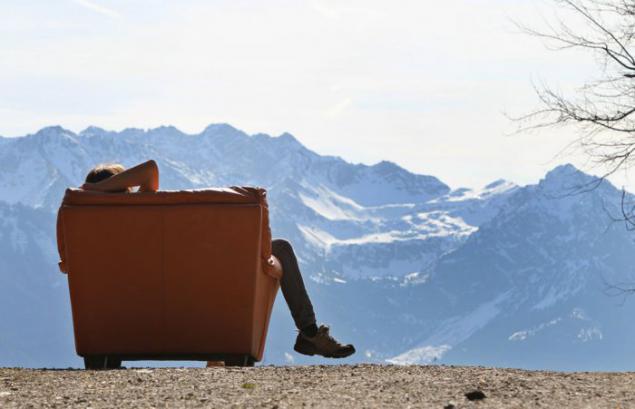 The explosion of ice on the Rideau River in Canada to facilitate the spring floods.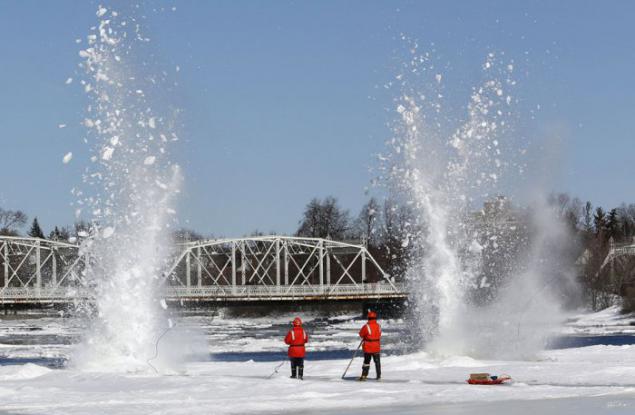 Tightrope walker demonstrates his skills on the banks of the Rhine in a suburb of Dusseldorf, Germany.
The crowd on the bridge during the holiday «Caiqiaohui». In the Chinese province of Sichuan believe that if during the vernal equinox to set foot on the bridge, it will save a year from diseases.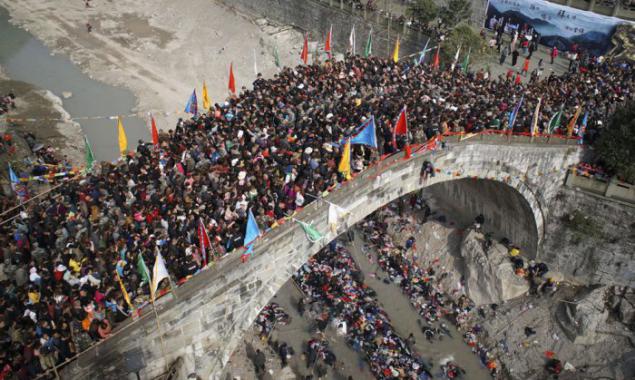 Swan on Alpine Lake Weissensee, Germany.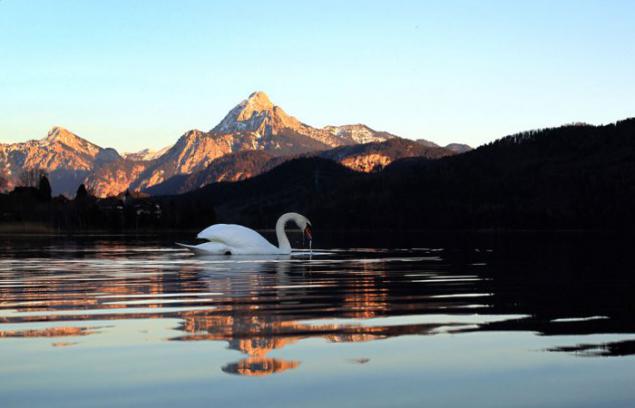 Blooming magnolia in Strasbourg, France.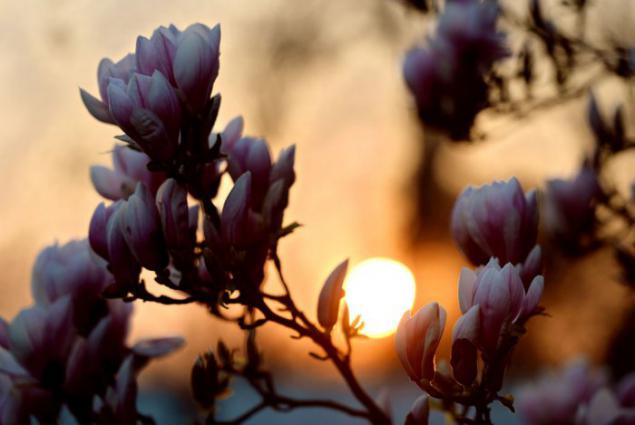 Gathering maple sap in Loudon, United Kingdom.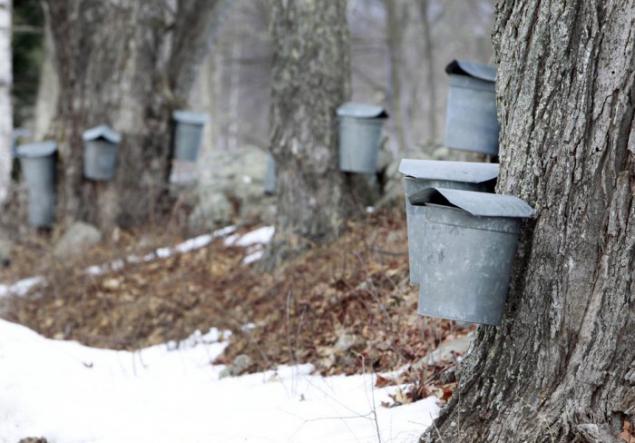 Production of sweets from fresh maple syrup in Massachusetts, USA.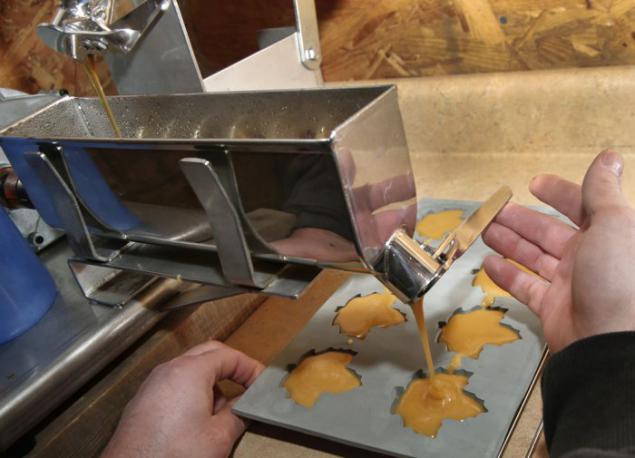 Girl lying in the middle of the lawn daffodils in London, UK.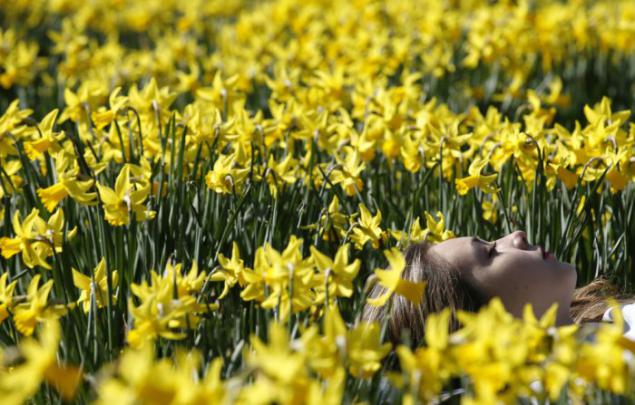 Iraqi Kurds are torches on the mountain in Dahuk during the celebration of Nowruz.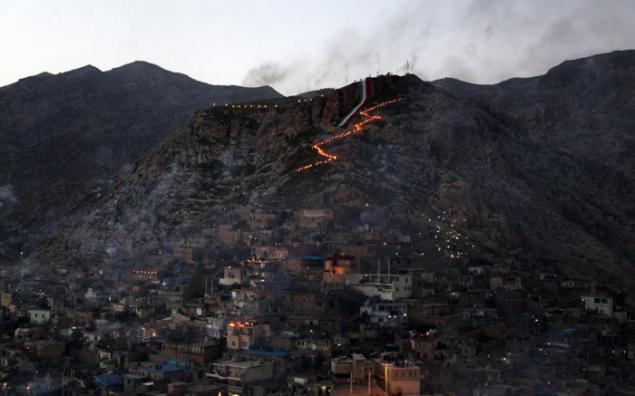 Spring festival called Holi, is not unique to India. Now he is in Korean Busan.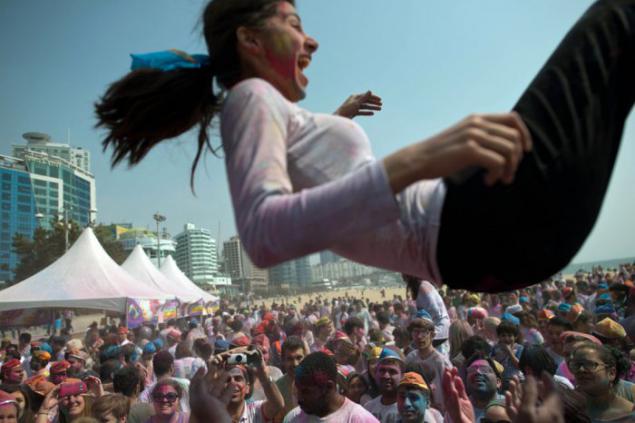 Cherry blossoms in Munster, Germany.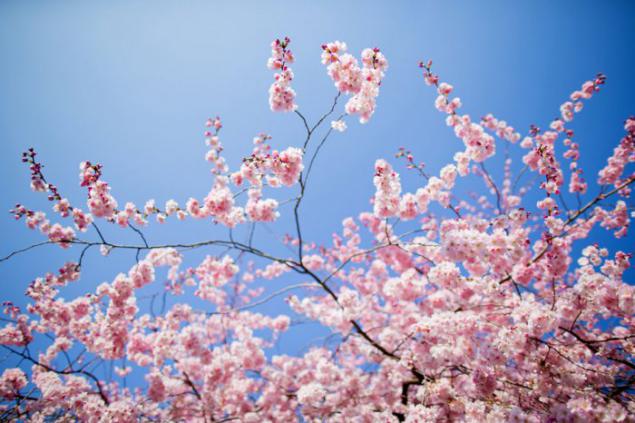 Eiffel Tower on the background of bright spring sunset, Paris, France.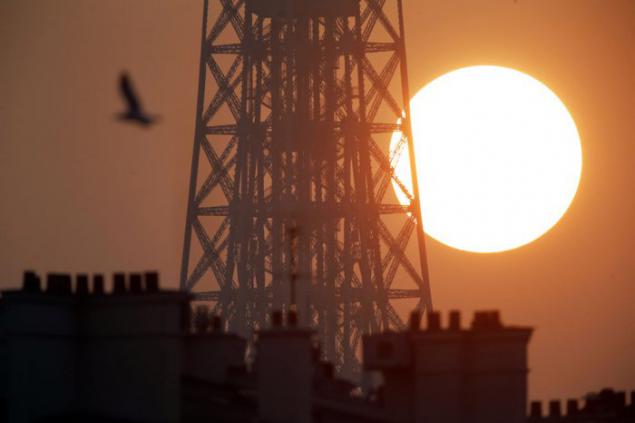 Enjoying the spring at the Parc des Buttes Chaumont, Paris, France.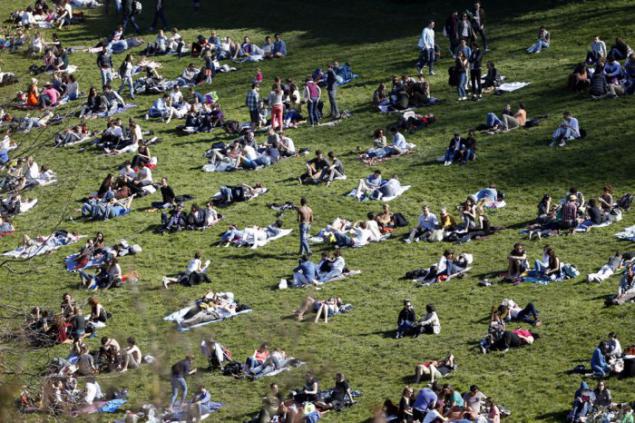 Bee flying over the "lion", Potsdam, Germany.
Morning dew on the petal narcissus in the park Softon, Liverpool, England.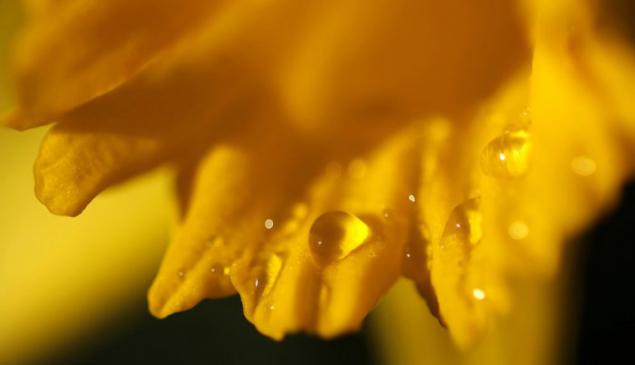 Well, how? Sufficient evidence of spring?