Hotel chain «Inntel» has a number of hotels in different cities throughout the Netherlands. Last hotel - in Zaandam - was built in 2010 and is still a spectacle. The hotel is located near the railway station Zaandam and has the status of "4 stars". The hotel looks like a pile of houses that are perched on top of each other.
Nearly 70 separate houses set in the main building, made in 4 shades Zaan region's traditional green color.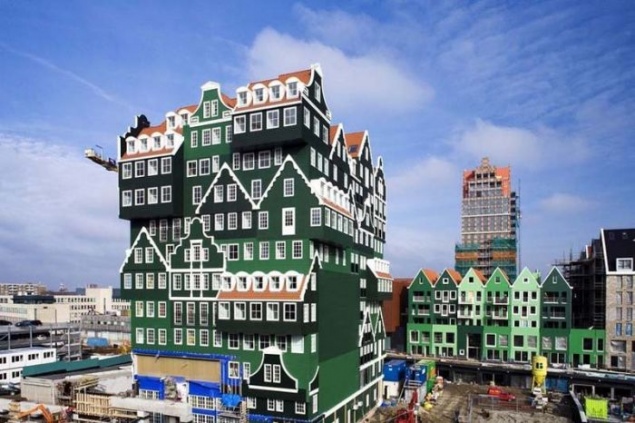 The "core" of the hotel is made up of concrete, and "at home" - made of wood and cladding boards.
11-storey building with a height of 40 meters can provide its guests 160 rooms, a swimming pool, fitness center, sauna and restaurant.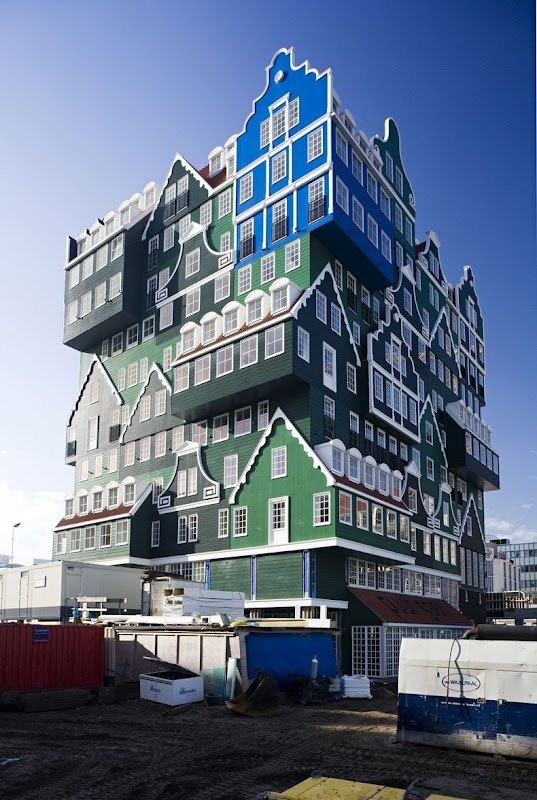 "This design can be realized only in Zaandam, - said the representative of the design firm WAM Architecten. - But at the same time it transmits and markedly refreshes the local traditions ».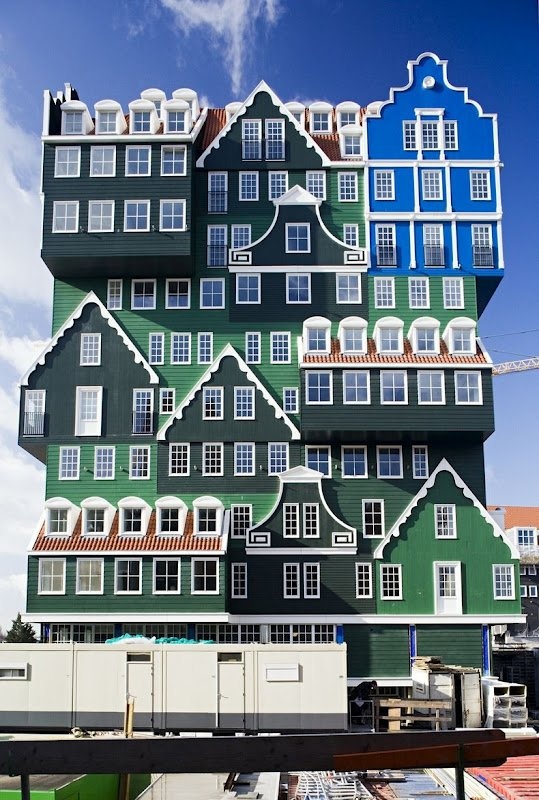 "Moreover, building a setup specifically for this city».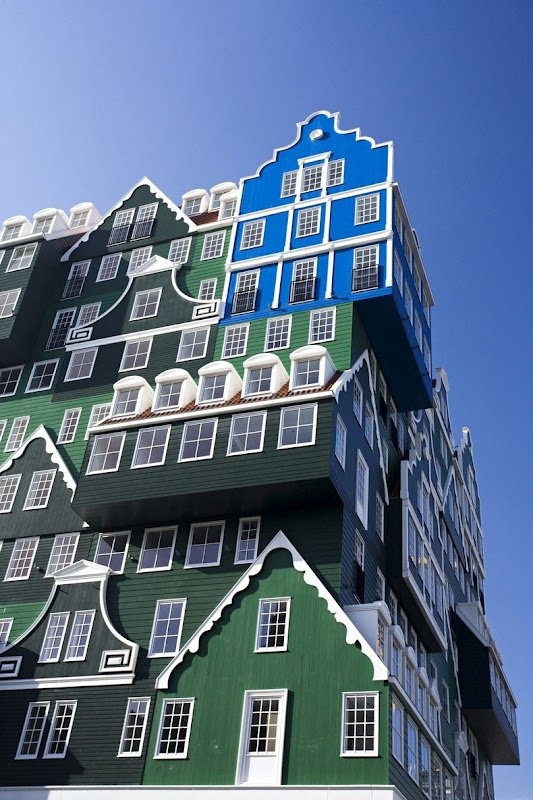 Claude Monet painted in Zaandam one of his works in 1871.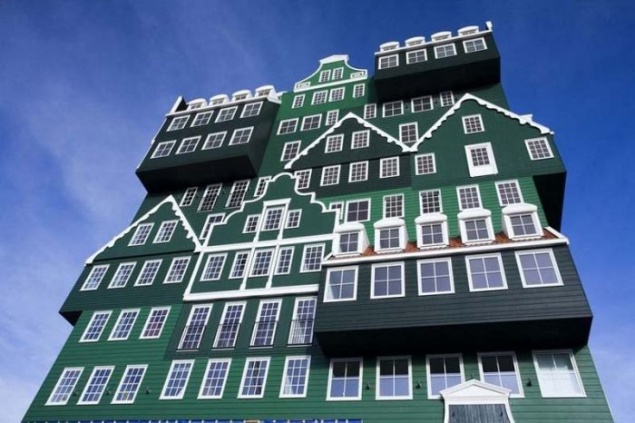 "Usually, the architecture has a direct impact on the perception," - says the architect Van Winden.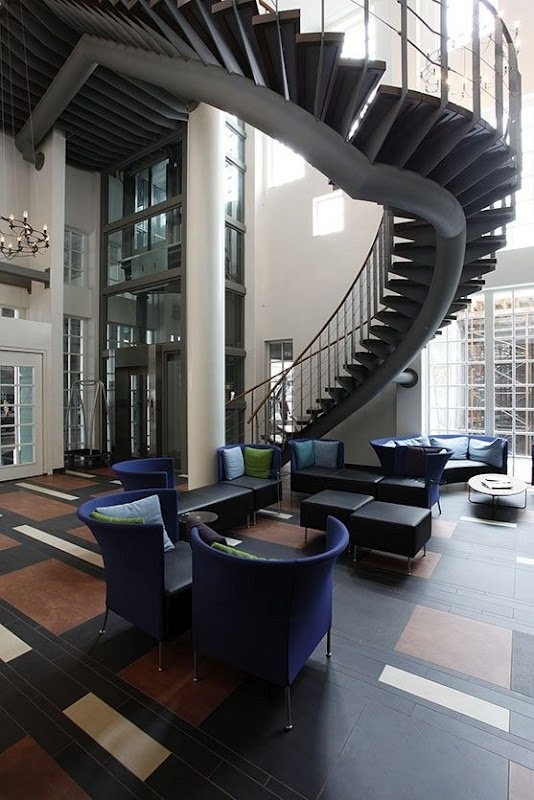 "When I drove in Zaandam and the mind is building on my face definitely a smile. A great compliment and do not need ».