< Olga Vyhodchenko
Dave Engldou Maryland, Dad year-old daughter Alice Bee, won the online community when posted on his page on the social network photo, which depicted himself with his baby. Little photoshop, pictures and cheer up the world!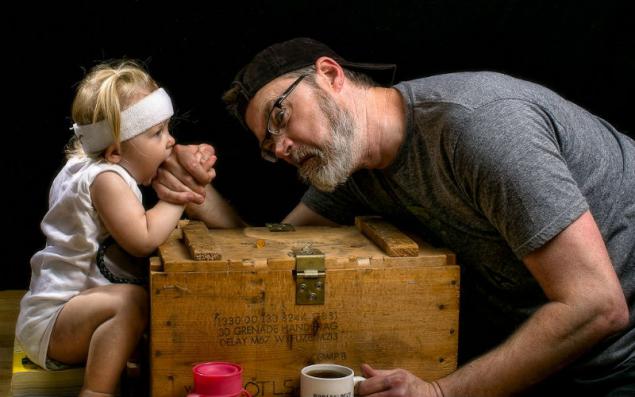 According to the Daily Mail, Mr Engldou and his little daughter Alice together read "Twilight", prepare, drive a car, and even engaged in arm wrestling.
Of course, no one is Alice Bi danger. Simply creative dad, who has studied photojournalism in college, I decided to show their creativity, the processed images on a computer. So get a series of photographs entitled "The best dad in the world».
Dave says that every picture is composed of several others. The process of creating a single picture can take up to 20 hours. He claims to have created the first photos exclusively for fun, to amuse friends and relatives. But the result of his work all so impressed that he decided to continue. And when the shots hit the internet, then Mr. Engldou literally threw requests to make collages again and again.
Describing the main idea, Dave says, "I want to show some kind of parody of the father of the would-be dad myself, how I hope to never be. He is only busy and constantly distracted by the child ».
By the way, while Mr. Englbou proved himself as a great dad. His wife, Jane, mother baby, serves in the US Army and left for a year in Seoul, so it may help her husband only morally.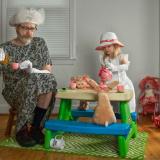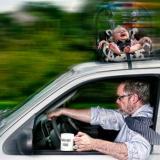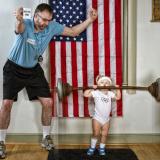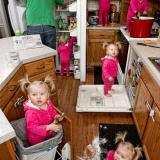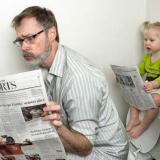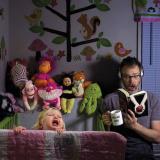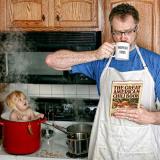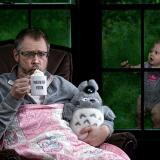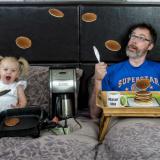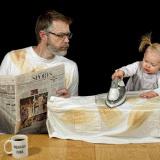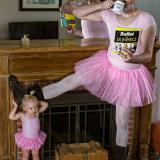 source
deti.mail.ru/news/luchshij-papa-na-svete-pokoril-internet-foto/