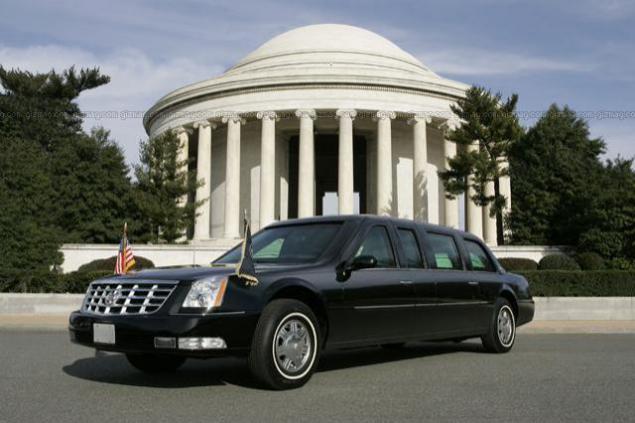 January 20, 2009 in its new residence, the White House, will drive the 44th president of the United States. On this day, Barack Obama for the first time sit in the back seat of his new official limousine, which was created for the American US presidents. This Cadillac "One". Call limousine new US President Barack Obama, as well as other presidential limousines passed first tests.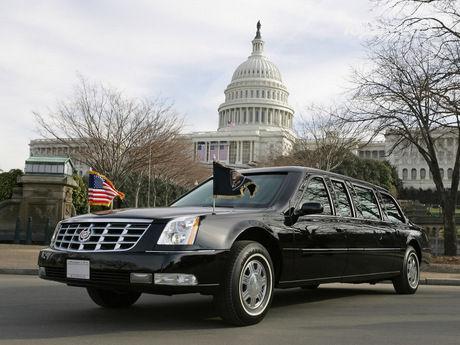 Housing limousine manual assembly is made of a special composition: steel, aluminum, titanium and ceramics. Machine length 6, 30 m weighs about 3 tons and stands about 2, 3 million. Euro.
It is driven by a diesel engine, made in the parent company automobile giant corporation General Motors.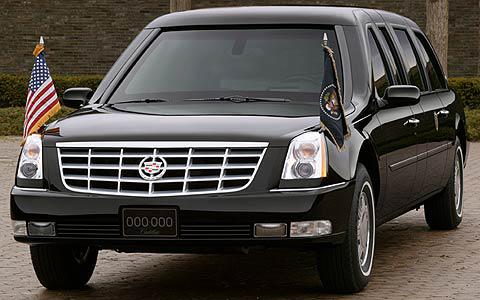 To deceive potential terrorists, there are at least 3 identical car. In some of them really will be president - just before the trip to be made aware of several employees of the secret service. Total personal security of US President carried out 3,200 special agents.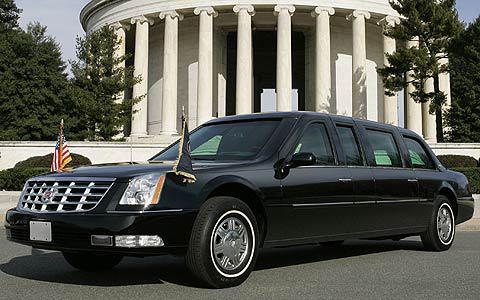 Doors 20 cm thick, and safety glass - 15 cm. Cadillac "One" is able to withstand the firing of self-propelled artillery large caliber. If the fuel tank would be affected, its design allows independently to prevent leakage of fuel. Bullet-proof tires "Goodyear Regional RHS" (19, 5 inches) does not go down even with a direct hit.