February 15 marks the 20th anniversary of the Soviet withdrawal from Afghanistan. We publish photos Latypova Alexander, who in 1988 was on the border with Afghanistan and the Soviet Union was able to take pictures of the first day of the withdrawal of troops from Afghanistan via the Friendship Bridge (Termez).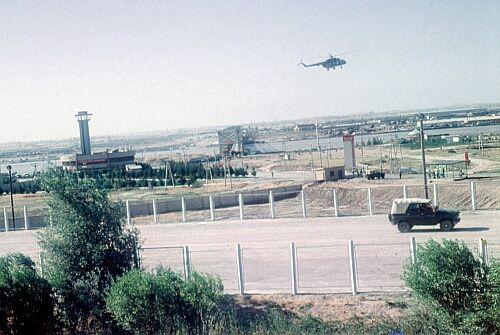 Early morning at the Friendship Bridge across the Amu Darya River is the first column.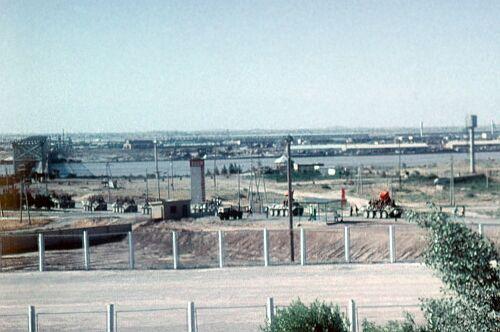 The column crossed the border cordon.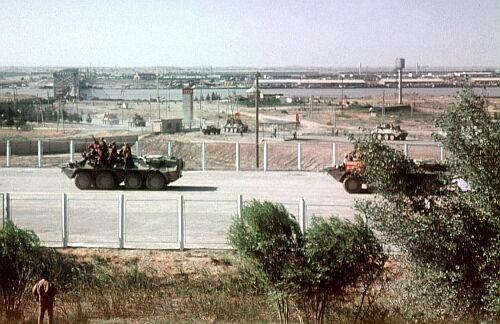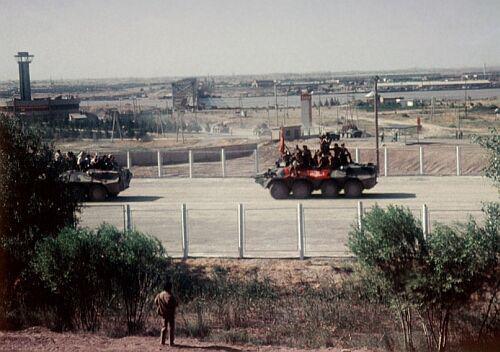 Technique is the place of building, where constructed in three columns.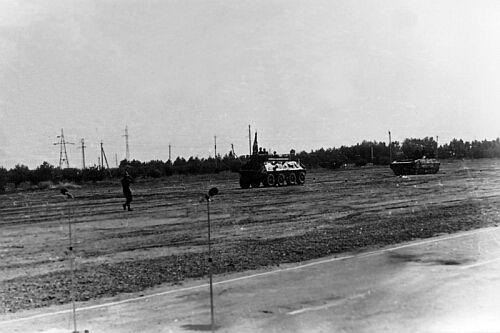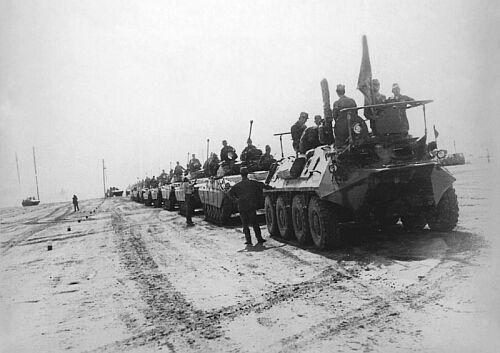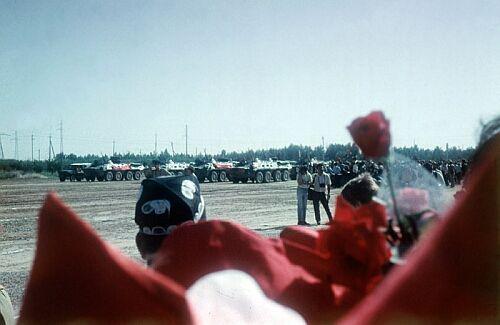 Before the start of the rally to the column was allowed to approach the journalists, ordinary people while the soldiers were not allowed.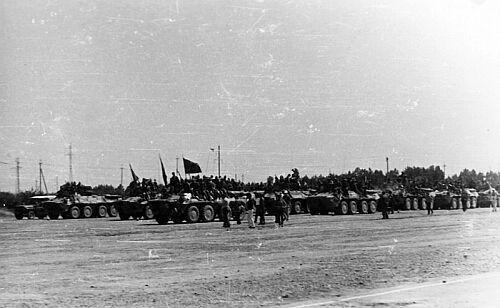 Unfortunately, our author does not remember exactly which part of the withdrawal from Afghanistan that day. There were three handed battle flag. In general, most of the troops withdrawal from Afghanistan "is not officially».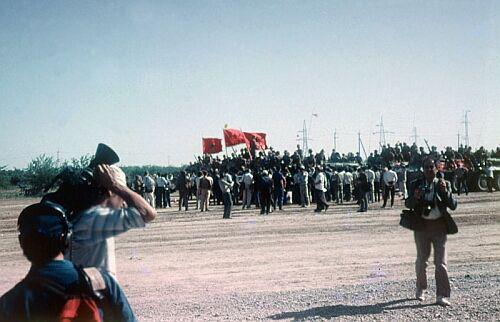 After the official part of building began. On the podium was attended by the commander of the Red Banner of the Turkestan Military District Colonel-General Popov, from the local administration first secretary of the regional party committee Surkhandarya region, representatives of the Communist Party of Uzbekistan, the Afghan Defence Minister and others.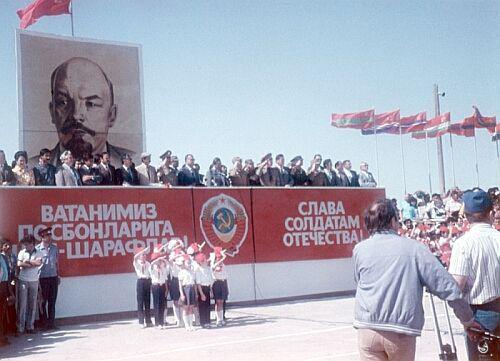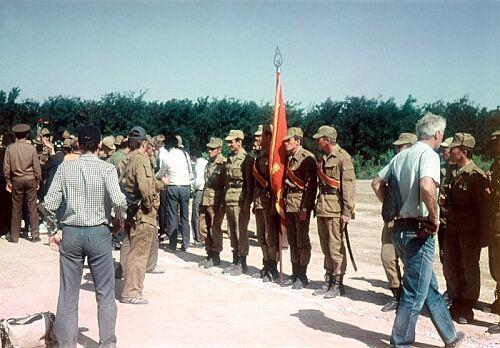 With words of gratitude for the provision of international assistance to the Minister of Defence of Afghanistan.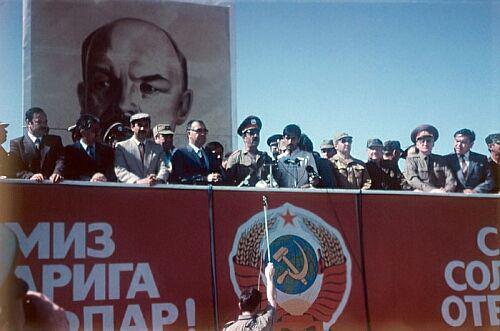 After the official part of the soldiers were allowed to come to everyone. The photo WWII veteran meets commando involved in the fighting.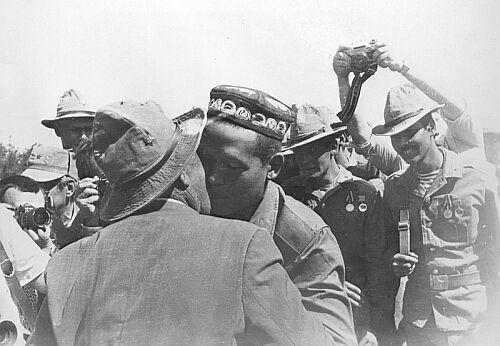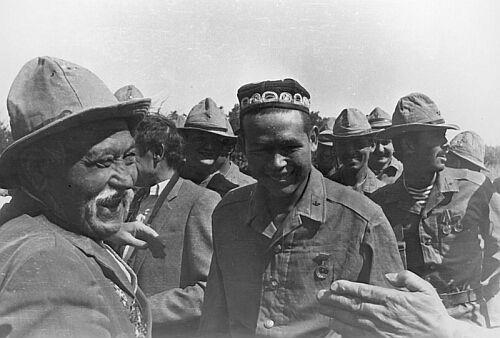 Photographed with a pioneer asked journalists. The soldier, who holds the child on the chest, according to the white color of the coin, combat award - the Medal of Honor and Medal of Military Merit. Another award - from the Government of Afghanistan, it betrayed all.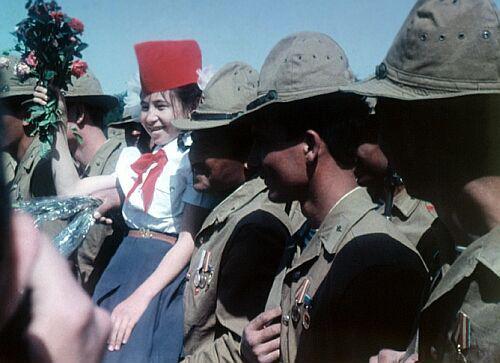 Passage of a solemn march.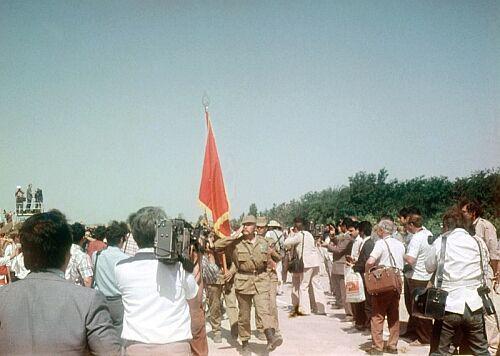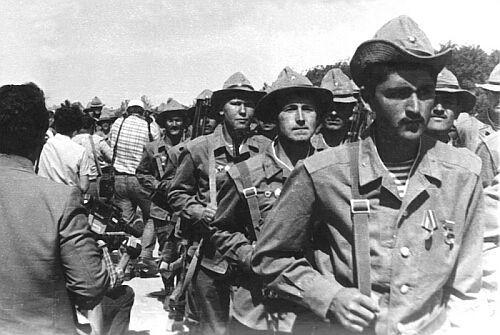 At the end of the solemn march the soldiers gave a concert of amateur team in national costumes.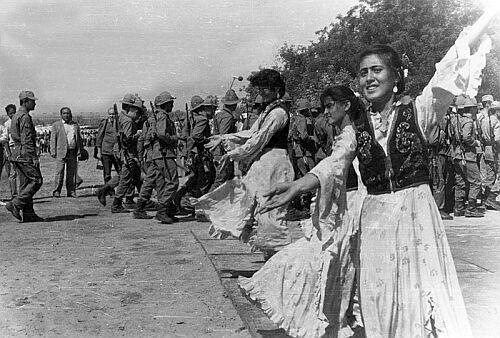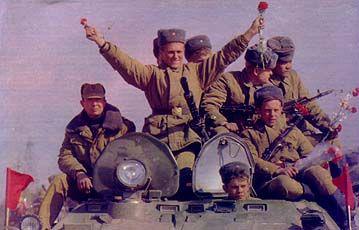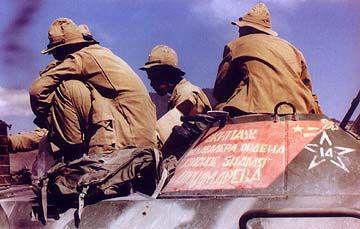 Photo by: Alexander Latypov
skr