In the picture is not just a vending machine, or rather, no vending machine. This Swap-O-Matic!
Or in other words - for automatic exchange of one thing for another.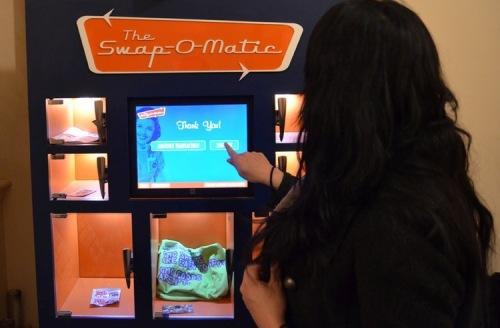 First, you register and you are given three points. Then say you are going to do - to give the thing to take or change. If you give something, you get one point. Pick something worth the same one point. Me - nothing.
Debris from the machine (exchange debris on points) are planning to get rid of cells by tagging content as inappropriate - as soon as the cell attains sufficient votes against, the system prompts the user first approached to clean it and give him a bonus point. If everything is really bad, throw garbage owner of the machine.
A working prototype until one stands in Brooklyn, in a candy store. It is hoped to raise money for expansion through Kickstarter.