Pavement artists Joe Hill and Max Lowry for 10 years traveling to different cities of the world and draw an impressive three-dimensional images for themselves and for popular brands. An interesting feature of their work is that the artists created their drawings with the help of passers-by, and anyone could become a character in an amazing job. Portal
From London straight to the "Dynamo" stadium in Moscow.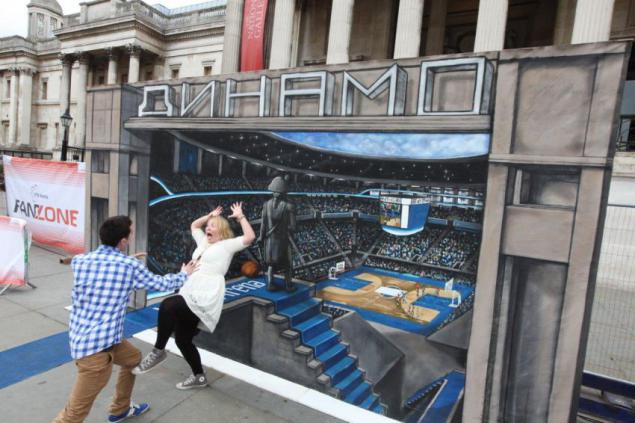 In February, on the occasion of the third season of "Game of Thrones" on DVD and Blu-ray studio presented here is a street art in one of the areas of London.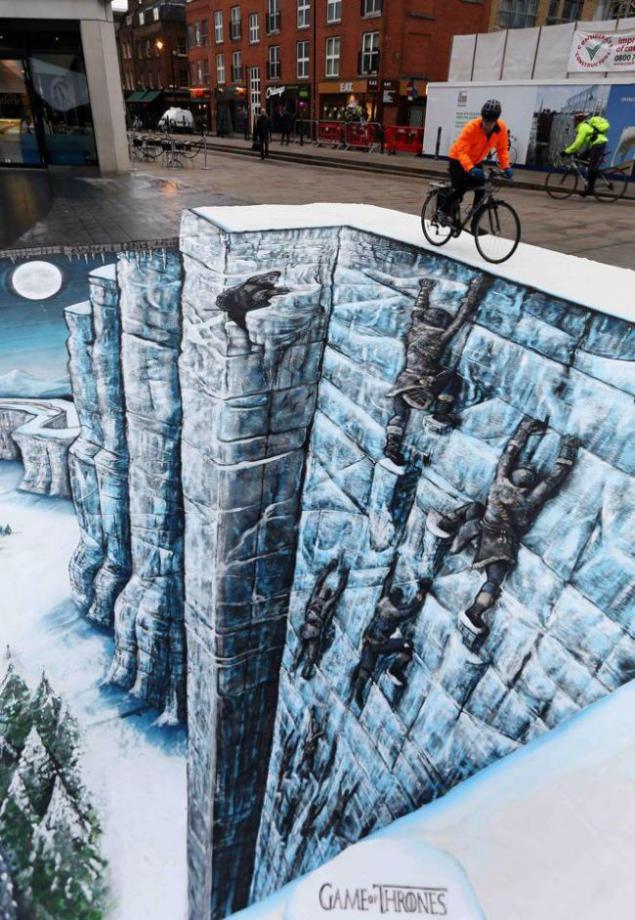 Dove of Peace
Work for Charity Foundation in Syria.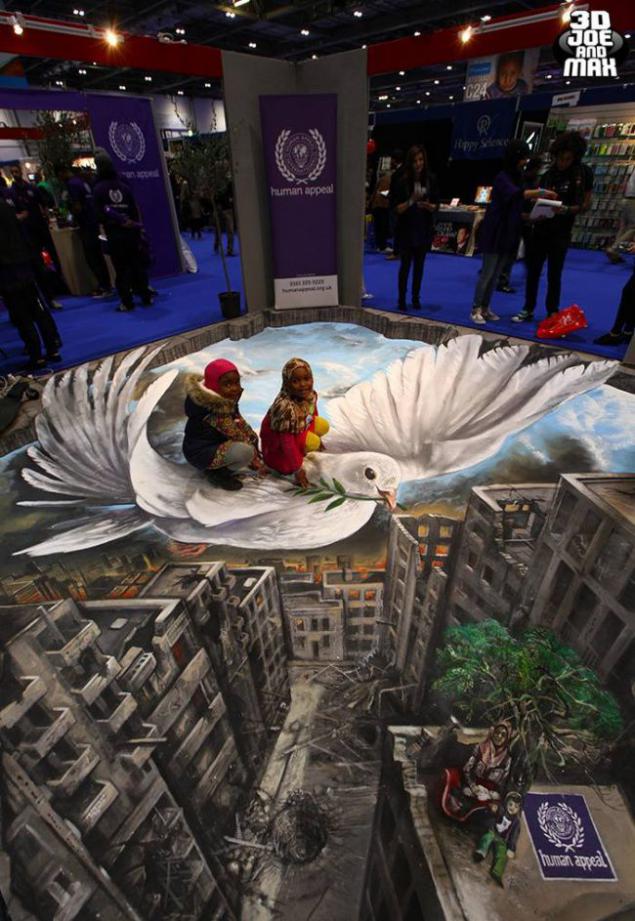 On top
Blue Room
Drawing for the party in the company of Google.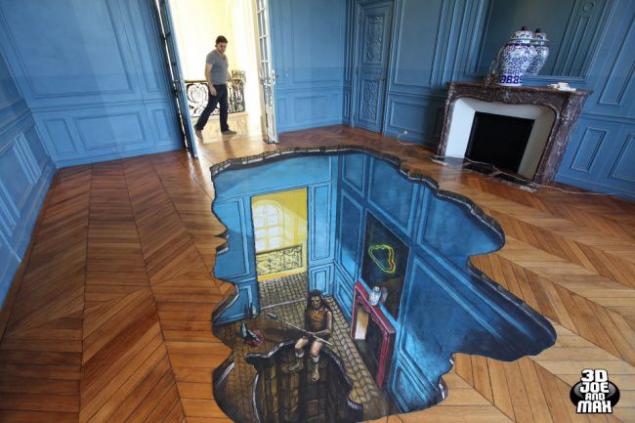 Rafting
The work for the BBC, Budapest, Hungary.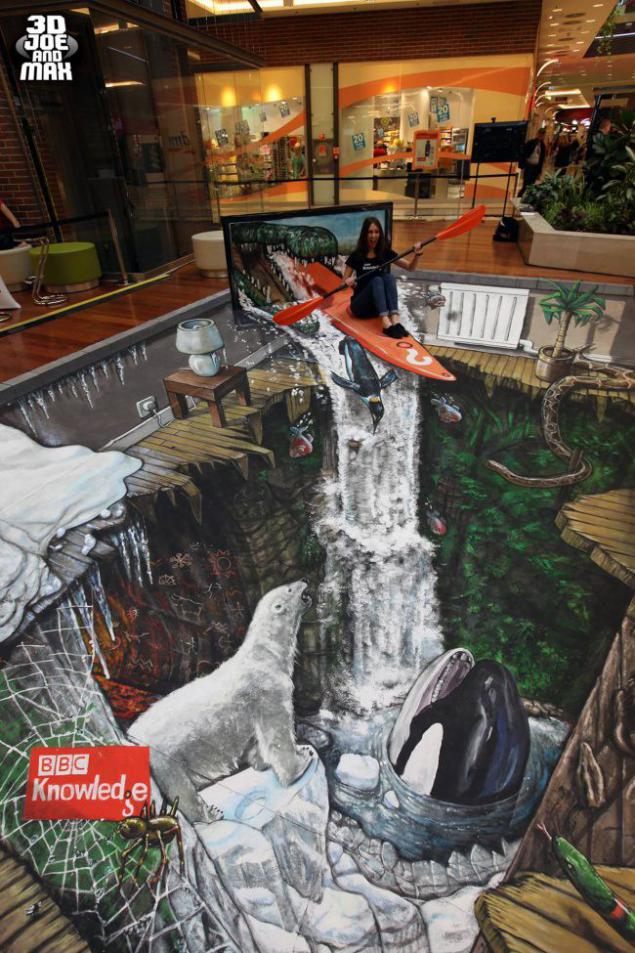 Goal!
Work for the European Football Championship, Kiev.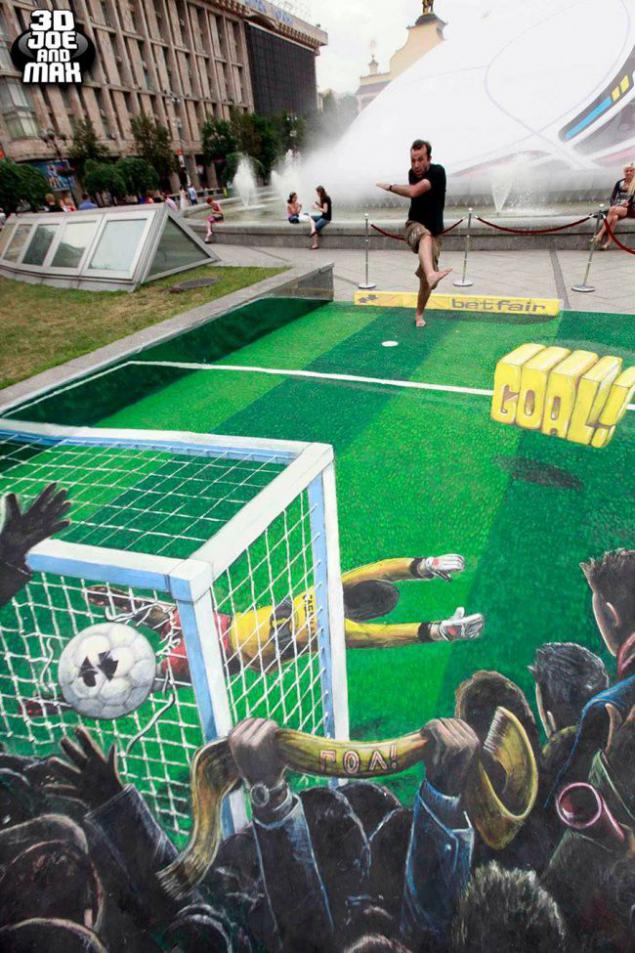 On the wing of an airplane
Work for the company Virgin Atlantic.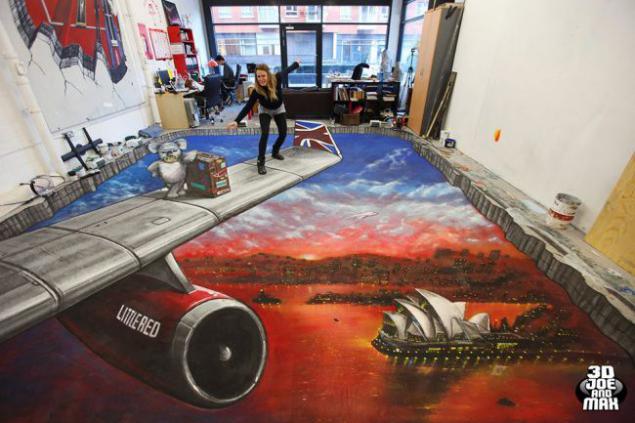 Golf over the precipice
3D-art together with the golfer Sergio Garcia.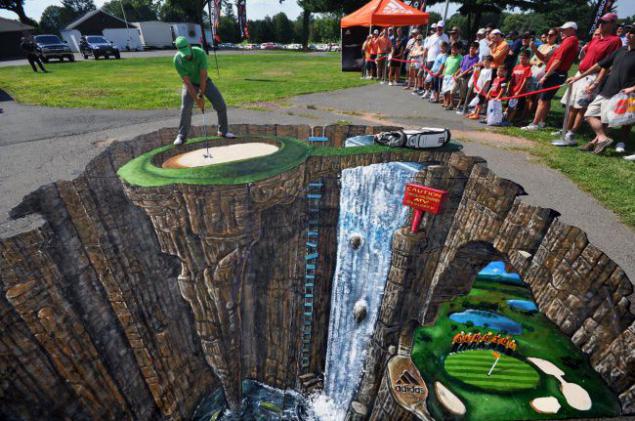 Waterfall
Work for an advertising campaign Sprite.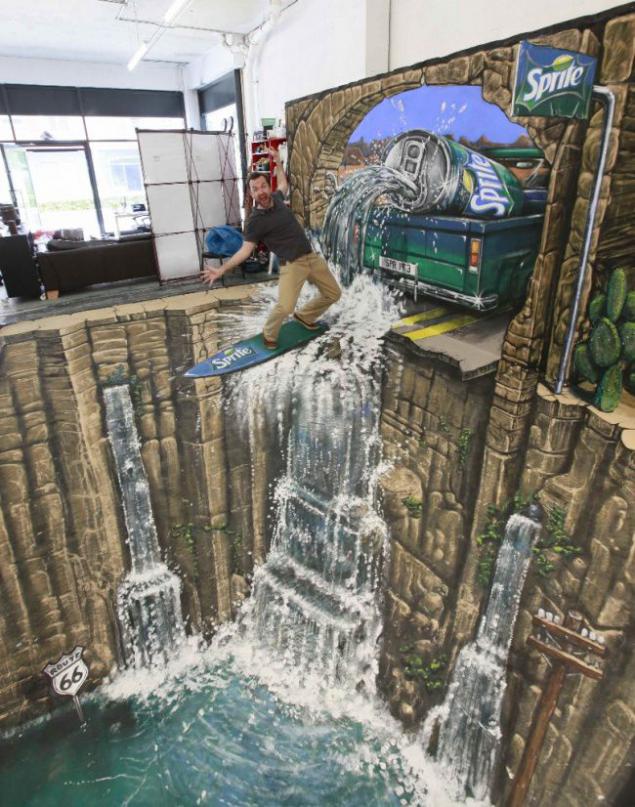 Teenage Mutant Ninja Turtles
To launch the series on the channel Nickelodeon.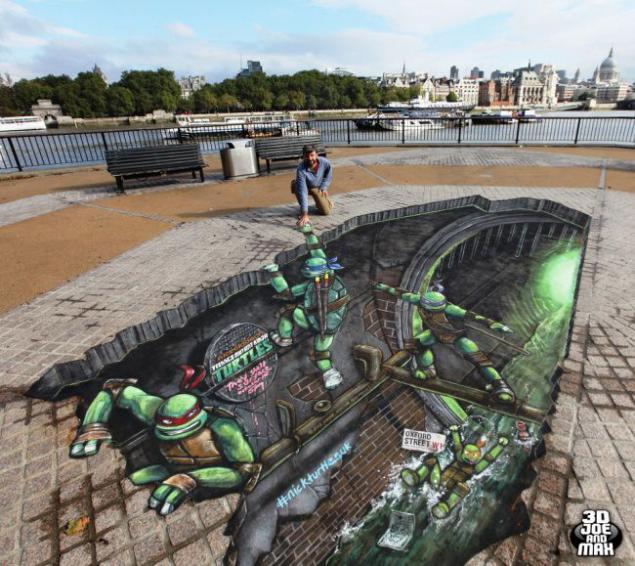 The gap
Street art for Reebok.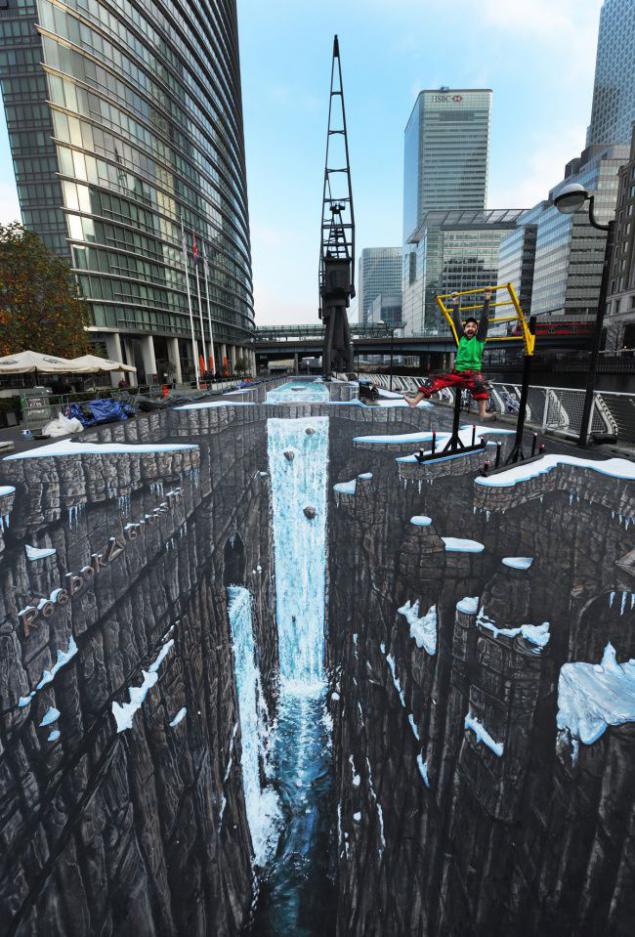 3D-jungle
Street art in Tokyo.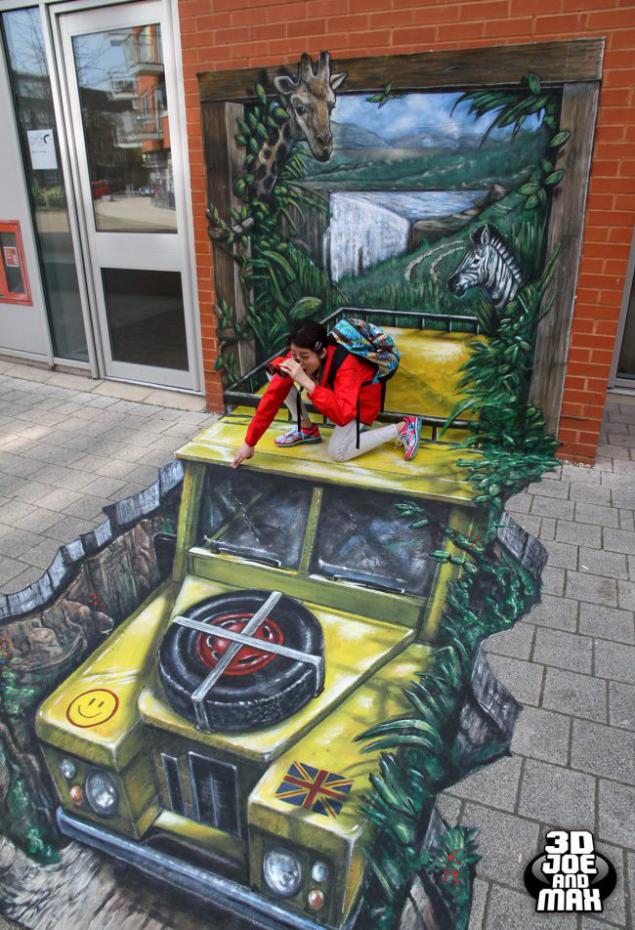 At the peak of
Singapore.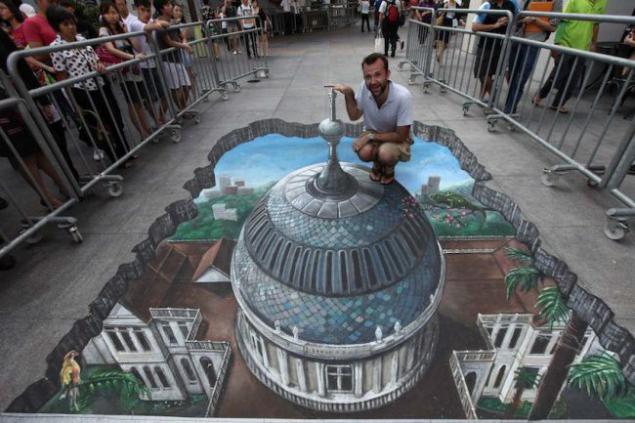 Pandora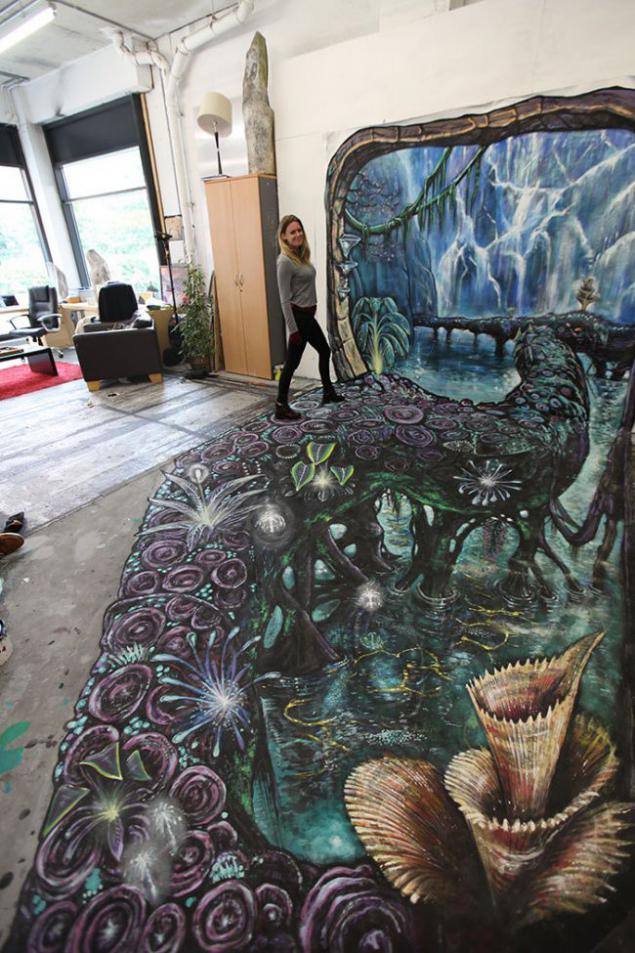 The Dark Knight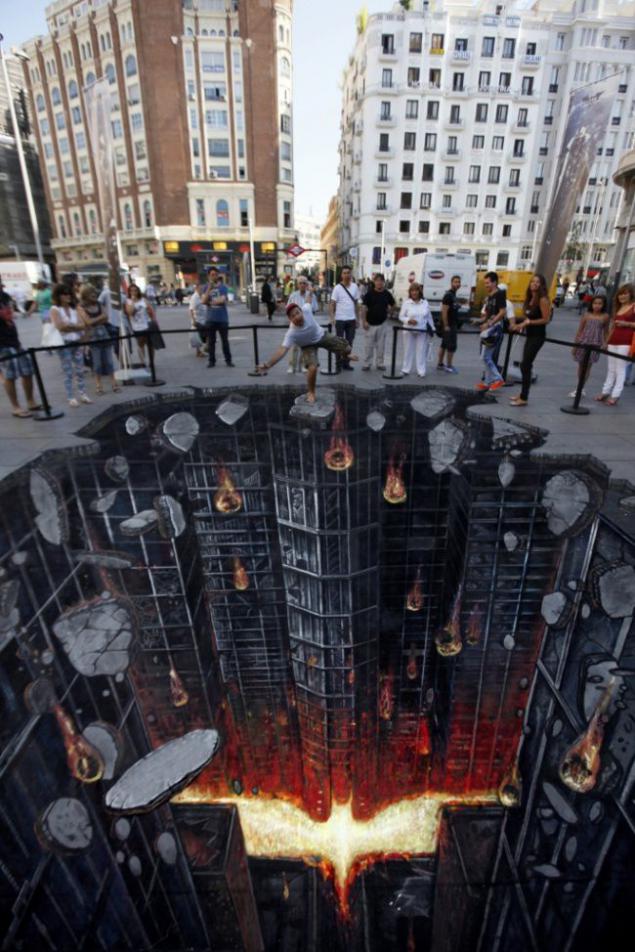 On the chandelier
Figure in front of one of the hotels in London.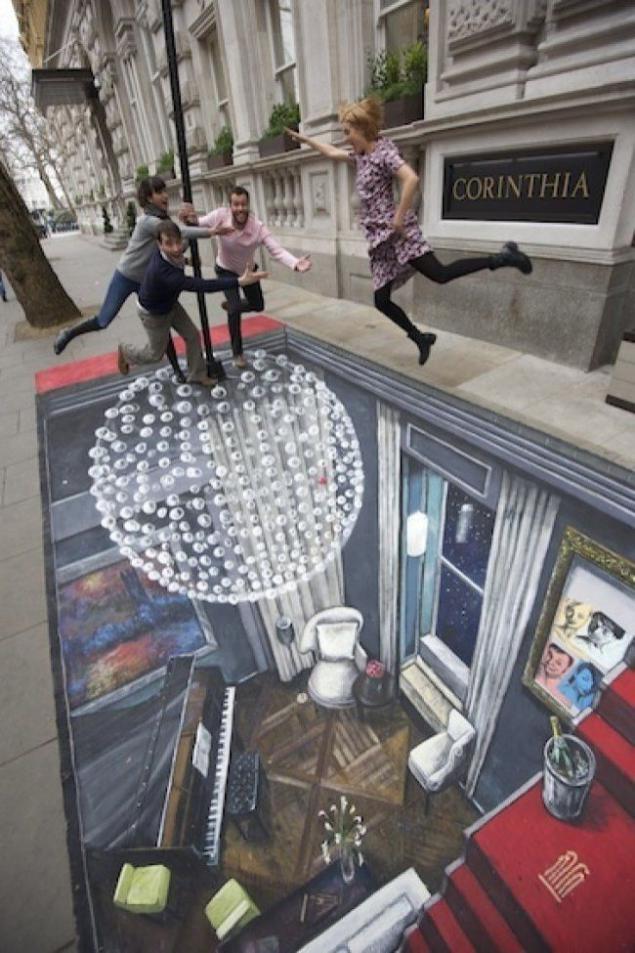 Snake
Drawing for the campaign «Visit Scotland» in Delhi, India.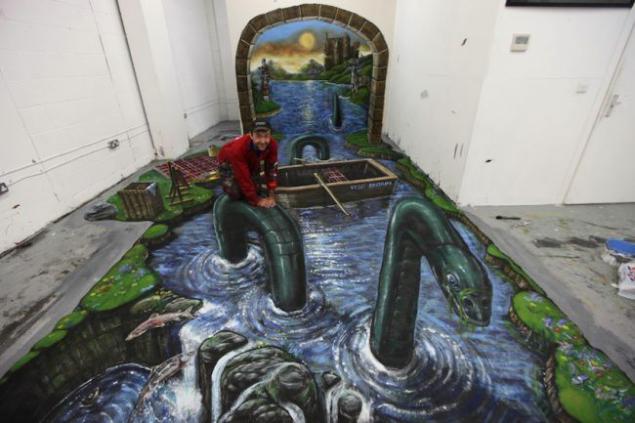 Accident
The car went under the pavement in London.
Shark Attack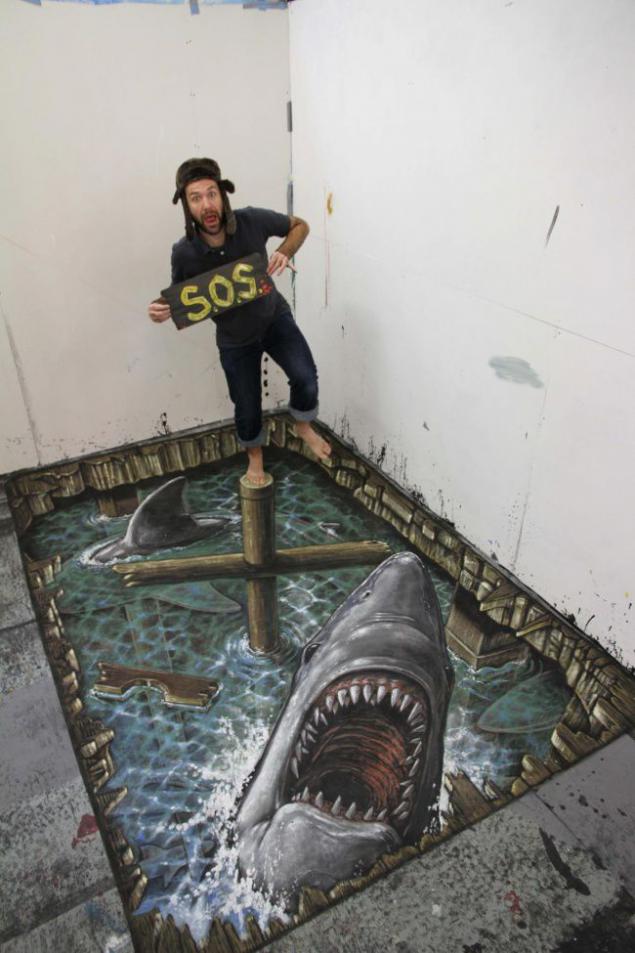 Robot
Cologne, Germany.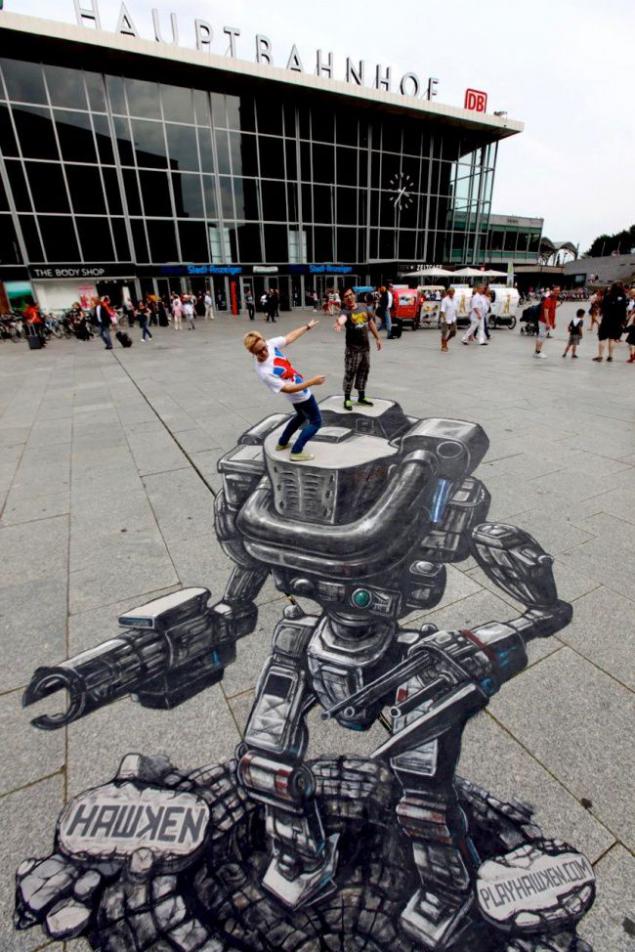 Source: 3djoeandmax.com