One blogger has visited the Dominican Republic, and told how to spend 600 000 $.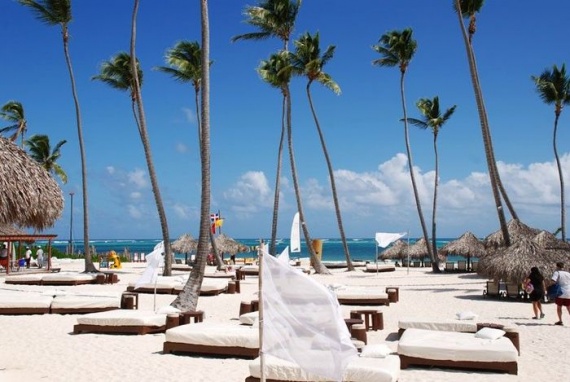 But the villa itself, its area of ​​278 square meters, but it is not all going to tell you the order, it is located in a luxury complex in Bavaro, not far from the beach, you have already seen above. The beach belongs to the hotel which is part of the complex and you can not limit their use.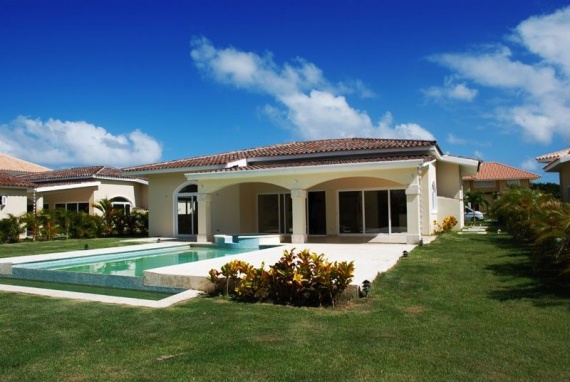 Tune in to a positive, because every morning you will see a similar picture. All villas overlooking the golf course, and only one side neighbors. Plot size of 10 acres, but it is conditional, and there is no fence from the neighbors plot fenced off a bush.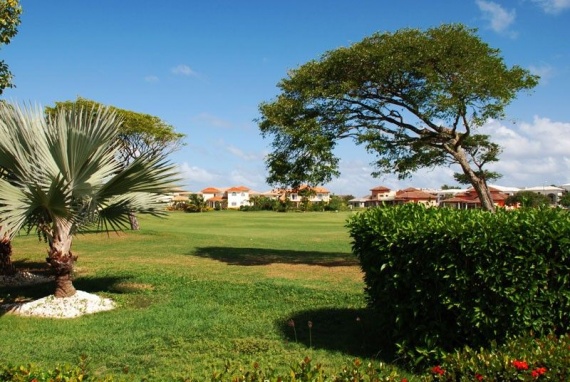 Buying a villa in this complex you become a member of a private club, which in an expensive hotel, there is almost everything for luxury living. I'll tell you in detail about the villa itself. The price does not include furniture, but furniture can be purchased on the spot, there can be relatively inexpensive to furnish the whole villa mahogany furniture. The price includes a pool. The complex has gardeners and pool cleaners, they will take care of everything, just to rest your case.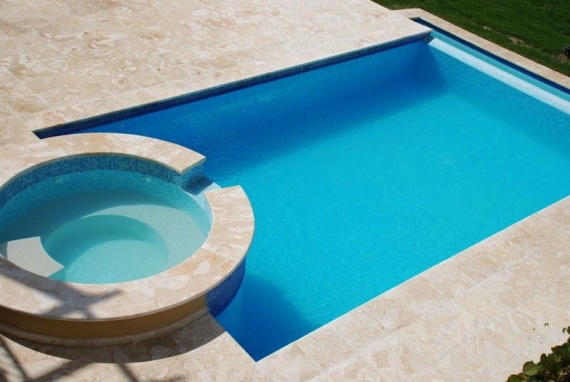 ​​
Layout of the villa: 3 bedrooms (one master bedroom) each has its own bathroom, guest bathroom, studio with living room and kitchen and access to the terrace from the smithy you can get into the maid's room in which there is a small kitchen bedroom and bathroom, outdoor parking for 2 m / m.