Theme inspired by a recent post farm near Kiev
I can not say one hundred percent, but I assume that this "farm" in fact - Museum of Folk Architecture and Life in Pirogovo. And that's what he is is not fotoshopnye tweaks.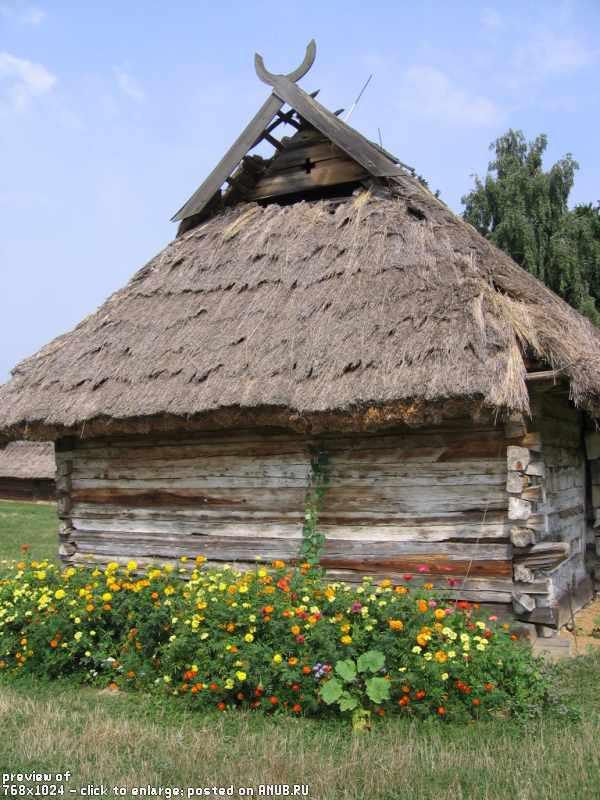 P.S. Photos made his own in 2005. The museum has experienced several fires and the last one was in 2006. But what part of the burning, I do not know. Therefore, it is possible that in these pictures have in their exhibits dopozharnom condition.
Under the cut a lot of pictures
Museum "Museum" - is architectural and landscape complex in the open air. Over an area of ​​150 hectares presents all historical and ethnographic regions of Ukraine. More than 300 monuments of folk architecture XVI-XX centuries were brought here from different regions of Ukraine: the middle Dnieper, Poltava, Slobozhanshchina, Polesie, Podolia, the Carpathians and the south of Ukraine.
The museum was founded on the outskirts of Kiev in 1976. Its territory is divided into sectors by the temporal and territorial principles. Exhibits presented in the "Museum" acquaint visitors with the architecture of Ukrainian villages, peasant life and folk art of the Ukrainians. You literally move back into the past: old Ukrainian Mazanov huts, churches 16-17 centuries, windmills - it was all collected in different regions of Ukraine, delivered to the museum and restored. Each house is arranged mini-museum, which shows the life of Ukrainians of the past centuries - furniture, dishes, clothes, musical instruments, working utensils.
Manor house with original farmhouses and administration buildings are formed, according to ethnographers, with documentary authenticity and grouped according to the peculiarities of planning of settlements of a historical-ethnographic and geographic region. Second life got transported here wooden church - a unique phenomenon in the world of architecture. Ideological and compositional center of the "Museum" is an exposition of the windmills, which is located on the highest hill.