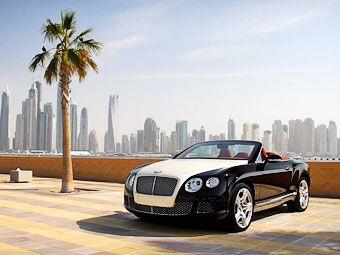 "And Che is you with glamor so weak?" - A question Swiss company Luxury Refinish at Bentley motors. And covered the hood convertible Bentley Continental GTC 32 layers of white paint mixed with a 101-carat diamond grit. The cost of one of the parts of the order of 212,000 euros.
The car with the "diamond" hood established in a single copy, and sold to dealers in Dubai for almost two million dirhams (about 425 thousand euros). Car buyers will receive a special certificate confirming that all the used gems are real.
According to the company's Luxury Refinish, multi-coated "diamond" allows the hood to drive a convertible Bentley every day, rain or shine, and even use a car wash. The company added that the presence of orders ready to do the same hood or other parts of any vehicle from diamonds.
Once the Swiss have turned feeble. And the machine just something one. And then - not all covered, but only the hood. With paint mixed. Based on the point of sale, and could be more serious approach to the subject. I think, for piece goods sheikhs and more willing to detach.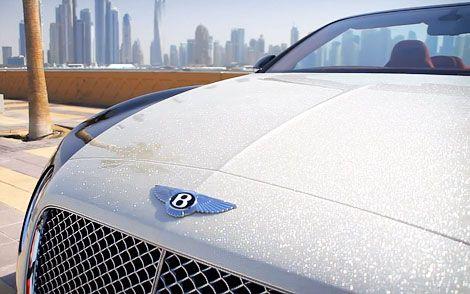 Sparkle paint rather provocatively. While under such a thing probably would have gone pink better. Glamour Glamour so.