Lake Louise (Lake Louise) is located in Banff National Park in Canada, in the south of the Canadian Rockies. The lake area 0, 8 sq. km, the length is about 2 kilometers, the width of 0, 5 km. His unusual bright color water is acquired through the rock, brought by streams from the glaciers. First, the lake was called Emerald, but was later renamed Lake Louise in honor of Princess Louise - daughter of Queen Victoria and wife of the Governor General of the Canadian colonies of Great Britain.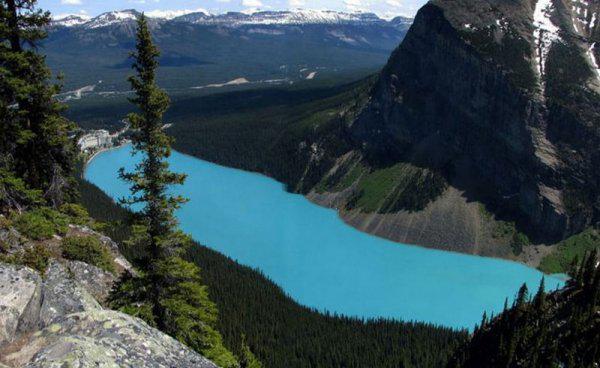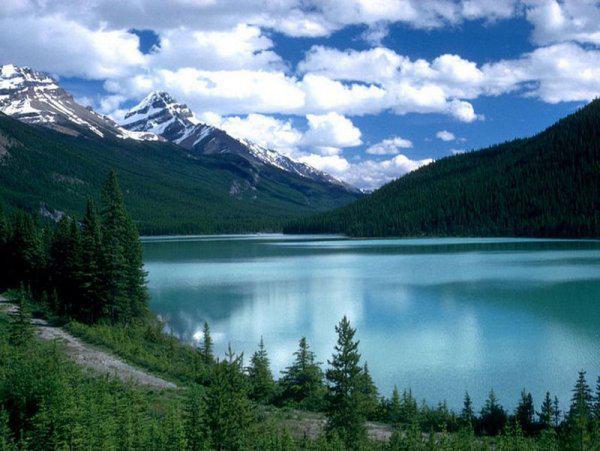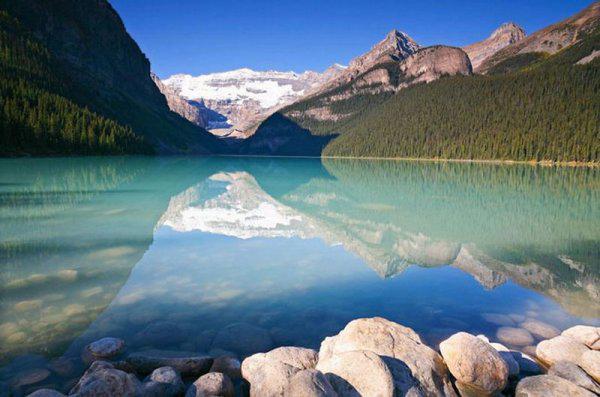 In 1882, Tom Wilson, one of the experts who built the Canadian Pacific Railway in the area of ​​the village of Laggan (the former name of the station Lake Louise), once heard a distant noise, and Indian-conductor explained to him that this issue is a huge buzz "white mountain" rising over the "lake with small fishes».
The next morning Tom Wilson went there, I found a beautiful lake surrounded by the majestic Rocky Mountains, with snow-capped peaks and bright green forests on the picturesque slopes. He later recalled: "For a while we sat in silence, unable to tear his eyes from the brilliant beauty of the landscape that developed in the sparkling glacier».
In the area of ​​the lake there are a number of hotels, camp sites and tourist centers.
Local tourist industry offers entertainment for all tastes: hiking, horseback riding and biking trails, golf, tennis, dog sledding and ice skating, hiking, canoeing, rafting. Near the lake is a large ski resort (season from early November to mid-May).