Early in the morning, still sleeping insects on the flowers, Polish amateur photographer Miroslaw Swietek comes to photo-hunt. His Model look like creatures from another planet, inlaid with diamonds. And all because the dew covers their little bodies.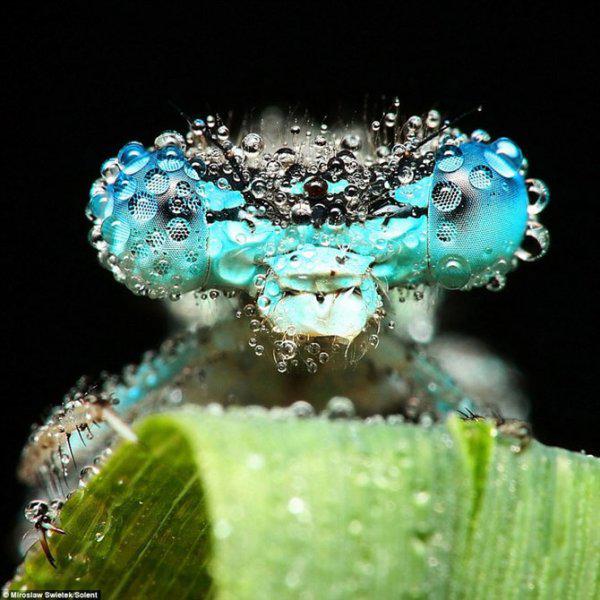 "From 3 to 4 in the morning to photograph insects carotid very easy - says Miroslav. - But it's hard to find them. And even though they are in a daze at the time and little to respond to external stimuli, shoot them still have to be very fast, as the dew disappears just as quickly. I have books that help me learn something or other insect, but the dew sometimes covers them so much that it is impossible to identify the kind of ».
Miroslav lives with his wife and son in a small village, 30 kilometers from the city of Wroclaw. He is looking for insects with a flashlight, and then sets next to them their camera and flash.