Beautiful white dresses, veils ... Perhaps it is the longest chain of brides.
March 11, 2012 in London, hundreds of girls gathered to set a world record.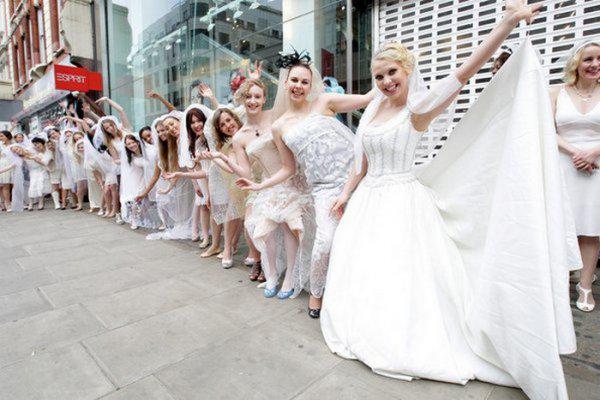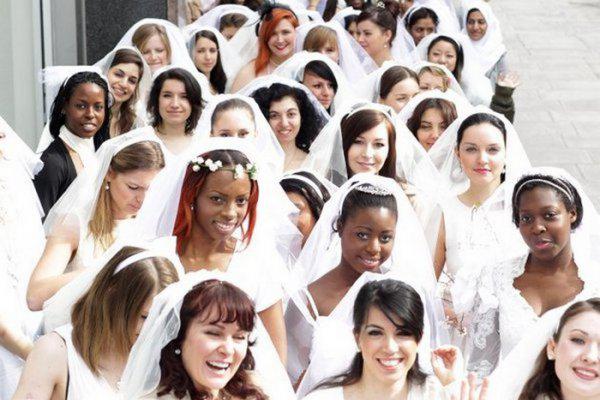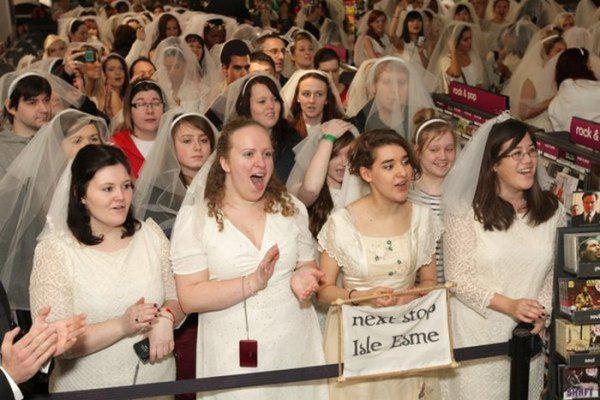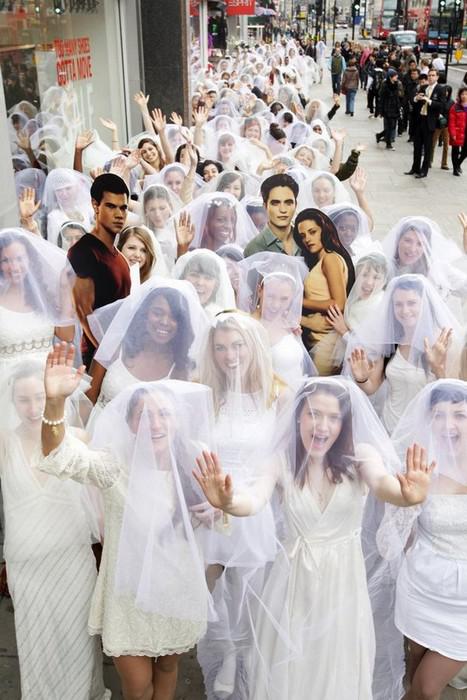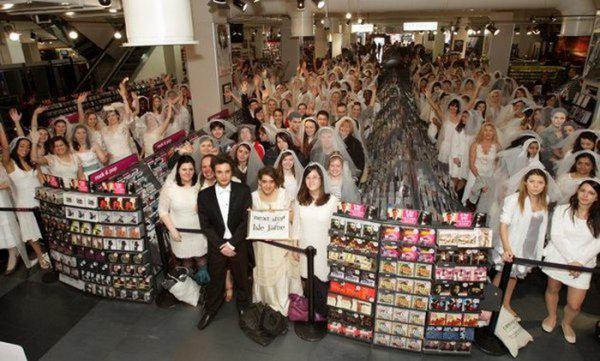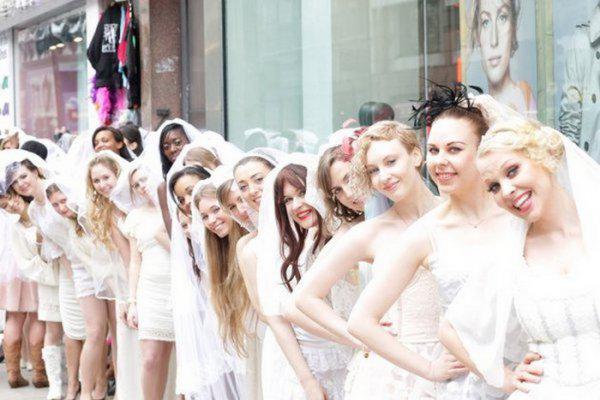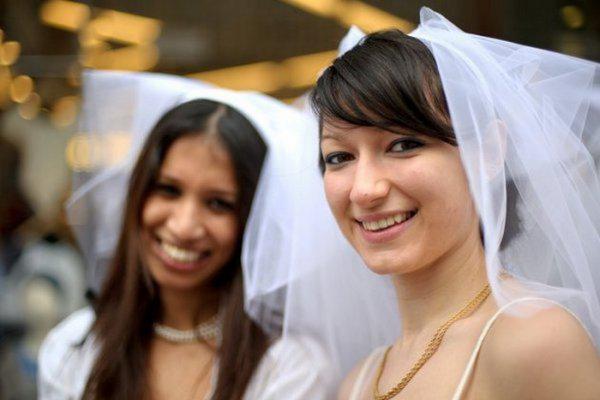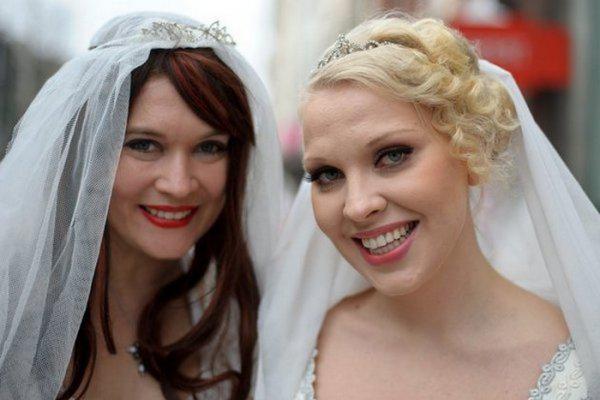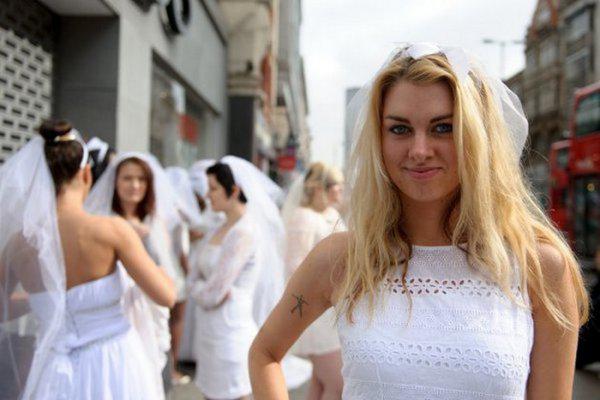 In fact, it was the advertising campaign.
She is dedicated to enter the dividishke kin "The Twilight Saga: Twilight Breaking Dawn Part 1».
And the girls were able to buy a movie about vampires day earlier ...
Well, at the same time to set the record for brides tried ...