An excerpt from the story of "selling" Nicholas Berg.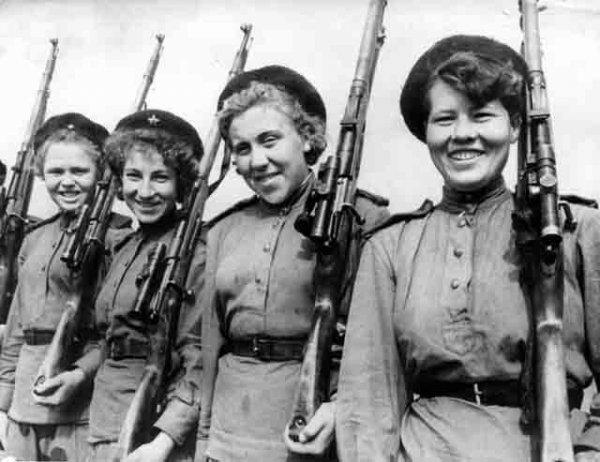 - Our children are watching American films about the heroic American, but in fact these Americans, in reality was not. Some myths. We heroic girls and women have been thousands and movies are not filmed.
 - Come on, take off. For example 'The Dawns Here Are Quiet ...', or are still remember the 'House on the seven winds'. About cavalry maiden Durov - 'Hussar Ballad'.
 - Well, for the last thirty years that? - Stomps me question the museum profession.
 - And you would be if I were a writer - that would be written? To the movie filmed?
 - Yeah, not anyone else 'Resident Evil - 1, 2, 3, 4 and so on! - Slowly begins to boil usually quietest museum worker.
 - Fantasy would not be enough? - Sympathetically urged on Raccoon.
 - Then my imagination is not necessary! We have so happened that no hack does not come up! Yes, I can not even say so immediately - for someone to take! I'm telling you - thousands of characters were.
 - And let's at least three. And that spectacular episodes.
 - A piece of cake. Bend your fingers!
 - Bends!
 - Nina Pavlovna Petrova. Holders of the Order of Glory. Leningradka, athlete ...
 - Komsomolskaya Pravda, beauty - picks policeman.
 - What do you mean! She was 48 years old when she came to the military enlistment office Kuibyshev. Of course it turned, the more she wanted to be a sniper. Nina Pavlovna came in Kuibyshev Military Commissariat of Leningrad at the beginning of the war.
 - I'm an athlete, shoot better than any soldier.
 - You 48 years, we have no right to call a woman of that age rebuffed her voenkomatovskie.
 - The right to defend the homeland is everyone! - Nina Pavlovna wrote chief military commissioner, and made his own. But in front of her did not let the shooter trainer brought snipers, taught them all wisdom - all for the war - 512 snipers prepared, but three hundred men dragged up 'Voroshilov shooters' up front made only already in 1943 - and quickly difference - in a street battle near Tartu saw a couple of Germans with canisters that gently somewhere Purley carefully followed them and as accurately shoot. When it became clear that they want for the house set on fire. It turned out - thrown headquarters Jaeger Regiment, with all maps, documents and typewriters. This is not waving a katana - beat the two rangers, not children by the way, is not a simple infantry. In Poland, the second soldier received the Order of Glory. We had to knock the Germans with skyscrapers and high-rise on the three machine guns, literate calculations for them - let a close and laid on the ground - so that the grenade did not get it yet, and its artillery pomoshnitsa not - by its slapped too. And all the artillery is lying at our proved to be an elderly woman with a rifle. Nina Pavlovna in cold blood with a few hundred meters brains beat out anyone who stood up for mashinengever. Such brave that rattled the blood-spattered kamaradov gun plucked a dozen and each received from Petrova bullet - in the eyes, forehead and face. When she shot guns, our calculations Hans dropped from the position. As this duel? One woman - a dozen gunners at three stankachah? Inspires? And in Germany, brought a personal account to 122 enemies. And this is not the mythical figures, all documented, not that of the German and Finnish characters that work without, and the numbers mad nothing confirmed.
 - It transcripts, even for a computer game is not something that the cinema. Killed it?
 - Killed - Pavel grustneet - May 2, 1945 it hauled mortar and fool-driver, drunk most likely to fall into the ravine. Men body and covered.
 - I hate drunk drivers - rather angrily expressed bully policeman.
 - Continue! Maria Karpovna Baida, medical instructor. Hero of the Soviet Union. Here it is - the Komsomol and beauty nurses. Defense of Sevastopol. In addition to being pulled from the battlefield about a hundred injured - with a weapon, I pay attention to that too much, and not just stretched. And still bandaged and cheered that in a context where the death of hundreds of close fly, explode and yell close in a foreign language, even for a man - not an easy task, so it is still in the course of this work of heavy stuffed her no less than twenty-Nazis. The girl, twenty years. Four Fritz - melee. And without snot, hand-wringing and speculation about sushnosti everything. Because after what I saw during the shelling and bombing of the city for the people of the Nazis is no longer held. This subman had to be stopped. So she tried.
 - Something like something really very densely - doubts policeman.
 - Nothing special thick - it was a German machine, so the Germans do not just focusing on the wrong sound, and assuming that your next shoot. And it was Mary, it does not own. Even contrived privolakivat captured weapons and ammunition from the Germans did not forget to shoot. And some of our prisoners freed when they drove the Germans captured it guards and primogilila. Then he was captured - badly injured with a broken leg, he survived the concentration camps and when I got to work to Bauer, it just does not fork pinned for rudeness. Miraculously he survived, perhaps because it has been associated with resistance then. The truth of the same, and the Gestapo landed, head turned countryman, born in Ukraine, and therefore acquaintance began with the fact that knocked the young woman half teeth. We keep it in the basement, where the floor was filled with ice water, and interrogated, putting the fire so that scorching - well it is necessary to dry the basement after a ...
 - Killed?
 - No, I survived. And she got married and gave birth to a child and became a deputy and an honorary citizen of the city of Sevastopol. Suitable? Especially in terms of staging scenes of shootings and tactical tricks?
 - Yes, good. And the third?
 - Not a problem. Alexander Avraamovna Derevskoy.
 - GSS or cavalier of Glory?
 - Neither one nor the other. But any Mila Jovovich or where Angelina Jolie can only stand at attention. When brought to Stavropol train evacuated from Leningrad orphans, kids could not stand, ditrofiki. Citizens disassembled children home, seventeen remained very weak, did not want to take them - then take it, would not come out, only to bury ... All of them took themselves Alexander Avraamovna Derevskoy. And then he continued. He took the brothers and sisters of those that have been in her. Her children later recalled: "One morning we saw a behind the gate are four boys, less - not more than two ... You Derevskoy ... we aunt heard that you are the children going to ... we have no one ... Folder died, mother died ... And All our family grew, so too was the man my mother when they learned that somewhere there is a single sick child, it did not calm down until I bring home. In late 1944, she learned that the hospital is emaciated boy of six, is unlikely to survive. His father died at the front, his mother died of a broken heart, received a death notice. My mother brought the baby - blue, thin, wrinkled ... House immediately put it in a warm oven to warm ... Over time, Victor turned into a thick toddler who would not let her mother's skirt for a minute. We called him a ponytail ... '
By the end of the war, Alexandra Avraamovna had 26 sons and 16 daughters. After the war, the family moved to the Ukrainian city of Romny, where they had allocated a large house and a few acres of garden. On the tombstone of mother-heroine Alexandra Avraamovna Derevskoy - a simple inscription: 'You are our conscience, my mother' ... and forty two signatures ... Impressive?
 - Yes, much - after a while we agree.
 - And I would have, and continue to, among other things. And about the girls from death squads and pro medsestrichek World. And about the ninth-warriors of the civil war - on both sides and. And about Finnish. Well, about the Great Patriotic War - snipers one year is not enough to remember the time. Each army was' maiden company. " It can be used to tell about Alia Moldagulova, Kostyrin Tatyana, Natasha Screener, Masha Polivanova, Baramzin Tatyana, Lyudmila Pavlichenko or Rose Shanina. And the girls - pilots. Those 'Night Witches' during the war from their maize hundred tons of bombs have managed to lose. A regiment Grizodubova! A tankistki? Mung Logunov, which is the same as with Maresyev occurred. Or October, surrendered money for your tank 'Fighting girlfriend'? A signaller? Sappers? Underground fighter? Not to mention those who worked, a separate song. But then the word - even our girls in Afghanistan have shown themselves. For example, when our friends were able to arrange a sworn biological sabotage was cholera in Jalalabad, struck DSHB. In Tajikistan too, our dechonkam had a sip.