Headquartered in the US,
our team
interested in news Newark International Airport. Newark, located within the city of Newark and Elizabeth (NJ) Airport, located 24 kilometers south-west of New York's Midtown. Narka - the second largest airport after airport George Bush Intercontinental Airport Airlines Continental Airlines.
Today visitors Terminal B at Newark Liberty International Airport may notice a bright, clear lighting, interior Airport recently added to 171 LED lamps. But the visitors most likely will not understand that these lamps are the foundation of a system that will supervise them.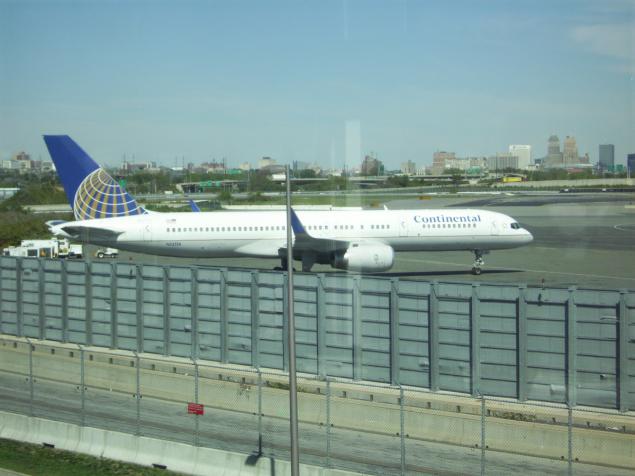 Throughout the terminal uses an array of sensors and eight video cameras, and lights are part of a new wireless network, which collects and transmits data to the software, which can recognize the long queues, license plates and even determine suspicious activity, sending warnings to the appropriate personnel.
The project is still in its early stages, but the leaders of the Port Control of New York and New Jersey, who works at the airport, are already talking about expanding the project to other terminals and buildings.
The system promises to improve safety management, as well as energy, movement and flow of people. But on the other hand, according to privacy advocates, increases the threat of the use of this technology because of the risk of invasion of privacy, since the abuse of this information. Fred H. Cate, director of the Center for Applied Cybersecurity Research at Indiana University, described the potential for abuse in one word - "scary." He is not worried because of the technology itself, the cause of his anxiety - the process of its use. According to him it is very important to select the data that does actually be useful and how to properly manage this process.
At Newark Airport, the Port Control is the owner of the data it collects and it will support them. Currently, no other institutions do not have access to them, and law enforcement can only get it through the courts or written request.
The fact that the system is seen as a way to help governments and businesses to save energy, automatically turn on and turn off the light, given the expansion of markets lighting, sensors and software that can intercept and analyze vast amounts of data about the habits of ordinary citizens.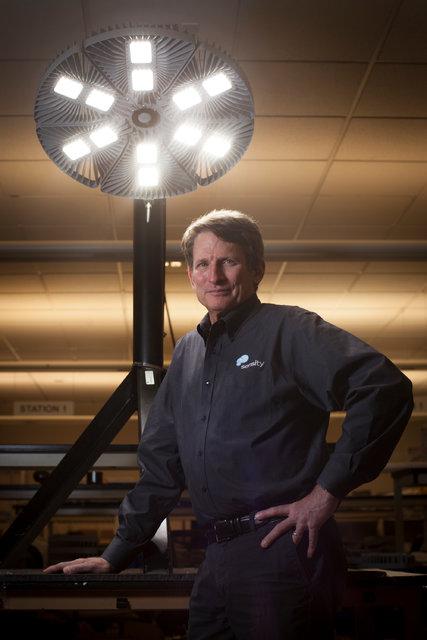 Lamps equipped with special chips and are connected to sensors, cameras and among themselves over the wireless network. Data can be collected and analyzed for a wide range of applications. Systems such as the Port Control Security System, developed by a company called Sensity Systems, may soon be more widely available. According to a recent agreement, Amerlux, a leading manufacturer of lighting products, will begin to use the technology in its LED lamps.
"We are opening a whole new area lighting applications and services," said Chuck Campagna, CEO Amerlux, «including video-based security and public order, parking management, preventive maintenance and more».
Other companies, including giants such as Cisco Systems and Philips, are racing this technology to capture a share of this market. Las Vegas is testing the lighting system on the streets, which can transmit sound, and plans to use it mainly for lighting control and the inclusion of music or the issuance of a security alert in a pedestrian zone.
In Copenhagen, found 20,000 streetlights within the system, which ultimately can control the movement, control the level of carbon dioxide and to determine when filled garbage cans. Other government agencies and enterprises have begun to replace thousands of lighting fixtures to LED, mainly to reduce their costs.
The trend is expected to accelerate soon as the lights are getting cheaper and cheaper and more sophisticated. Navigant Consulting (Navigant Consulting), a firm based in Chicago, believes that the interests of the city to them is expressed in more than $ 100 billion spending on technology in the next 10 years.
"More and more decisions are made in favor of the network lighting control not only for energy benefits, but also for a range of non-energy needs," said Jesse Foote, the lighting industry analyst company Navigant.
Technology Sensity, for example, allow lights and sensors to pinpoint shot, to feel an earthquake or a dangerous gas, or find a man who will stop at various car parks.
"We see outdoor lighting as an ideal infrastructure to create a brand new network" - said Hugh Martin, CEO Sensity.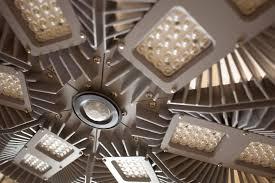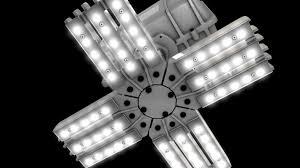 But privacy advocates are concerned that this network can be used to collect personal information about people and the planet. There are people in the commercial space that want to collect everything to keep all the information around at all and are willing to pay for it. "I'm not saying that I know the exact balance point of this technology, but technology has great value, and I think that we do it right, working with this information," said Hugh Martin. His company has a board that includes Heather Sich, a former advisor to President Obama on energy issues, energy and climate change, and a former member of the House of Representatives - Richard A. Gephardt, to help figure out the consequences of technology. "I just think we need to be very thoughtful reasoning about the positive and negative aspects of this technology," said Hugh Martin.
In general, the potential for "advanced" light is almost limitless. "Nobody wanted a smartphone 20 years ago, because they did not know that they can have it," said Fred Maxik, founder and chief technology officer of Lighting Science Group, which produces light-emitting diodes. "And I think the same thing with lighting today: no one knows what the lighting will be able to."
Source:
habrahabr.ru/company/telebreeze/blog/213355/