Outstanding Photographer of the time - Dmitri Ivanovich Ermakov made stunning photos of the glorious city of Tbilisi.
This project will make a trip back 100 years and admire the beauty of Georgia.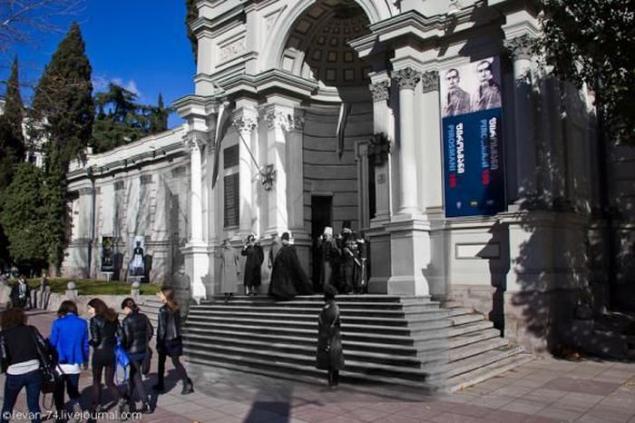 Caravanserai first guild merchant Tamamsheva on Erivan ploschadi.Zdanie demolished in 1930.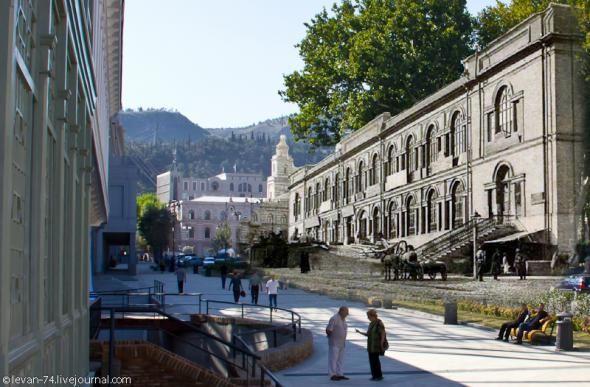 Seminariya.V Orthodox Theological Seminary from 1899 to motivation "for failing to appear for examinations for an unknown reason" was excluded certain Joseph Dzhugashvili.Seychas Art Museum of Georgia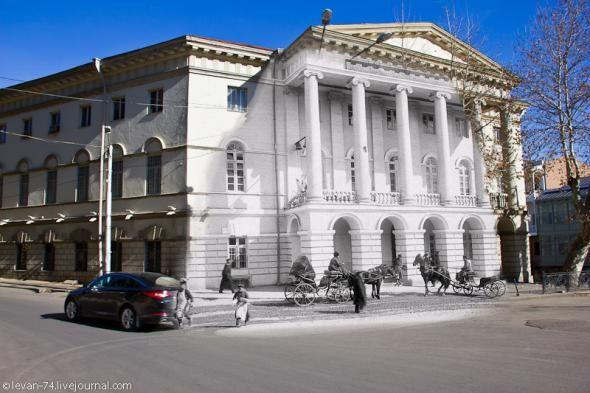 The State Duma, now Tbilisi City Hall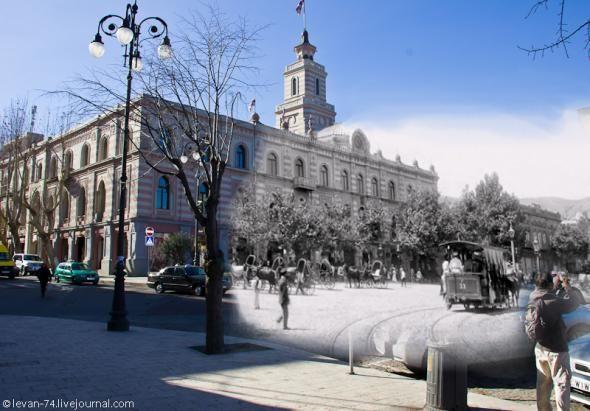 Hotel "Caucasus" and the headquarters of the Caucasus troops (the building with the arch)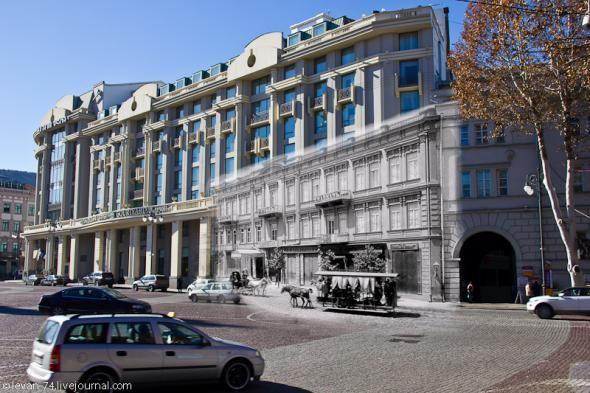 Palace of the governor of the Caucasus and the Cathedral.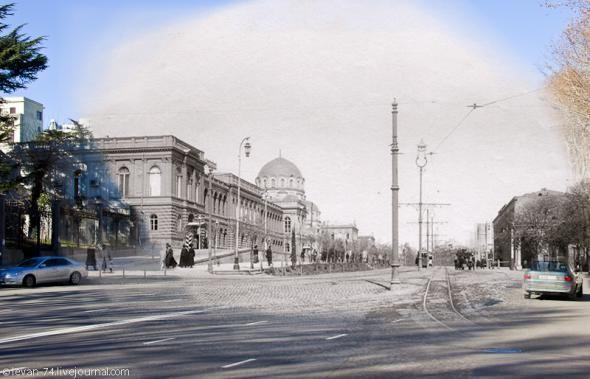 Alexander Nevsky Military Cathedral (demolished in the 30s on the orders of Beria) and Noble College (1st Classical Gymnasium)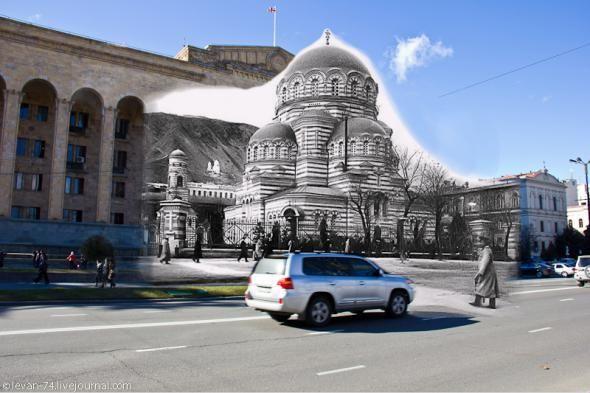 Temple of Glory Russian military historical muzeya.Postroen in 1888 godu.V our time here Georgian Art Gallery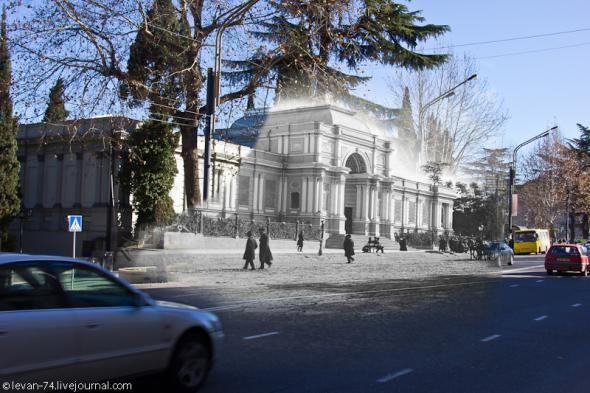 Tsar Nicholas II-nd out of the temple of fame during his visit to the Caucasus in 1914, the year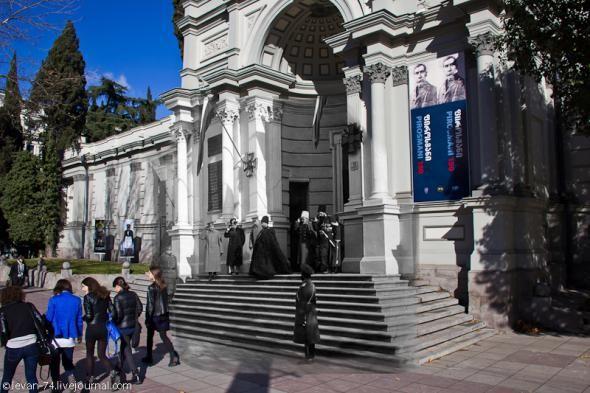 Tiflis artistic community building, rebuilt with the money the famous philanthropist Isaiah Pitoeva in 1901 godu.Nyne Academic Drama Theater named after Shota Rustaveli.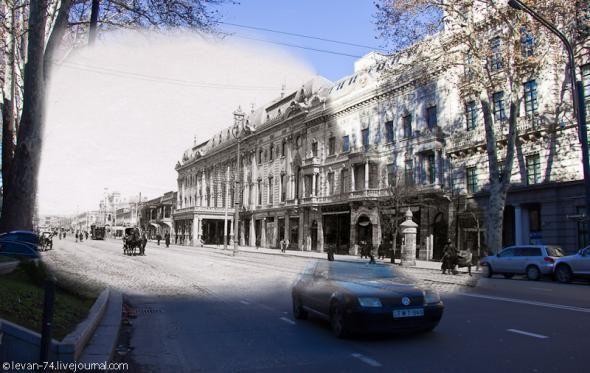 House Lagidze - Golovin avenue and street corner Kruzenshtern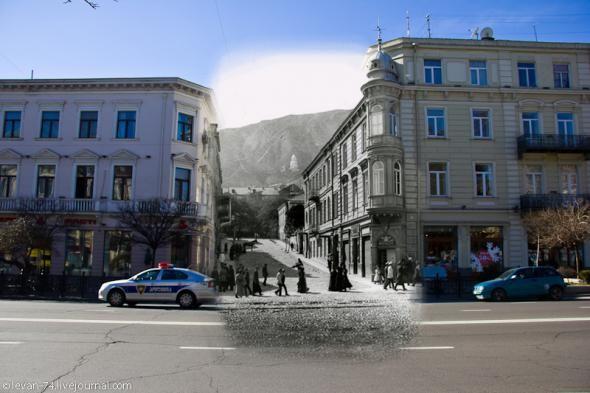 Now the building of state-owned theater Opera and Ballet Paliashvili.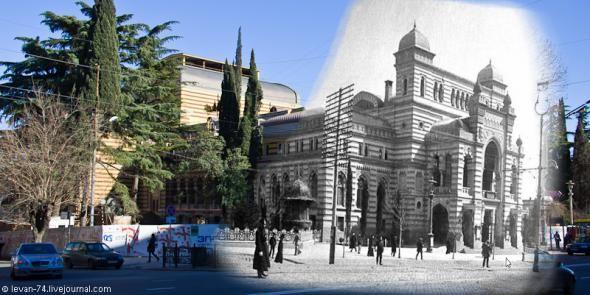 Cadet Corps opened December 30, 1909.
Feodoseevskaya church on the corner Golovinskiy pospekta and Griboyedov streets.
The house is the first guild merchant, geologist Alexander Melik-Azaryantsa built it in memory of the untimely deceased daughter.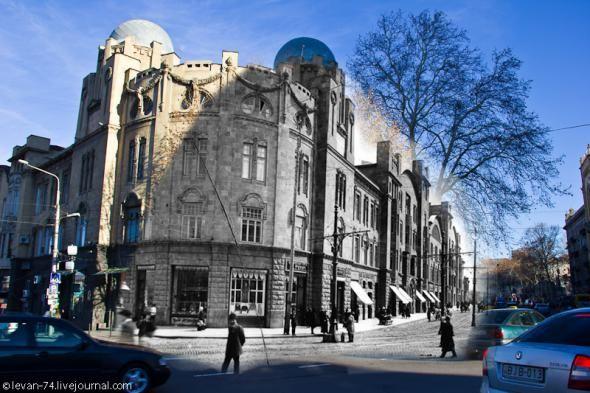 Source: giviivanich.wordpress.com