An engineer from Australia, Mark F. tell his story about flying to Pyongyang by plane notorious airline ...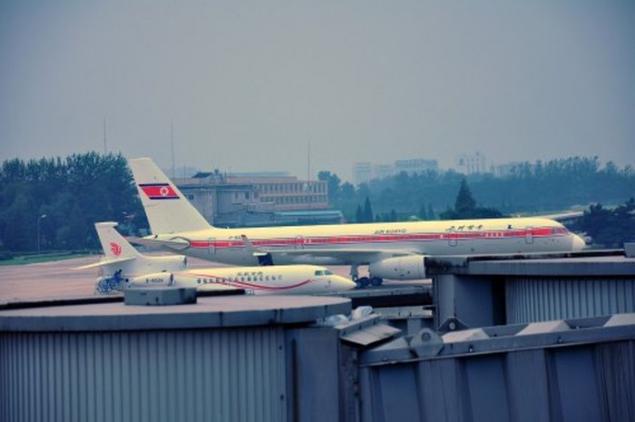 Not many people in the West can boast that they have visited North Korea, and especially benefited the local airline. The airline Air Koryo is the only airline in the world, which has a world ranking equal to one star. The highest possible rating - a 5 stars. Why? Many customers find this airline flight on Air Koryo planes most bizarre and frightening experiences in his life. People often describe the peace, but few English speaking staff, complimentary newspapers, which contain one propaganda and music, which was approved by the government of North Korea. Also, people describe a food that everyone seems to be inedible. However, the airline has never, NEVER ask to note, there were no security problems and it works quite well. Although Air Koryo aircraft banned from flying in the Eurozone and the US, but it operates regular international flights to Moscow, Vladivostok, Kuala Lumpur, Singapore and even Kuwait. And for tourists who decided to go to North Korea to see the country with their own eyes, Air Koryo is one of the few airlines that provides international flights directly to Pyongyang. Aircraft of the company produced more in the USSR in 1960-1970's, but is said to press releases, the airline has purchased several new aircraft An-148.
It is Air Koryo IL-62, P-885, which was produced in the 1960s.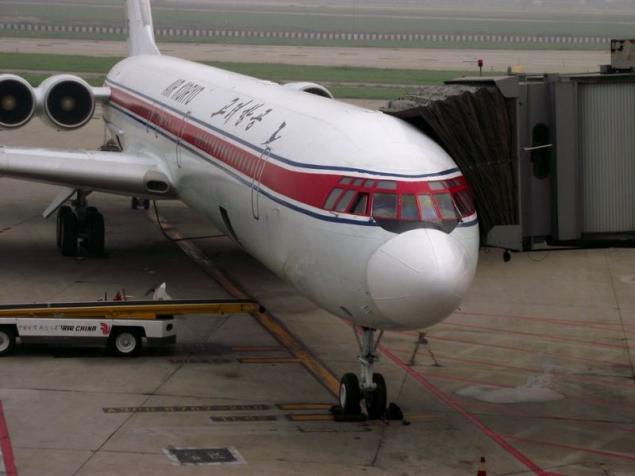 At Air Koryo also flies two Russian-Ukrainian An-148 aircraft.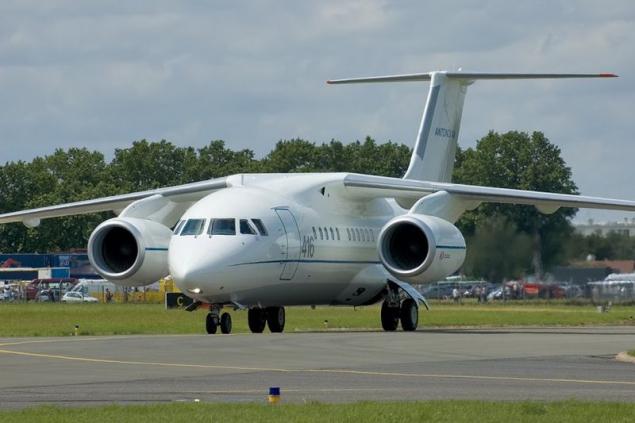 Safety instructions in English and Korean.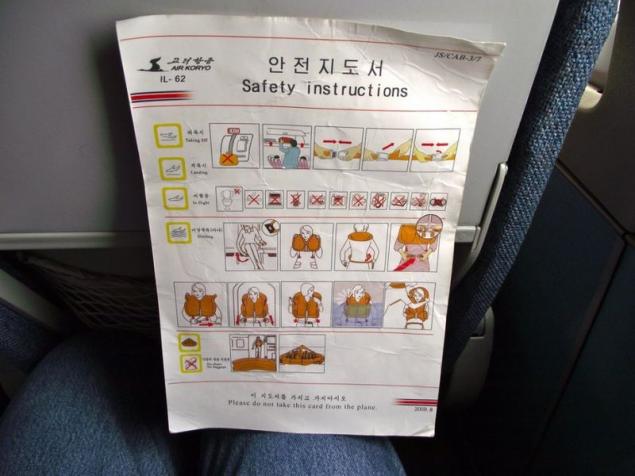 People describe the Company almost unanimously say that the flight attendants are friendly and attentive, but superficial knowledge of English.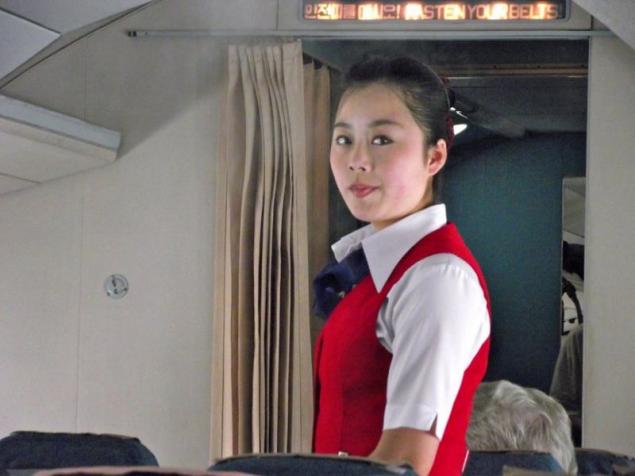 Advocacy newspaper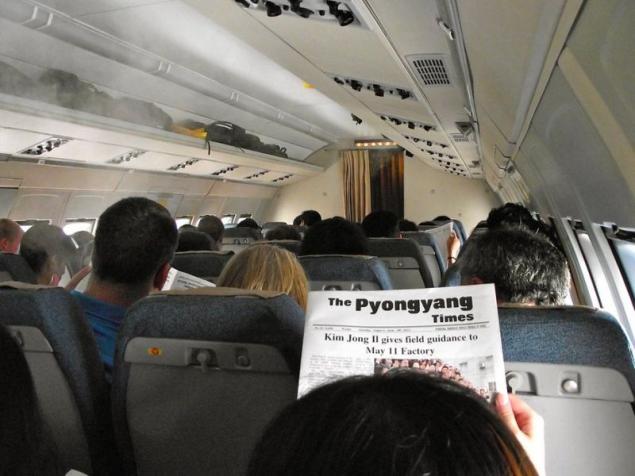 Inside play marches and folk songs, which is very annoying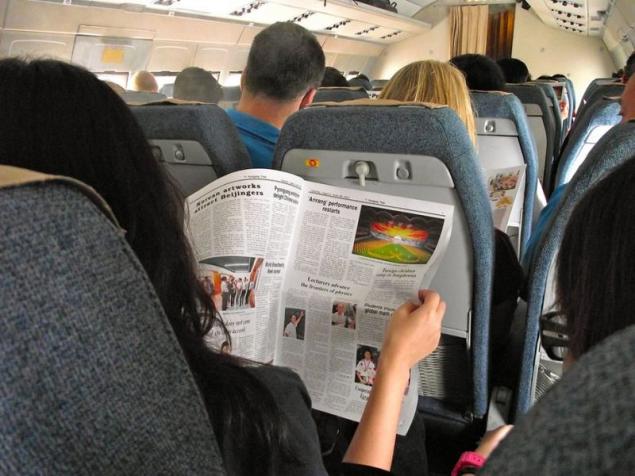 Old tube sign warns that it is necessary to fasten the belt
Krutilki conditioner works and looks quite passable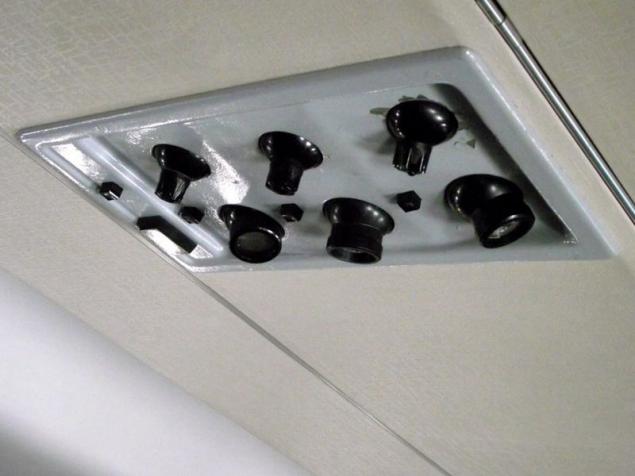 The mist in the air due to the air conditioning working ... unusual ...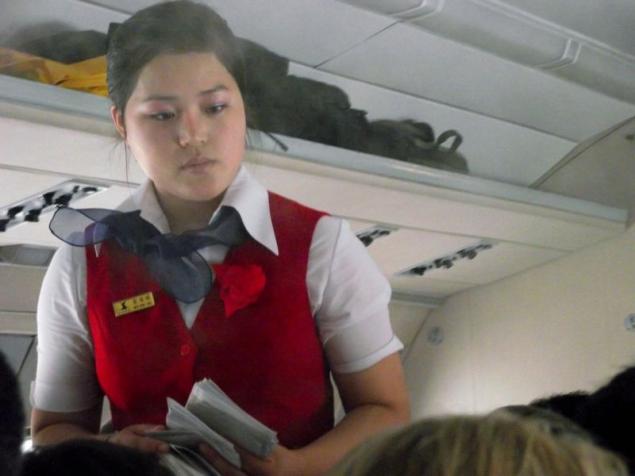 To passengers from falling drops of condensed, flight attendants periodically wipe interior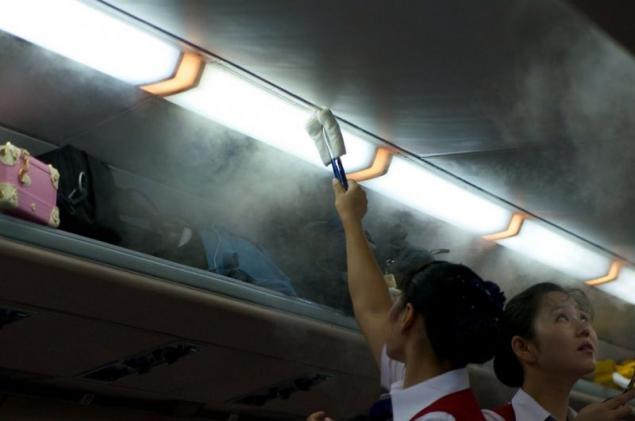 Some even have a personal folding screen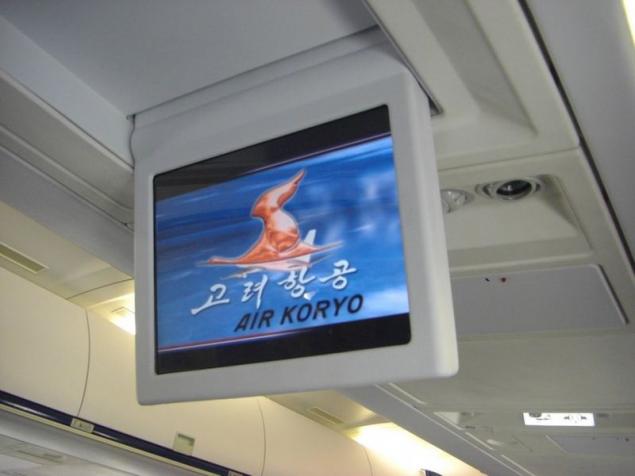 Food slightly underestimated. Nothing unusual. Downtime and understandable food.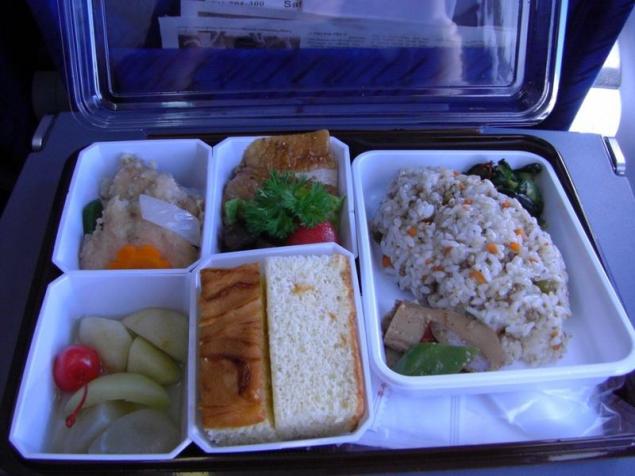 By the way, serving for one very weighty, and not all of it can overpower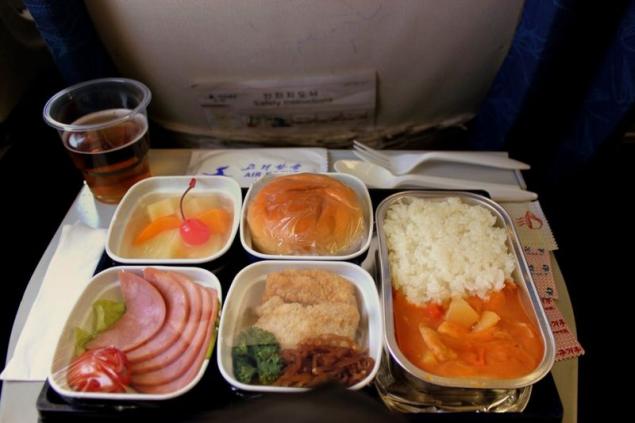 The latest incident with the plane Air Koryo was in 2006, when the plane skidded off the strip. Then no one was hurt. A recent death of passengers was recorded 20 years ago in 1983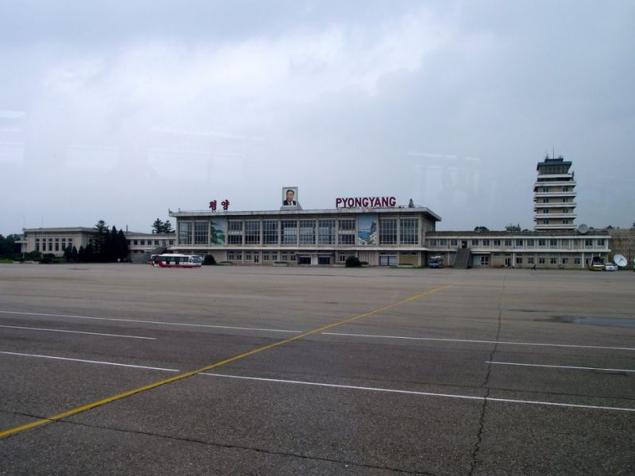 Overall, the airline has mixed reviews, although most of them describes a company with a negative side. For example, a negative review: "I have not been as lucky as last unsubscribe here. I flew to the ancient plane mark "Ilyushin" and I flew to happiness. I would like to fly back on another plane but there was no choice. Many in the cabin was broken. The door to the cockpit was not closed and it was clear all that is happening there. Flight attendants do not understand English. The food was at that level that I expected, but the quality was much lower than in other Asian airlines all on which I have ever flown, and I think it was the cheapest food I have ever tasted "- Martin B. Germany, in December 2012 But the most positive review: "Only soared AN-24 and immediately brought drinks. The choice of two beer or cider. Nowhere is this was not. Flight attendants spoke passable English and were helpful. Regular safety was not, and where there was an emergency exit lay hand luggage. Like a half-empty room, you can sprawl and relax as you please. In principle, nothing obviously wrong, I can not say. "- Phil B., Cambodia, August 2012
Source:
www.businessinsider.com