The project "Black Hole" - a series of photographs taken by renowned photographer Fabian Offner.
By installing a metal frame for an electric drill, he posted a paint of different colors on a drill rod.
When you turn on the machine, paint with incredible speed sprayed around.
In order to catch the moment when the paint forms a characteristic shape of a black hole, Fabian
used a special sensor that sends signals to flash.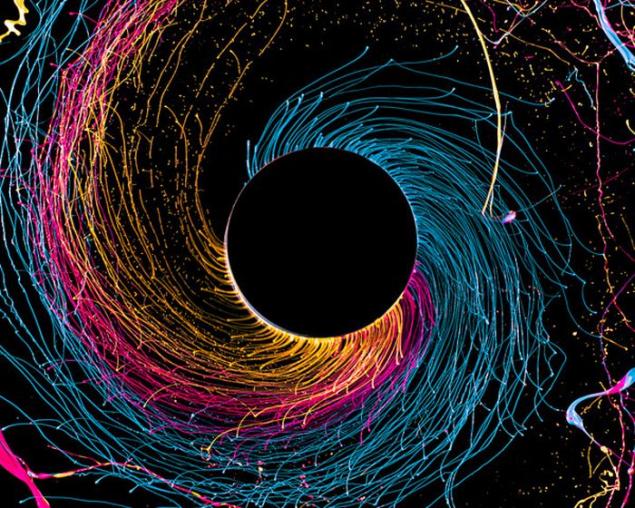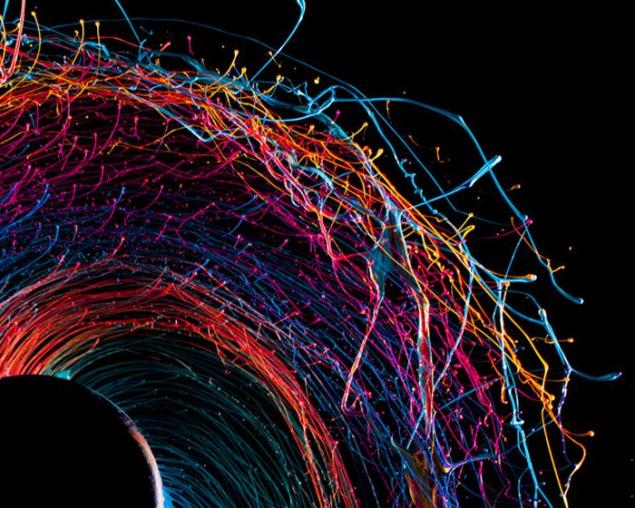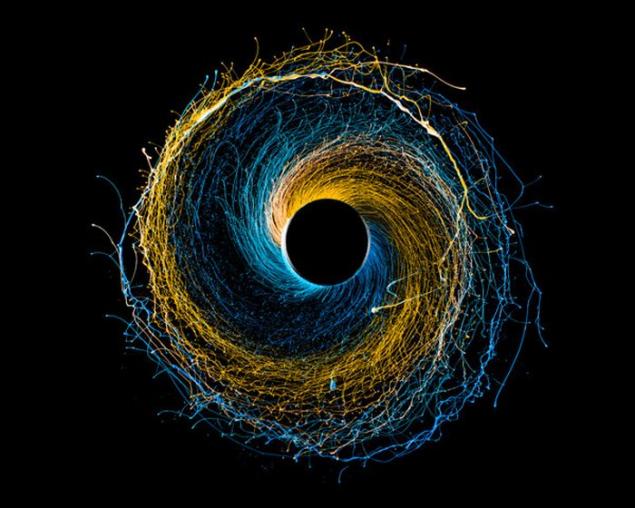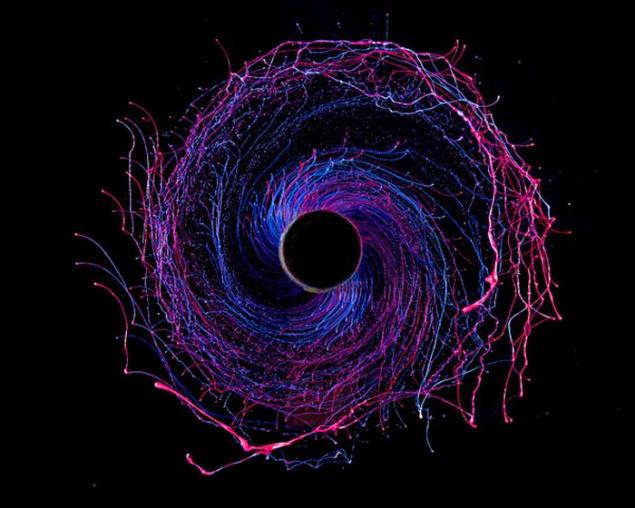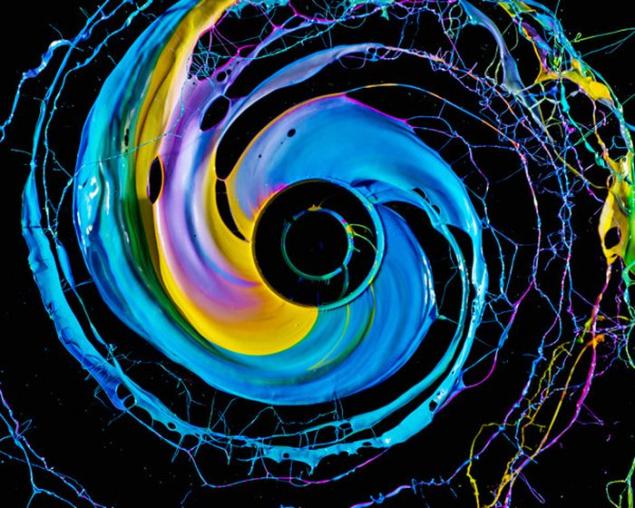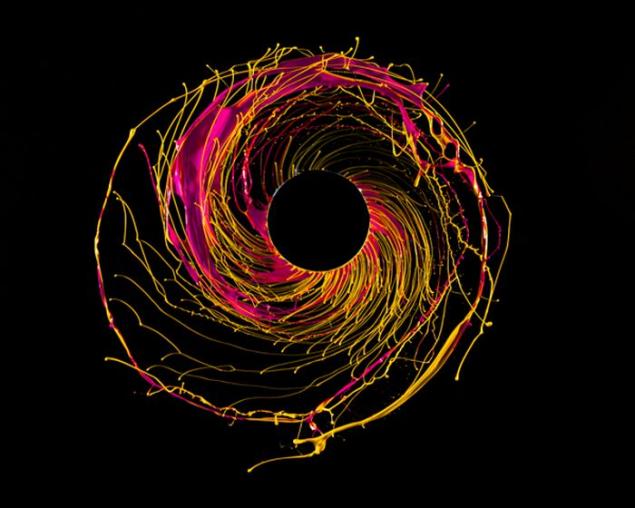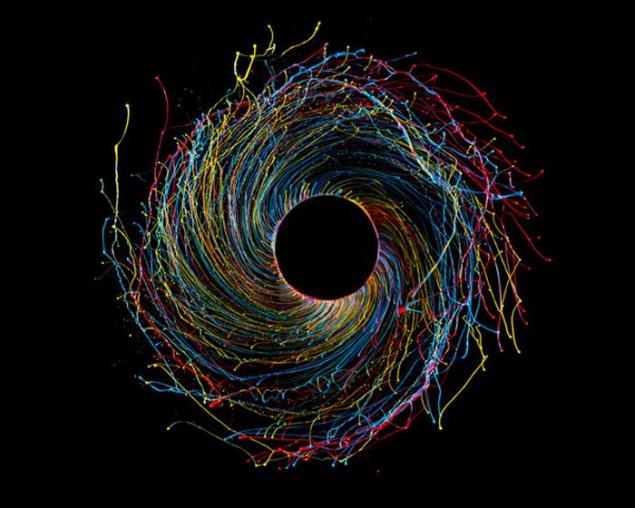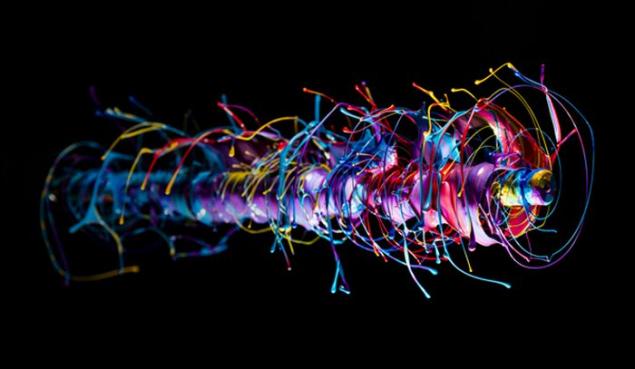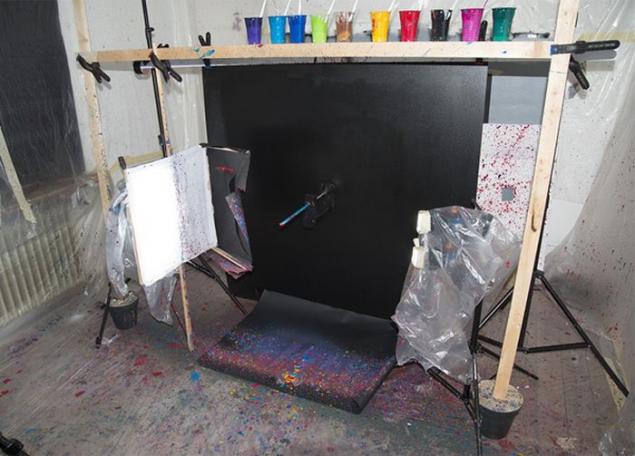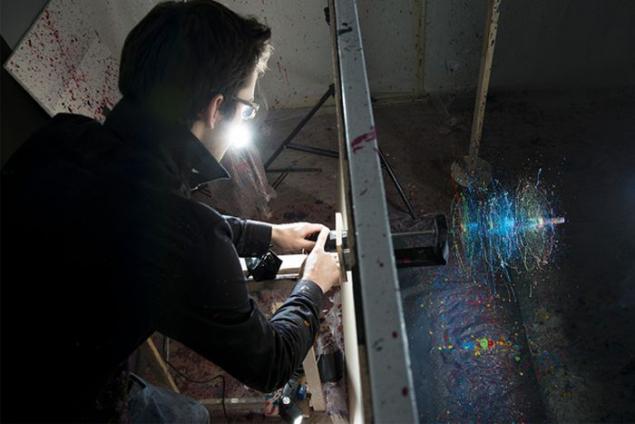 Source: