Olympic Park is undoubtedly one of the main objects of the 2014 Winter Olympics. Here you and sports facilities with various kinds of entertainment and residence of Santa Claus, and of course the sea subtropical vegetation. I suggest you to take a virtual tour and see for themselves that. To be honest, I am struck by the scale. Even some 7 years ago this place was an agricultural field, and now here came guests from around the world. Several states have opened in the Olympic Park its offices, even Pyeongchang, which in 2007 was competing with Sochi, here now invites all to the Olympics in South Korea, which will be held in Pyeongchang in 2018. year.
And Santa Claus opened the doors of its Olympic residence, where of course I looked.
Leading multinational world also opened offices in the Olympic Park, where you can learn the history of the company, its achievements and plans for the future and, of course, relax or entertain.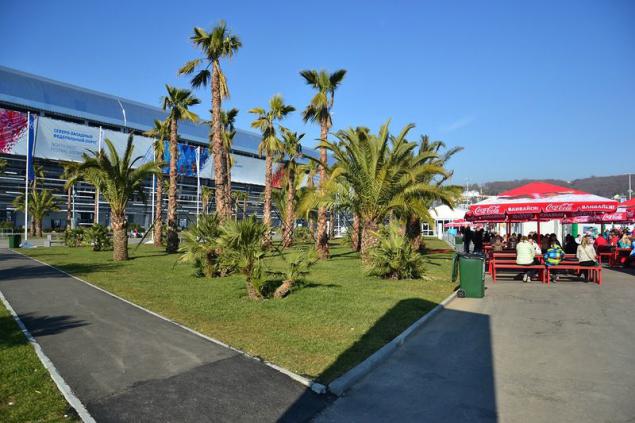 In the Olympic park is full of cafes in the open air.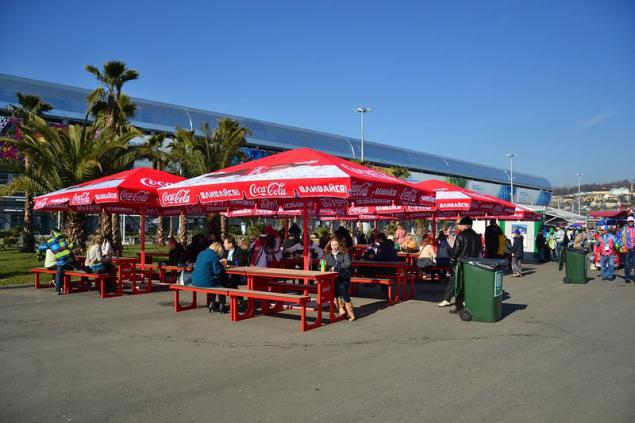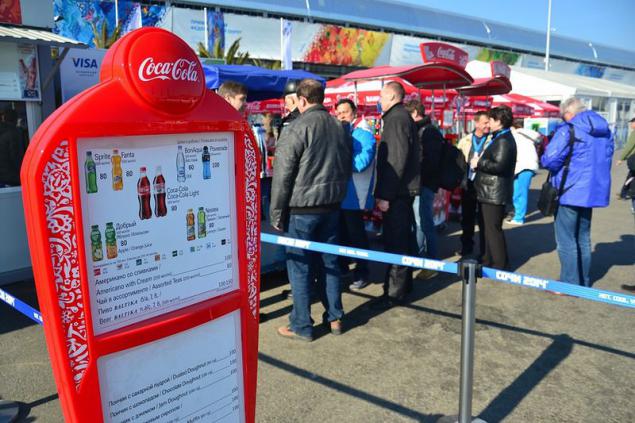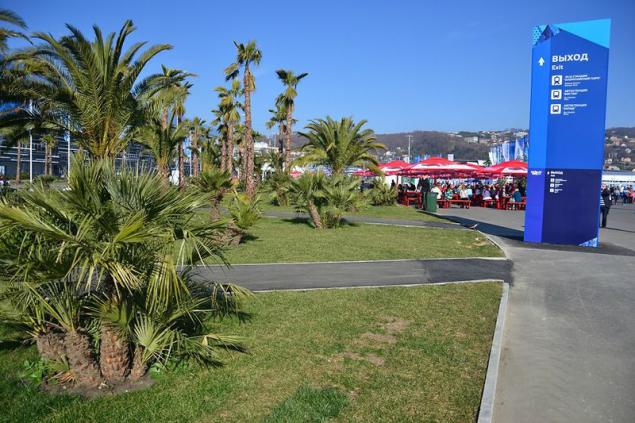 American visitors do not miss the chance to be photographed against the backdrop of palm trees.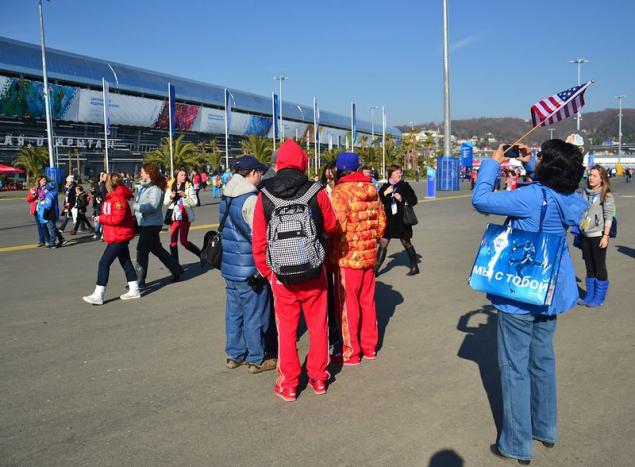 Representation of the automobile company, apparently, presents some new model.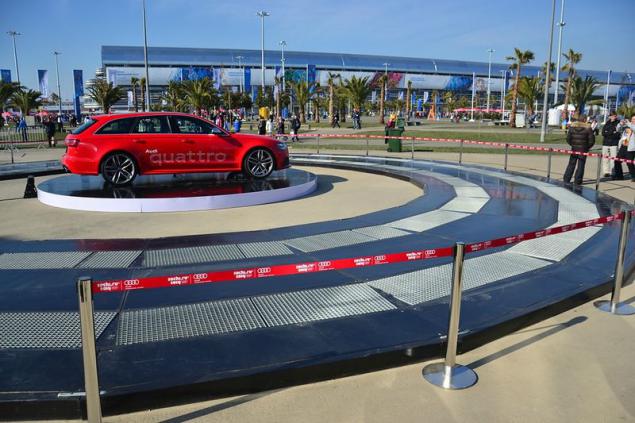 Rosneft saluted their achievements.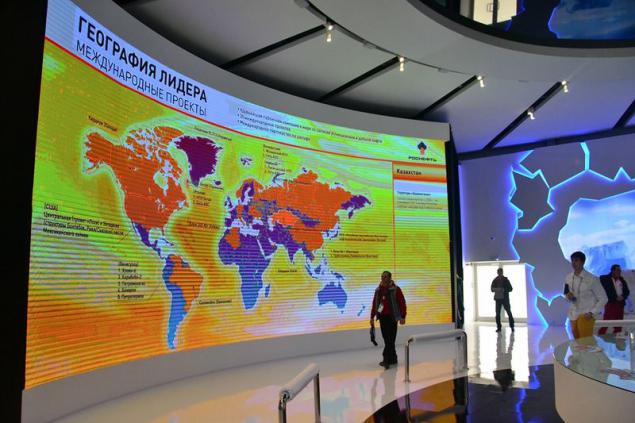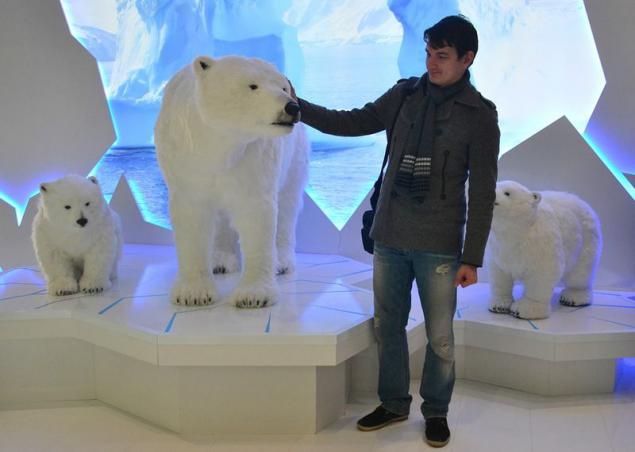 There are even Microsoft.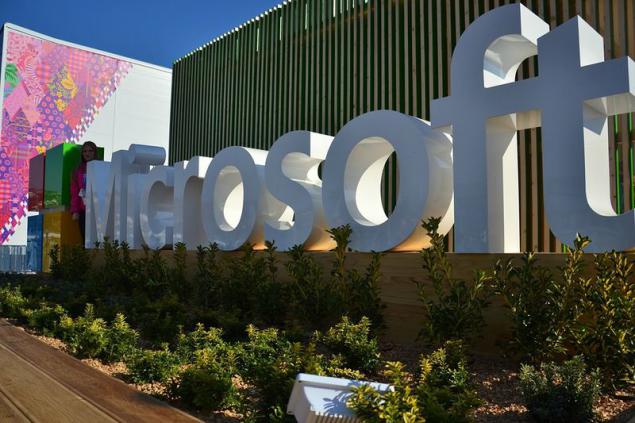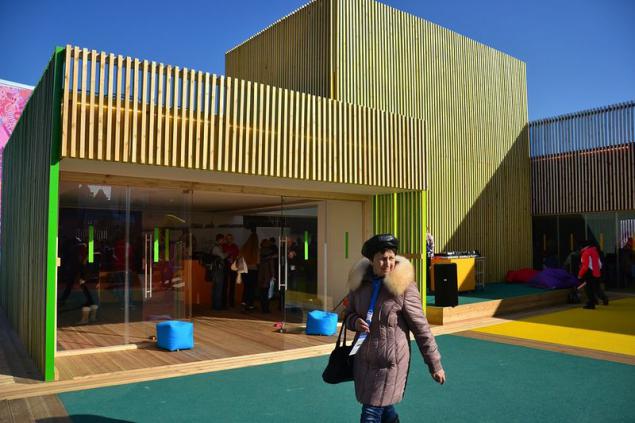 In Microsoft Office children play games.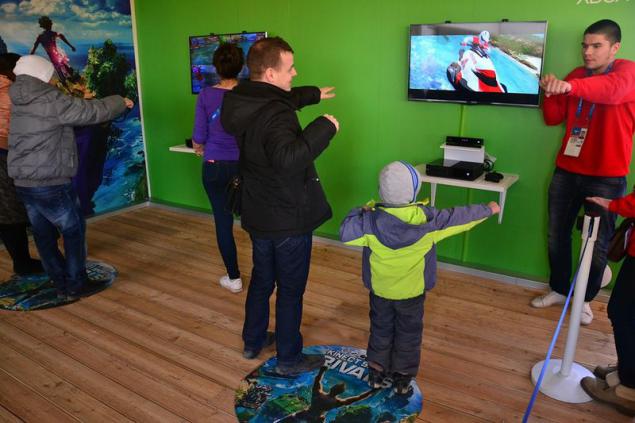 And the adults sit back on the pillows.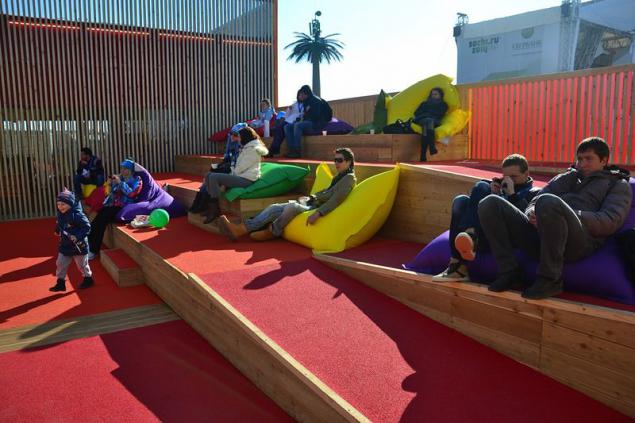 Megafon, which could provide a good online only on the Olympic Park, offers all photographed on the 3-D camera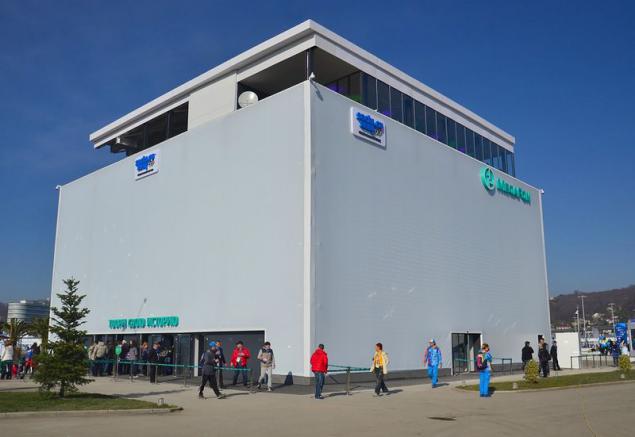 Then this image is broadcast on a huge 3-D screen.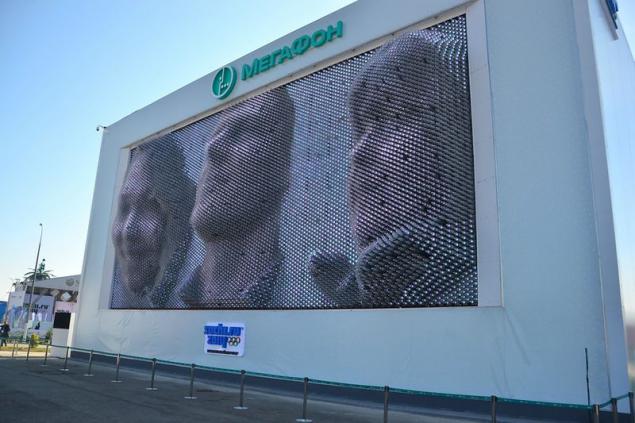 Savings Bank offers to try his hand at ice climbing. As I have written - I could not get, from the outside it seems easier.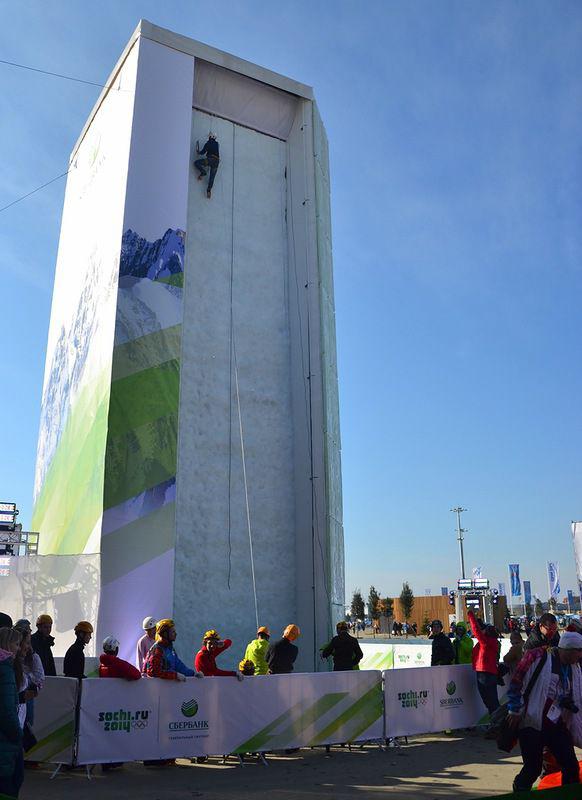 Ledolazat (or ice climbers?) Is permitted and children.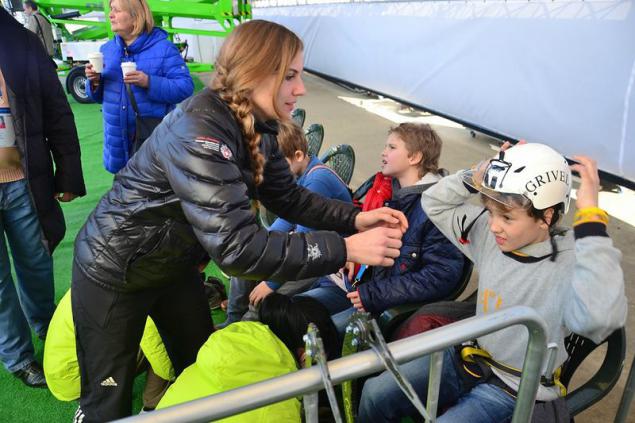 The kid upstairs for a minute commute. Nimble.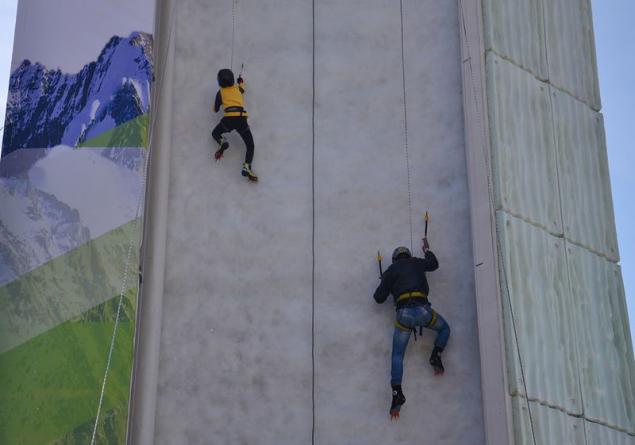 Foreigners from these ethnic costumes baldeyut. Photographed and immediately sent to Twitter.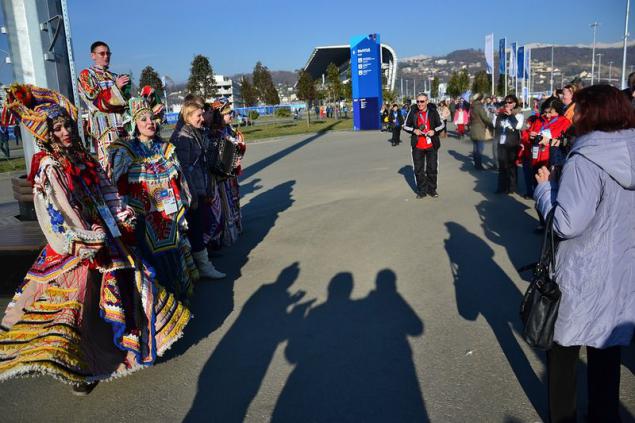 Well, where are we without Kuban wines - the pride of Russia?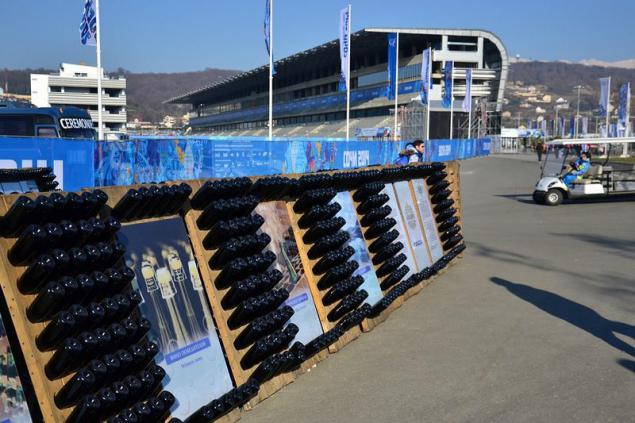 Etnotochka Evenks. Do not even get close - surrounded and removed on the phone.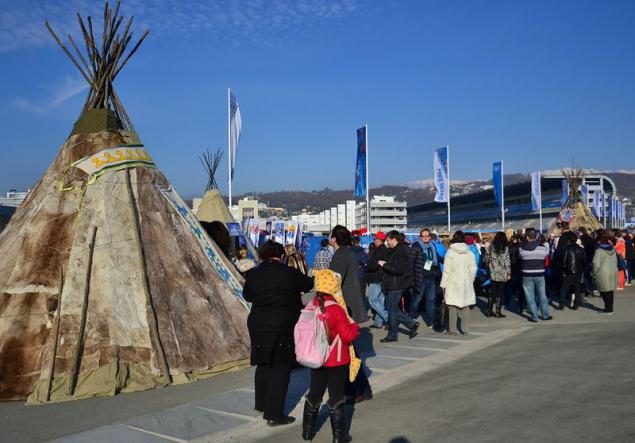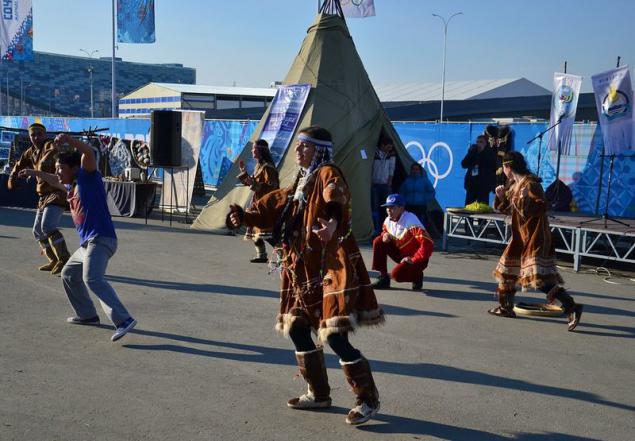 At the residence of Santa Claus - turn. Children rely on gifts, but Santa Claus is adamant. Says, they say, wait for the New Year and see yourself as well.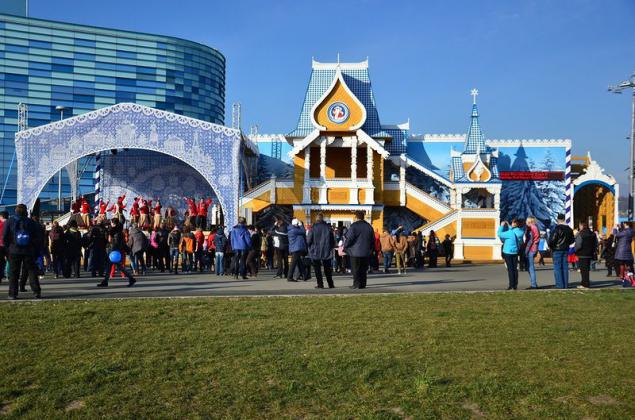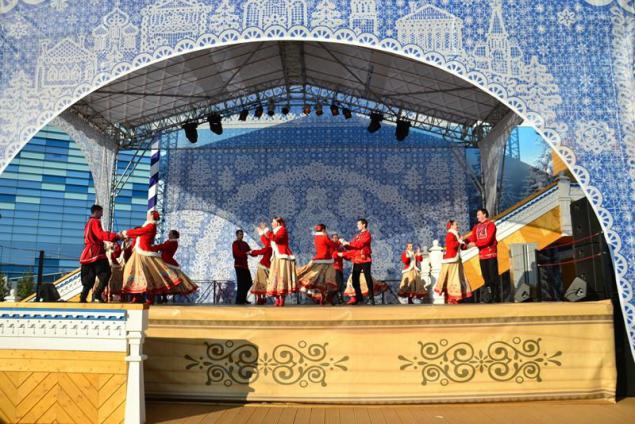 People breaks into a dance of national songs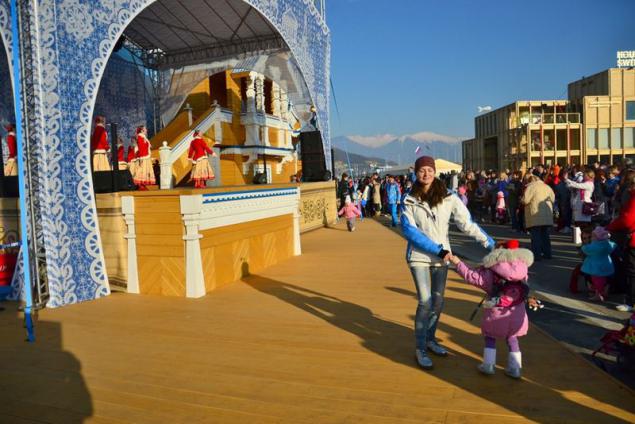 I broke into the residence. Pulled Santa Claus beard, mustache twitched. It seems to be true.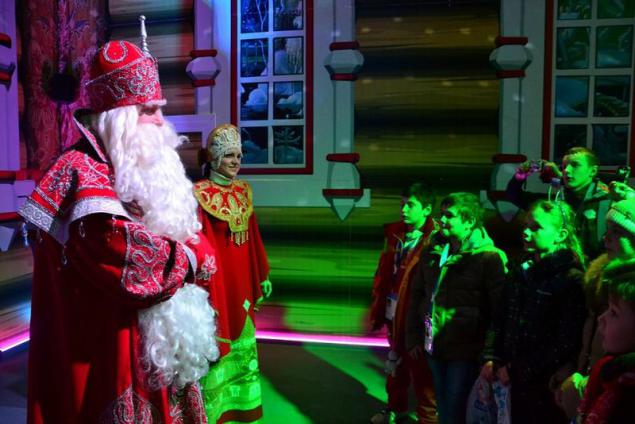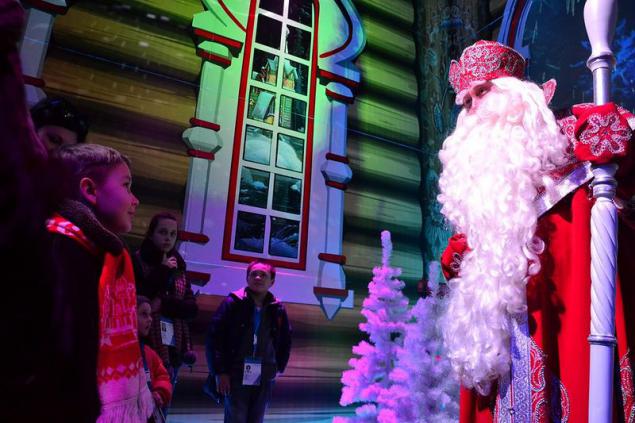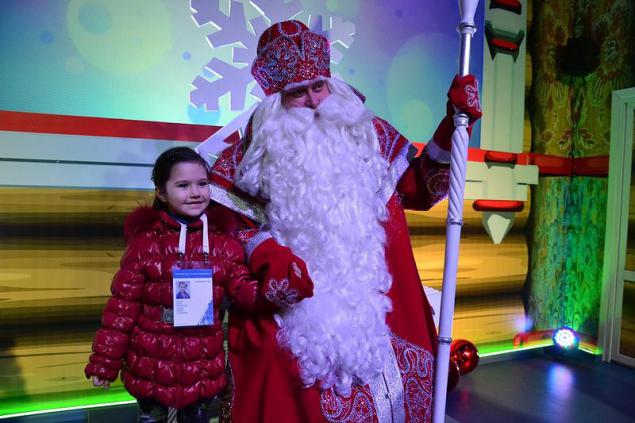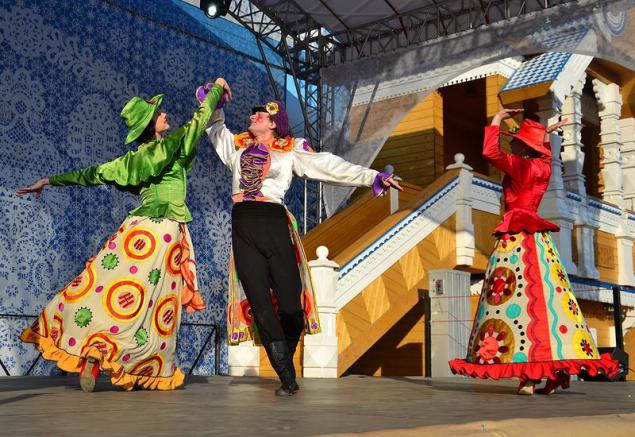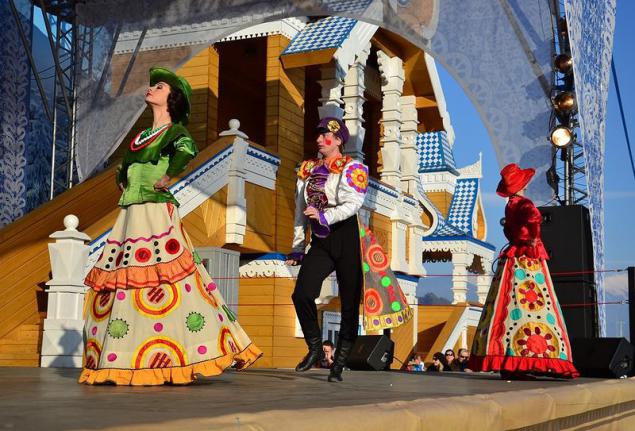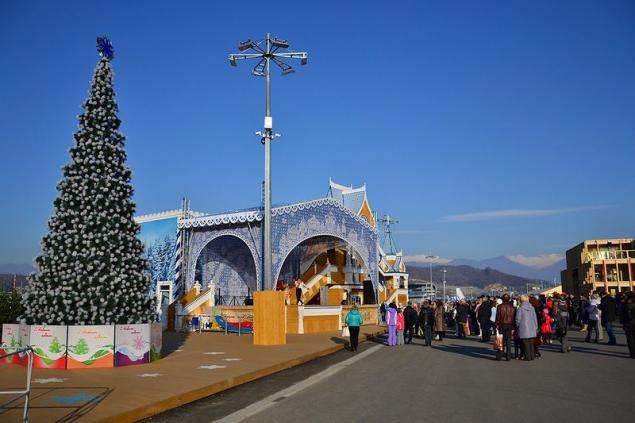 You iceberg, of course, can not be surprised.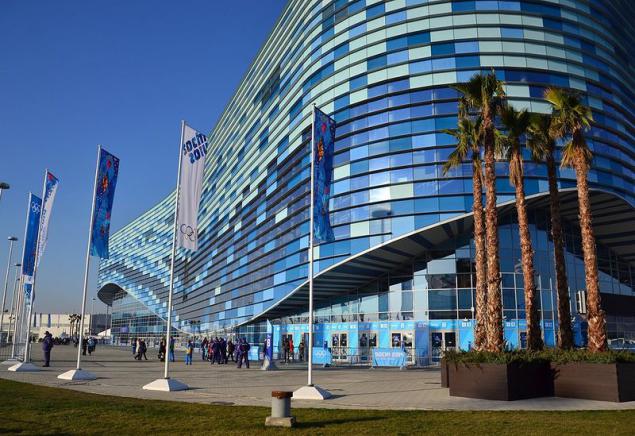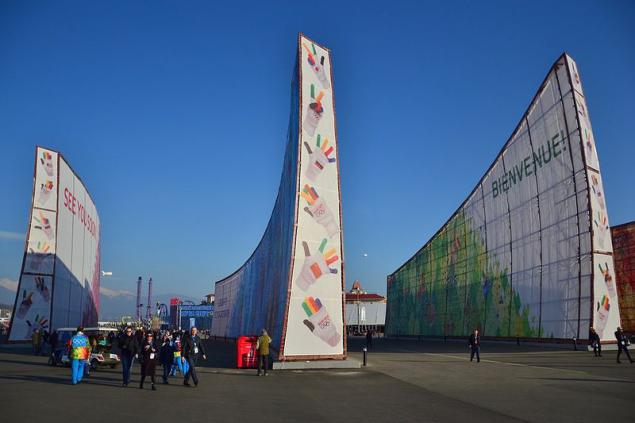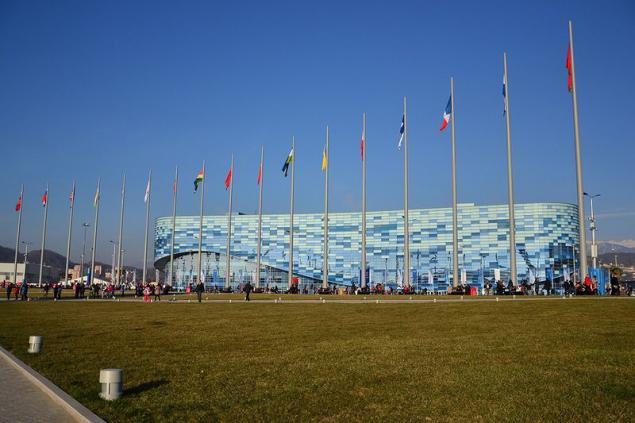 All Torch Torch Torch. So I do it as soon not photographed. Handsome.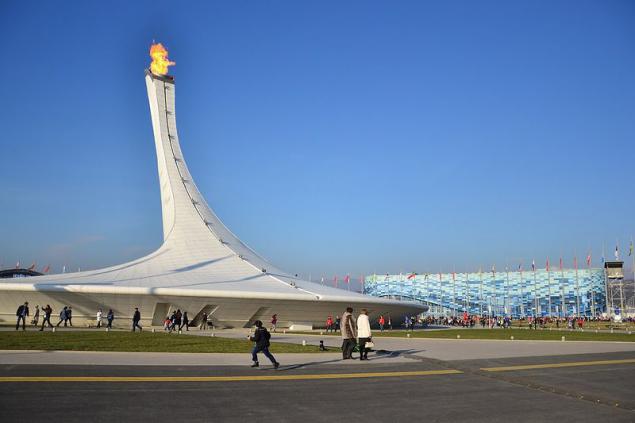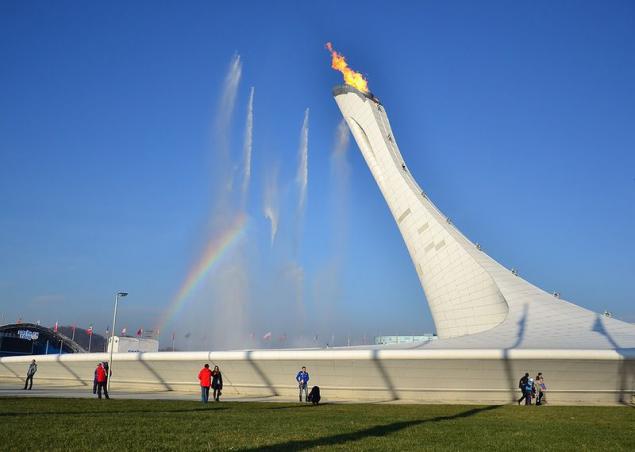 They say, and you're sitting still at home?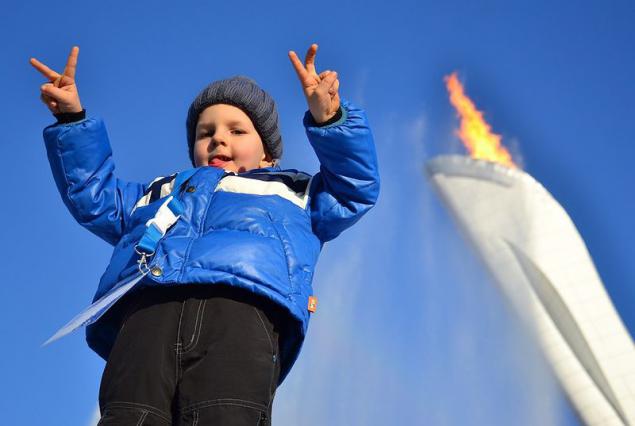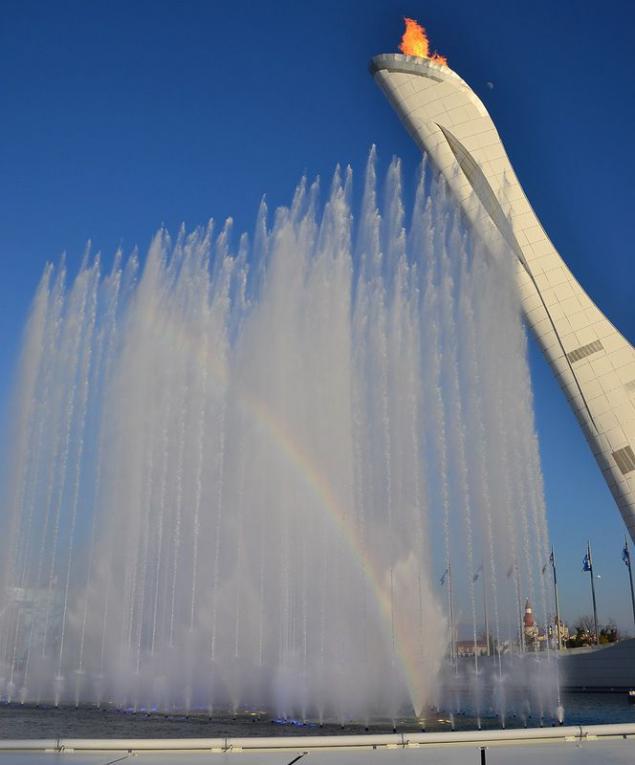 Adler Arena.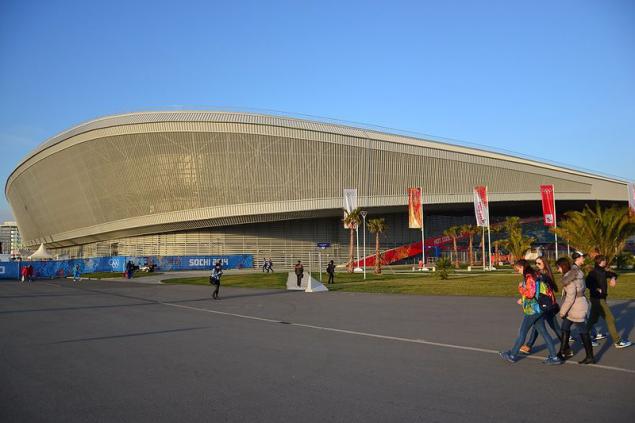 Around the greens.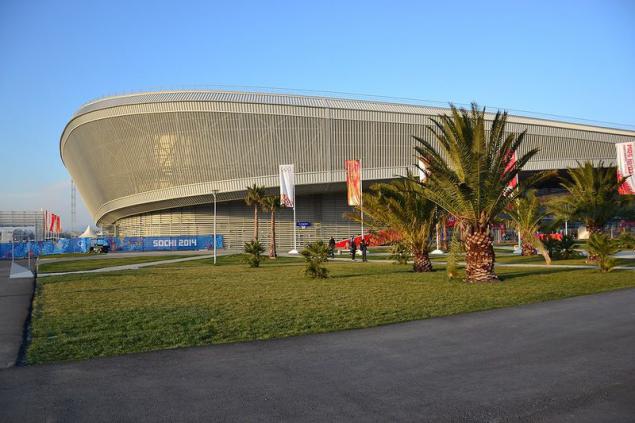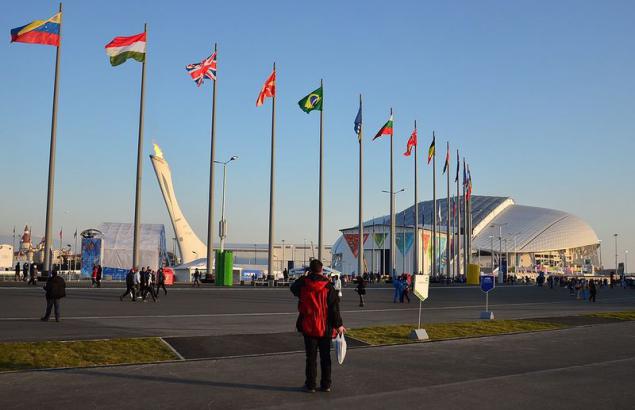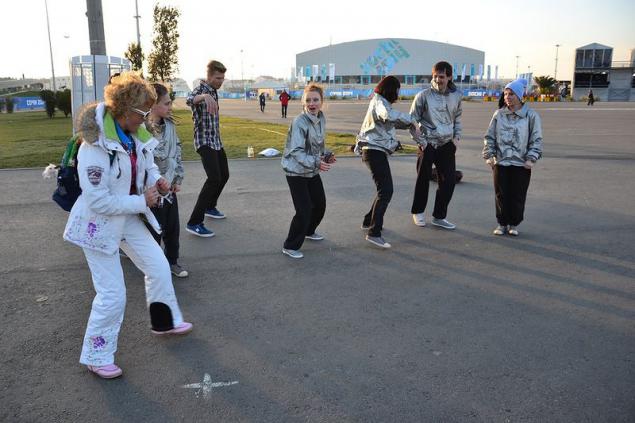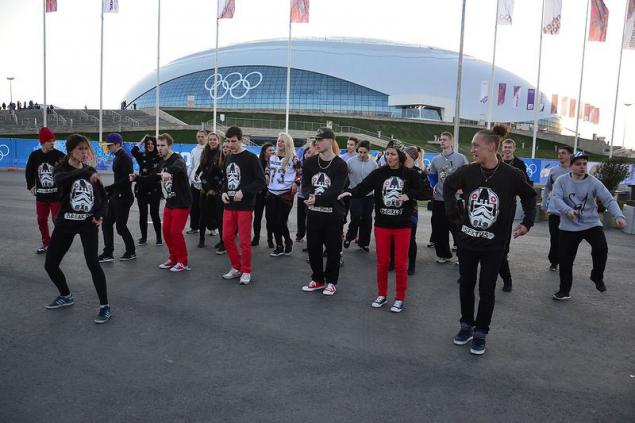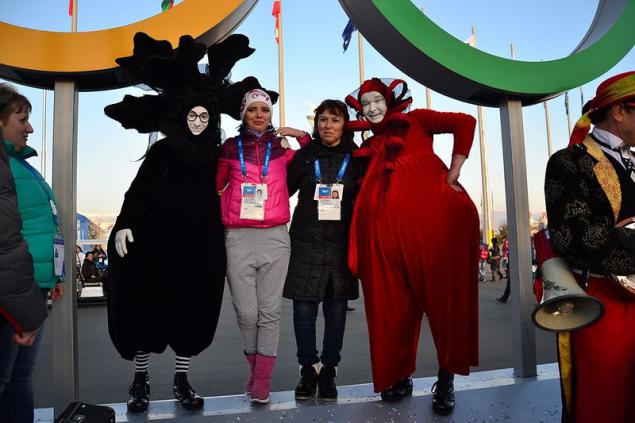 A cafe near the stadium Fischt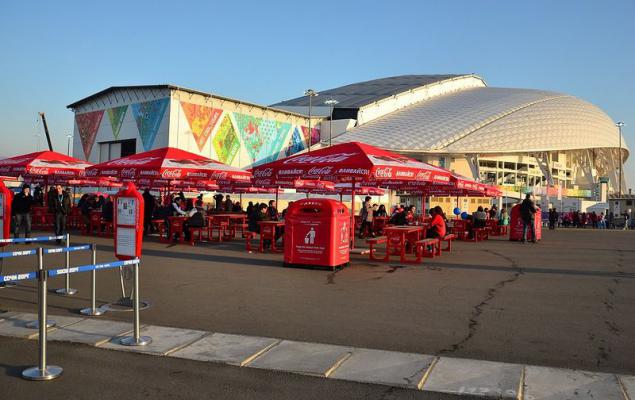 Fans.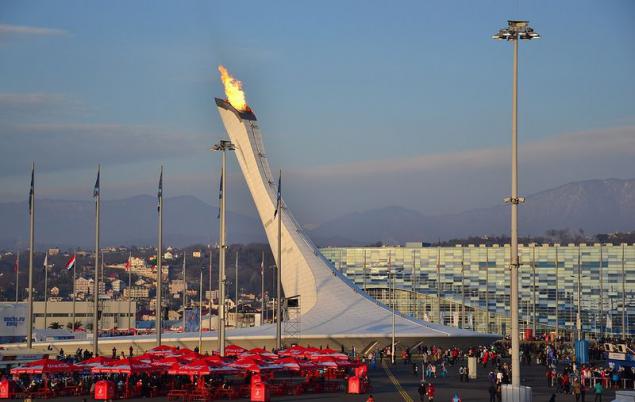 Looked for a second washer. There was some kind of a hockey game.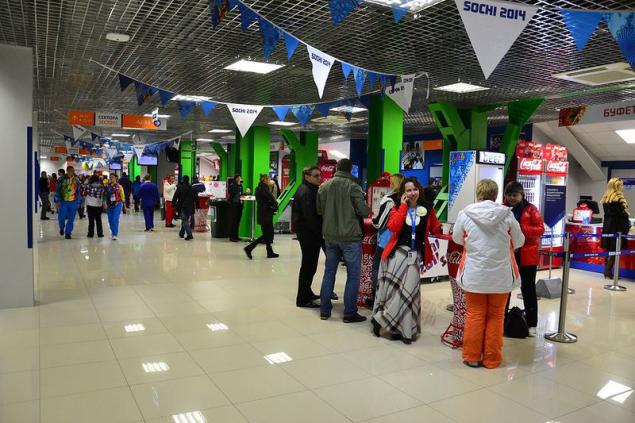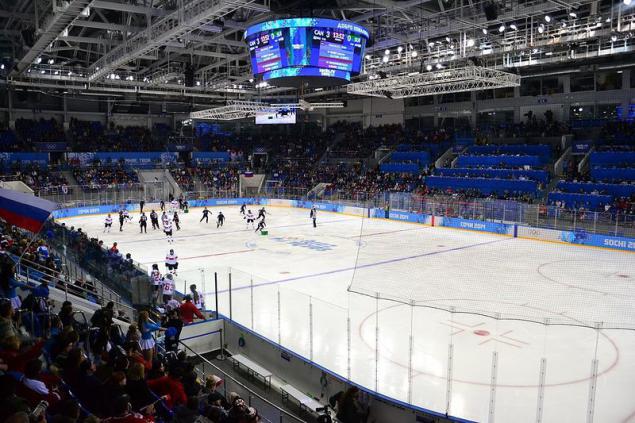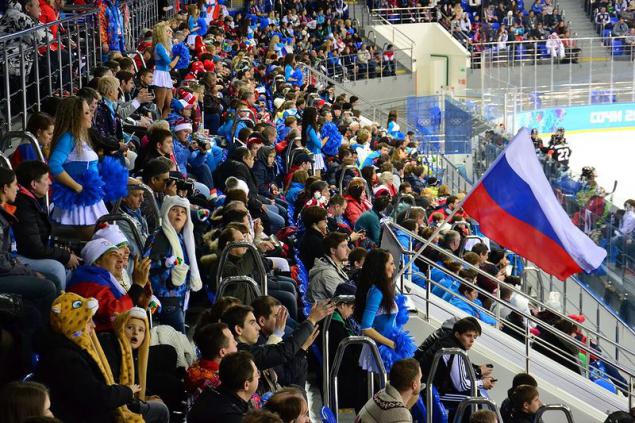 But I was not hockey.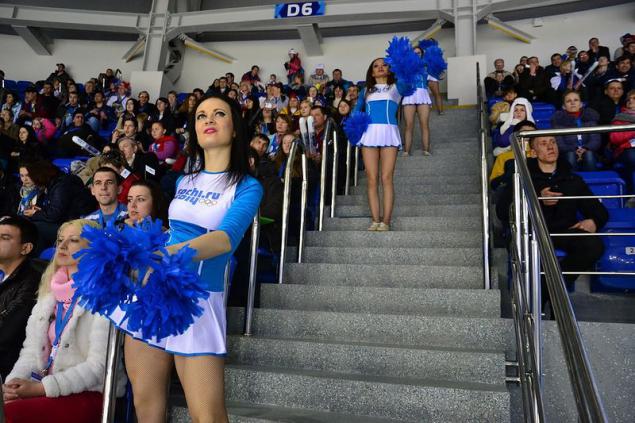 Sunset in the Olympic Park.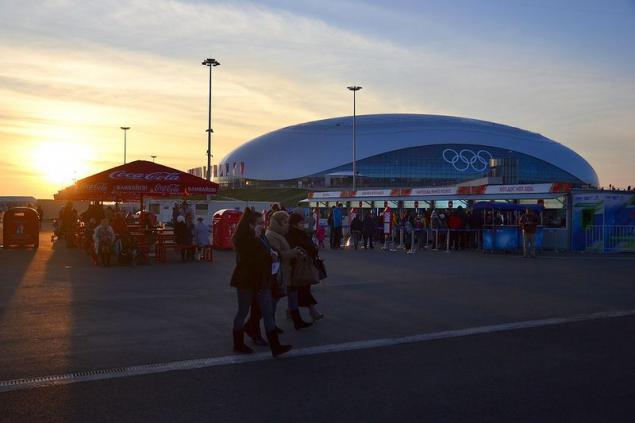 There's even decided to hold a wedding.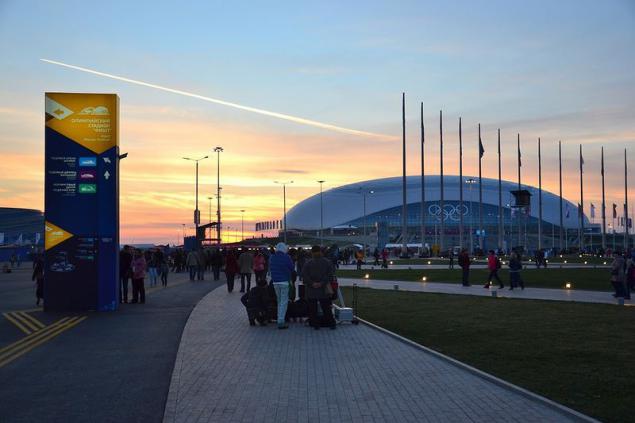 On the contrary let them do some night photos.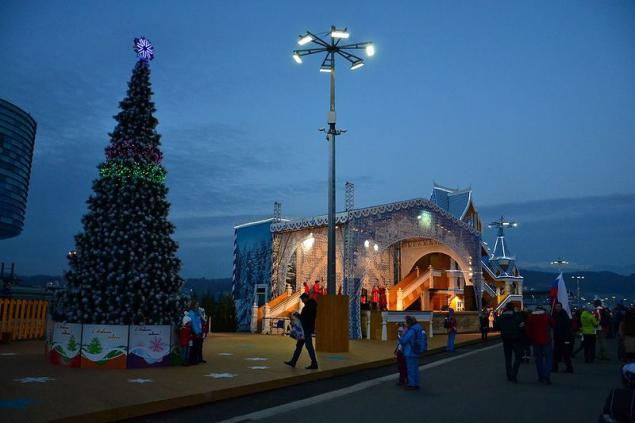 Looked at the reverse Thrust representative PyeongChang.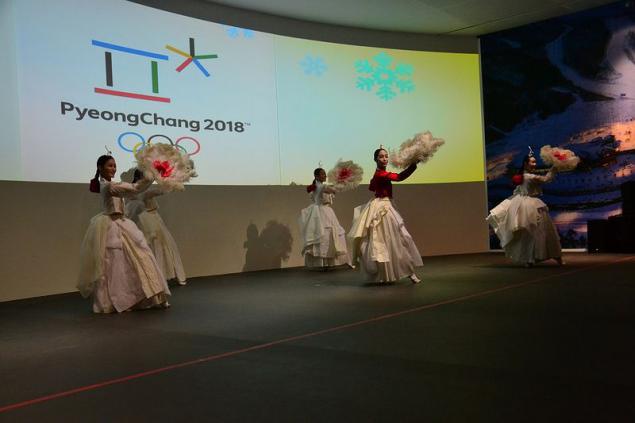 House fans Russia will be open from morning to evening for everyone.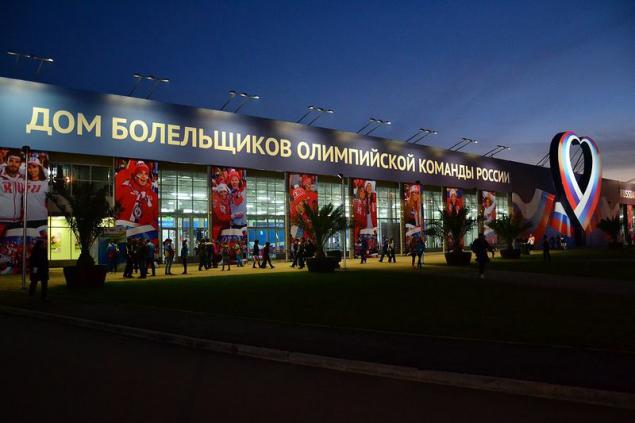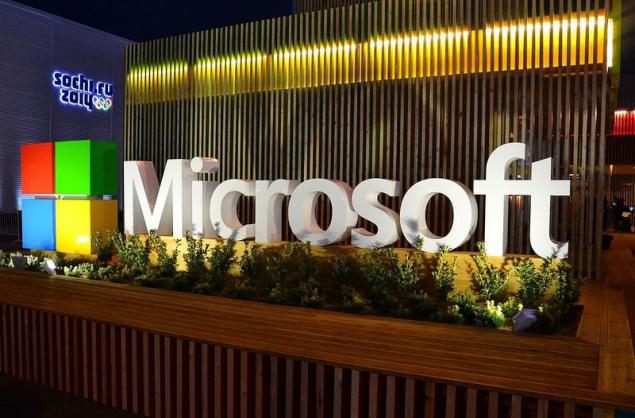 I hope that I have convinced you to visit the Olympic Park during the Games.
Source:
www.blogsochi.ru