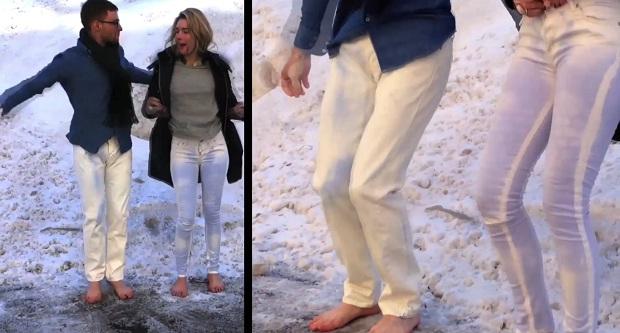 Canadian brand Naked & Famous jeans let that change color when exposed to body temperature.
If you are cold, turn blue jeans once you warms, they become white. The effect is achieved thanks to thermochromic dye fabric, which is composed of molecules that change the tone by changing the temperature.
Jeans have become part of the line Weird Guy and are available in the store Barneys New York for $ 240.