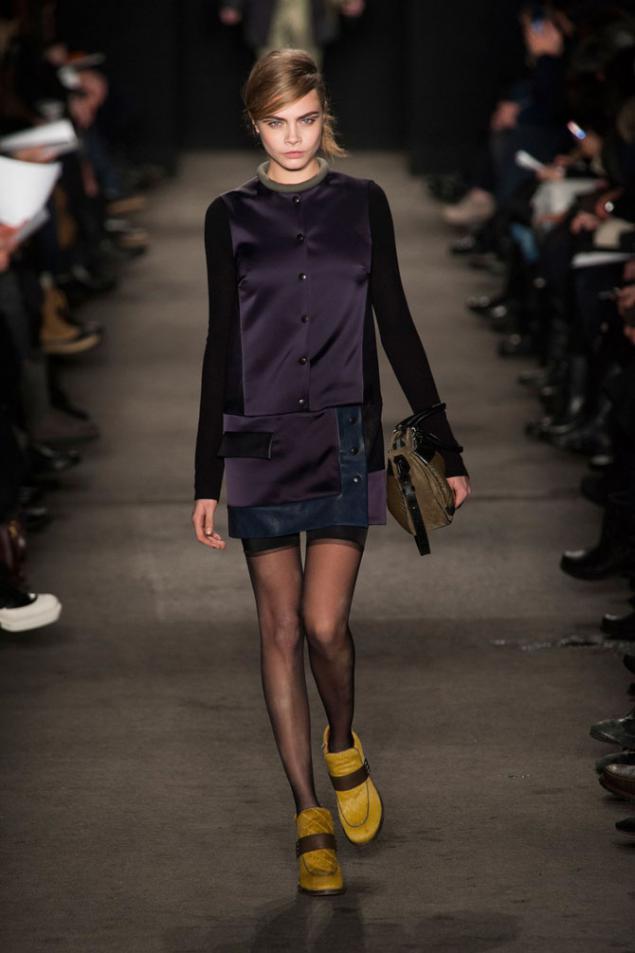 Fashion brand Rag & Bone, without changing myself for well over 10 years, is a collection of very practical clothing for everyday wear. Evening dresses, sequins, lace and feathers, you will not see here. Creation of the British duo David Neville (David Neville) and Marcus Wainwright (Marcus Wainwright) called "antiglamurny glamor", making fun of untwisted samples "podium" culture. In addition, the name of the brand «Rag and bone» comes from the English «rag and bone man», which means "starёvschik." Well, no matter how "tried" designers, but their clothing looks quite respectable, and assure you it is not worth less luxurious creations have long been well-known brands.
This season, David Marcus and offer quilted fabric which is used not only in tailoring, but also the manufacture of footwear. Also duo draws attention not only on practicality tissue, but also on its color. We will see fashion for several seasons "kolorbloking" - a combination of two or three, it would seem incongruous for a simple layman, colors.
On many models on the idea of ​​designers put on black stockings coupled with voluminous sweaters and leather jackets. And the skirt you will notice at all. Intrigued? Let us finally join the people of New York and see the show of fashion "starёvschikov».