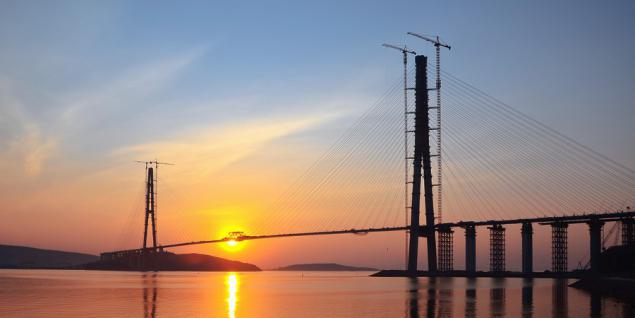 project Google's Street View was launched May 25, 2007 - then it was only five US cities. Gradually began to add other US cities and the world, including Russia. In early February, came a massive update service and it added another 300 cities in Russia. To date, Street View is available in 500 cities across Russia ah.
According to the company, a massive update affected even the most remote corners of our country. To get to some of them, cars Google had to be transported on special platforms on the track basis. Cars were transported by plane, and sometimes even had to use the help of local residents.
"For 2013 23 Google car drove through the Russian 298,000 kilometers and shot a territory with a population of nearly 60% of the population. Street View service now available in more than 500 cities. Significant upgrade touched the eastern part of Russia. We mapped the largest Russian island - Sakhalin Island Russian and connecting it with the famous Russian Vladivostok Bridge, which is the longest cable-stayed bridge in the world. In addition, we have added new images of Lake Baikal ", - informs Google.
In addition to the streets of cities around the world in places Google Street View panorama natural attractions - among them the Swiss Alps, the Amazon and Antarctica. In Street View also published underwater panoramic images of the Great Barrier Reef, the highest mountains - Mount Everest, Kilimanjaro, Elbrus and Aconcagua.
Interesting facts: h5>

November 21, 2008, Street View has been included in the cards for Apple IPhone, but with IOS version 6 company refused map data. But until now, the quality of maps from Google surpasses analogue of the apple.
From November 2012 Google began to attract users with gadgets on Android 4.2 for shooting panoramic images. The service they appear blue icon

Source: habrahabr.ru/post/211158/