34-year-old Park Yong Seo earns more than nine thousand dollars a month from home. Every day she just eats huge portions of various dishes in front of the camera. Money it brings advertisers and ordinary users who make donations. She gave up her day job at a consulting firm and instead focus all the energy on the daily meals at the camera. Tens of thousands of Internet users every day, watching the way the Diva (The Diva), it was under that name she is known on the Internet, eating huge portions of various dishes.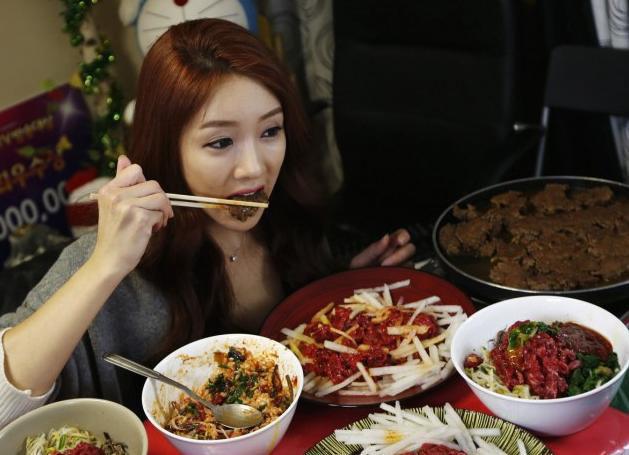 The park can hold up to three hours before the camera, gobbling goodies. At the same time she earns about $ 8,000 a month on advertising and donations in the form of virtual "balloons" - South Korean version of Bitcoin. Each of the balls costs 100 won (about 9 US cents) and can be exchanged for cash.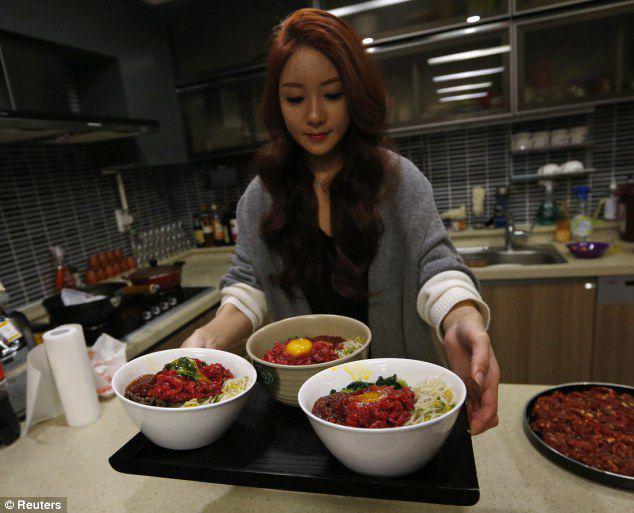 The trend, known as the gastronomic voyeurism, in recent months, is gaining popularity in the country, which has one of the highest levels of lonely people in the world. According to forecasts, their number in the country will increase from 25, 3% of the total in 2012, to 32, 7% in 2030, the year. This is the fastest pace in countries belonging to the Organization for Economic Cooperation and Development.
The rise in popularity of gastronomic voyeurism in the country, according to experts, due to the fact that people who live alone, they want to feel that they belong to the team when they eat. The park, which leads webcast over the past three years, said: "People like subsidiarity fun when they can not eat what I eat because dieting. Loneliness is also an important factor ».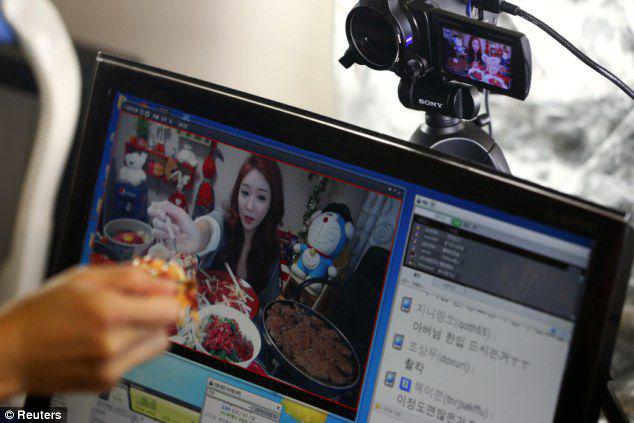 Strange fascination in South Korea has been called "mock-bang" and was made up of two words "dinner" and "broadcast". Currently in the country more than 3,500 people engaged in the same, and that the park, experts say. Every evening, when the girl starts broadcasting, thousands of people connected to the site Afreeca TV, to see how she deals with huge meals. Park at a time can eat two medium pizzas to 30 fried eggs, or five packets of instant noodles.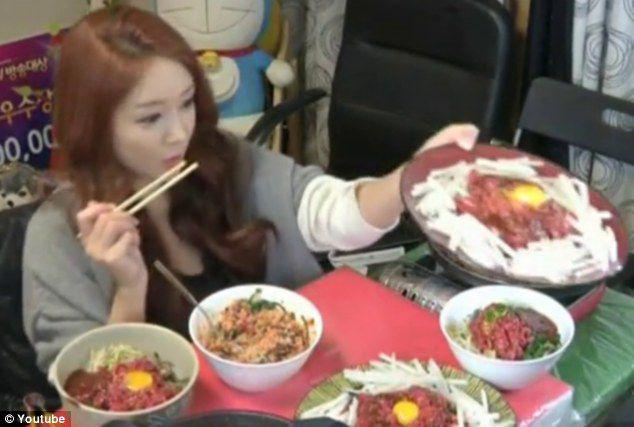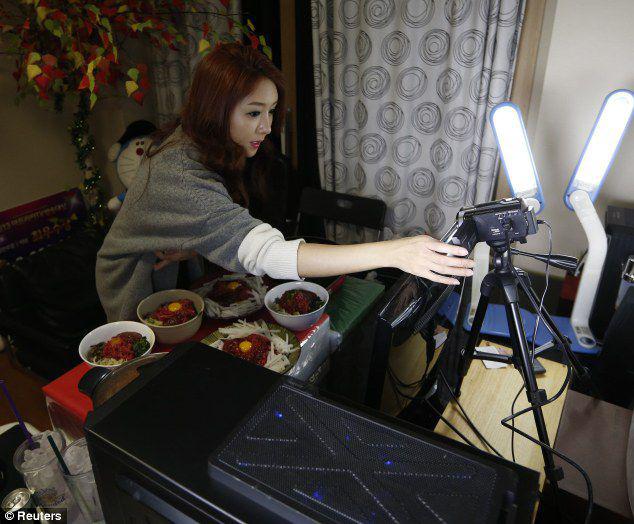 Diva insists that she never had an eating disorder and she has no health problems. She added that the beginning of the broadcast their meals because she was "bored and she needed a hobby».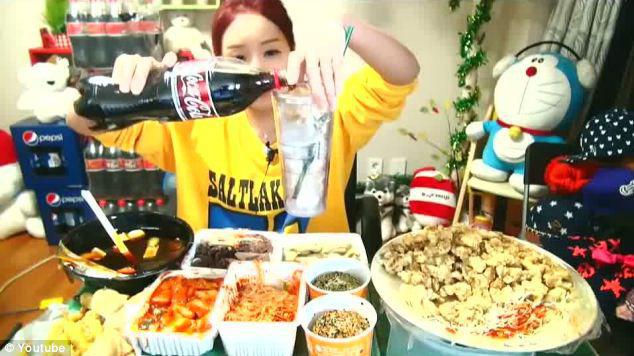 --img7--
Source: p-i-f.livejournal.com