Children - a great inspiration, an inexhaustible source of creativity. Direct confirmation can be regarded as an amusing collection of photos of two little girls, daughters Jason Lee, a professional photographer. In fact, the man specializes in wedding photo shoots, but daughters have daughters, why not capture?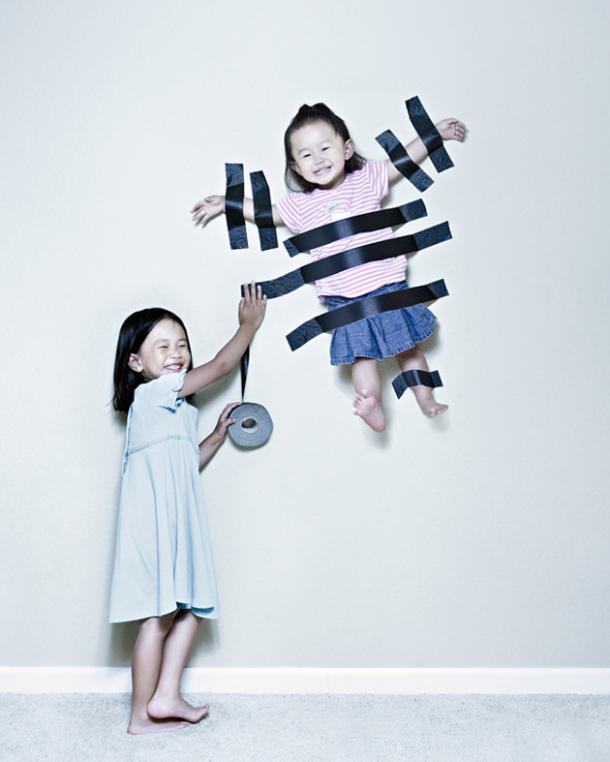 Jason started his own blog, which puts their creations. He explains his fascination with the need to keep up to date with his wife about everything that happens in the house in her absence.
Judging from the photos, the woman should be very happy with her husband and can not worry about the leisure family.
Eight-year and five-year Kristin Kylie, apparently, happy beyond measure. What child does not like it so unusual to have fun. Have fun and thank you!