I present to you a collection of 30 children's notes, which were written by parents, friends and teachers. Portion of positive emotion and secured.
Dear Mother!
Thank you very much for what you are my mom. If I had another mother, I would have given her a slap in the face and went to look for you.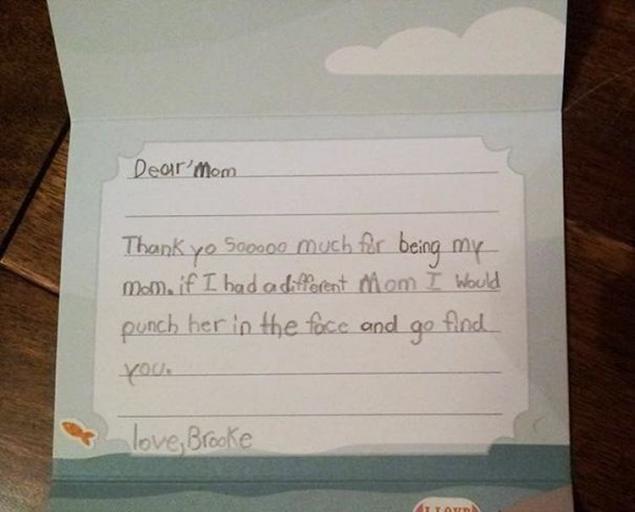 I made friends with Sarah.
We became friends, because I kicked her in the face and said, "I'm sorry».
Sorry just so.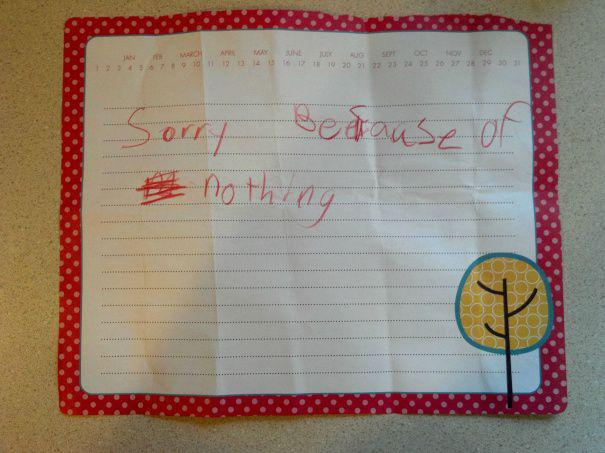 Dear Dad, I'm so glad we're staying with Isaac with you! We Isaac miss you! I hope you'll be with my mother again together! But you will not. Because you do not like my mother.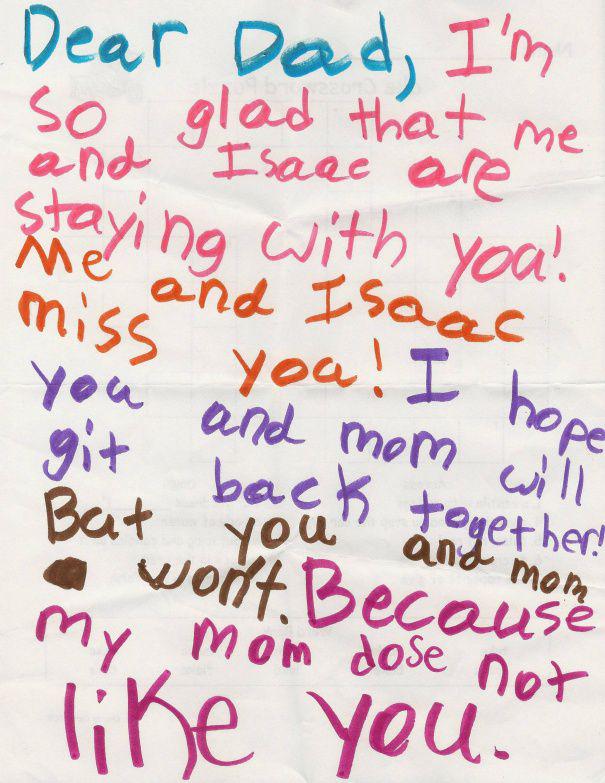 Dear Tooth Fairy!
I lost a tooth 23 October. Today, 12 November, one tooth left in my pizza. You owe me $ 1. It's not much, but I need the money.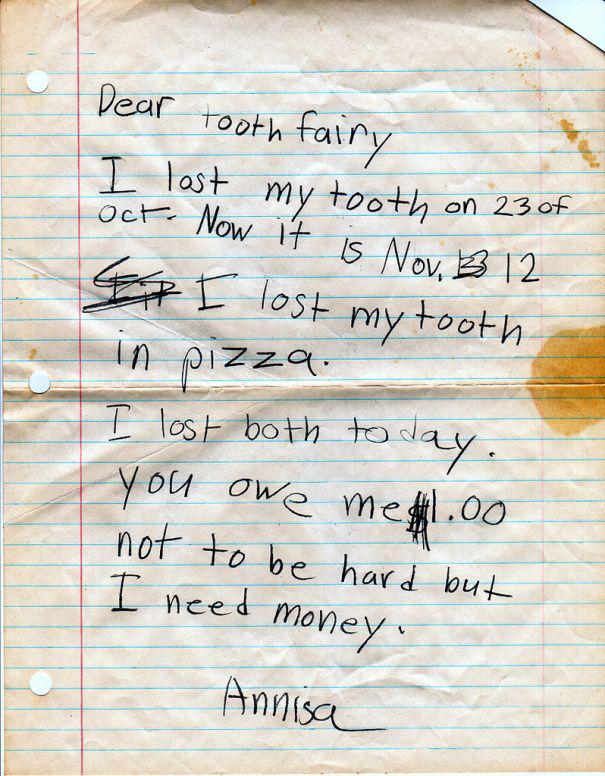 Mom, thank you for what you cook me food, so I do not die.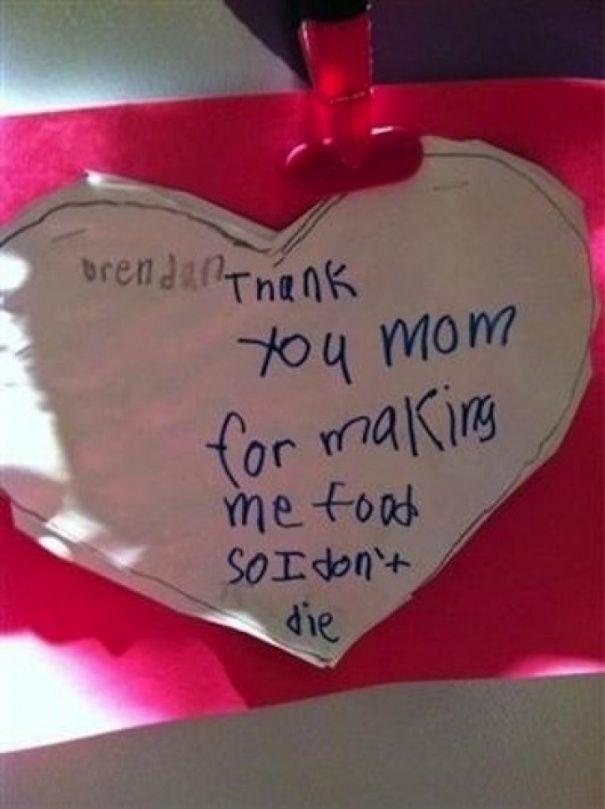 I'm angry with you and will not talk to you today and tomorrow.
PS. the whole day.
PSS. I still love you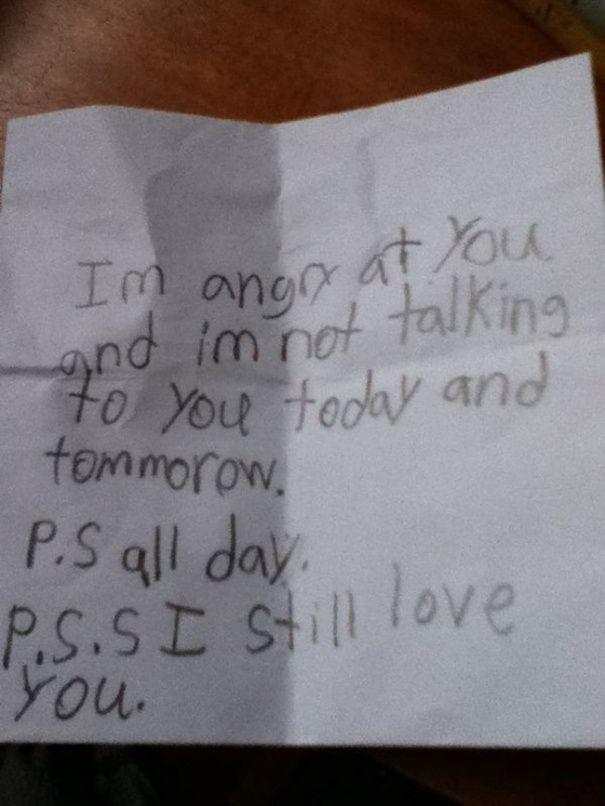 Dad, remember:
Day of the Pope and his son - is not when dad sleeps on the bed all day, you know?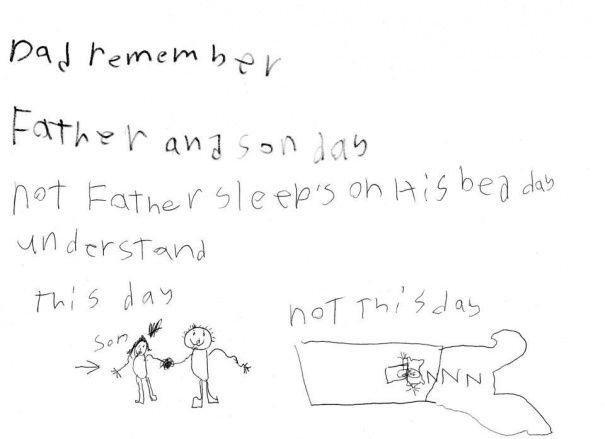 My father - a member of the best in the world!
In fact, I had in mind the phrase "My father - the best cook in the world", but because of limping even spell "chef» (cook) has become a "member of the» (cock).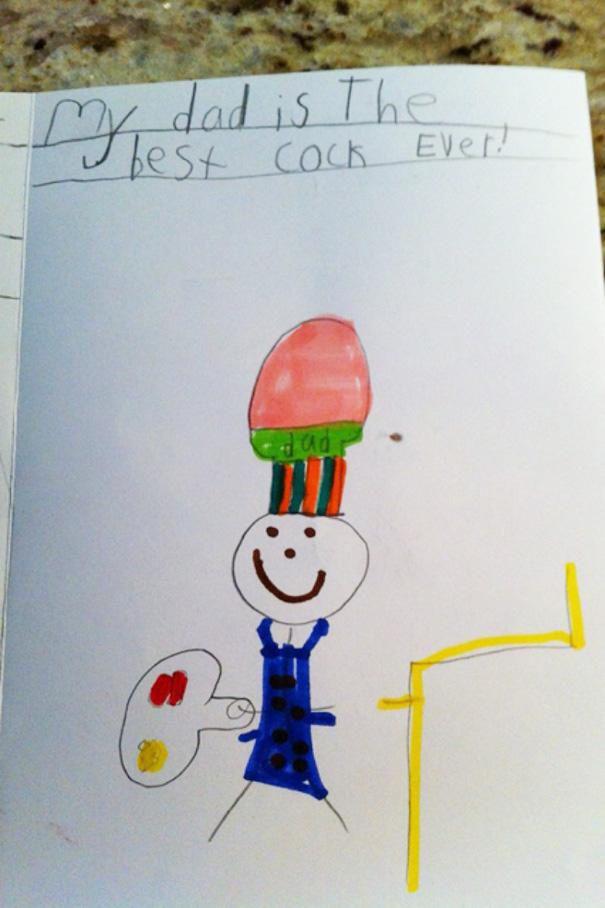 Mom,
I love you more than rainbows
and the beautiful blue sky.
I love you more than buttercups
and the wings of butterflies.
I love you more than ... a cow!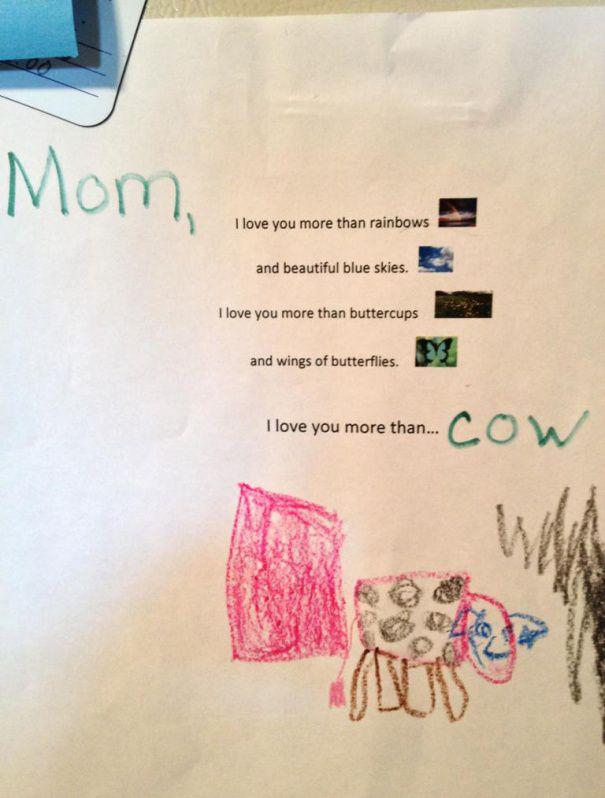 Mom, I'm going to run away from home tomorrow at 9:30, when you and Dad sleep. Be sure to say goodbye to me forever!
Emily
PS. I will be going tonight.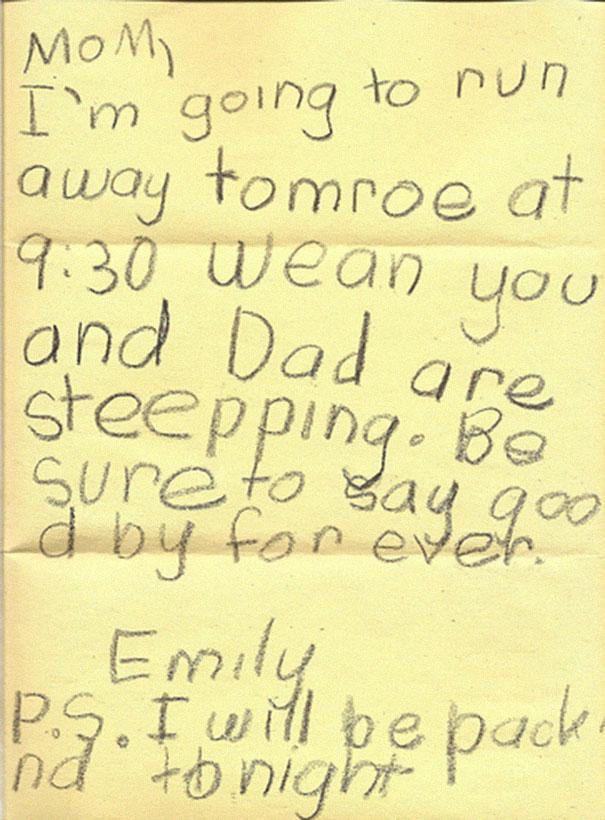 My mom likes to drink wine.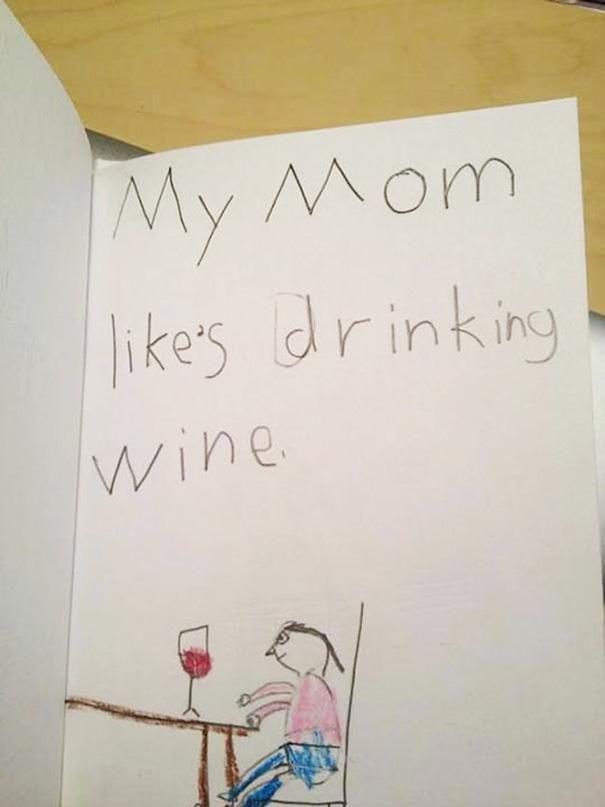 Mom, I love you sometimes !!!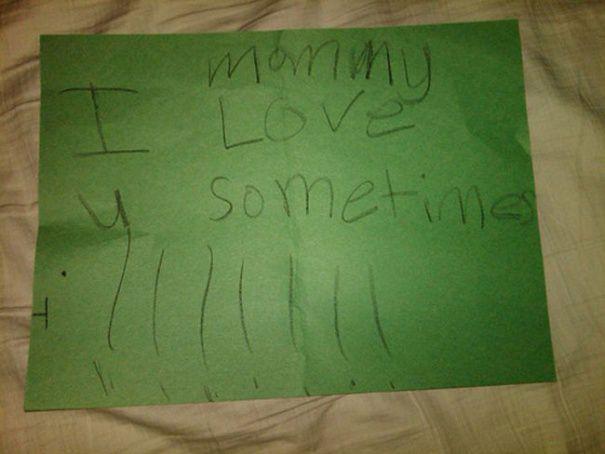 Dear God,
Maybe Cain and Abel would not have killed each other if they had their own rooms.
It is a ride with my brother.
Larry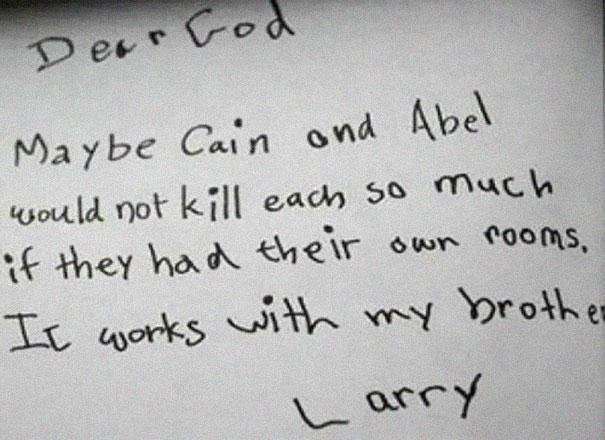 Dear Santa!
You'd better bring me a pony this year, otherwise there will be consequences.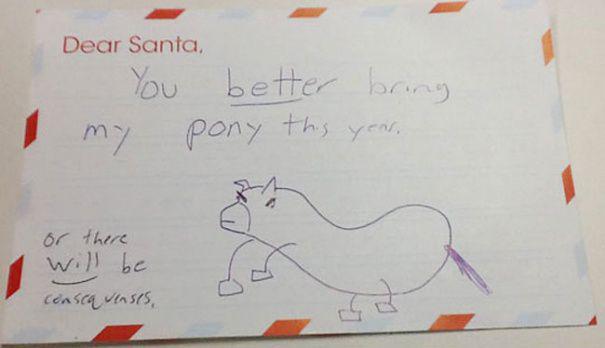 I hope you got a lot of gifts and wish you a Merry Christmas!
And you fat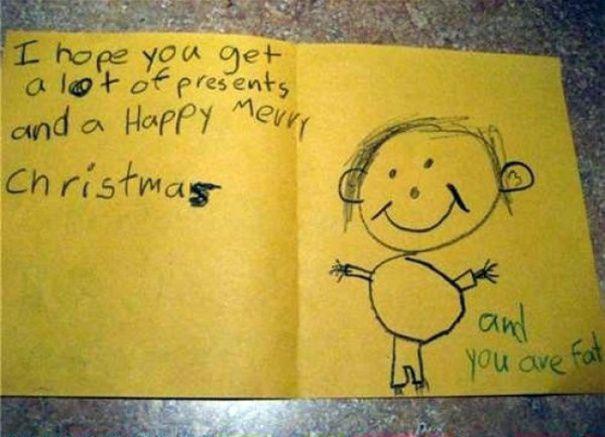 Dear Valerie,
Get out of my life.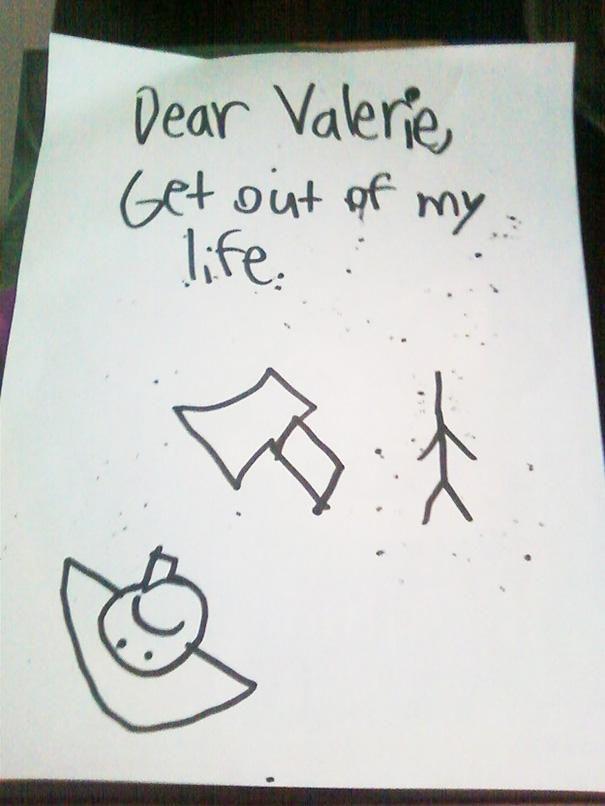 Dear Mrs. McMahon,
You are a good teacher, but not my favorite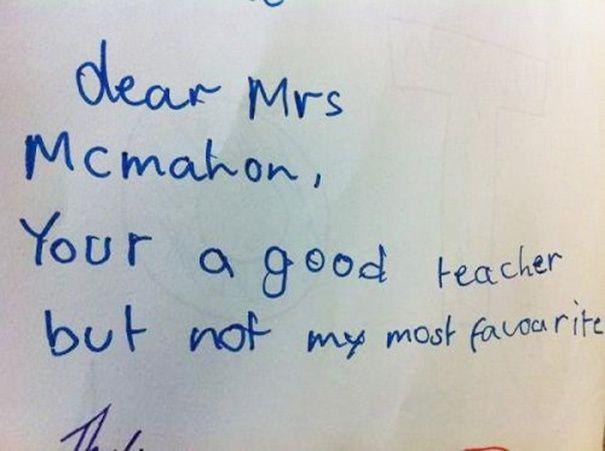 Dear God,
Thank you for the baby brother, but I prayed that it was a puppy.
Joyce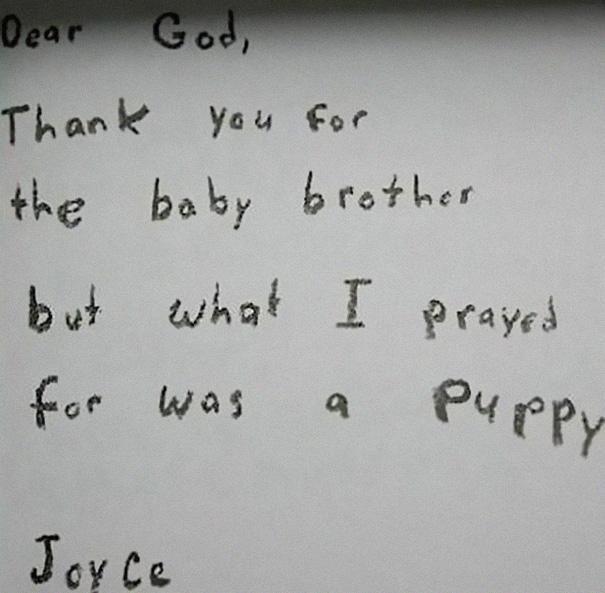 Brodie,
Miss P. has forced me to write you this note. All I want - is to apologize for the fact that I really do not want to apologize.
I tried to feel guilty, but I could not.
Liam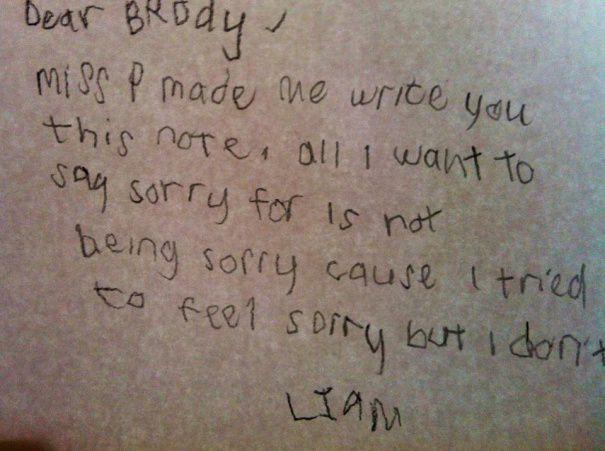 I run away from home because you think I farted, and I did not do it!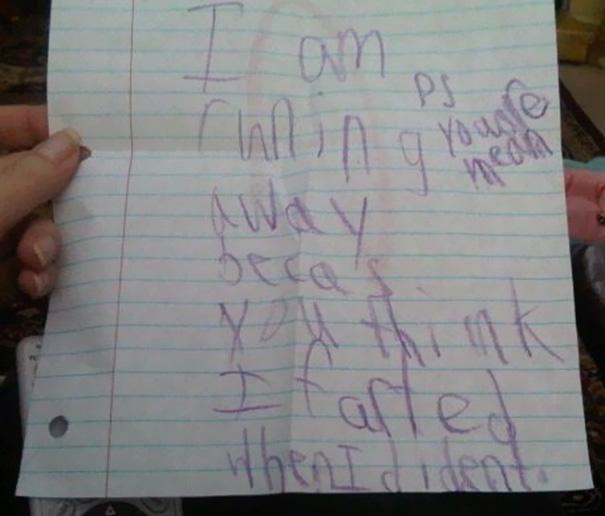 Mom, Dad, I love you, but you can not mow me. If you do this, I'll never forgive you. I love your hair, but do not think you love me enough to fulfill my request for a change.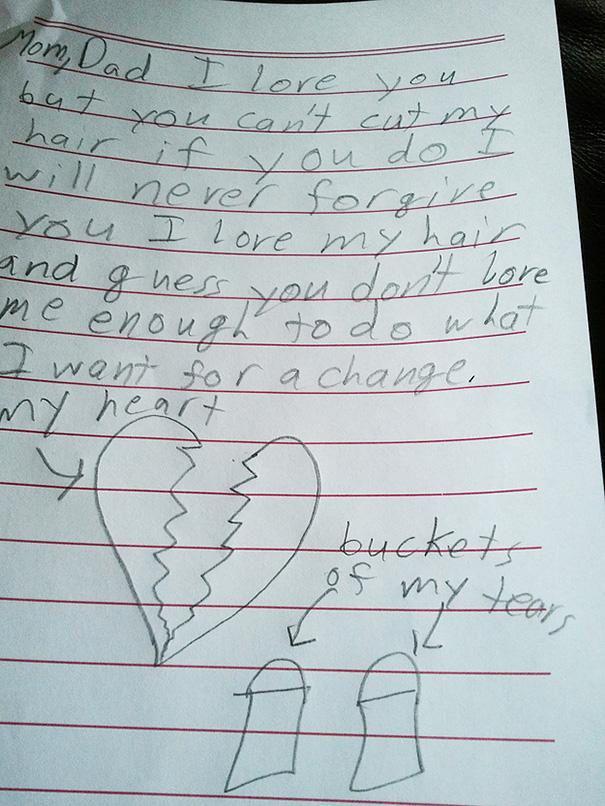 It's terrible taste.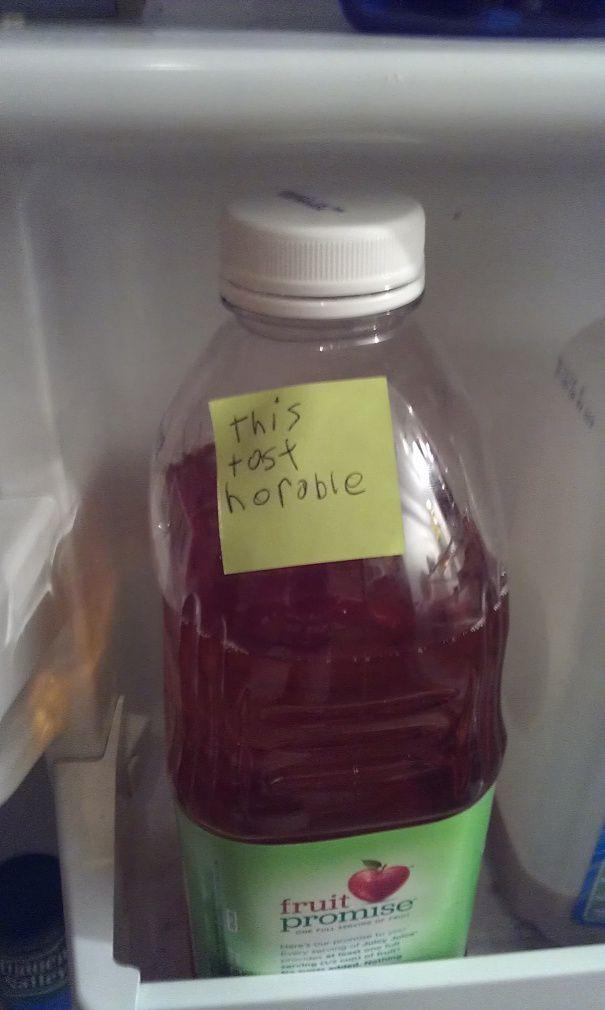 Dear Ashley, please, be my girl, I really like you.
Yes / No / Maybe
PS. Please, mark "yes", "no" or "maybe».
I'm sorry, but I have already met with Kyle, but when we leave you - the next one I chose.
PS. this will happen in about a month or two.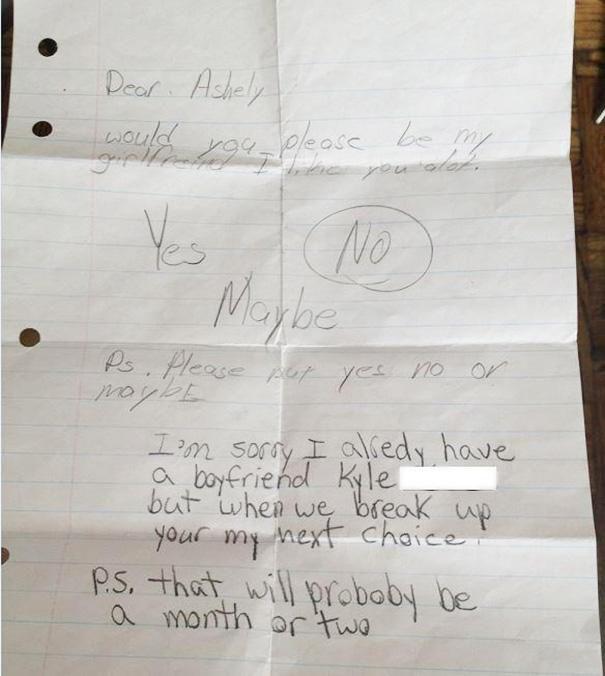 Dear Julian,
Suppose you will have a great day!
Love, Mom
No, no.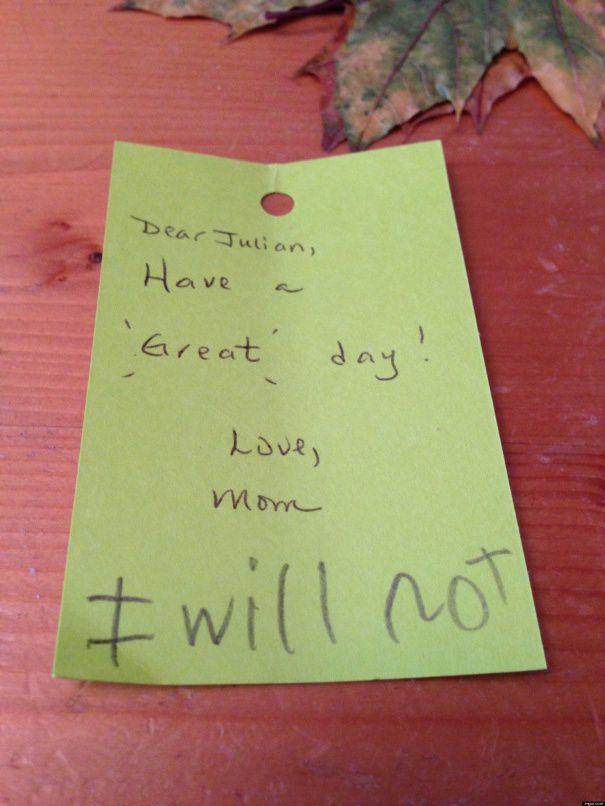 The positive way for our family to exit from stress ...
Humble yourself.
The most interesting for me, man.
I think my dad - the most interesting person I know. It was easy to choose between mom and dad, because my mother is more like a normal mom.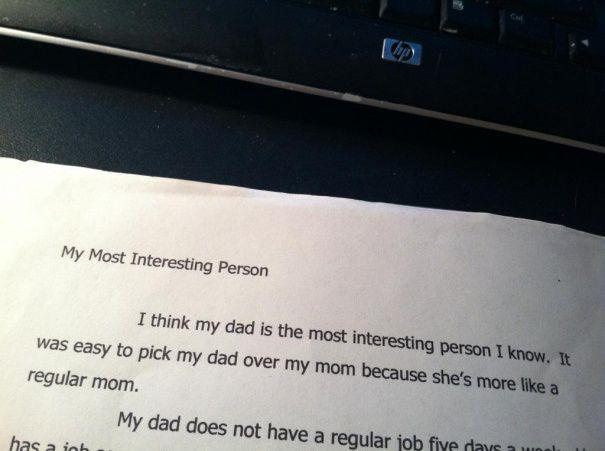 Thank you for the cool belt with a gun, I will shoot you out of it.
Scott
When I was eight, a neighbor's dog constantly cocoa in my yard. So one day I pokakal her.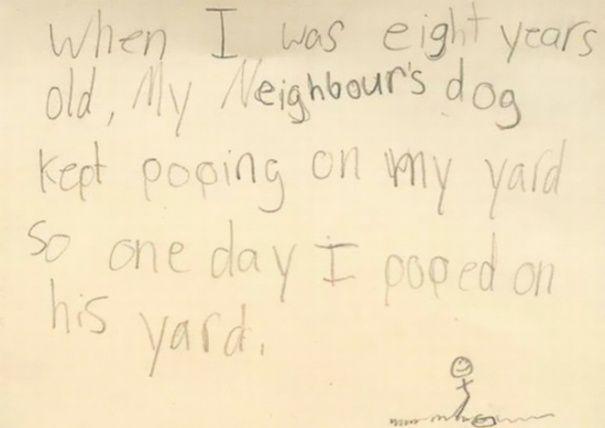 Eric and his mother,
Do not take the cookies, because the mother can not, and Eric take too much.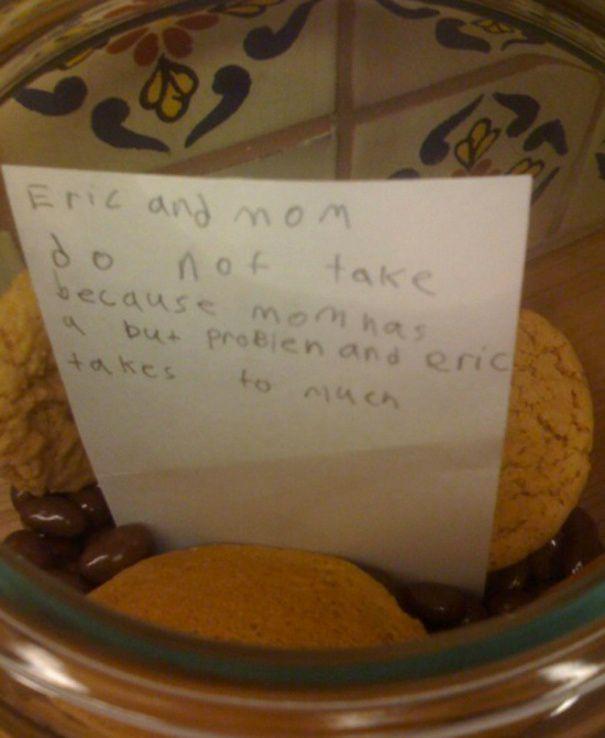 Source:
www.adme.ru