Miroslava Duma said about a lot. About her write many media, she is a real trendsetter and welcome social events from Moscow to Paris. For more than 5 years is considered to be a serious player in the fashion-industry. Her refined taste, exquisite sense of style have made her a muse of designers and photographers. I propose to recall her successful fashion projects as models in recent years.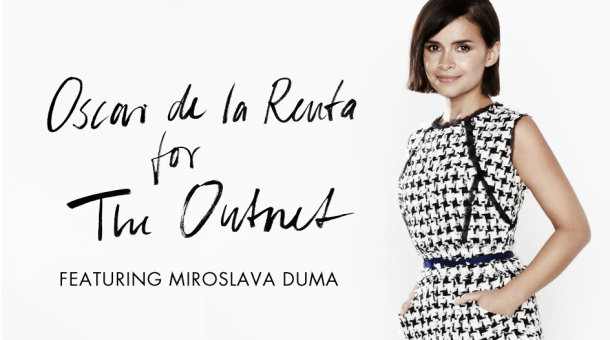 Penny Black
To shoot an advertising directory Penny Black stamps titled Girls & The City, the iconic street photographer and author of the blog Jack & Jil, Tommy Ton arrived in Moscow. But in the lens were not professional models, but real Russian girls including his favorite - a miniature Miroslava Duma. Beautiful, successful, stylish. The day was cold, but Mirra looked happy. Minimum of makeup, high natural female beauty. Seems shooting failed.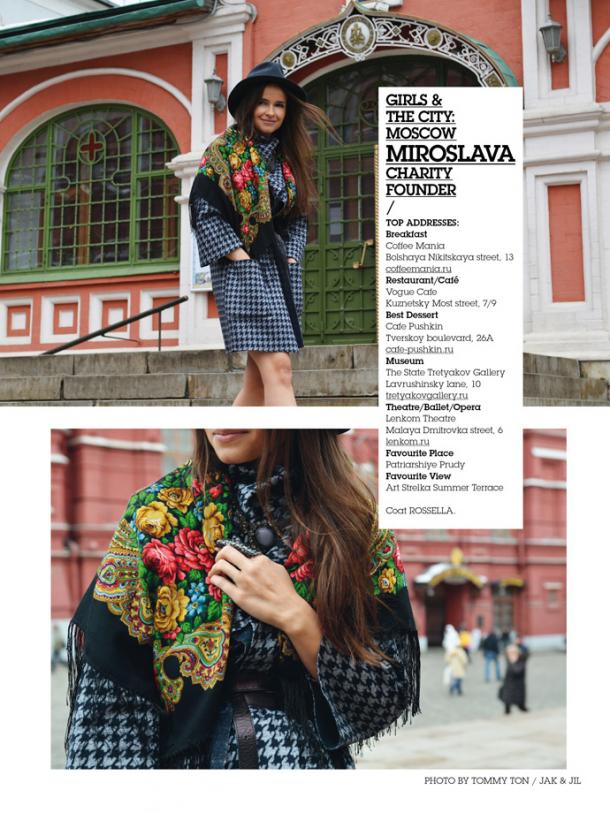 Boutique Symphony
Lens Tommy Ton is clearly partial to tiny it-girl Mirra Duma. And Mirra in turn indifferent to luxury dresses best fashion houses. So love for photography and love of fashion have found each other in the shooting for the Dubai shop luxury Symphony. Bright vibrant colors, beautiful scenery around and a model with excellent taste - that's the recipe quality advertising campaign by Tommy Ton.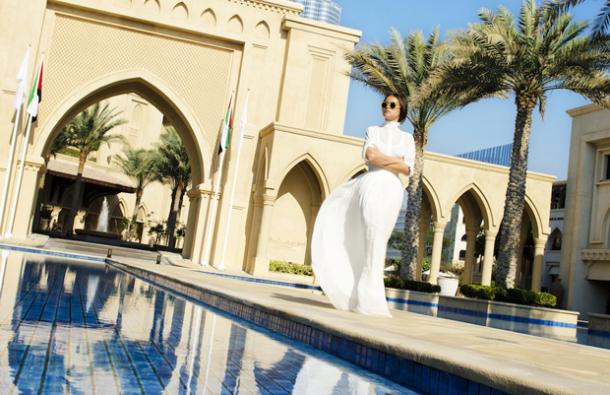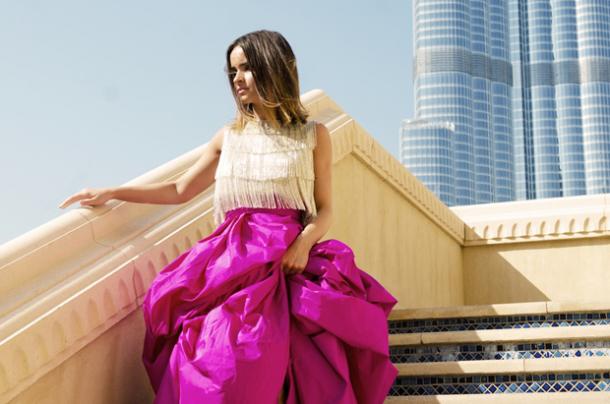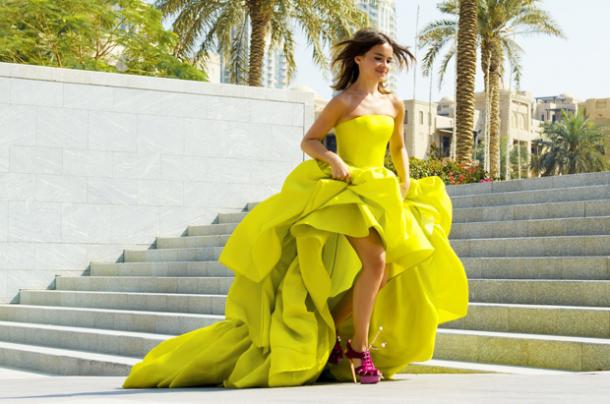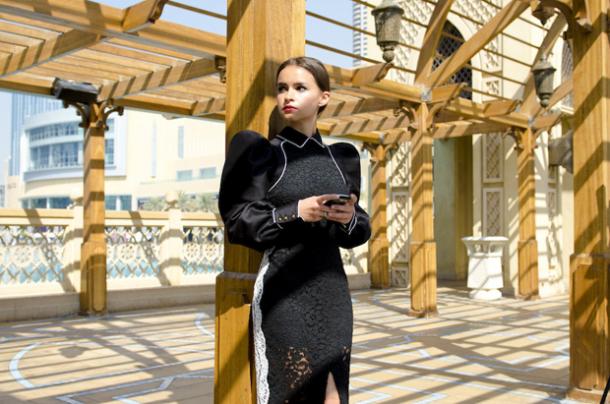 CUM
Shooting Miroslava Duma surrounded by friends - former model Helena Perminova and designer Ulyana Sergeenko - for an advertising campaign of the Moscow department store Tsum held in London at gunpoint photographers Mert Alas and Marcus Piggy from Mert & Markus, behind which were successful photographic work with Lara Stone and Cindy Crawford.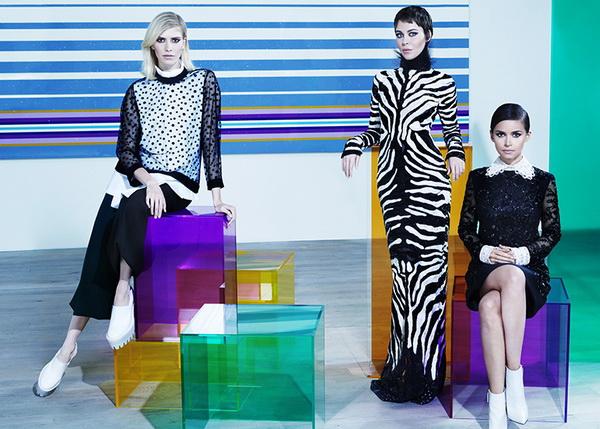 In the shooting were used clothes from the collections of the world's best designers - Givenchy, Chloe, Lanvin, Celine, Valentino, Emilio Pucci - in which three girls look on Moscow residents with huge posters all over the city the past few months.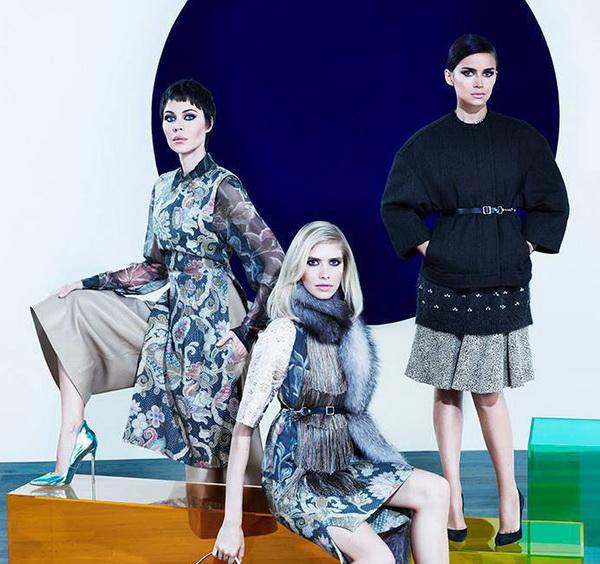 Salvatore Ferragamo
Italian brand Salvatore Ferragamo launched online project dedicated to the 35th anniversary of the popular boats Vara, which means among fans and the Iron Lady Margaret Thatcher.
Top trend setter of the world, including Miroslava Duma and Russia's show on its feet different color variations of the classical model shoes with metal buckle.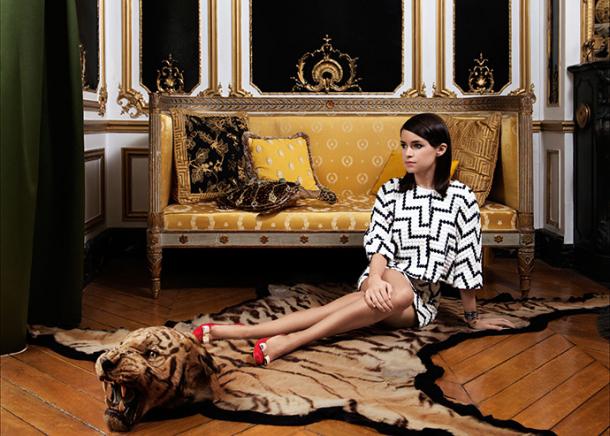 The designer himself has admitted that Vara - this is the first pair of shoes, which he created for his grandmother, an Englishwoman at age nine.
Like other project participants, Miroslav got a couple of exclusive boats with their own initials on the soles.
Roger Vivier
Miroslav recognized fashionista in her arsenal of hundreds, probably thousands of pairs of shoes. One of my favorite brands - French Roger Vivier. In February 2014 in the brand's flagship boutiques around the world will have new brochures, on which pages miniature Miroslav. Shooting led the 19-year-old Olivia Bee, and the theme was chosen rainforest. The image created for Miroslava resembled a doll in the Garden of Eden surrounded by giant flowers, wild animals and exotic birds.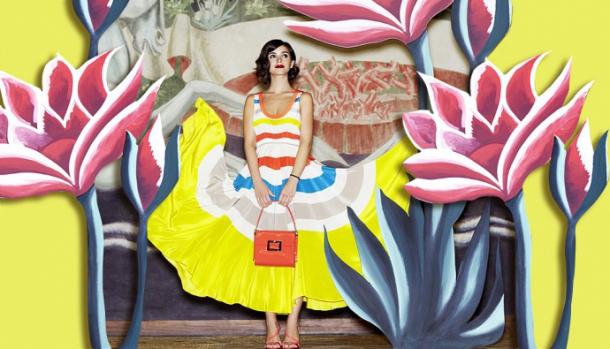 Oscar de la Renta for The Outnet
In December, the month povilis photos from the shooting of an advertising campaign clothing line American brand Oscar de la Renta for online discounter based portal Net-A-Porter, The Outnet.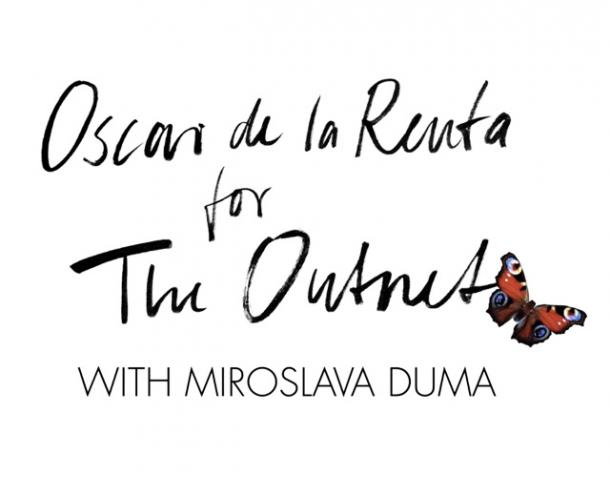 As a model to demonstrate the limited Collections consisting of predominantly feminine silk dresses cost from £ 350 was invited Miroslava Duma.
According to the most Miroslava, bright silk dress with floral print are ideal for gala evening out, and for the relaxed atmosphere of a friendly cocktail.