Unusual history - a prolonged vacation in a distant tropical country. Young residents of Minsk Angelina and Eugene, and their young son Timothy in late October, went to Thailand. Deciding that they need something more than three weeks of vacation, albeit exciting, they set their sights on a long journey in a quiet and economical rhythm. Angelina agreed to share their impressions of daily life in the exotic country.
For some reason, people are afraid to travel alone, knowingly overpay for vacation, which they planned out by someone else. But who better than the man himself can know about their desires? We saved money on the car, and then decided to go to travel, think about life, about priorities, about the sense of the future. Along the way, we decided to learn new skills - in addition to education of the child, as much as I studied photography and web design, her husband - a three-dimensional modeling.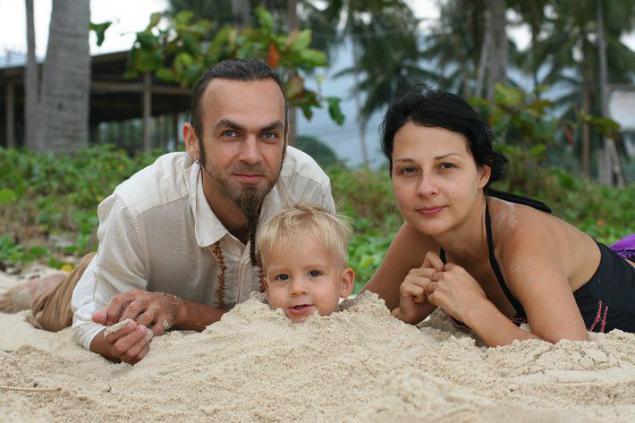 First came to Malaysia on the island of Penang in the week. Then, having received a visa, moved to the island of Koh Samui in Thailand. We liked it here so that left nearly two months. Our main partner here - the sea, meeting sunsets, reading books, trips to the surroundings.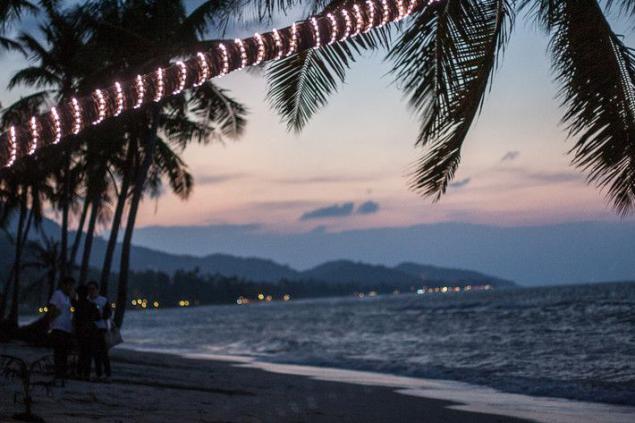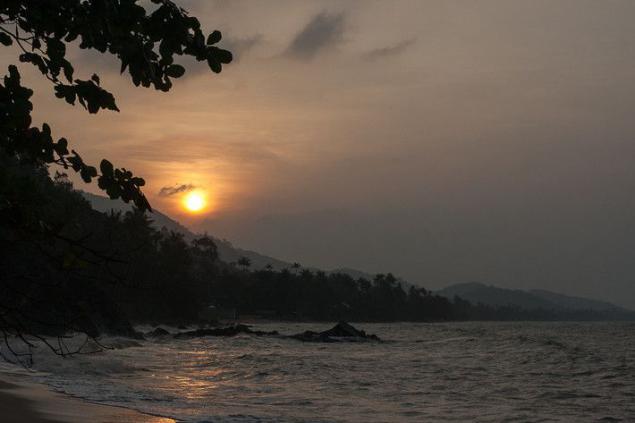 Arriving on the island, looking for a house on their own for several days. The average rent of budget accommodation in an area where we wanted to live, is 7000-9000 baht ($ 240-300), but we still opted for the more expensive and more comfortable option - a new three-room house for 18 000 baht per month (more than $ 600).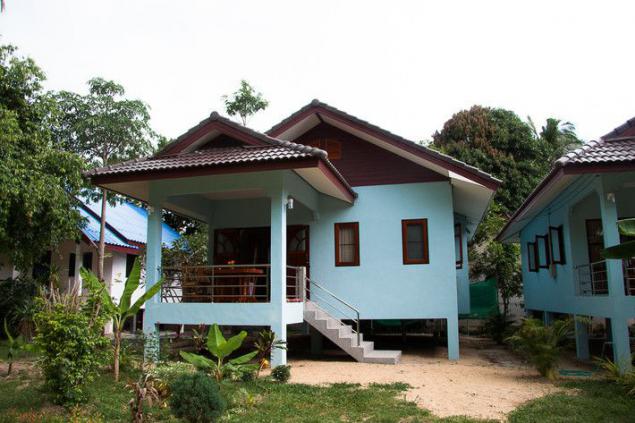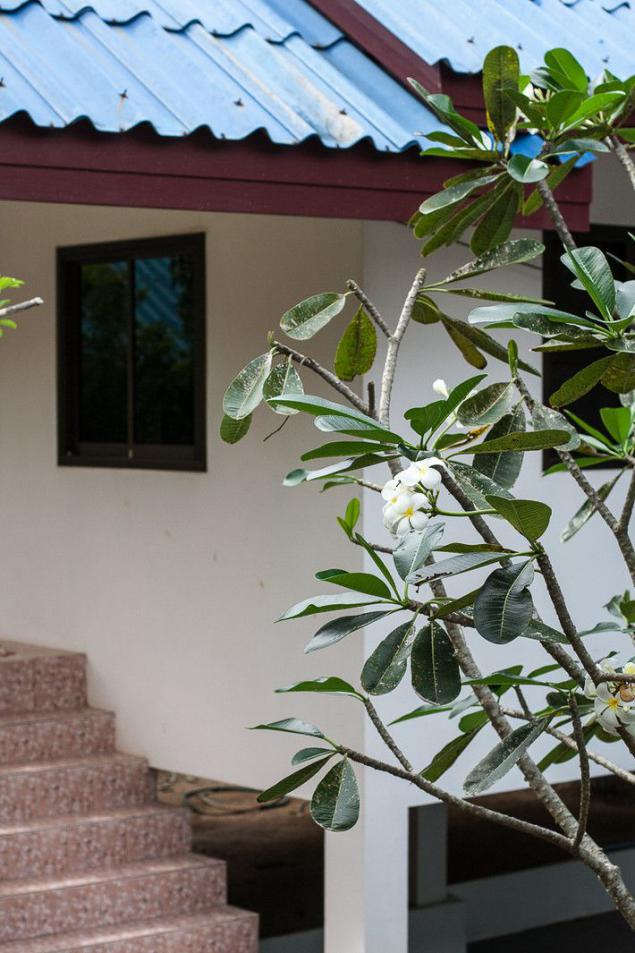 And this is how our neighbors live.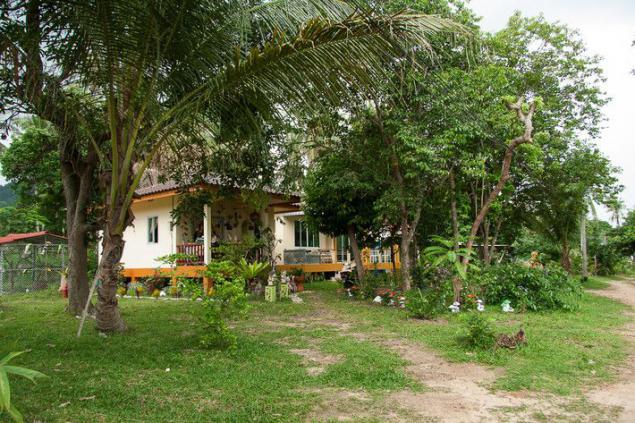 The house is in the village of Ban Tai, in the countryside. In the morning, we wake up to the singing of the roosters and went to the beach, which is located half a kilometer from the house.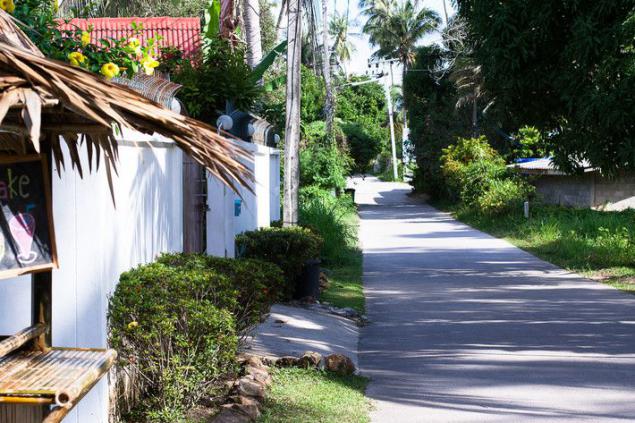 I note once again that our house is brand new, we were the first tenants, so looks like it's probably a little uninhabited. The house has three rooms: two bedrooms and a living room with a kitchen. Since we are traveling with a small child, the existence of a separate bedroom was a must, and here they are even two. That's living.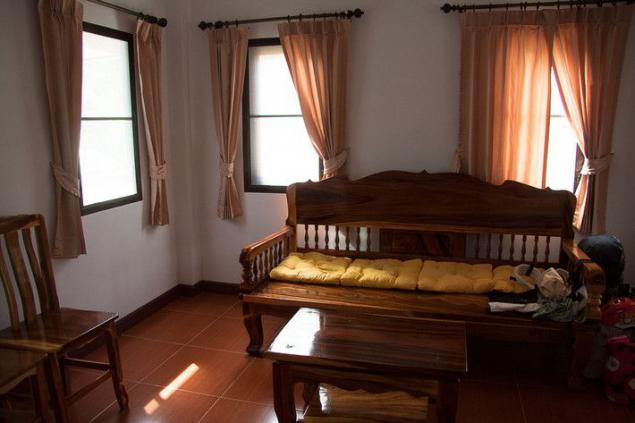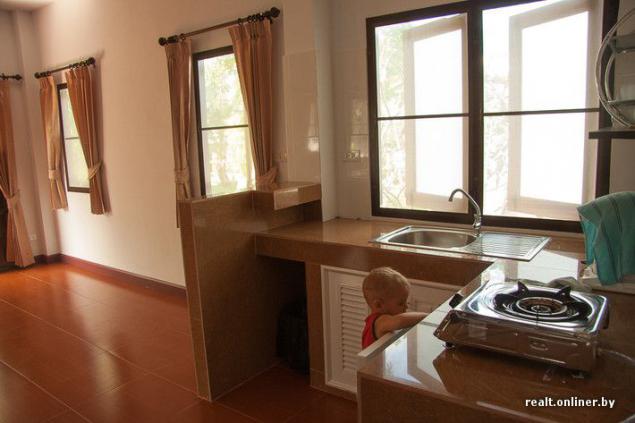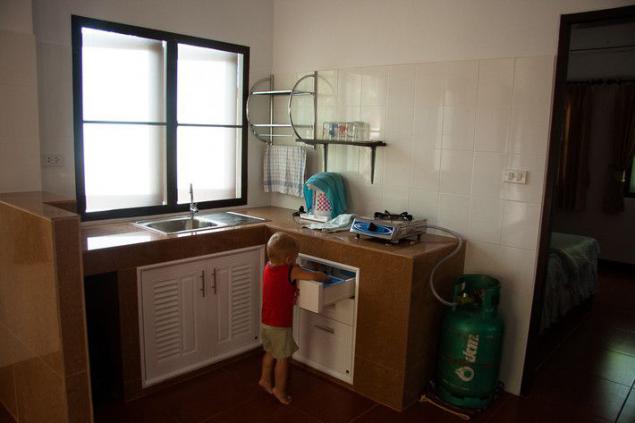 It is worth noting that the Thai people are very popular to put the tiles on the floor throughout the house completely. In the first place, because it gives at least some some cool. But there is a flip side - quite slippery floors. The heating in the house, of course, no, the walls are very thin - we hear almost everything that is happening at the neighbors.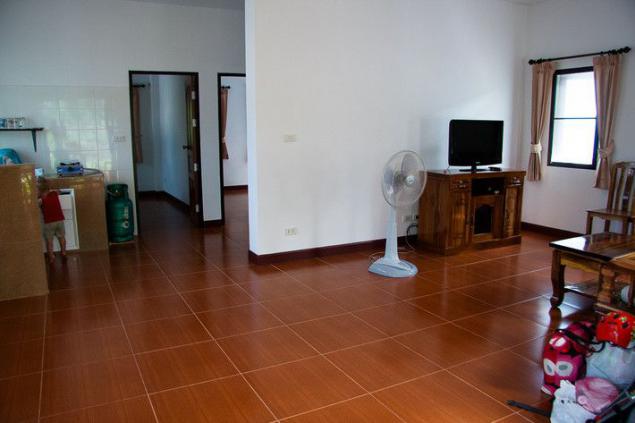 The bedrooms look like.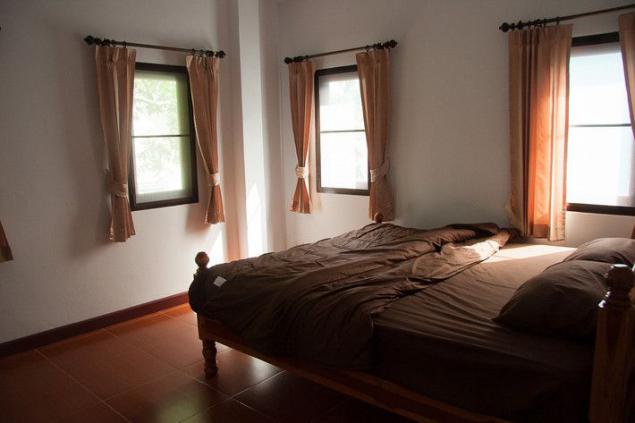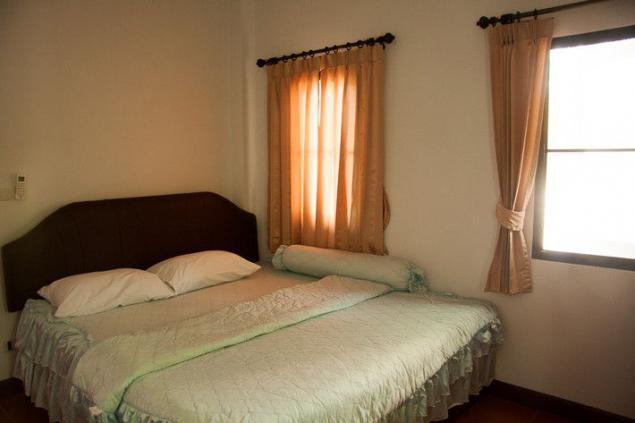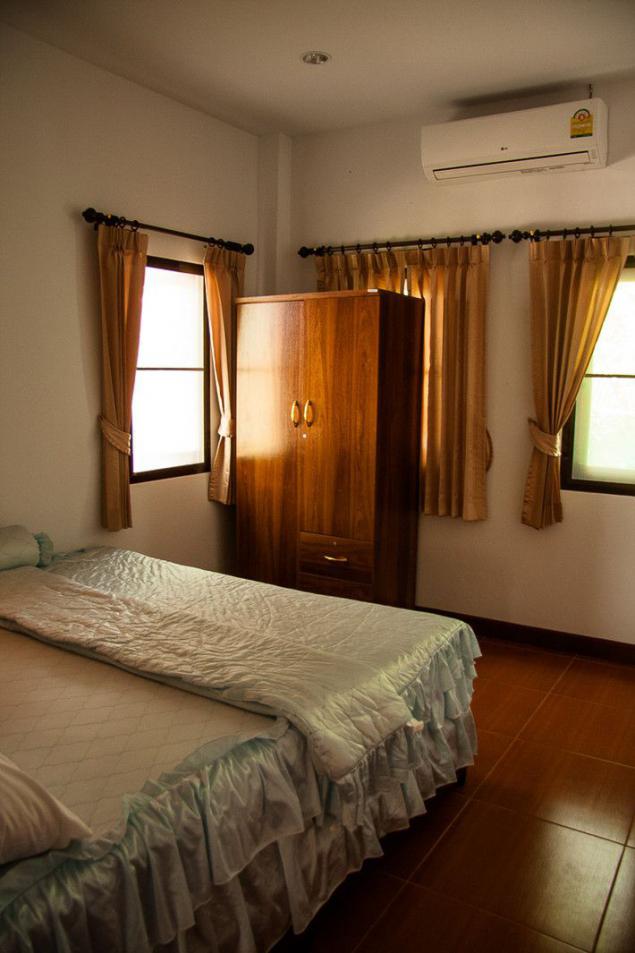 In addition, the house has a small, but very cozy outdoor terrace.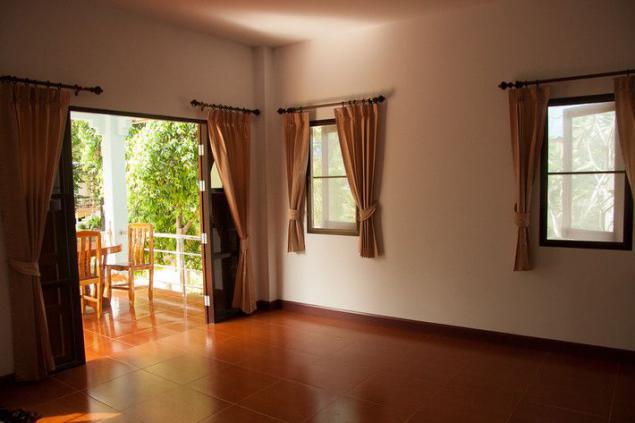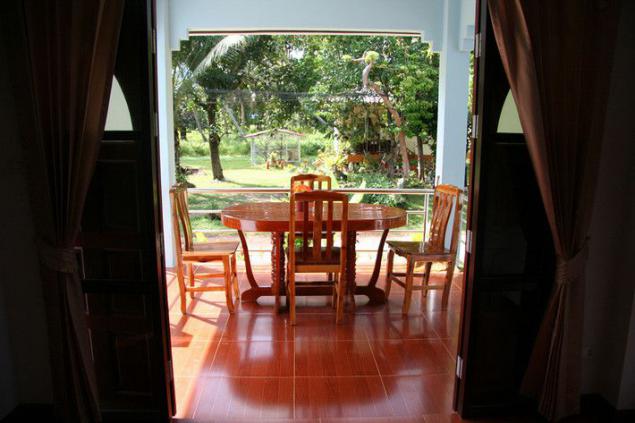 The bathroom is combined with a shower. Bathrooms are practically no one, so they do not need: there is a sea, on the street is constantly hot.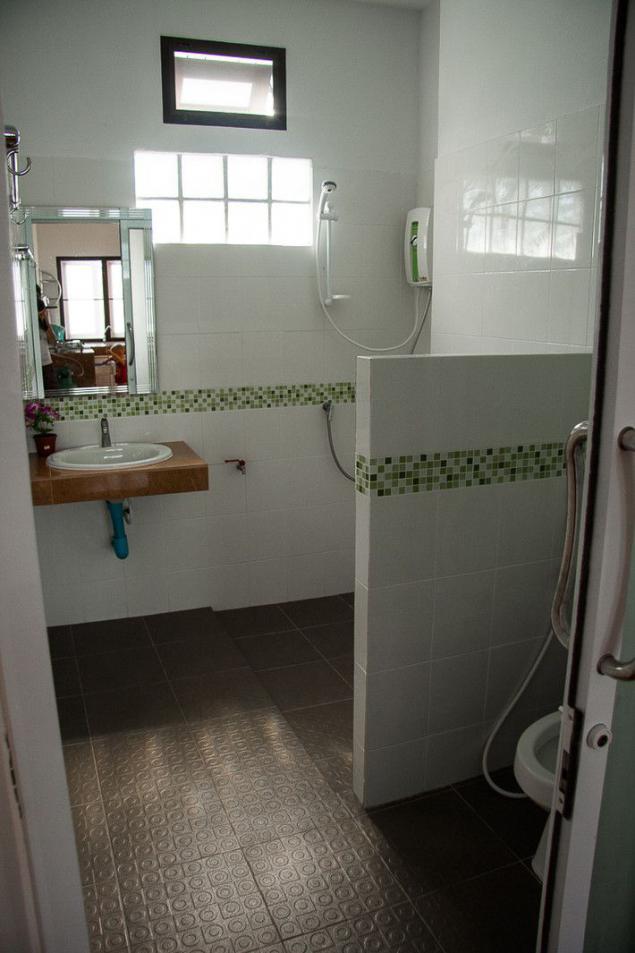 In addition to the cost of housing, we need to pay for electricity, which is 6 baht per kilowatt per month accumulates about 200 kW: the most "eat" air conditioner, and it gets dark early on the island, about 18 hours. It turns out that we were paying for electricity just over $ 40. But the gas, internet and water landlord provided us free. However, the water still had to buy in large quantities. The fact is that the tap water in our village in general is not suitable for drinking and cooking, if it pour into the pan, immediately noticed an unpleasant brownish tint. Drinking water to buy in large 20 liter bottles (it is transported by homes) or in conventional 5-liter canisters, similar to those that exist in Minsk.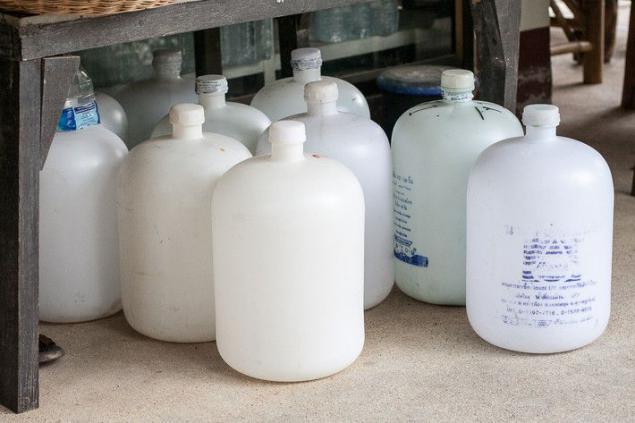 Fruits and vegetables we buy at the market. Street vending is widely developed on the island, and the quality of goods is quite decent. In any case, trying to pry, one of the vendors to buy food the locals.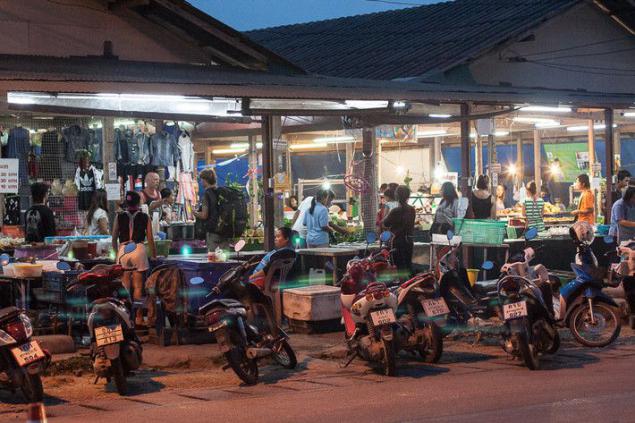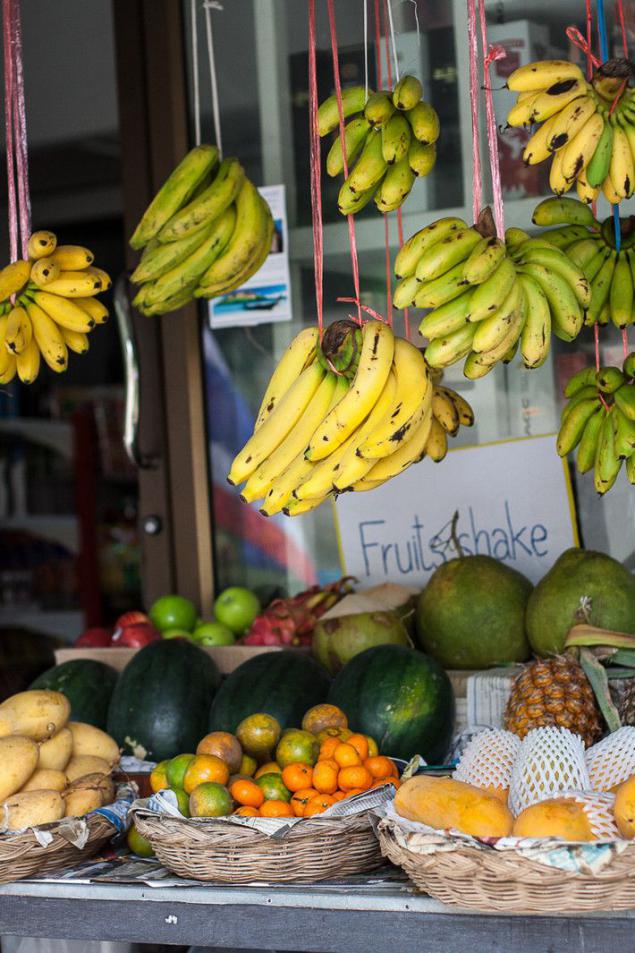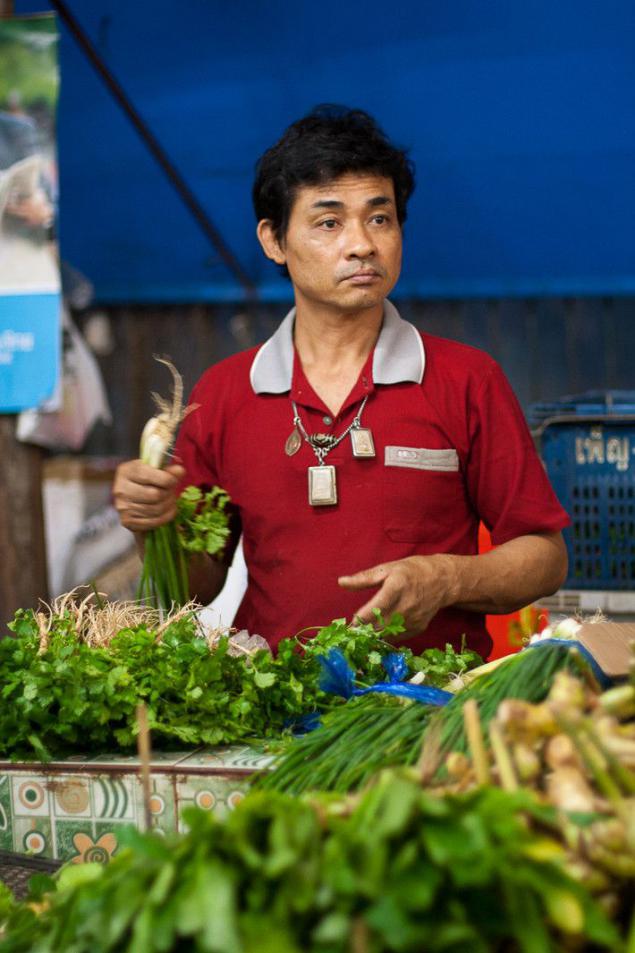 Many fruits are sold immediately sliced ​​- take and eat.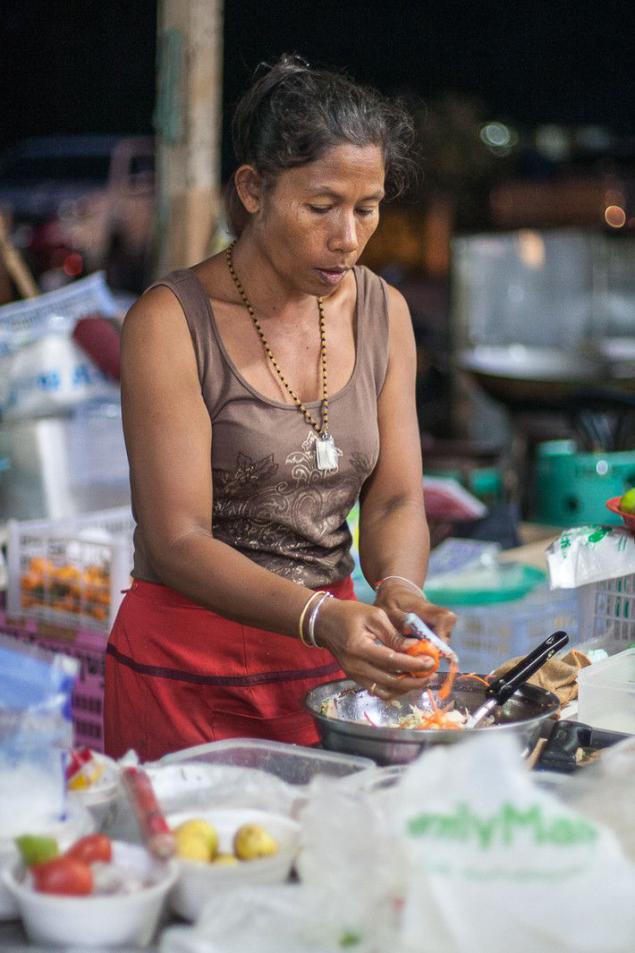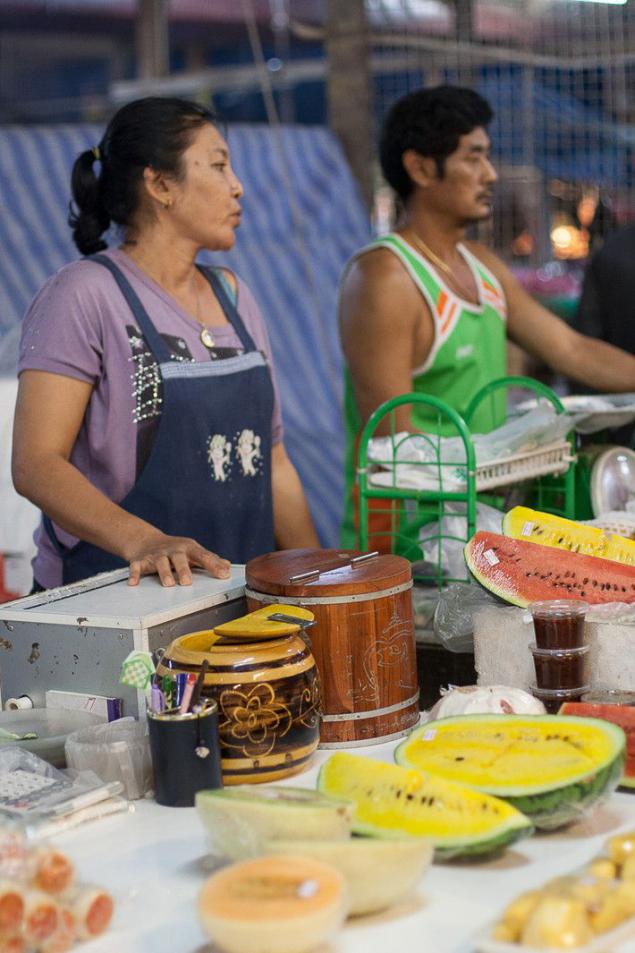 But dairy products and cereals bought in the store. The nearest large two-story Big C hypermarket you can buy almost everything from raspashonok to ready meals. The truth is, very simply lacks the Belarusian cheese. His start to appreciate after spending a long time abroad.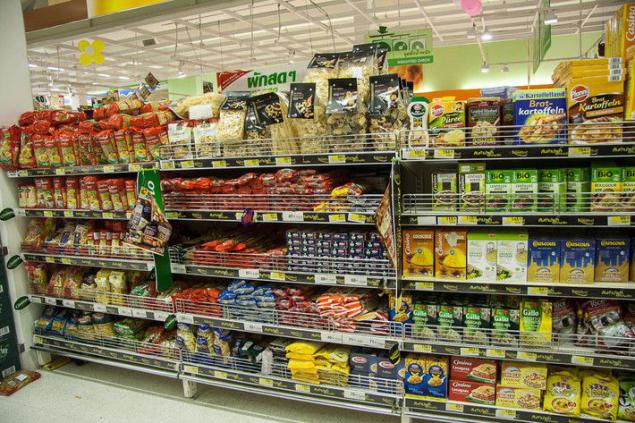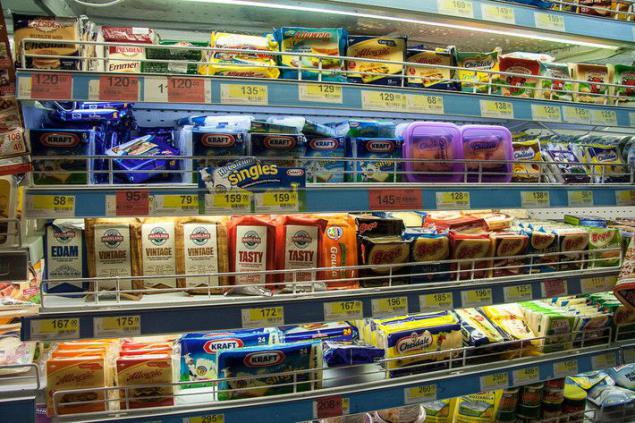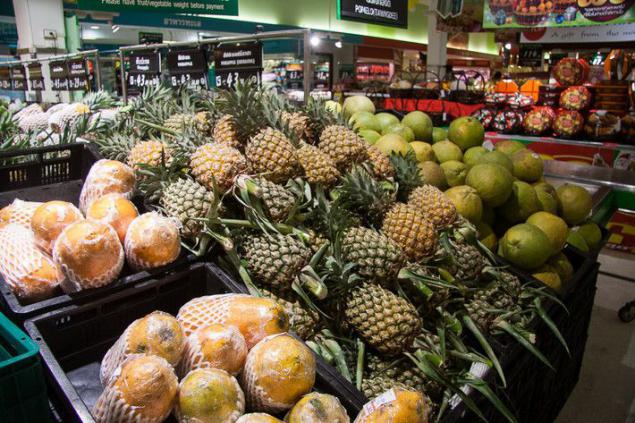 Familiar to us foods: cheese, sausage, pickles - are more expensive than local food, which can be bought on the streets almost everywhere, although it is not for everybody - sharp enough. The most popular dishes - rice cooked in various ways, steamed vegetables, soups with coconut milk and without. It is very common dish Pad Thai - first boiled, then fried noodles, egg, nuts, meat or shrimp if desired. Near our house we bought for 50 baht ($ 1, 5), and the restaurant mediocre it would cost in the 120-140 baht (more than $ 4), is not the fact that there he would be tastier. Generally in Thailand, the cult of food - a lot of catering outlets, plus makashnits - such mobile motorcycles with sidecars with a different food. Dishes set, if you go to the streets, was chosen by the tourists, and a good search, you can find there and fried grasshoppers.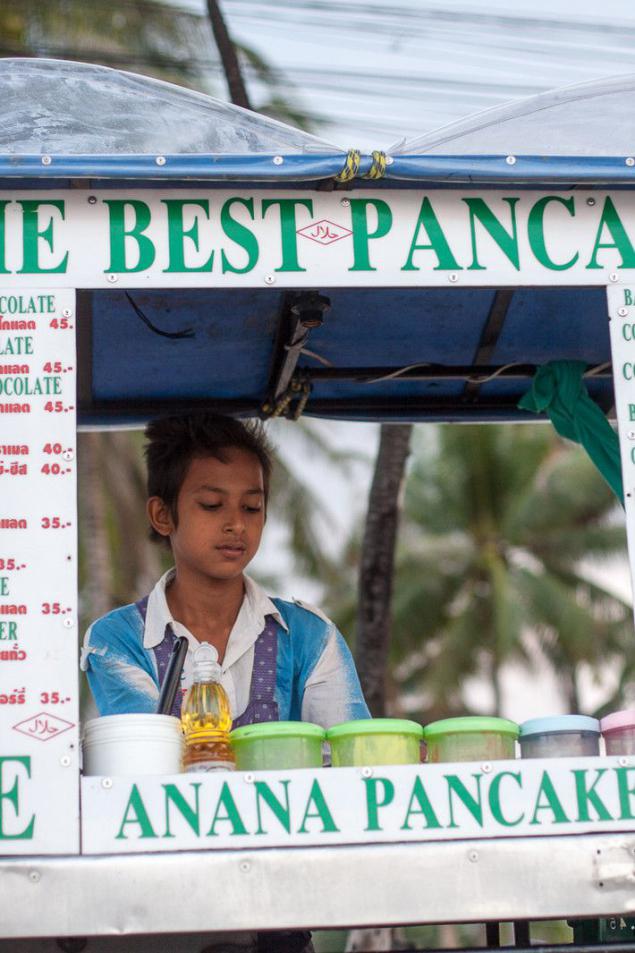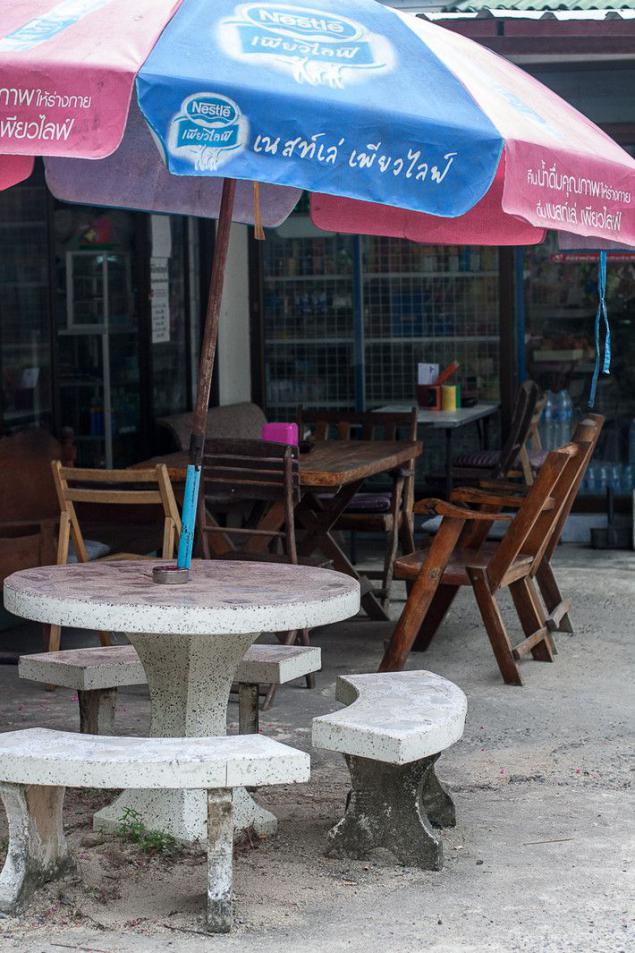 On Samui quite an acute problem of organized public transport. By and large, he is not here. During the day you can walk around the island on songteo, or as they are called, "then-tap" - a small open vans, converted from a pickup or truck. As soon as it gets dark, the only public transport - taxi. Therefore, many experienced tourists coming here, taking in rent a car, motorbike or bicycle. We rented a scooter which costs us $ 100 per month.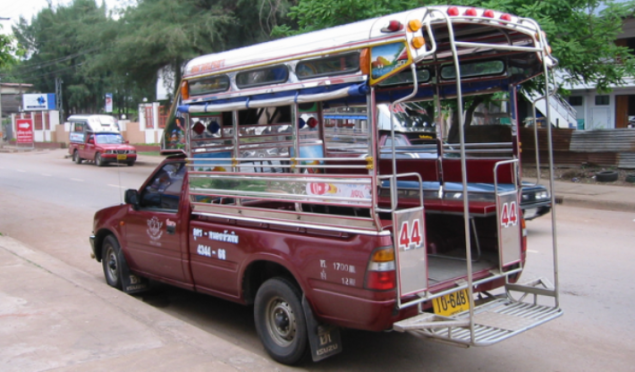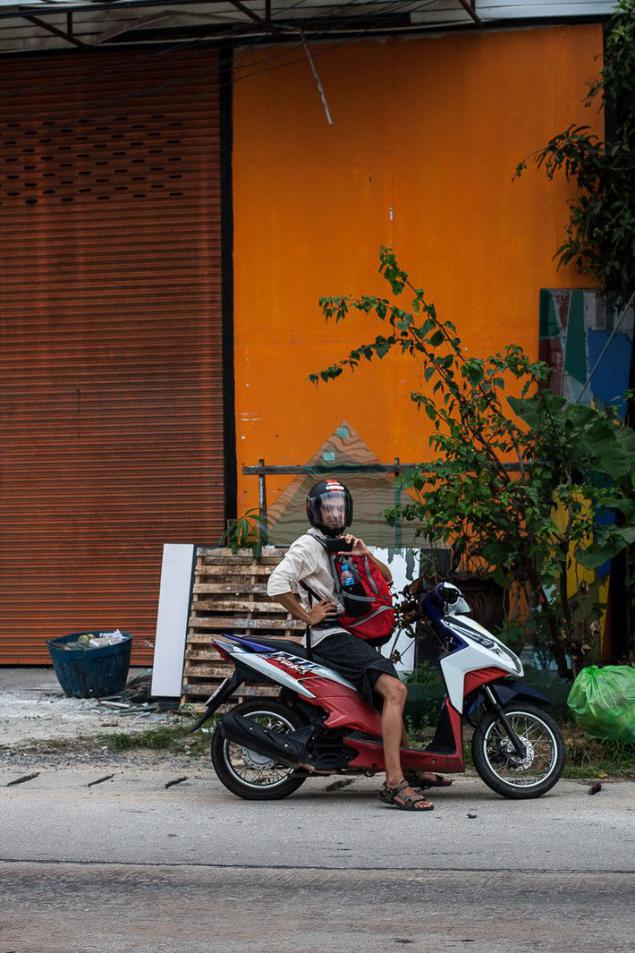 In addition to filling stations, which is not very much, gasoline is sold almost everywhere here in these beautiful bottles - can be seen along the main roads and even in the jungle inland.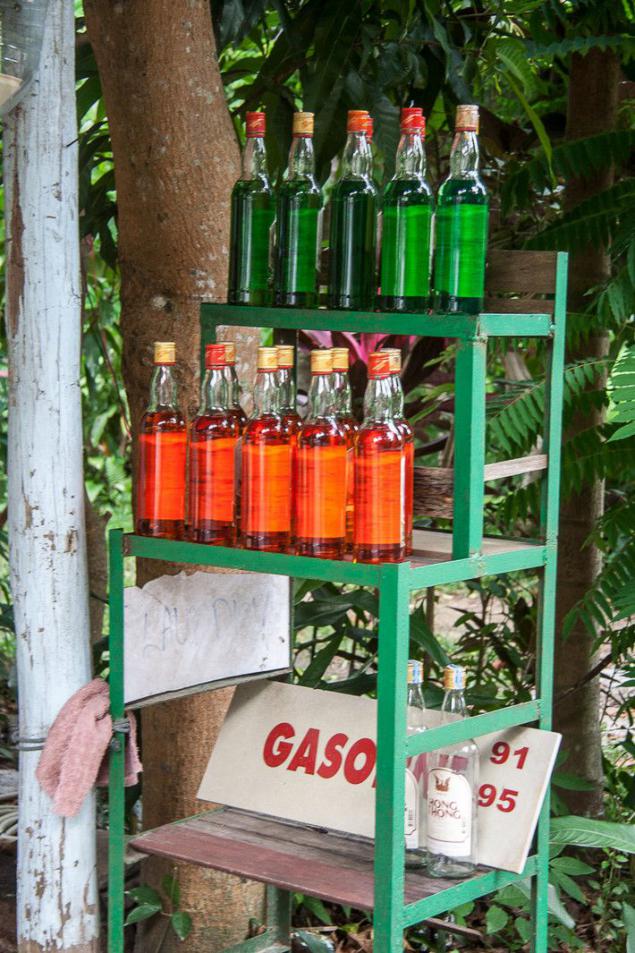 This is - self-service laundry, which we often used. Suffice it handy thing worth 30 baht ($ 1) on average, but has to dry laundry at home. You can still take the laundry in the wash, and the locals have to pick up dry, but it would cost 40 baht per kilogram.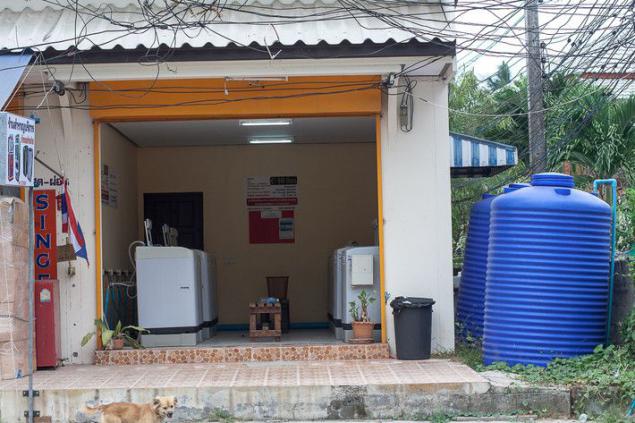 In general, our budget for the week is composed as follows: two approaches to the market - 1000 baht trip to the store - 1200 baht, gasoline scooter - 100-150 baht, about 500 Baht on entertainment, fruits, vegetables, unexpected purchases - more about 1500 baht. As a result, a yield of about 4,500 baht, or $ 150.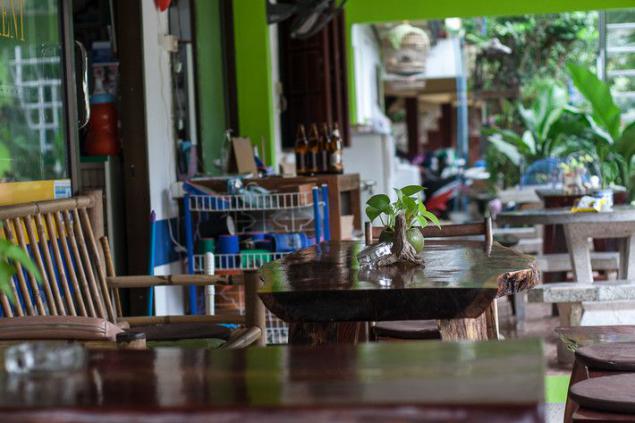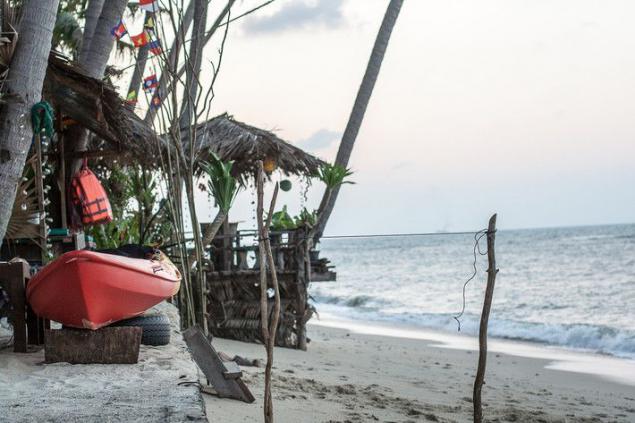 One of the issues that can wait for visitors to rest in Thailand - insects. They were here a lot. Ants, however neither hid, it is still in the house, so all outdoor products, including cereals, store in the refrigerator. A couple of times encountered scorpions, but it is rather an exception. Most - snakes, one right next to the house in the dark miracle it did not come, and we're walking in flip flops.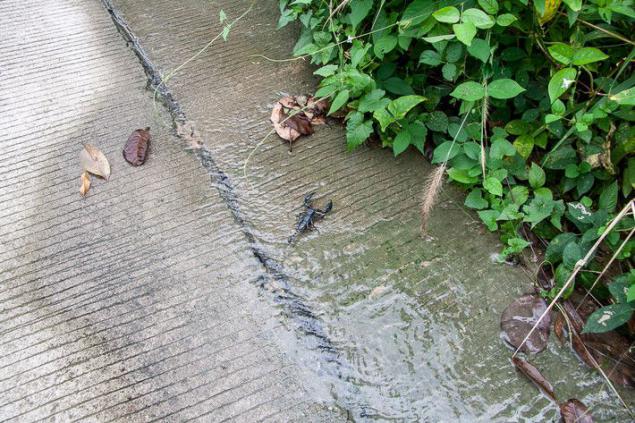 It happened to us to survive, and the rainy season - almost a week pouring buckets all day, thunder did not cease. Everywhere on the streets of the flood, so many houses are on stilts. Virtually no one at this time does not come out into the street. We are also home to read books, sculpted with a child, drawing, studied the new programs. However, even in the rain the temperature comfortable - about 24-25 degrees.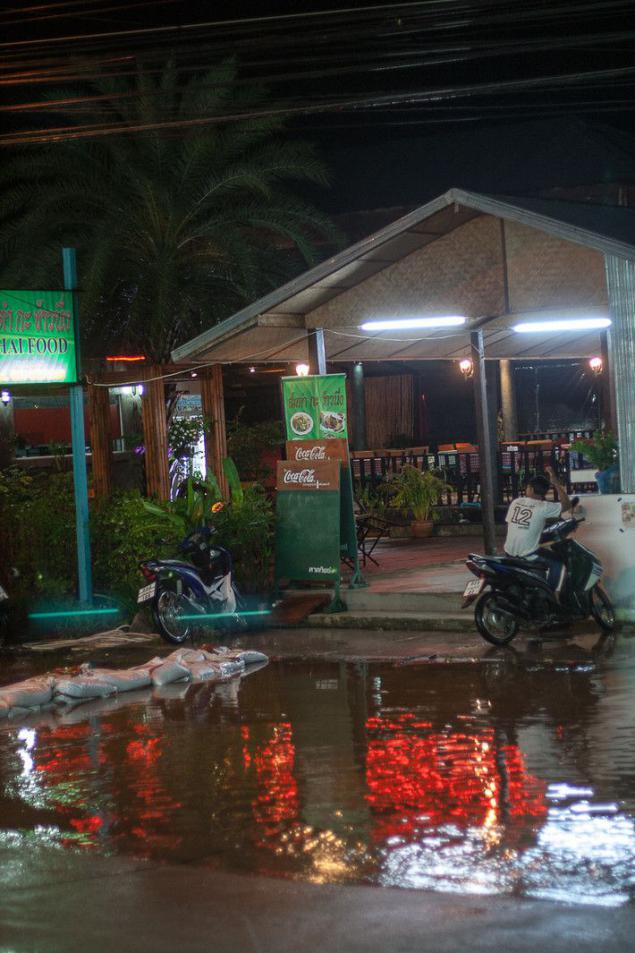 Residents of Thailand know absolutely nothing about Belarus. Even if you describe, they can not imagine where our home is. Total travel just a few people remembered the geographical name of Belarus. At the same time the tourists from any country are treated very well. Local mostly smiling and friendly, very fond of children, constantly strive to stroke, to treat something. For them to touch the white calf - a good omen.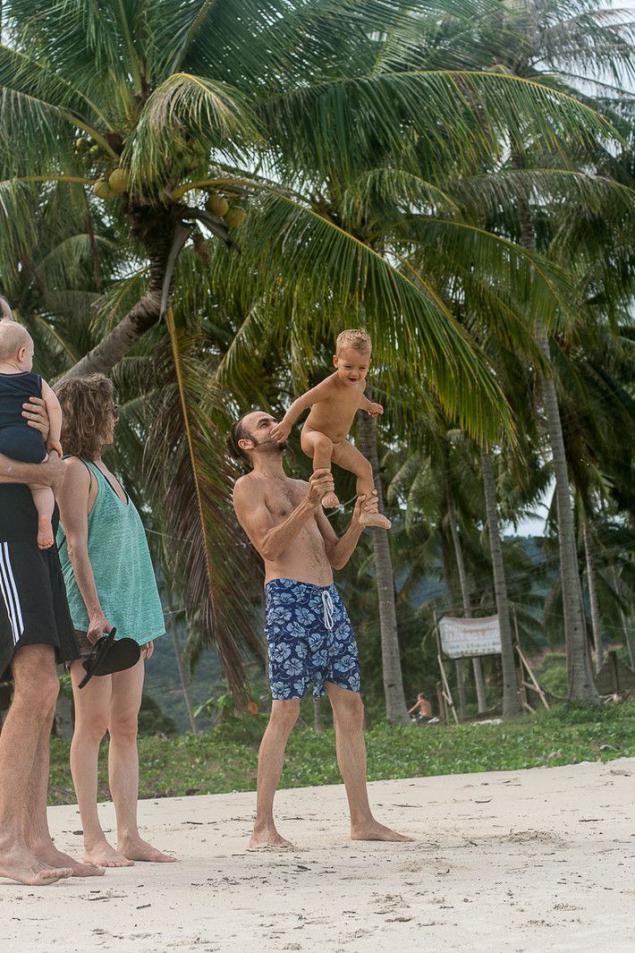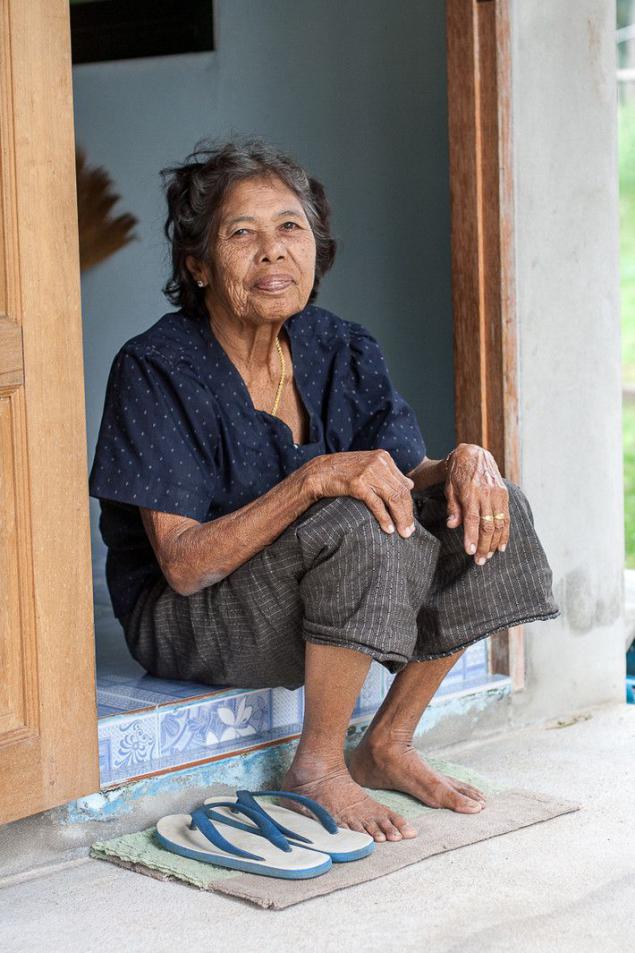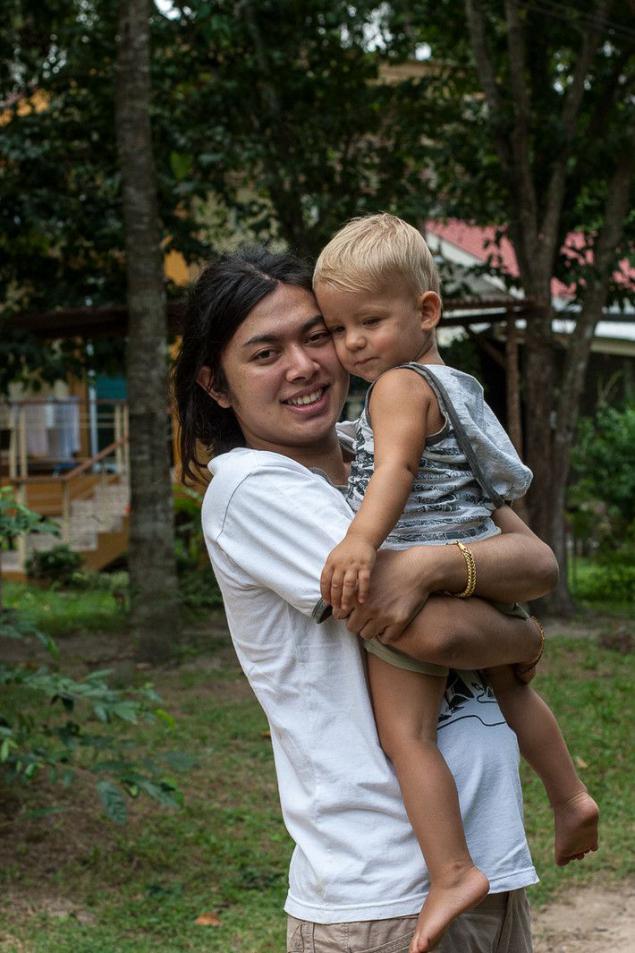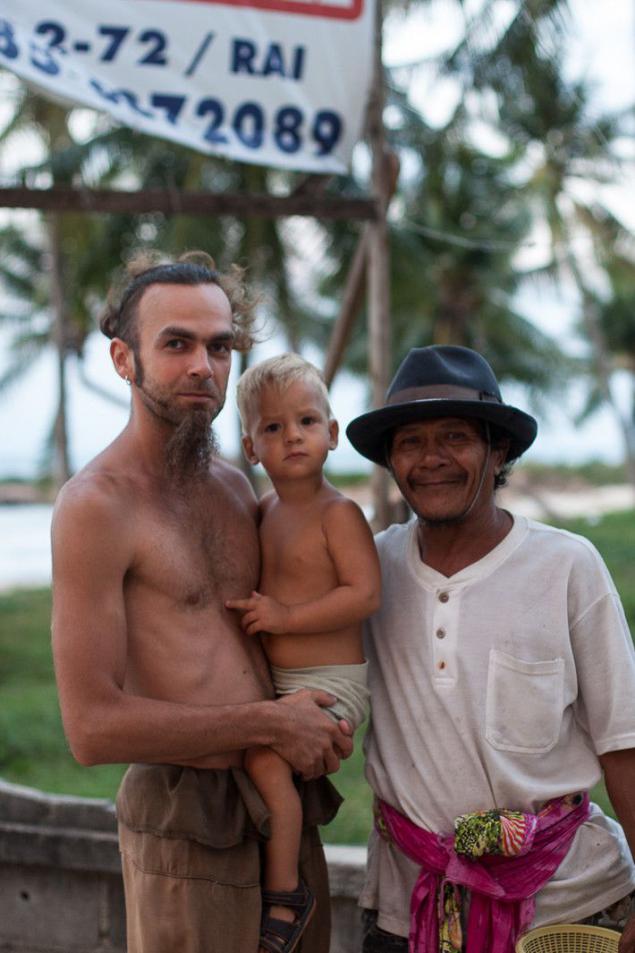 Recently, we have moved away from the south to the north, to the mountains and civilization. Equips is here, but still miss no sea, no leisurely samuyskoy life. However, there are more opportunities for a variety of activities - both adults and children, a lot of interesting places in the city and in the surrounding area. Cheaper food, accommodation and entertainment. February 1 we're running a Thai visa, and it is likely we will continue our journey and go to Malaysia, in Kuala Lumpur.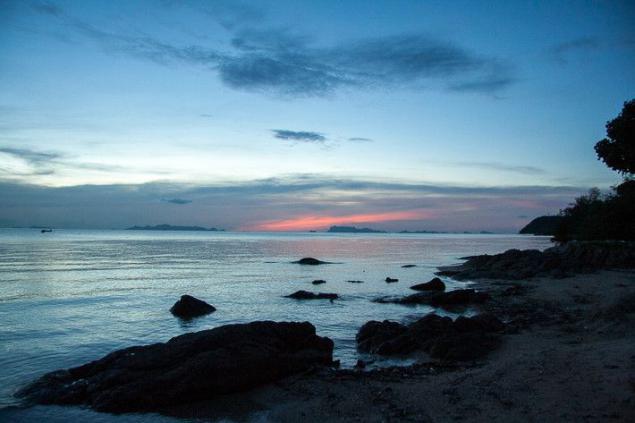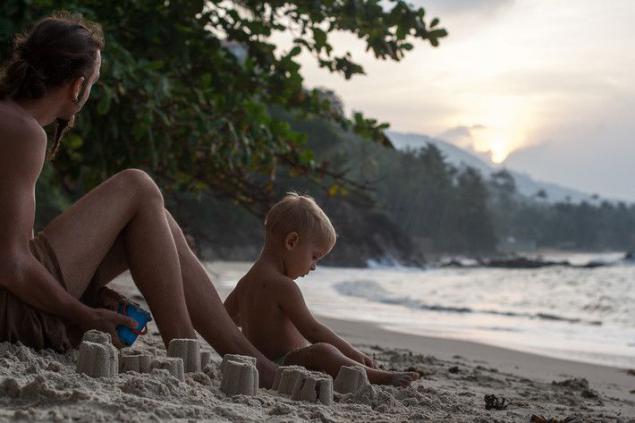 Source: realt.onliner.by