Modern students - lucky. For them, briefcases and backpacks are sold in different sizes and shapes, bright crayons, fun pens, pencil sharpeners in the form of small animals, and machines, and the very uniforms you can find a comfortable and fashionable. In our childhood, everything was different. But childhood has a childhood, and we were glad that we had: notebooks, book covers, counting sticks, stencils ... And comparing with the modern attributes of the school, remember them now with a smile.
Notebooks with Blotter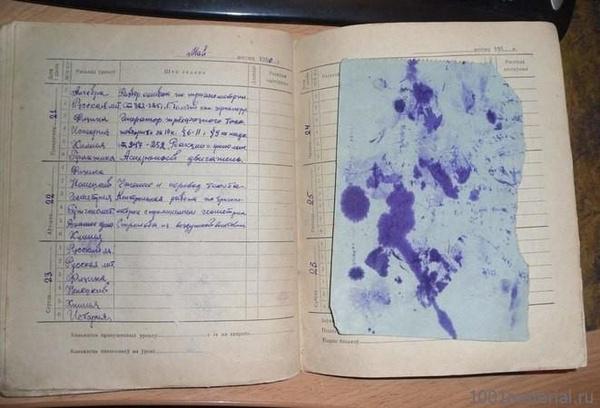 The notebooks were unpretentious, without drawings and inscriptions. On the reverse side of the printed rules of conduct for students, the multiplication table, or, at worst, the lyrics: "Soar bonfires Blue Nights", "Victory Day", "Eaglet", "That birch, the rowan tree", "How to start a Homeland" "Hymn of the Soviet Union." The notebooks were somehow a dirty sad colors: blue, pink, green, yellow. Until now, a mystery to me why in a notebook in the box had no fields? They had to draw themselves, and always with a red pencil, not a pen.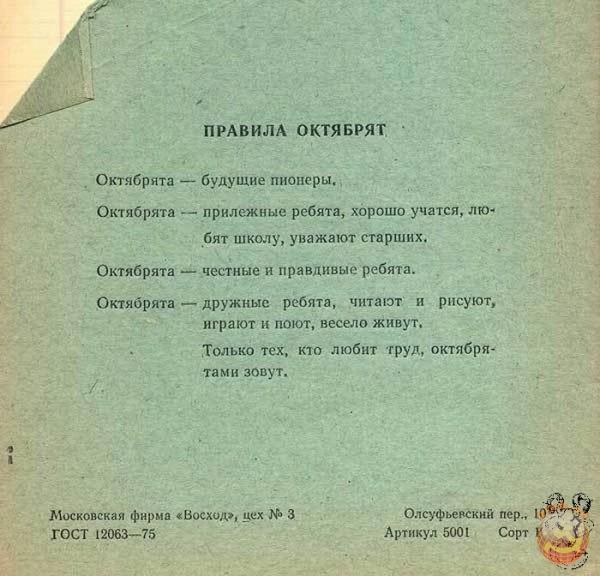 For some time we have written in ink: first fountain pens that are dipped in the ink-pot (they were on every desk and in them forever sailed One dead midges). How would you akkuratistom-equilibrists was, yet you could not avoid smudges on the desk or in a notebook. Later sticks with pen replaced the ever-leaking automatic ink pen (with pipettes and screw). Incidentally, the pens can be found at the post office and savings banks in the late eighties, they filled the receipt and written text of the telegram.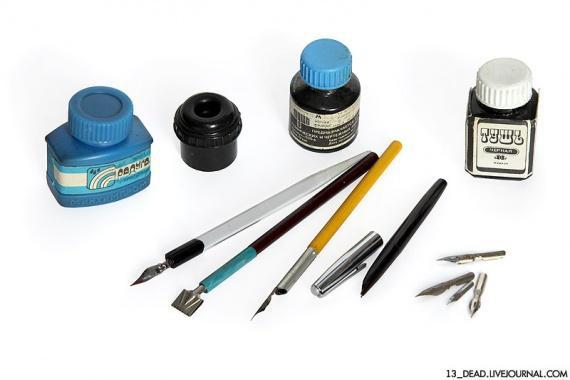 Ballpoint Pen Ministry of Education of the USSR permitted to use only in the late 70s. Of course, it was a breakthrough, all children Motherland relieved. And only now realize that fountain pen - it's expensive and stylish, and the calligraphy is an art - in which the Japanese, for example, still earn good money.
In order not to wait until the ink is dry, blotted page special leaf that lay in each notebook - blotter. This is quite a remarkable thing, gone into oblivion along with the fountain pen. And word what good - blotter.
Pink, blue or purple leaf was always used up and izrisoval, and indeed it was a bunch of applications: from the blotter made great airplanes, because the paper was easier, cribs and Christmas snowflakes also doing great. And notes to girls or boys! They silently fell into "the object sighs," in contrast to the heavy paper leaves.
Do boys tend to quickly use this leaf, and not entirely for its intended purpose: it chewed through a tube to run the ball into the neighbor (neighbor). Unhappy children today than they spit at each other?
School uniforms
If you ask 40-year-old women, what color clothing they dislike most, 90% of them say, "Brown." This stems from the Soviet school uniform: dress eerie brown and black apron. Until now I shudder at the thought of touching this barbed clothes (dress sewed of coarse wool) to the body. And mind you, it was worn all year round: fall, winter and spring. This dress was cold in winter and hot spring. What kind of hygiene can there be? I remember one time sold special tab with cellophane, which is sewn to the axillary region to pay to not stood out white salt stains from sweat.
It was supposed to wear a brown dress and black apron brown (black) bows - the more color combination! In a festive school outfit consisted of white apron, stockings and bows.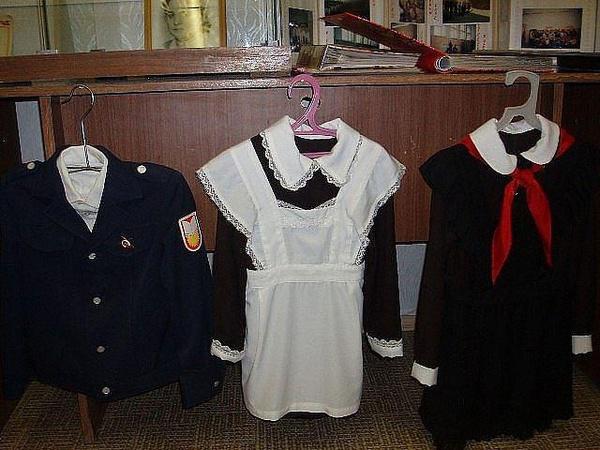 To somehow diversify boring shape, mothers and grandmothers "rip" on collars and aprons: they were made of the finest lace, imported guipure vyvyazyvayut hooks inventing styles of aprons with "wings", with frills, etc. Sometimes there are just masterpieces of hand-made clothing. The girls tried to beautify the school clothes as they could: pinned brooches, made application of leather, sewn beads (but strict teacher made all this splendor to clean, they are also the ruler vymeryat and the length of the dress from her knees to the edge - God forbid higher millimeter than normal according to the instructions of Ministry of Education).
Some parents managed to pull to get "Baltic" form, it was a nice chocolate color and sewed not wool, and out of some soft material. In fairness, I note that the Soviet form sewed different styles: Use a pleated skirt, tucks, pleats, etc. Still we hated form, good it was canceled in the mid 80's ... Though now sometimes look old photos and comparing the current school uniform, I think: maybe something was in those dresses with aprons? Stylish and noble.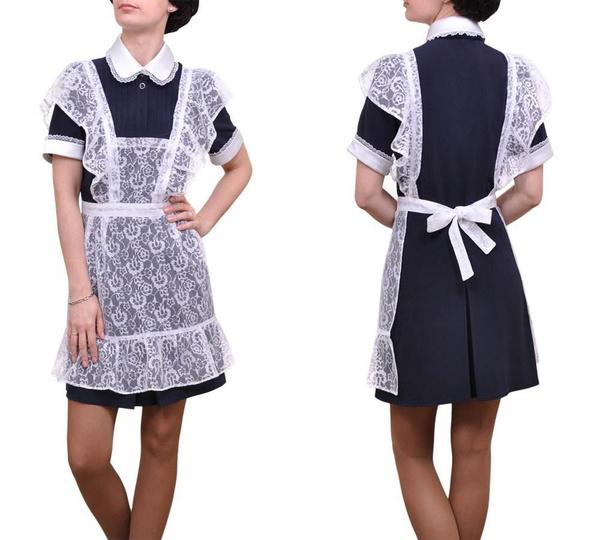 Collars had to wash and sew each week. This, of course, badly strained, but the height of the present understanding of the mind - it was a good lesson in cleanliness for girls. How many 10-12 year old girls can sew a button and wash yourself for a lingerie?
Korzhik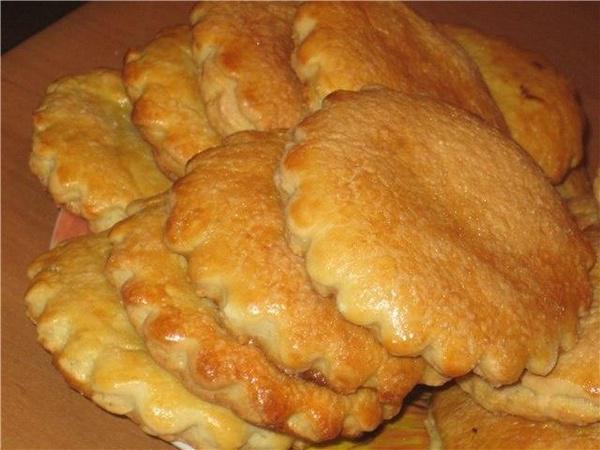 But what was truly beautiful in those days, so it's milk biscuits in the canteen! Amber color, fragrant, crisp! And the price is very affordable - only 8 cents.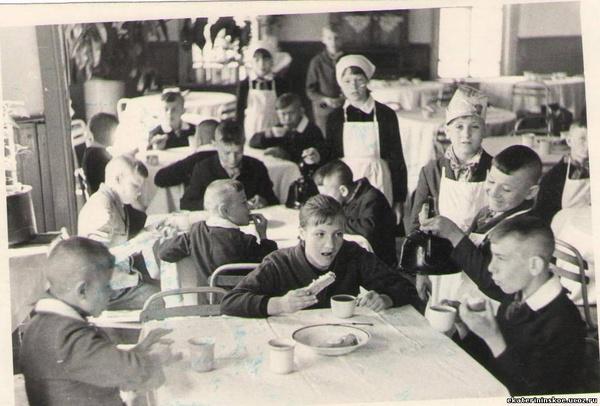 Yes, there were scones with jam, poppy seeds, cinnamon muffins, cheesecakes and Smetannikov but recall some reason, these biscuits.
Satchels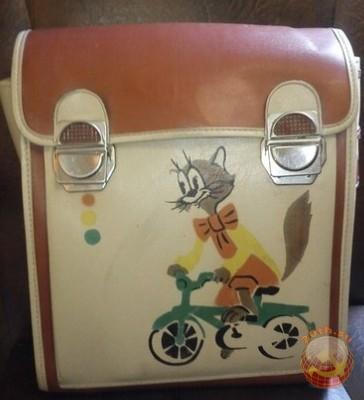 High school students paraded portfolios: black or red, and for the younger students were indispensable packs. They are made of imitation leather smelly and button-fastening them just broke. But the packs themselves were incredibly strong: they skated with ice slides, or sitting on the abdomen, they fought, they were thrown into a heap after school, when it was necessary to urgently assemble a team for playing "cops and robbers." And they did, lived and served for a year.
Czechoslovak pencils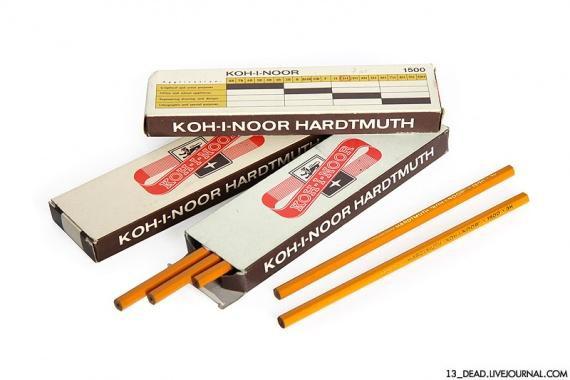 It is now simple pencil (soft or hard) can be purchased at any department office supplies, and then considered the best Czechoslovak pencils Koh-i-noor. They were brought from abroad, or getting out to pull in a department store. They do, by the way, the California cedar (in any case before). How do we whittle during study these yellow sticks with gold, and with gold bukovkami pimpochku the tip!
Stand for books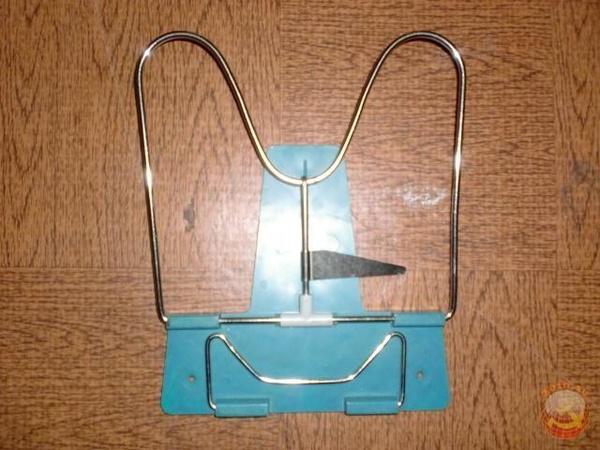 Of course, the convenient thing, but it is very heavy. Especially for sitting in front of the student - if it twists and interfered in the classroom, getting on the head with a book stand.
Sharpeners
I do not like sharpeners, as a child my dad taught genius sharpen pencils blade or a sharp knife. Sharpeners in those days was not enough, and they sharpened usually cruel. While you will achieve the "right" pencil lead, pencil end, the only exception is a mechanical table priborchik sharpening pencils.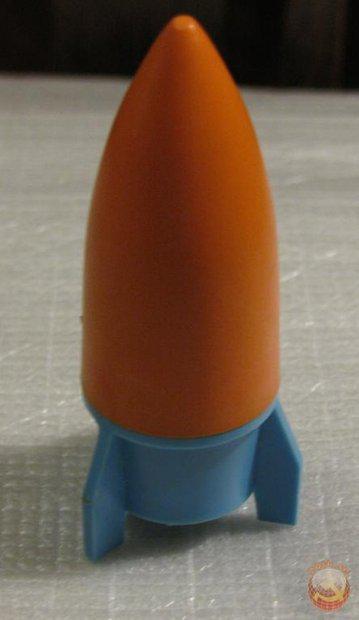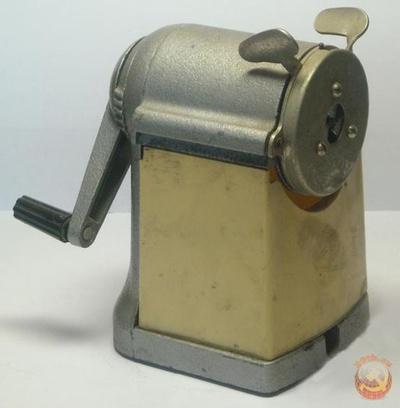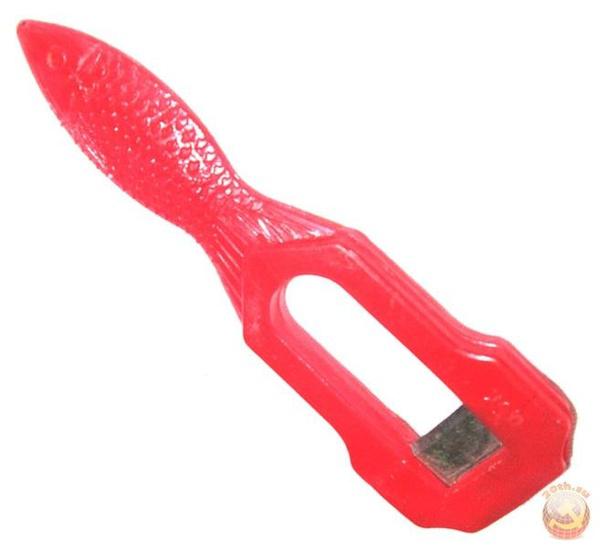 Each of us has his memories of that time - and not very bright. And what do you remember from your childhood school?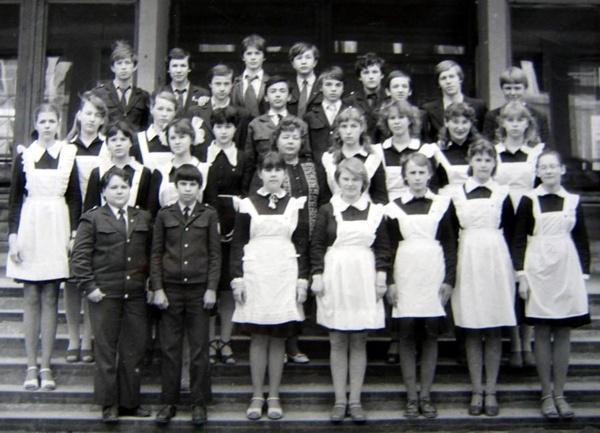 ©