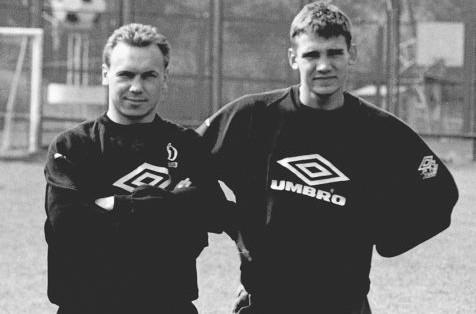 The history of the mid-90s, more precisely 93god. Then for the Kiev "Dynamo" lit Leon-killer, I mean Victor Leonenko. Was a very talented and a driven forward, if anyone remembers. Besides football merits, besides more hefty and actor.
"Dinamo" met with "Barcelona" in the European Cup. Dramatic match. Dinamo scores - Catalans meet. The "Dinamo" removed the player. It seemed, given the power of the "Barcelona", everything will go nuts. But in the second half, "Dynamo" Created by a miracle, while Leon scored two goals, all on the ears.
And so wildly tired and happy tumble players in the locker room. Leon includes:
 - Guys, I - God!
Yes, Victor, you're now a god, now all handsome, calm down.
Yeah no, you do not understand. I - the real God. Remember, there are disabled people in wheelchairs at the entrance to podtribunnogo sitting?
Well
-So Now, I'm coming, one of them stood up and hugged me.