Valley of Geysers and the caldera Uzon is located in the Kronotsky Reserve in Kamchatka.
Every day, tourists visit these places and get burned, and only our Russian people, foreigners are more attentive and responsible.
Bears also stalk the hot springs exposed legs, because they can not read a sign reading Caution!
Let's find out if they get burned.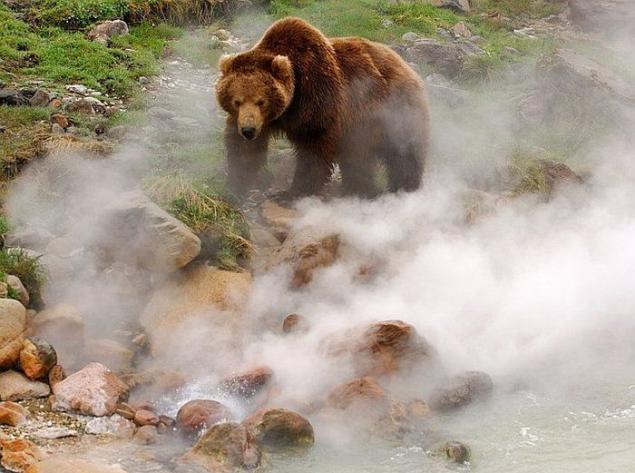 Experienced animals are able to use volcanic heat for warmth in cold weather. In April, May and even in early June in the Valley is not uncommon snowstorm. In those days, the bears fall on the earth warmed. At the local old-timers - Temnolapki and oligarchs - have cherished maturation on the steep slopes above the most warmed-sections, for example, on the stained glass windows, where they wait out bad weather in the updrafts of warm air and steam.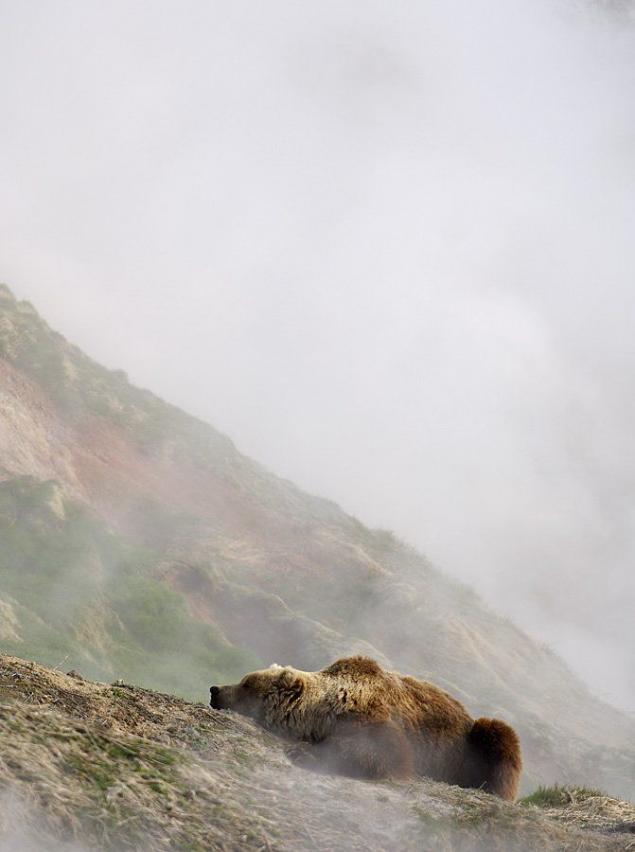 Bears are also adapted to use volcanic heat. For them, the Valley of Geysers - a gigantic volcanic heated greenhouse. In spring, when the Kamchatka still covered with snow, animals gather in a warm oasis of greenery to eat first, rapidly vegetating on the heated ground.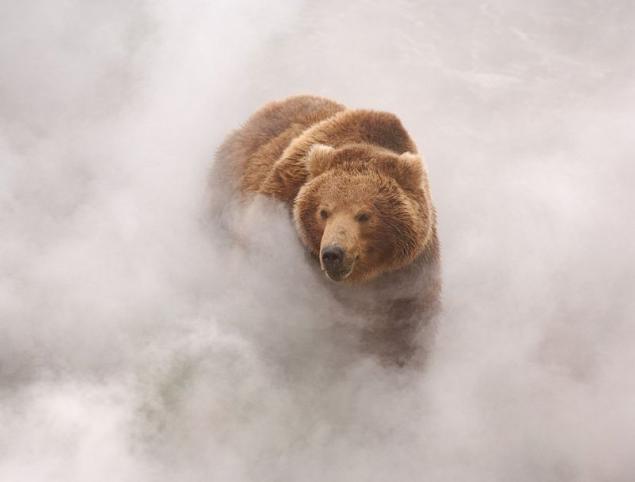 Some days in the Valley can come to two or three dozen bears. Such a dense cluster of animals unique even for Kamchatka and can be compared only with the concentration of bears in the South Kamchatka reserve on the shores of Lake Kuril on the south of the peninsula, where there is the biggest in Eurasia spawning sockeye.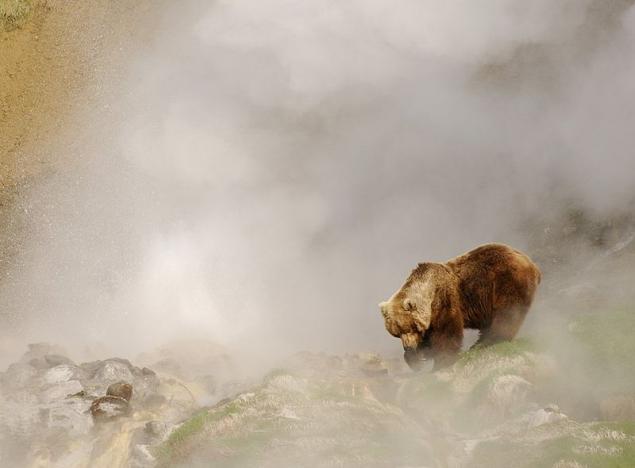 The beast is watching a geyser eruption Avery: