Coming of Age Day is celebrated in Japan since the late 40s to the present day.
Festival dedicated only to girls and boys overcame twenty years abroad.
In this Age of Japanese have become full citizens of their country.
The holiday is celebrated very gorgeously with a mandatory part of the official and noisy parties with alcohol.
According to ancient Japanese tradition on this holiday girl dressed in kimono cape of swan's down, and sandals Dzori.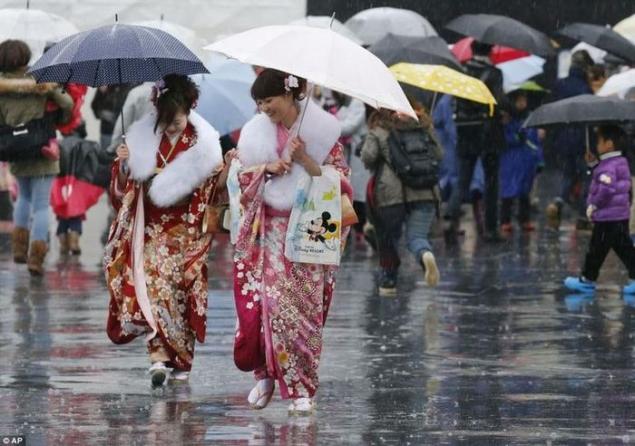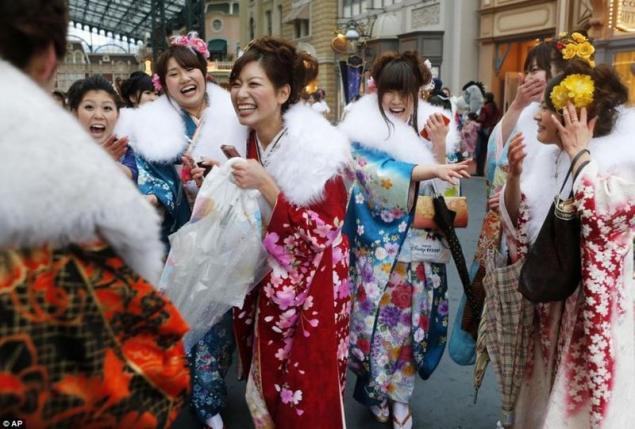 1. Girls rejoice early adulthood.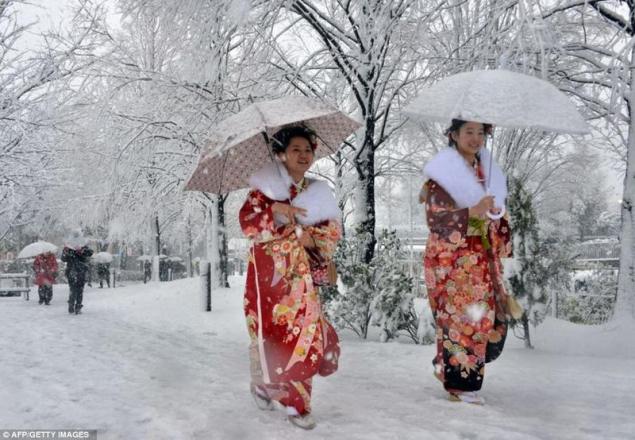 2. Japanese women hurry to the official part of the event.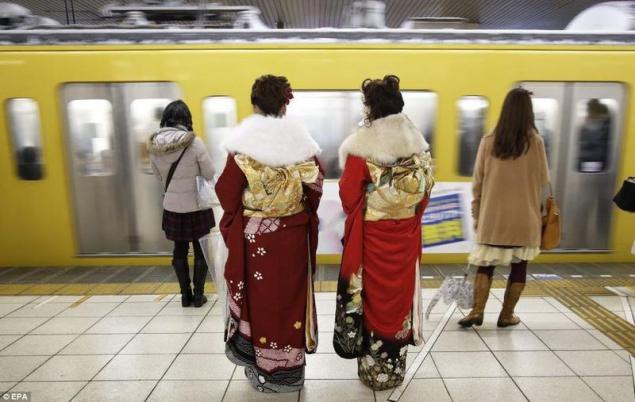 3. Two adult women in the underground subway.