Wake up began very late, about two o'clock. Snow, blizzard, no visibility, weather in general about anything.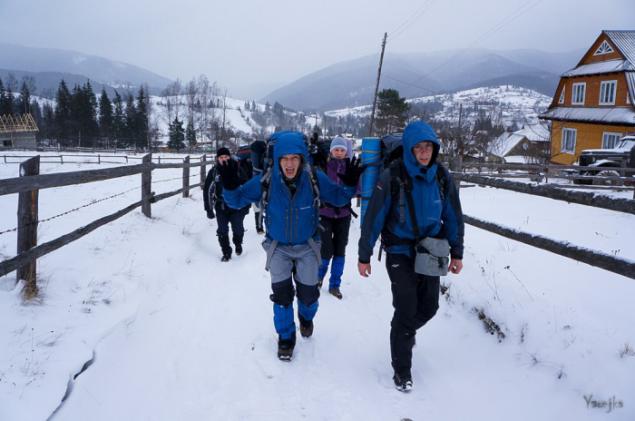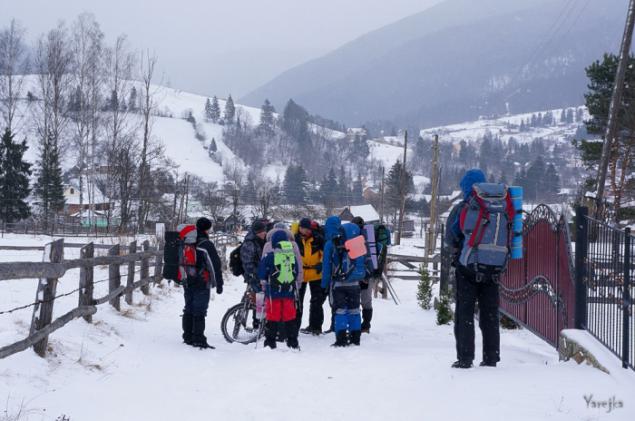 But, I tell you, quiet Carpathian village delight in all weather conditions.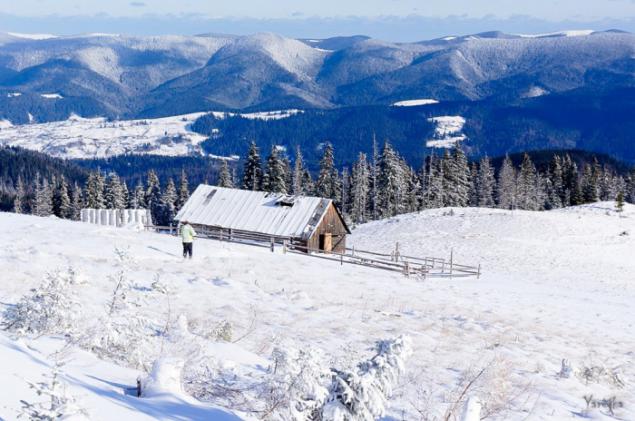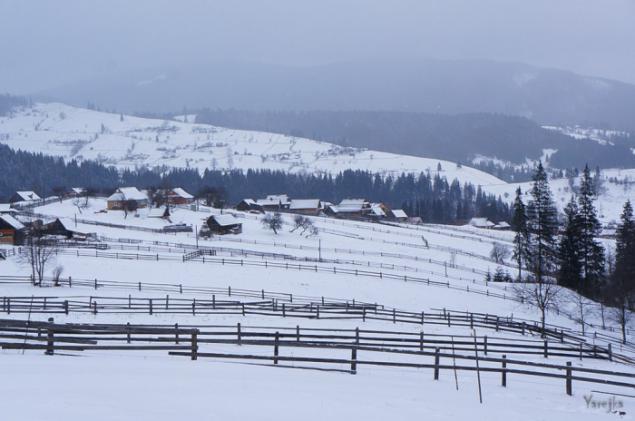 On the way up, met a horse, carrying wood to the sawmill.
I never thought that we still use this method of delivery.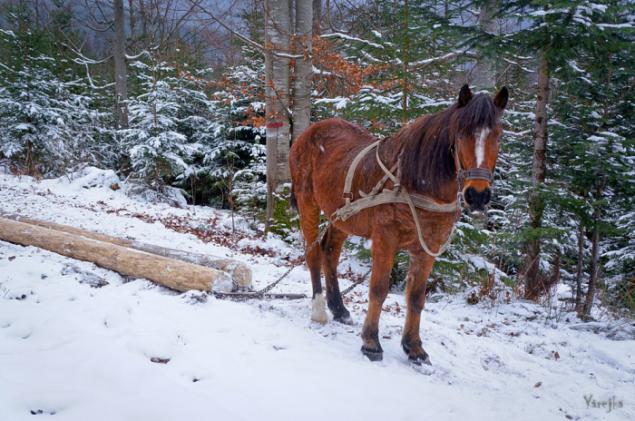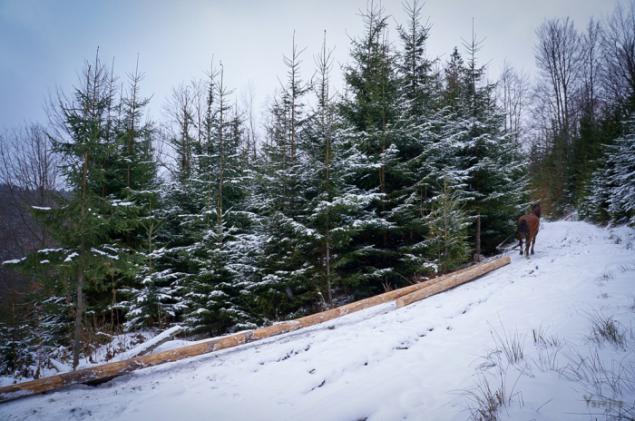 And the evening in the winter forest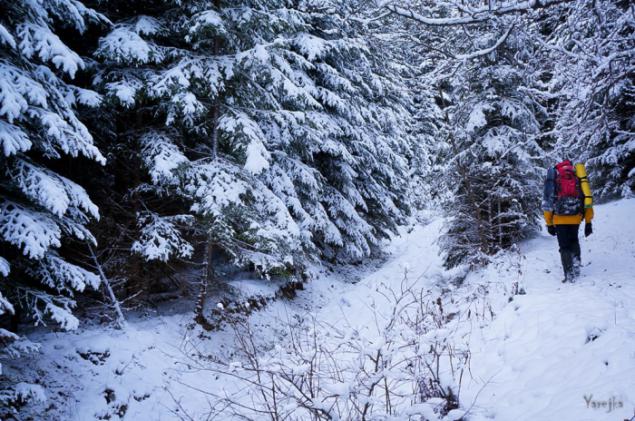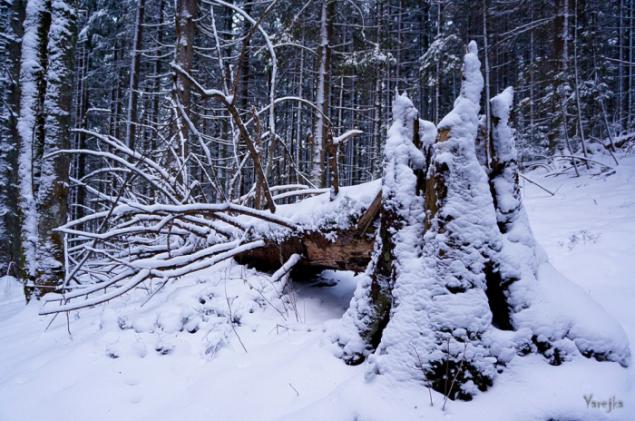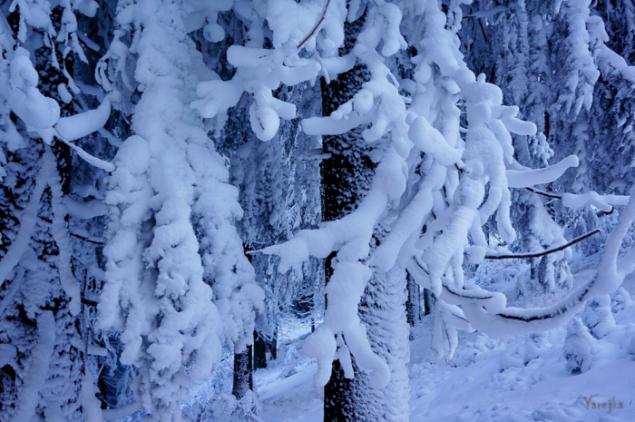 It was getting dark very quickly.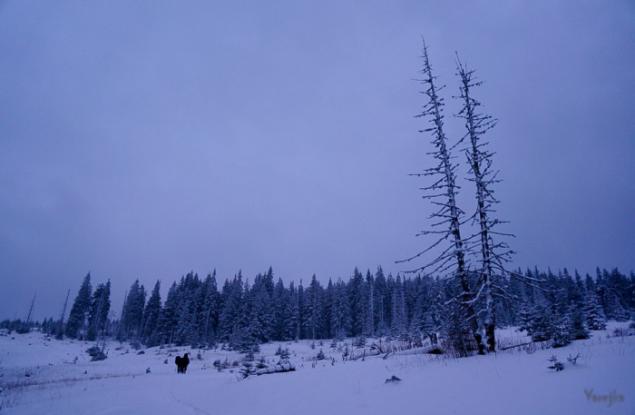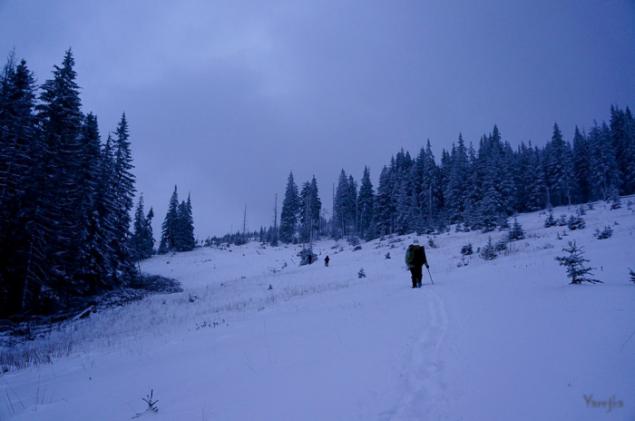 The biggest Fail output was ...
What we did not bring any tents.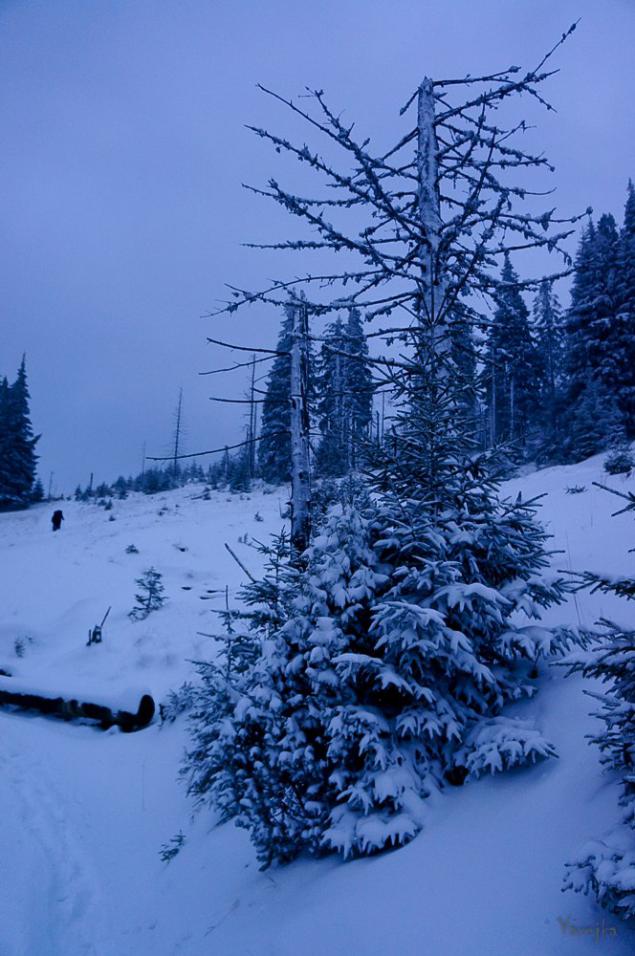 Cleave to kolyba, which was supposed to be somewhere along the route, we decided not to drag with them overweight.
Great advice !!!
Do not repeat our mistakes, the tent is necessary in any case, so to speak, just in case! Sekonomiv couple of kilograms, this time we had all the chances to grab a cold.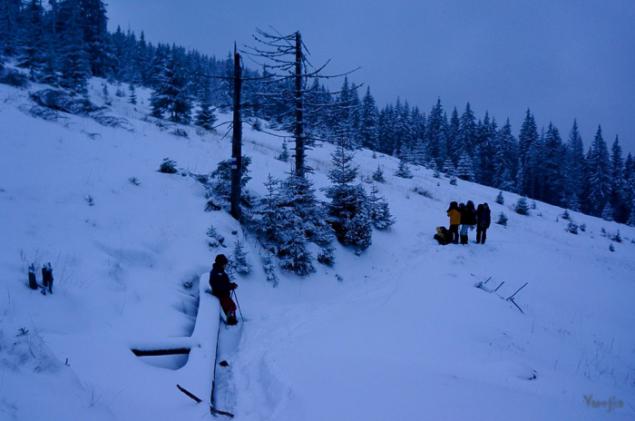 But luck. Kolyba still found. And not even one.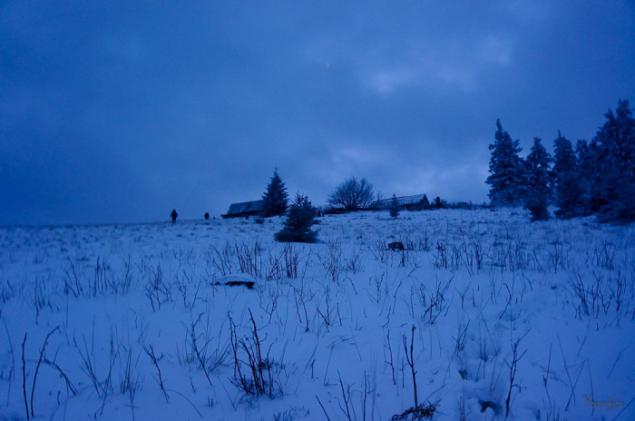 Selecting a menie not purged, is located right at home.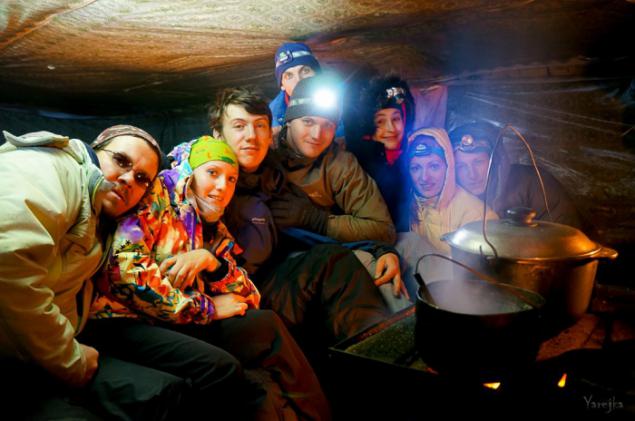 Mulled wine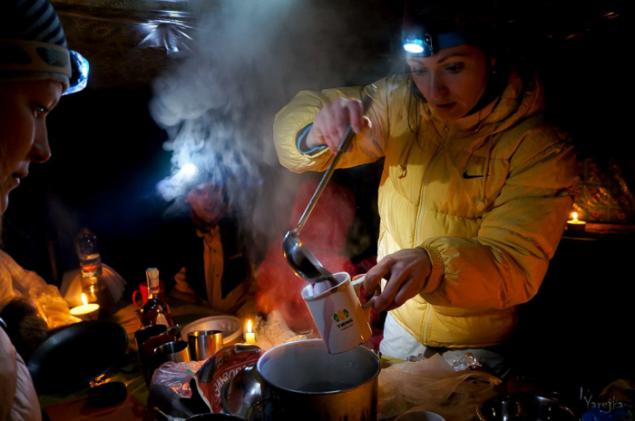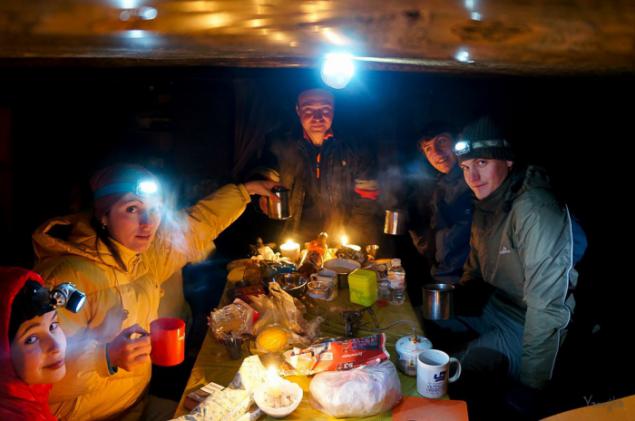 Borsch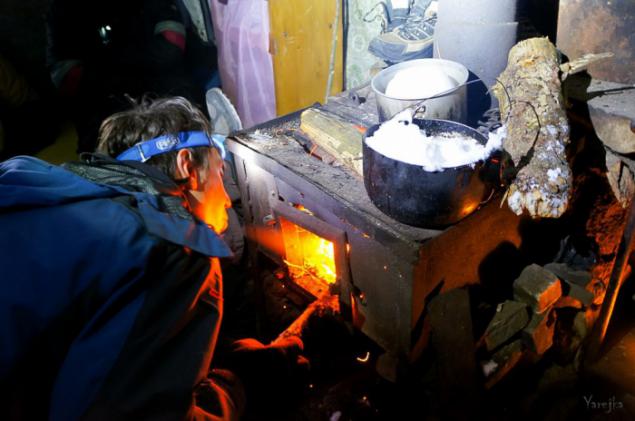 \
Skewer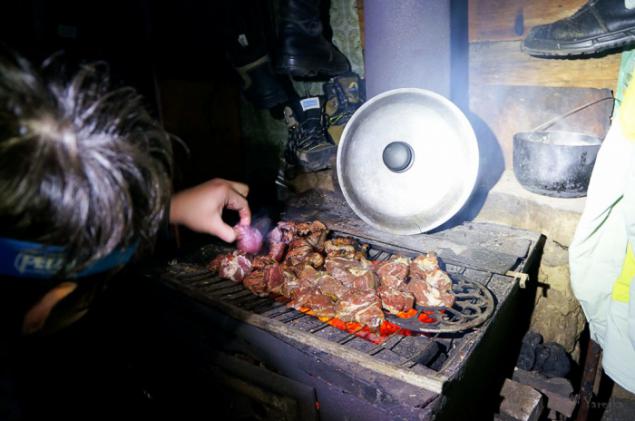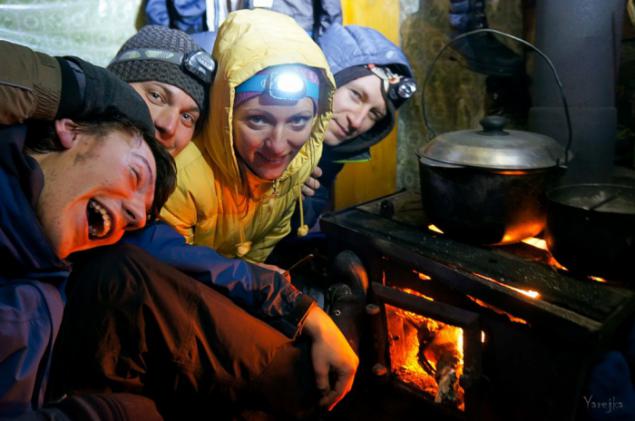 But the temperature in the room to raise the sane and failed.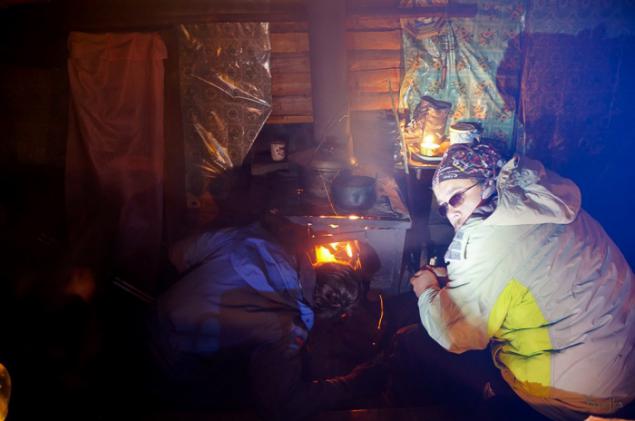 So we are with grief in half through the night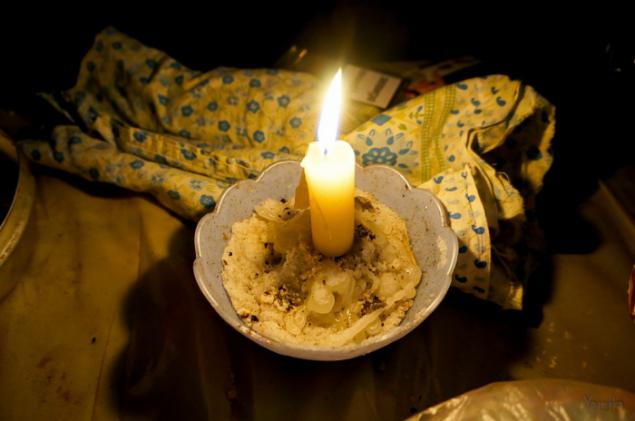 And in the morning woke up in a fairy tale.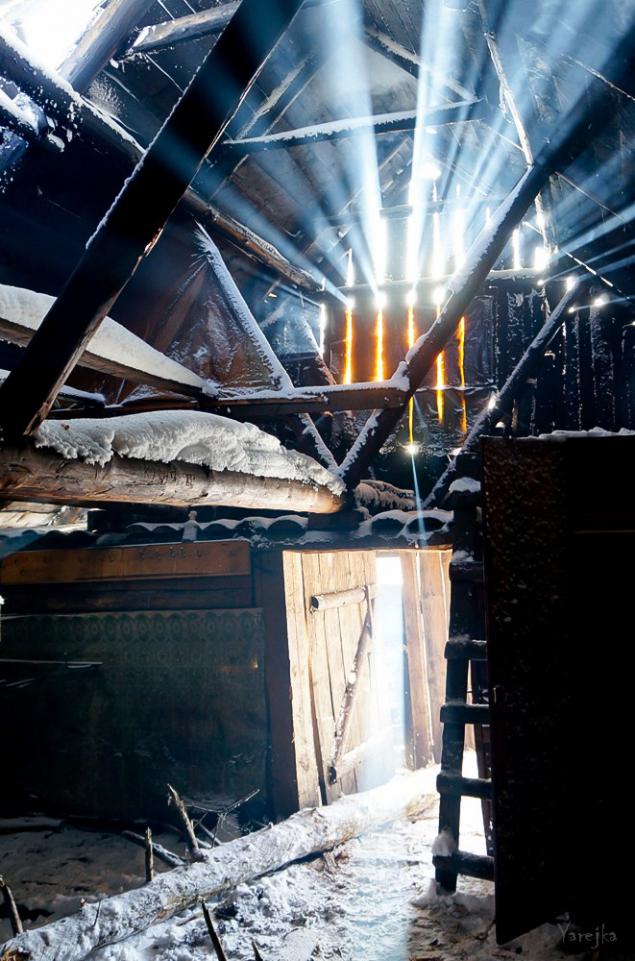 His head did not cease to cool song ...
"The ceiling of ice, a door creaking ...
For a rough wall barbed darkness ...
As one enters over the threshold, frost everywhere,
And from the windows of the blue parka blue ... »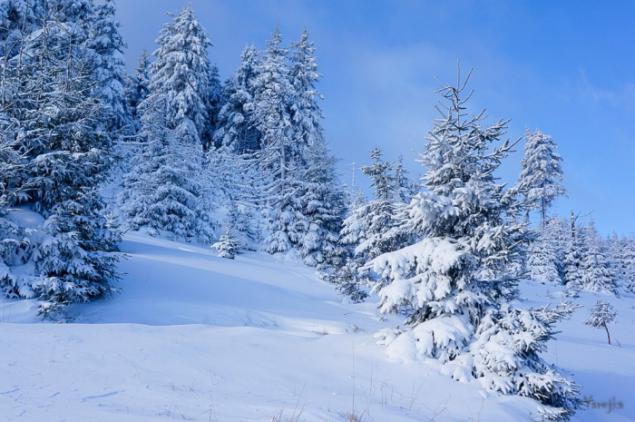 Beauty on the street was indescribable.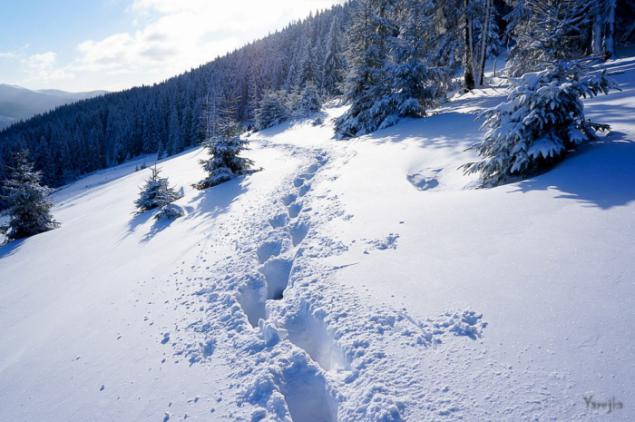 We had more time to the summit.
As always all slept. Time to spare.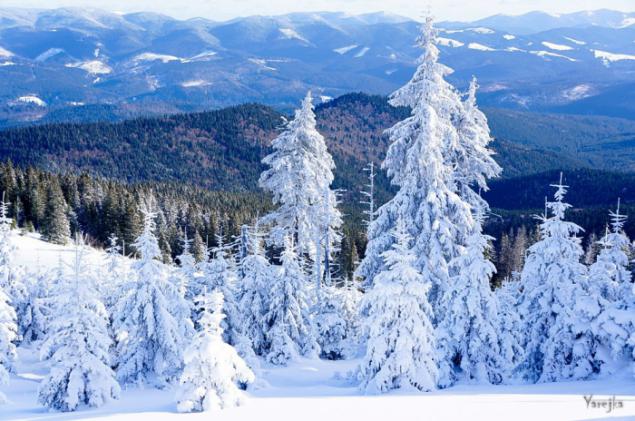 Had iti on a straight line through the forest. Search trails just nebilo time.
And there is beautiful! All in the snow, all in inii, the eye does not take.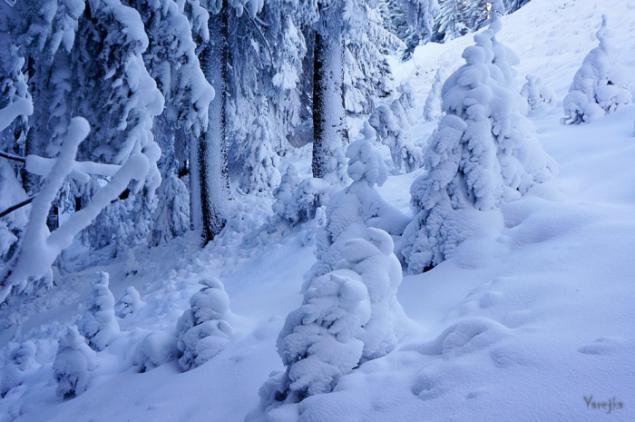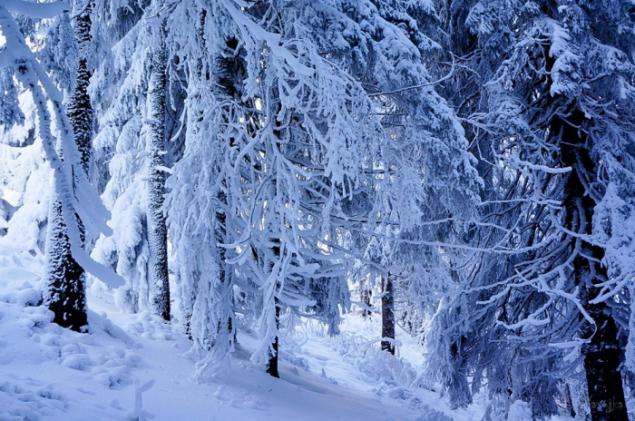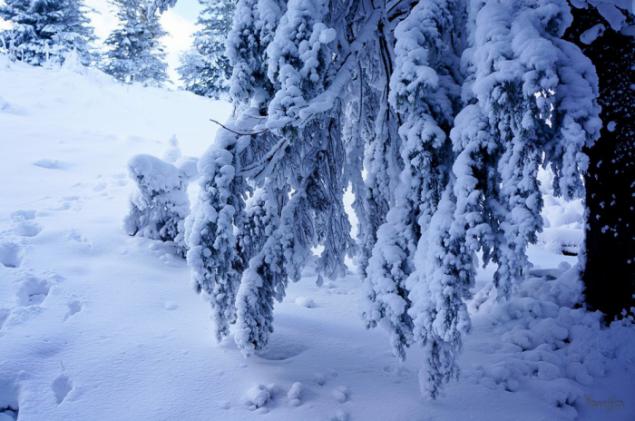 Ridge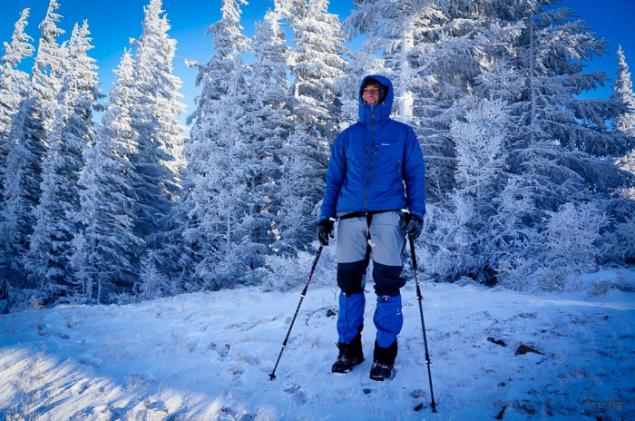 Goverla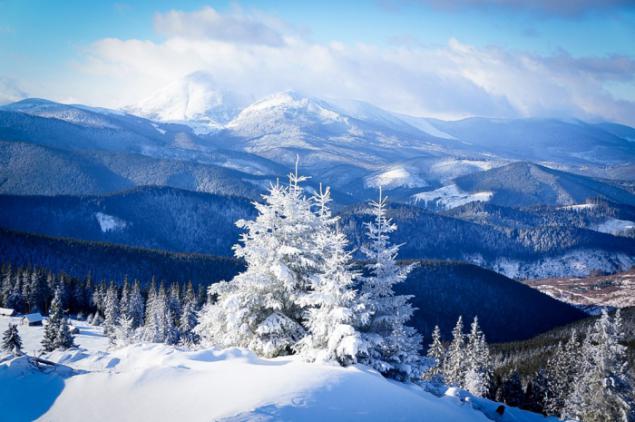 MASHR roll koukul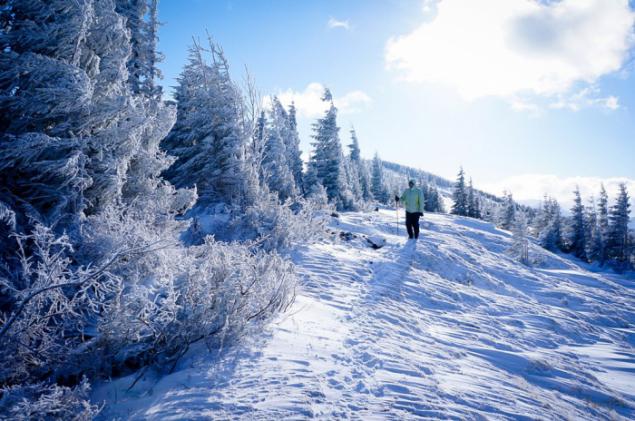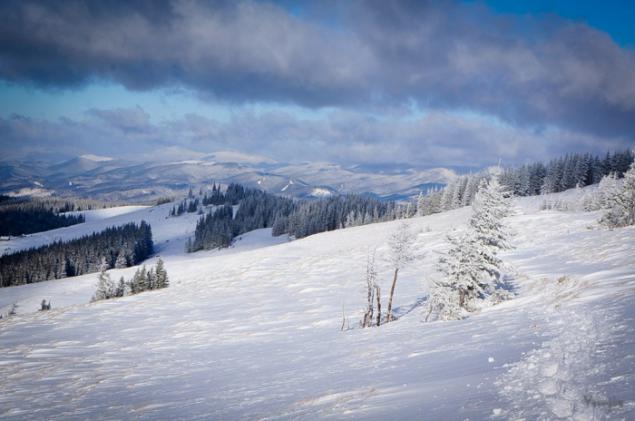 1539 meters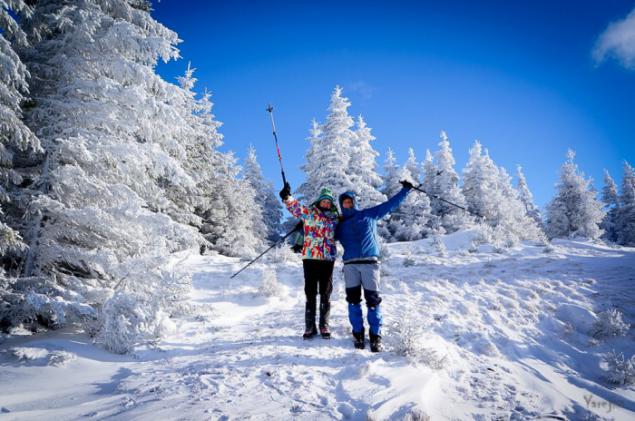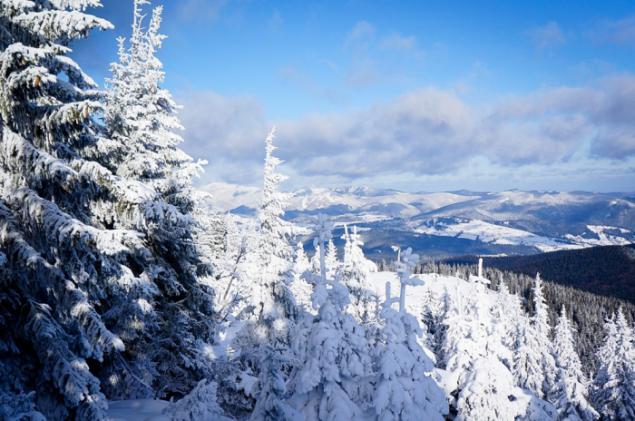 Winter mountains are particularly beautiful, and the Carpathian Mountains is no exception.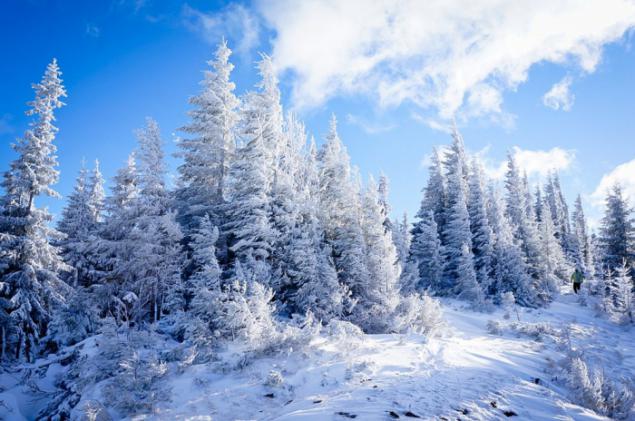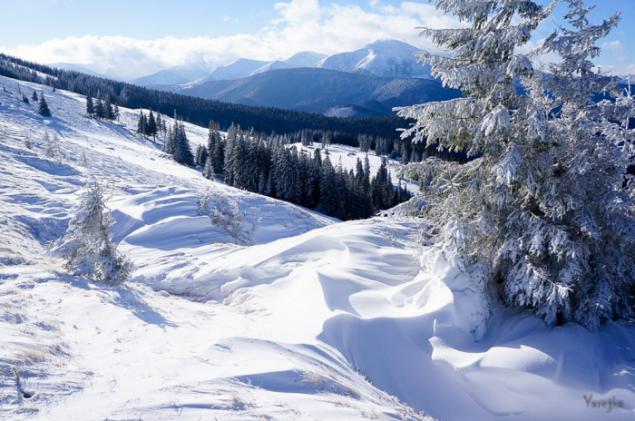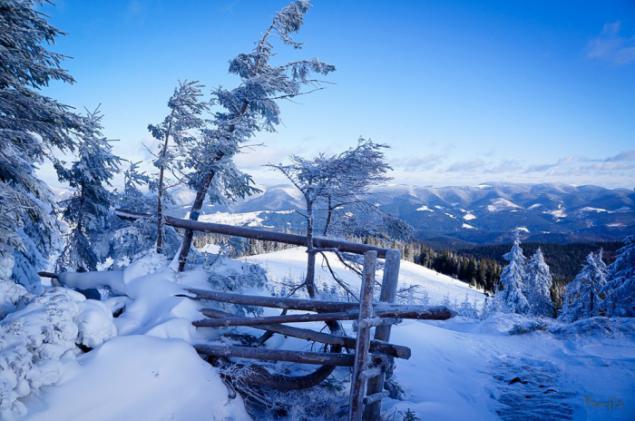 And even though they are not particularly high, and absolutely no complicated by cross ...
In no case should not forget that winter mountain is not a toy. And treat them accordingly need.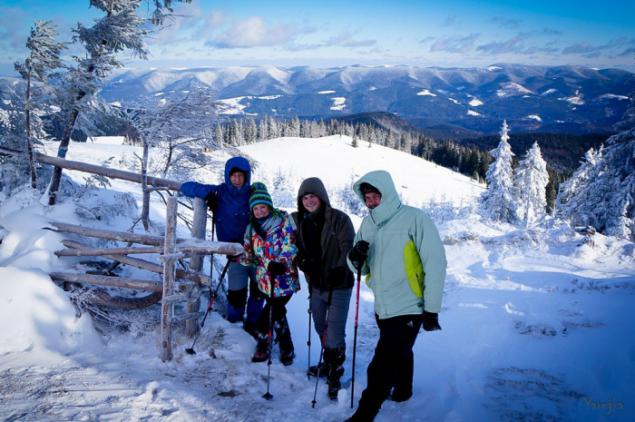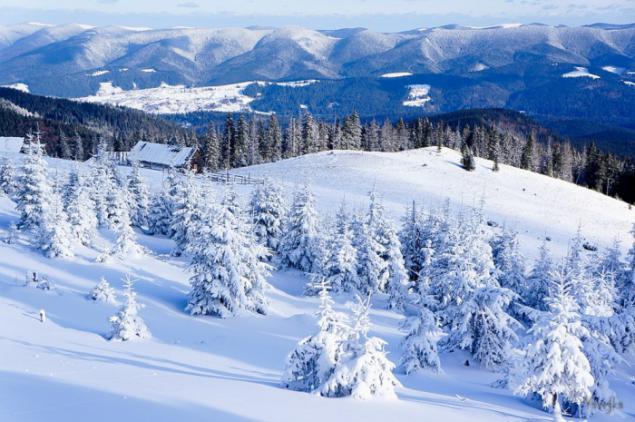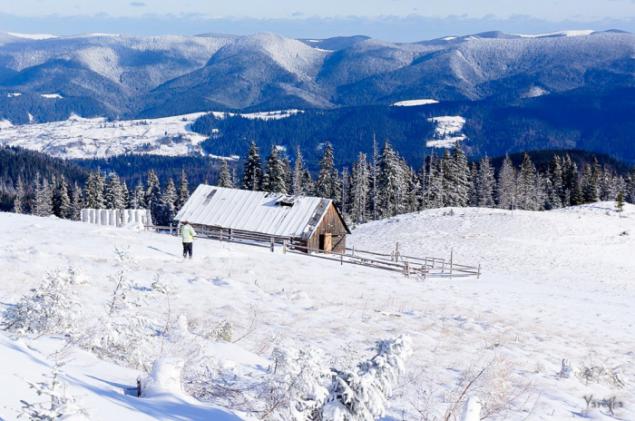 ©