According to the witness the incident Catherine in Tallinn area Lasnamäe: a man down from the eighth floor of the house on related sheets, got only up to the fifth floor.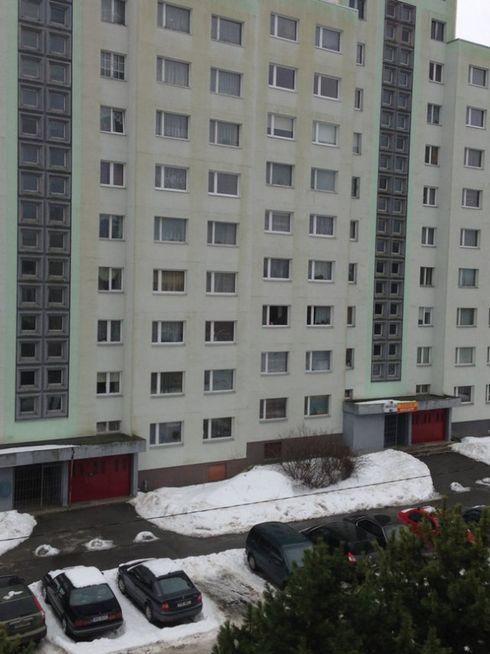 Police patrol arrived at the scene, found on the ground next to the house is 35-year-old man. Law enforcement officers called for an ambulance, the victim came to the medical car yourself.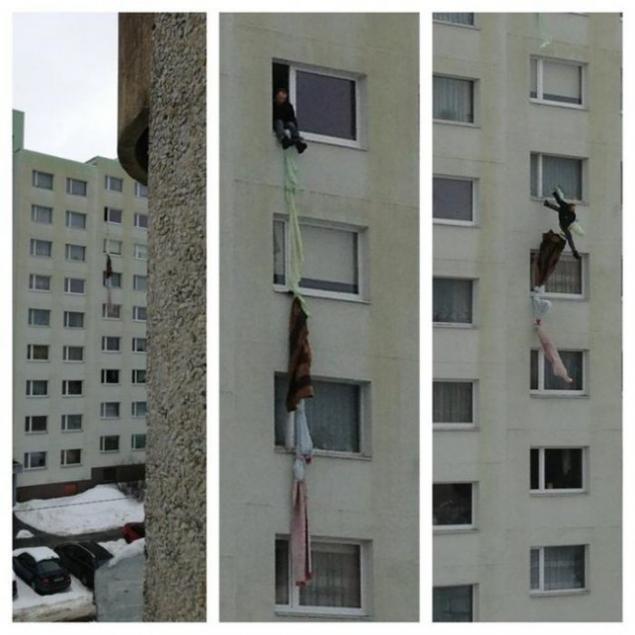 "According to the man, his wife locked him in the apartment. Since man wanted to meet up with friends, he decided to get out of the apartment with a rope of sheets. He climbed from the eighth floor. One floor he was able to ... - In the seventh floor of something beginning to crack. The sheet broke, and I fell to the growing bushes near the house, "- said Kahrie.
According to police, the man said that his wife had locked him in the apartment, and he wanted to meet up with friends.
"This Batman lives above us, - said the downstairs neighbor. - Scary loves to sing. Especially early in the morning, when the others are usually still asleep. Since he is a big fan of alcohol, often the wife locks him. Sometimes she closes it on the balcony - then heard the song exactly. Then comes the moment when he had to empty the bladder is there, and our balcony, unfortunately, just below their balcony. "
Source:
www.nasha.lv