Chinatown is located in one of the oldest districts in Bangkok, because the Chinese settled here as soon as they moved to Bangkok capital of the kingdom, and took a spot not far from the royal palace.
It turned out that Bangkok's Chinatown is the largest and oldest in the world.
The main street is Yaowarat Road, in the old days there flourished brothels, gambling houses and opium dens.
Now everything has changed, and now you can eat well, walk around the street markets, shops and family yuvelirka.
You can enjoy watching the beautiful remnants of colonial architecture and some interesting temples.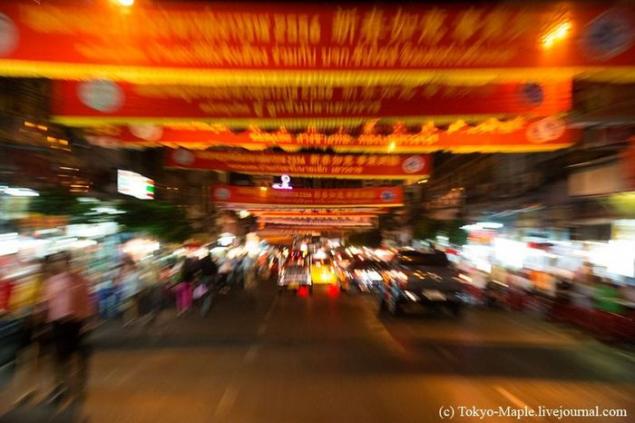 Prostitution is here, too, there, there are massage parlors and brothels and just, but not so open as in other thematic areas in Bangkok.
With regards yuvelirki, now here there are more than 130 gold shops along Yaowarat Road, which is why it is known as the "Golden Road". They say that gold here the cheapest in town and almost 999, and most of the shops is a member of the gold sellers. So, if you need to be purchased perishable metal, then you here.
Gems also eat in there.
If you're a foodie and looking for new taste adventures that Chinatown has to offer on trial: shark fin soup, soup of the crocodile, swallow's nest soup and other dishes with which the Russian people hurriedly did not understand.
Prices of land around Yaowarat always been one of the most expensive in Bangkok, and the land is mainly owned by the famous Thai-Chinese families.
Here is such a difficult area.
Author:
1) I have with Thai friends came to dinner in Chinatown, where some 00 to 20 hours. Putting the car on a paid parking lot, I was brought before Yaowarat Road.
It can be a stretch to say that at this junction begins Chinatown. We went deep into the area.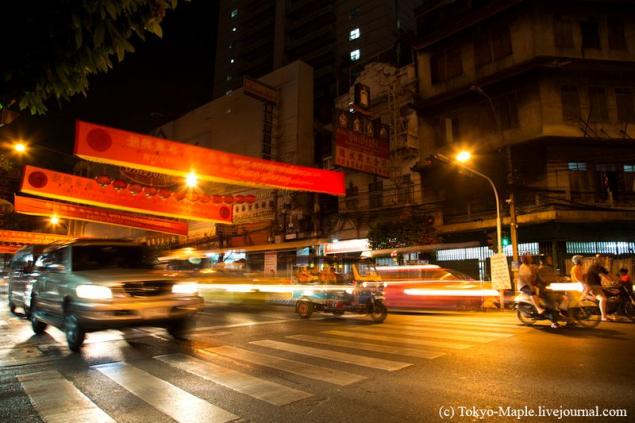 2) Good walking tiles, nice bar with pointers and some potted plants.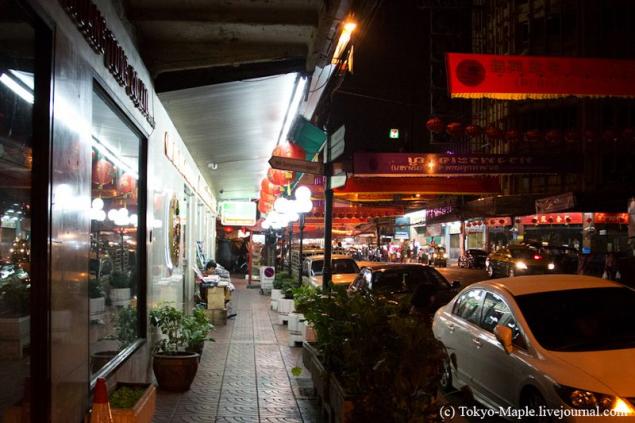 3) One of the signs that you're in Chinatown, it's hot chestnuts.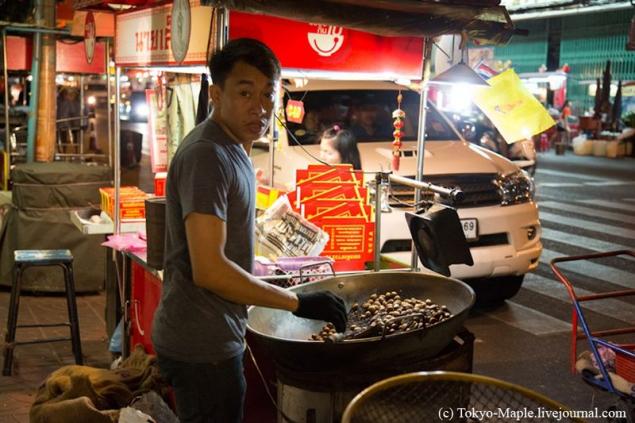 4) A growing number of signs with Chinese characters ...