In 1917 in Moscow were heavy fighting, the Bolsheviks fired the Kremlin and many central buildings, the streets were real battles, injured hundreds of people.
This collection contains photographs, by which to judge what happened in Moscow in the autumn of 1917.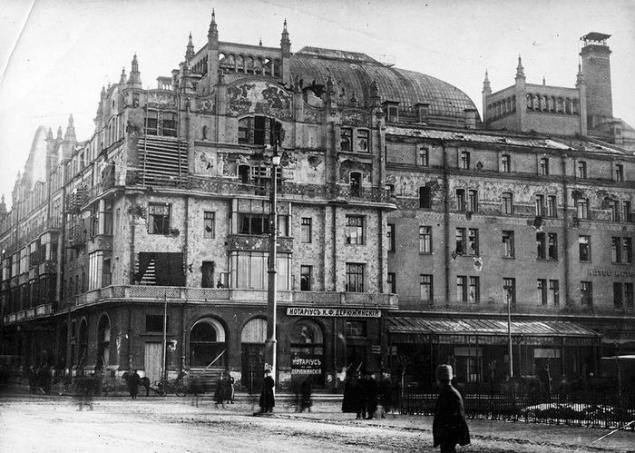 October 29 (November 11) on the streets of the city were dug trenches and erected barricades and began a stubborn fight for the center of Moscow. Fierce fighting followed the Crimean and the stone bridge in the Ostozhenka, Prechistenka and other streets.
Barricade at the central office in Milyutinsky Lane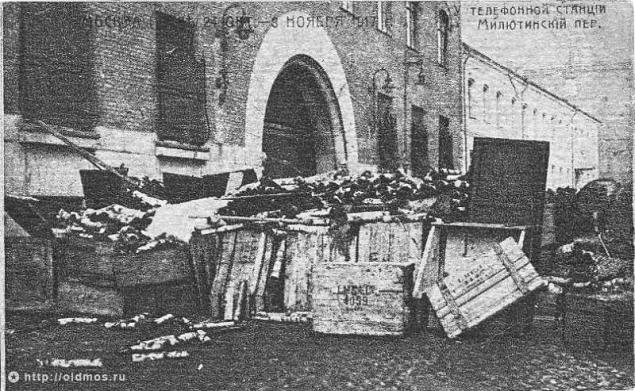 The barricade of carts and firewood from Filippovskaya bakery on Tverskaya Street. October 26, 1917 Filippovskaya bakery and cafe with her, were looted. Red Guards resisted themselves bakers, but the forces were unequal. As the "new owners" mirror shot showcases the company Pathe next door Bakhrushins, desecrated the chapel in the hotel "Lux", killed porcelain pharmacy stolen cigar store in the building near the bakery.
Barricade Company of helps salesmen Okhotny Ryad. Angle Leontief and Tver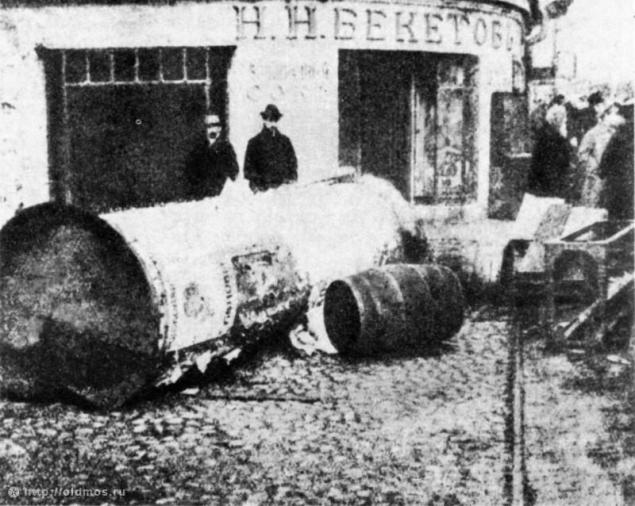 Arbat Square