I represent another it-girl - Anastasia Fuchs. 17-year-old girl has a reputation for great fashionistas and, incidentally, has had time to try yourself as a designer.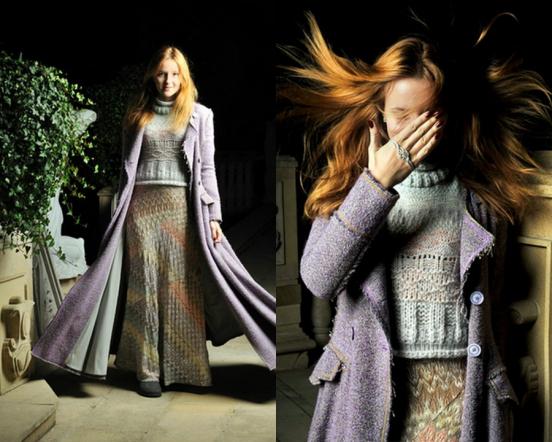 I often make jewelry to order: she draw a sketch, and then sitting with the master and controls the accuracy of execution. I, by the way, was someone to learn - I'm friends with a child with a family jeweler Jacob, I even have exclusive watches his skull dizayna.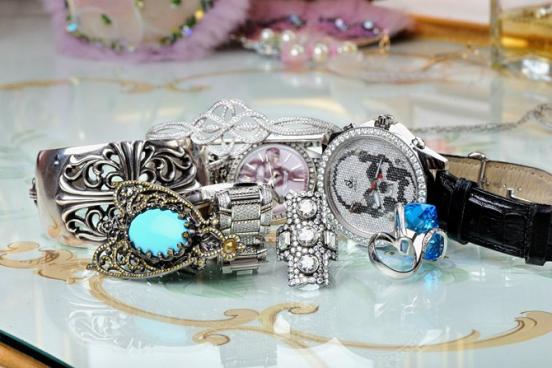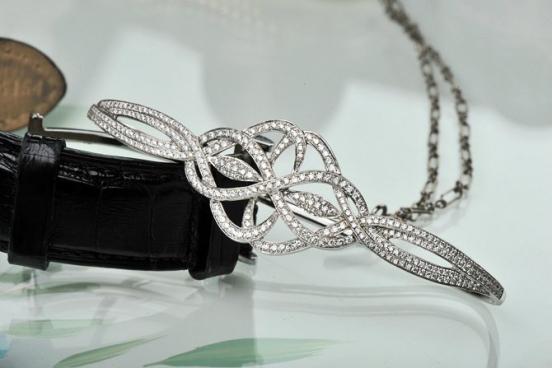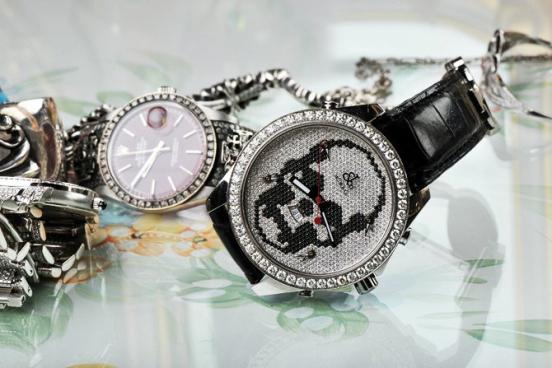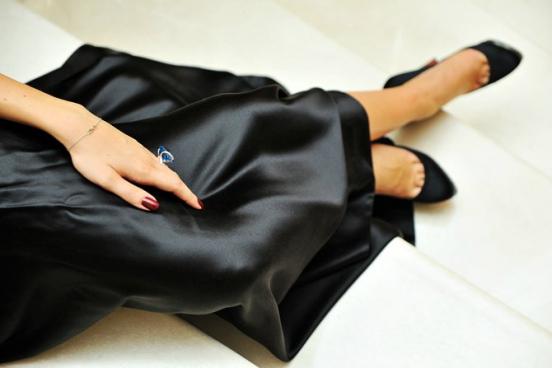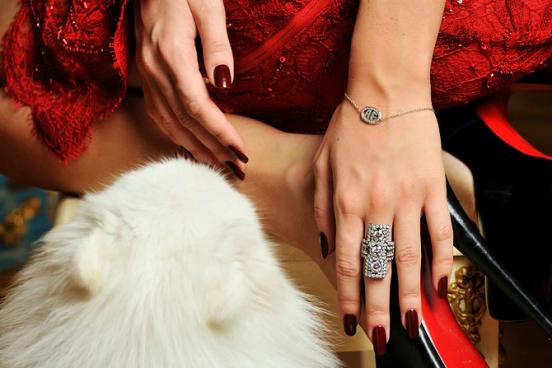 Anastasia - a student of the Moscow State University, leads an active social life in the future, the company plans to lead his father MosCityGroup.
Like all of the fair sex, Nastya loves to dress up.
I like to be different, but always emphasize the fact that I - a girl. A role model for me - my mother Tatiana: she often alter things beyond recognition, and it turns out better than the original.
In my wardrobe coexist variety of brands: the Dolce & Gabbana, and Yves Saint Laurent, and Balmain. The only thing my love is constant, - Christian Louboutin shoes and bags from Hermes.Plate Uliana Sergienko, a collection of bags Hermes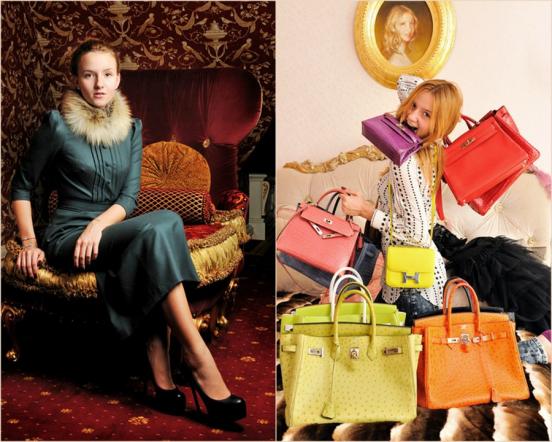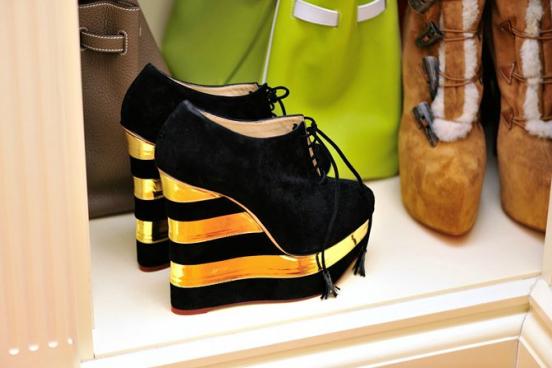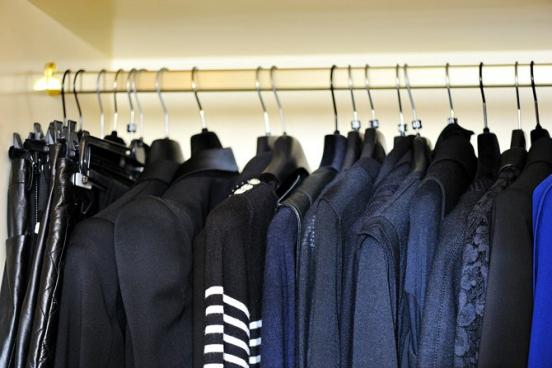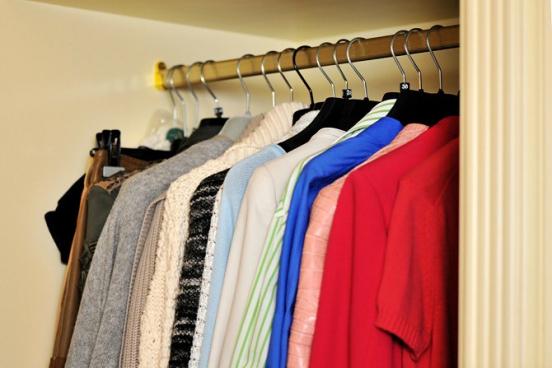 She loves shopping:
Shopping all good in their own way: in Moscow, in spite of the margin, there are always all sizes, and in an Italian village, I unexpectedly found the entire collection once Miu Miu. But most of all I love New York - there is no place better! I used to fly and suffer from perevesov.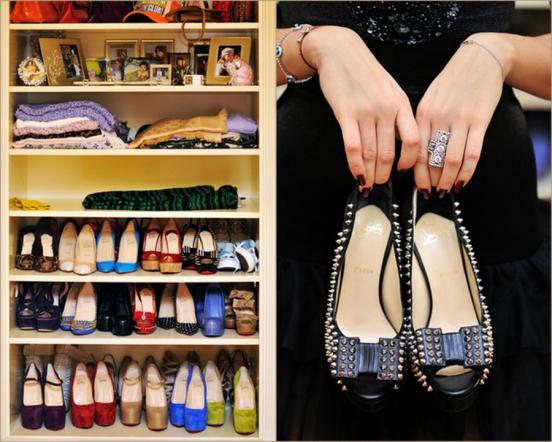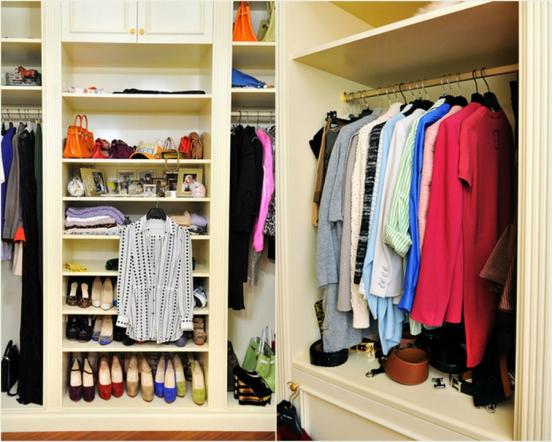 Dress furor done on one of the parties in America: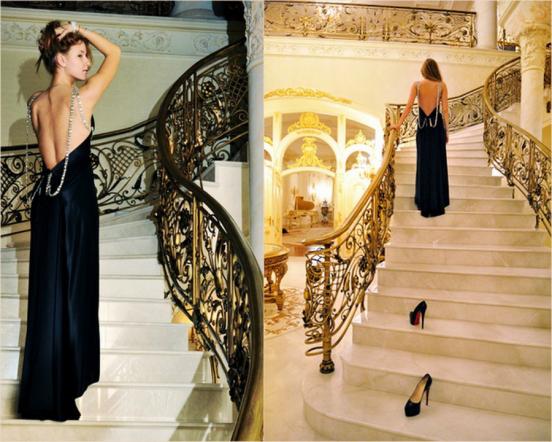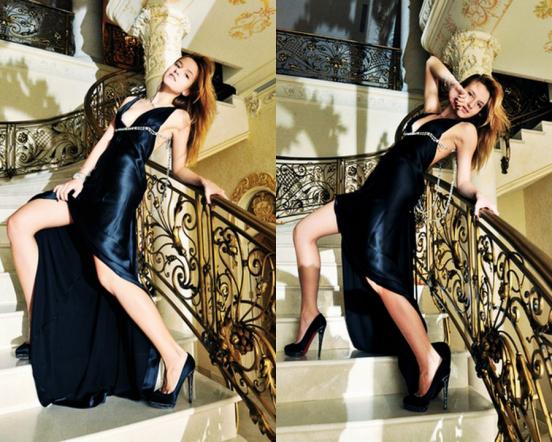 And she - frequenter of fashion shows:
I love going to shows. It is a pity that this year I did not get to Paris - in the past my mother and I sat in the front row at Chanel and Hermes, on the Russian week was everywhere - like Ulyana Sergeenko and Alexander Terekhov. Once Karl Lagerfeld went to my mother and whispered to her so many compliments, her cheeks colored red carpet spread out close to & quot; .Sprava - dress by Igor Chepurina: