Glossy magazines, cosmetics, photo retouching ... Have you ever thought about how much all this affects the perception of the real world? Why own reflection we begin to see just fine wrinkles, flaws and other troubles, when in fact it is almost always look quite acceptable? No, I am not inclined to believe that we are all idealists, and are committed to its own perfect body. Most likely, all women (and I ... damn ..) sincerely believe star sophisticated dolls with perfect parameters. But if at a distance of 5 meters, and their skin is perfect, what we see after looking? Ha! Right now I'll show you little children ...! Only let us agree ... I do it not with malice ... but simply to raise human self-esteem and bring us back to a correct reflection of the truth.
1. Katy Perry
Who said that it hides your shortcomings? To be honest, I respect her for taking part in anti-advertising spots, where she showed her face without makeup ... But do not you think that even to disguise pimples too much makeup? Just really, the feeling that all this was applied with a spatula and poskebkom mutoten ...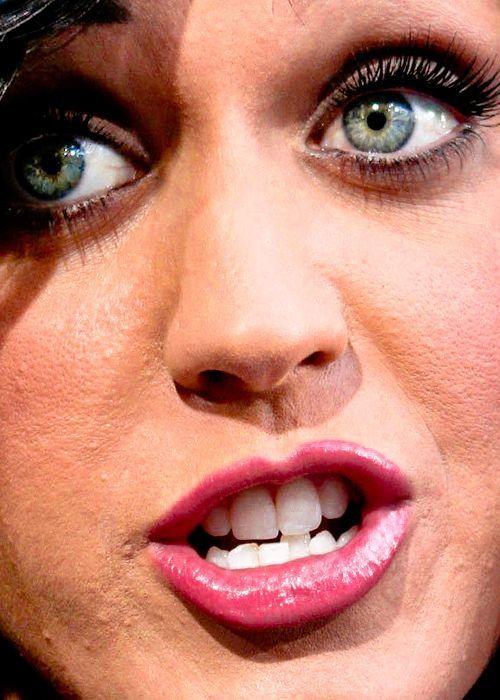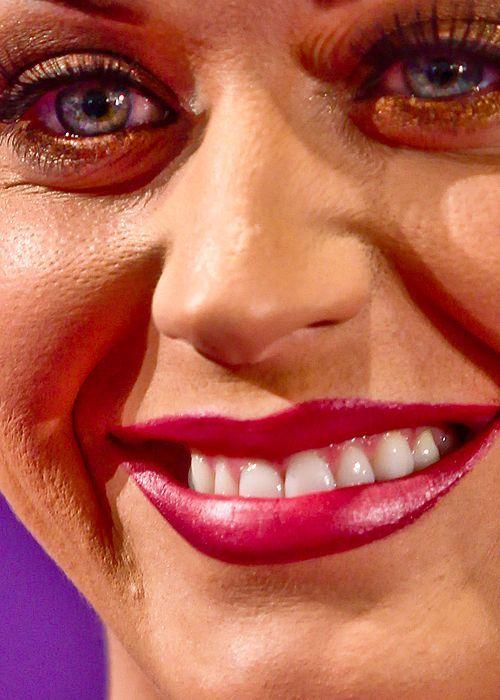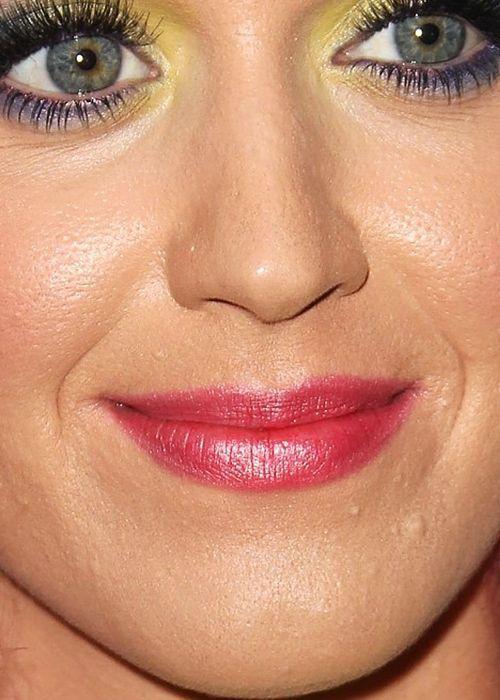 2. Nicole Richie
Everything is definitely good ... Well, not perfect ... but fear not suggesting ... On the other hand, no brightness in it ... well, it's irrelevant.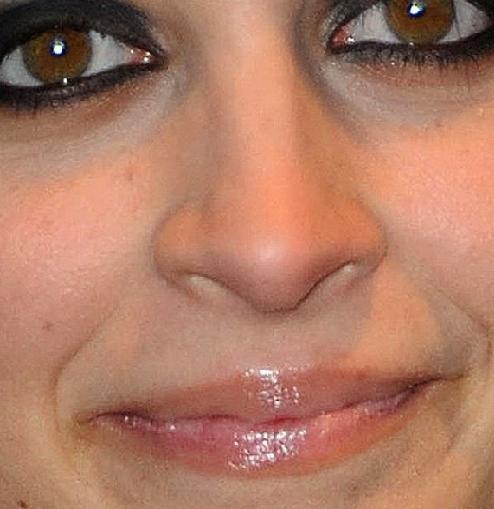 3. Robert Pattinson
Right now, my hands will beat the line ... Yes, many times on this site put up a photo of him ... Well, my, is not this brings us so? Or rather open hatred and contempt for him as an actor? In short, compared with what we see in the film, it is clear that the make-up of his pallor and "vampirism" worked on glory!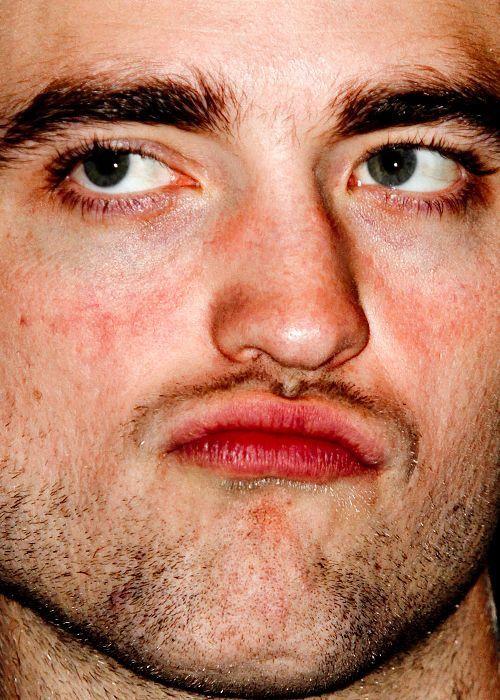 4. Victoria Beckham
Deep respect for the aunt ... She's so straight ... I do not even know how to explain ... But the thing ... it has a very bad habit to apply highlighter ... Because of this, her face always shines like Christmas trees ... On the other hand, mother-heroine, his wife and an elderly aunt far, it looks awesome!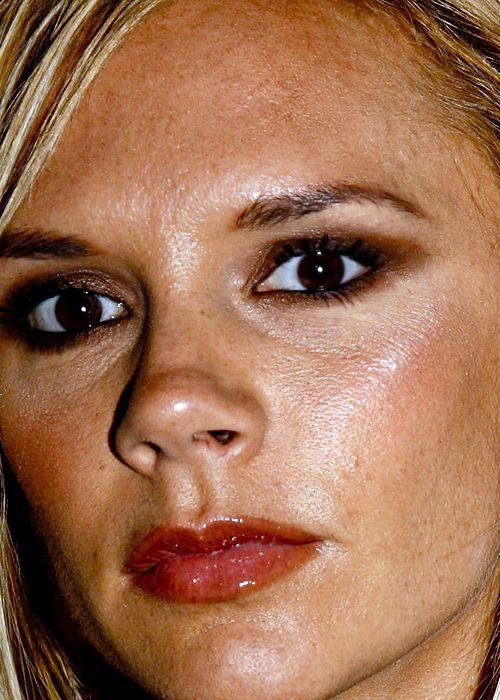 5. Jennifer Lopez
Well ... no comments. Just because her face, the figure and work of me personally was never interested ... This is a very good close-up, as is done in the evening, but I can not hide that she should choose the overhead eyecups (ie eyelashes) modest.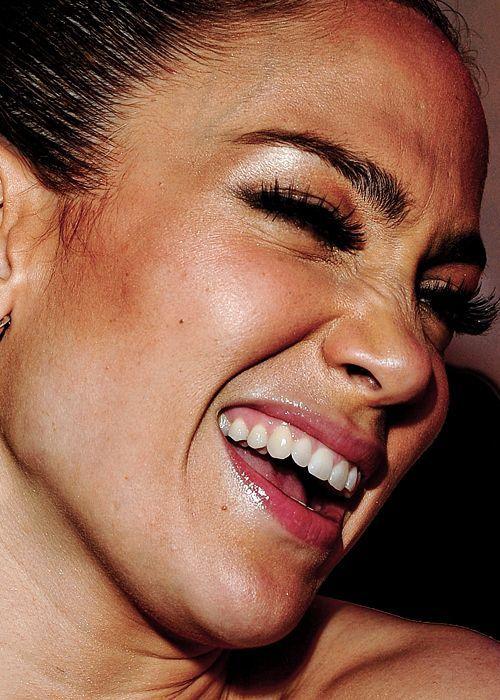 Zooey Deschanel 6.
What there poskrebok? She hit his head somewhere, and everything will osypletsya! Frankly, I thought of her in the best spirit ... Well, maybe just this once overdone makeup ?? I would love to know what it is.
7. Rose McGowan
In fact, this beautiful girl ... if she did not make her face contorted - would all chic ... but I had to cover up pimples ...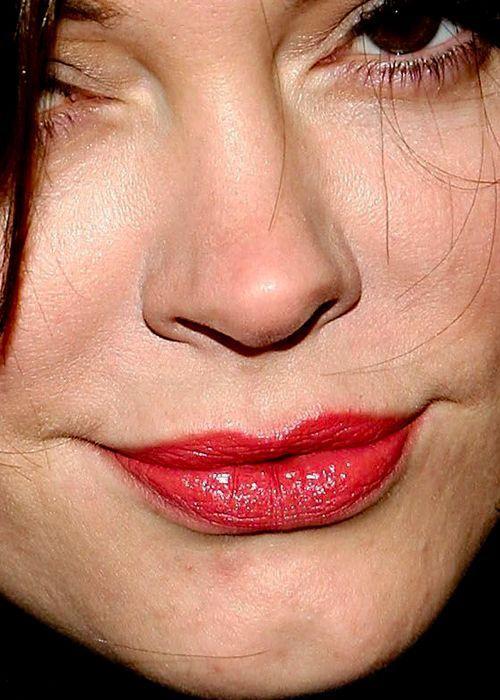 8. Scarlett Johansson
Recently disgraced the whole world because of its pics on Twitter, it also ceased to apply makeup carefully. If you take a new photo, and then, without any approximations seen distorted red lips ... But the skin is clean ... well done ...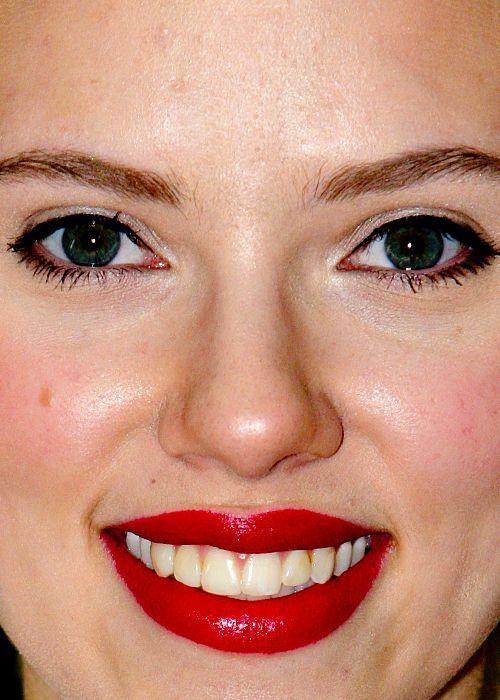 9. Meg Ryan
What she had plastic? Well, yes ... a bit too much, and not all in the right direction ... charming actress spoil your lips and do not pull the wrinkles guess is ... ...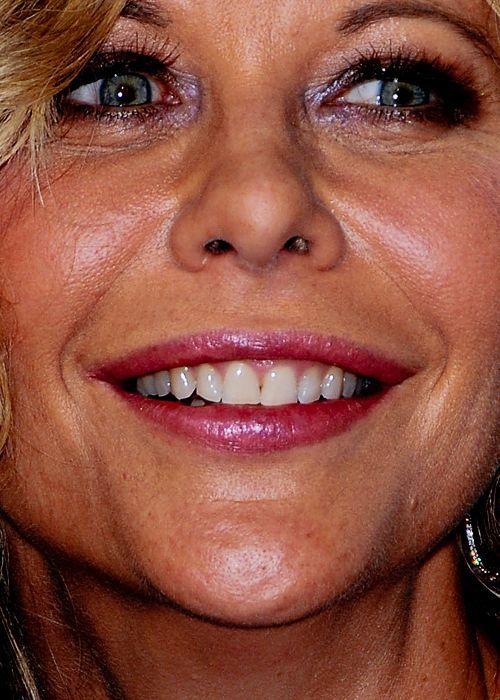 10. Jessica Alba
Despite the birth of a child, it looks very good. Photos even close sincerely pleased with the plan.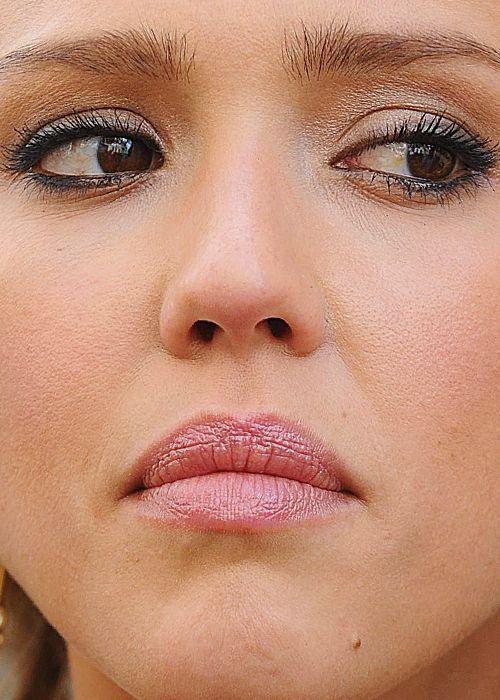 11. Donatella Versace
This is one of those options, when at a distance of ten kilometers can not change anything ... I will tell you straight: dragged from the monitor children ...))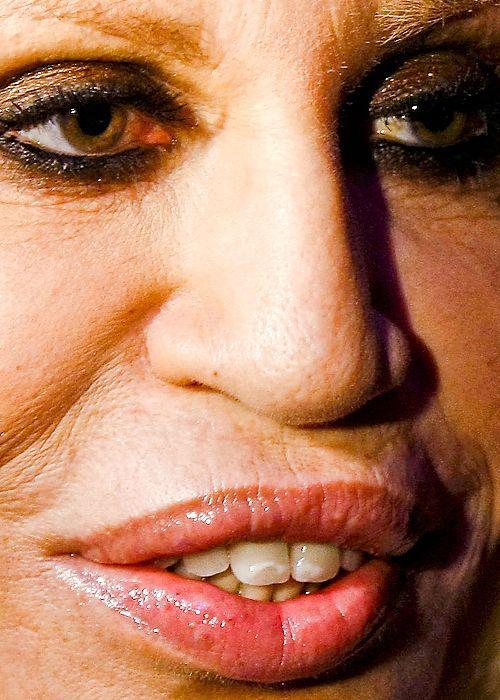 12. Reese Witherspoon
Beautiful comedienne. That's nothing to it as recently almost do not give ... we could surprise not only to your face.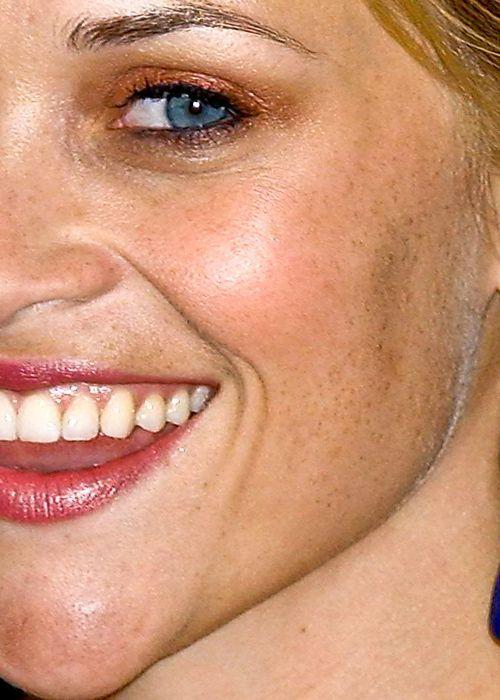 13. Mila Kunis
On the screen, and a photo session in public places looks like a good ... but Look to Tonalka chin and frankly think that this matter should smear all over his face, and did not concentrate in one place.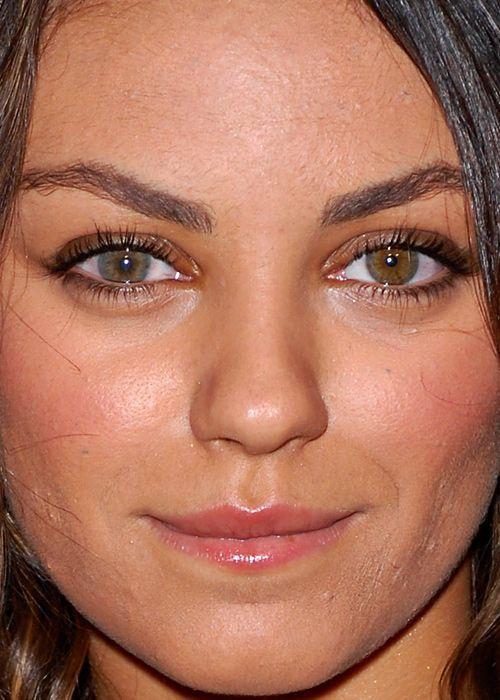 14. Angelina Jolie
Know komments ... always looked good ... and after 30, nothing has changed. They say that the thin cool ... but it is temporary ... girl will soon come back to normal.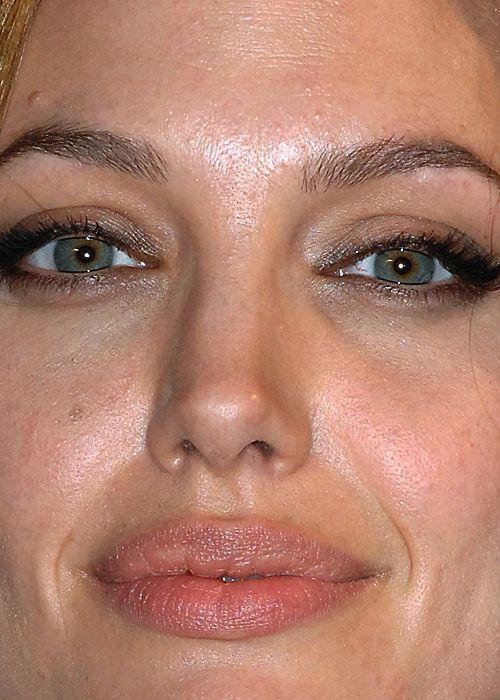 15 Pamela Anderson
Oh, how old passed ... oh ... like Tolley passed it so much concerned about the fate of small animals, or drunk too ... but looks are no longer ice. But it is not that old ... at Nicole Kidman ... can you even compare their condition?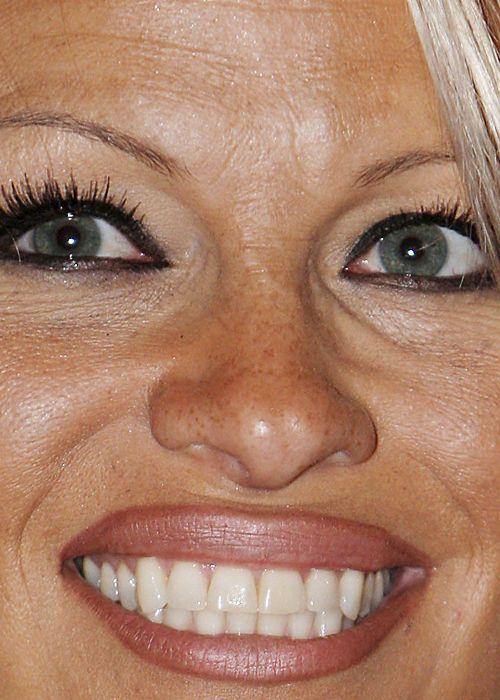 16. Demi Moore
Who said that it looks bad? And not a couple Kutcher? Even at the age she holds very firmly, and in fact the famous "Scarlet Letter" was already 20 years old ... I would like that!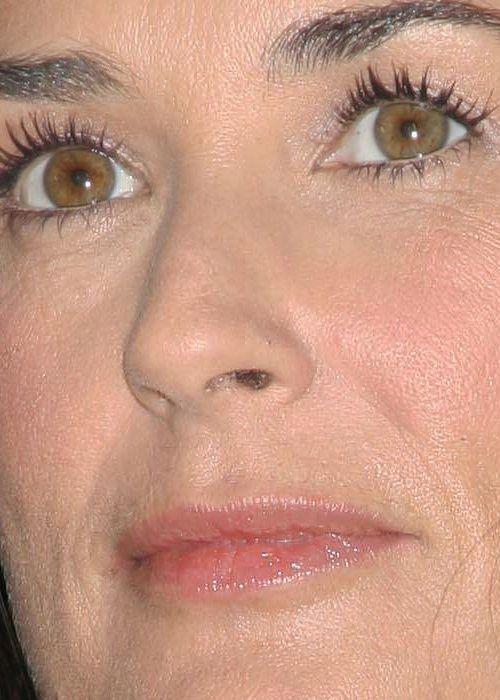 17. Emma Watson
One word: Antennae! Well, if you do not delete ... then at least discolored chtol ... My sister is was due to hormonal imbalance, so it is bleached with peroxide and everything is fine ... it did not seem difficult.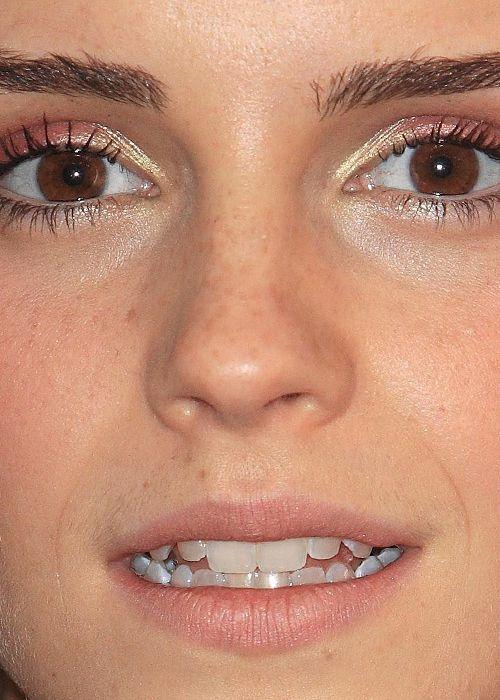 18. Fergie
She said it many times, and I will say one more ... It is - only an aunt, a real person is very different from what we see in videos and glossy photos. I do not know how it turns ... But I respect her for the work ... good music in a group.
19. Jenny McCarthy
Not the first time I see her with herpes ... Okay so the rest of the face ... but if you managed to glue false eyelashes, what prevented you sketch the wound on his upper lip? Not ponyatnenko ...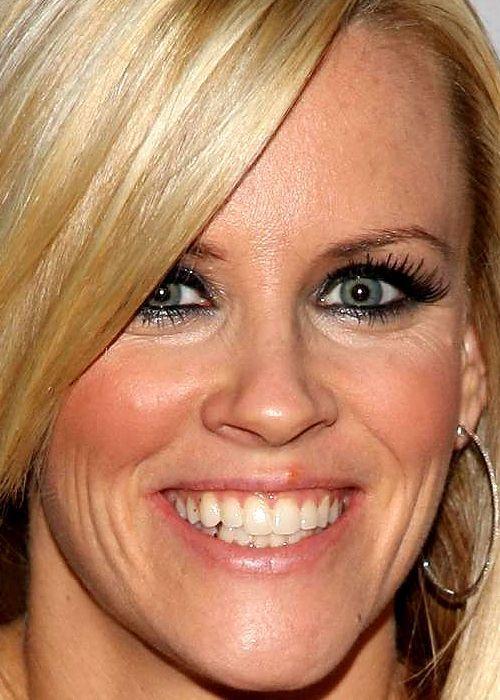 20. Rihanna
Usually the girls ... the most ordinary girl ...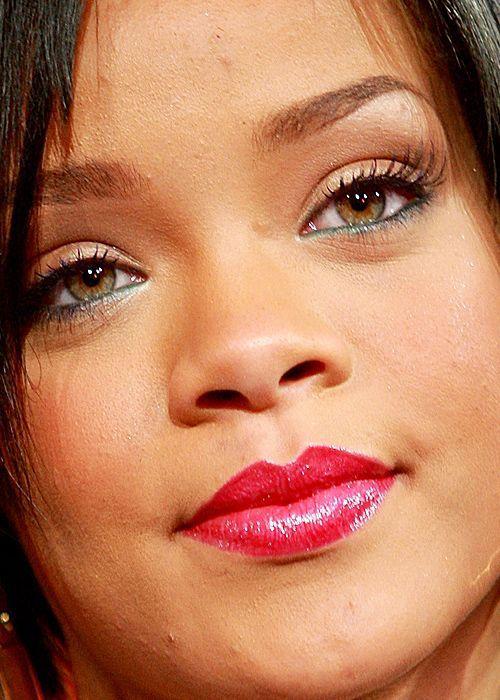 21. Goldie Hawn
Very old aunt and her face is quite permissible to ... Actually, I like her acting work, because she was able to present any image. )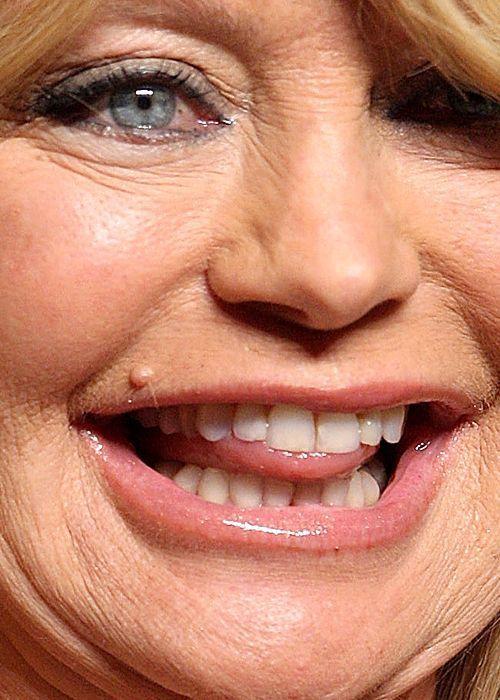 22. Christina Aguilera
Now I'm shocked ... Now I understand James Cameron, who once said: "There is no more land to rich deposits of cosmetics rather than face Christina Aguilera." Now I understand! ..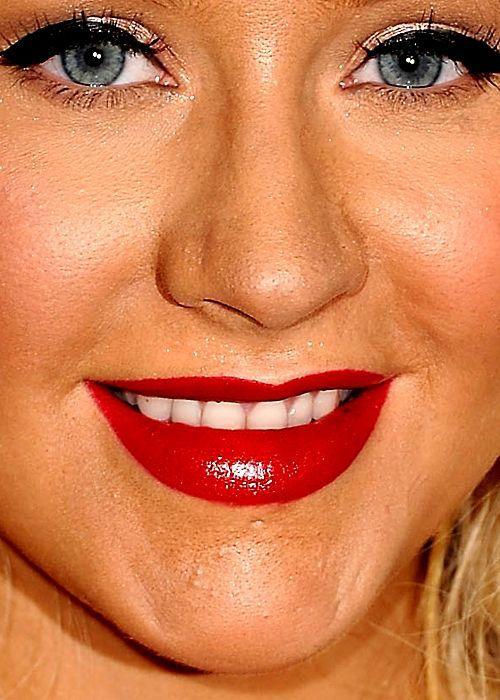 23. Kim Kardashian
GGGGGGGG! GGGGGGGGGGGG!
Christina Aguilera double 2, but without the usual human emotions ... and how the muscles move, if the weight of a person's mouth to reveal does not allow? ) Comes to mind Rob Zombie song group ... «Mars needs women, angry red women !!!!!!»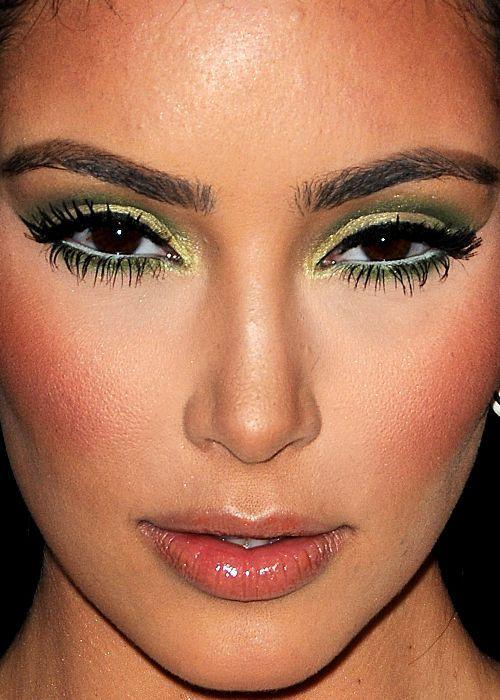 24. Tori Spelling
Was about to finish ... but Do not know where here and start ... Well, I will say one thing ... this woman is not poor, and she could not afford a decent look ... Just at the same time she went to a bad surgeon, well, he do delov ... Very sad.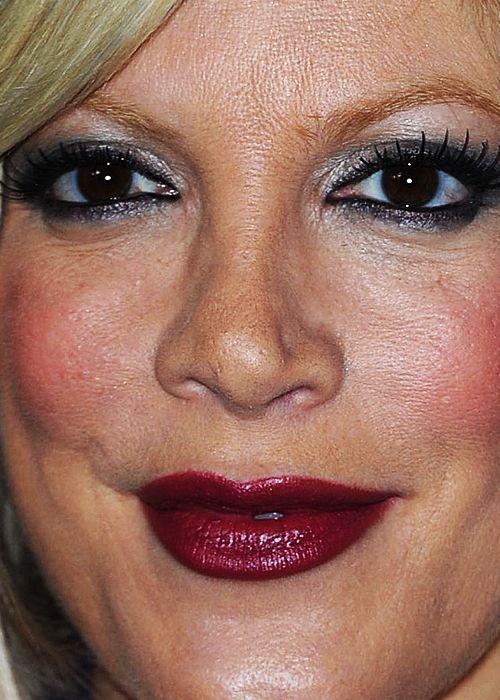 PiSi and output at the same time:
The next time you see a glossy cover and toned face zvezdushki, remember what lies beneath all this tinsel, and always make sure that you - perfect!