Tree - this is so corny ... No tree is conceptually, if you approach it creatively independent manufacturing. Design solutions are very relevant now, when before the New Year there are literally 10 days. You still have the opportunity to take advantage of the fifteen ideas creating unusual Christmas trees and decorate his home in his "beautiful" in addition to a live or artificial green fir. So, we look at the 14 most creative Christmas trees in 2011.
Tree-panel
Make a Christmas tree is not difficult. Designers Portal House & Home think that it is not only easy to manufacture, but also incredibly beautiful and stylish looks on the wall.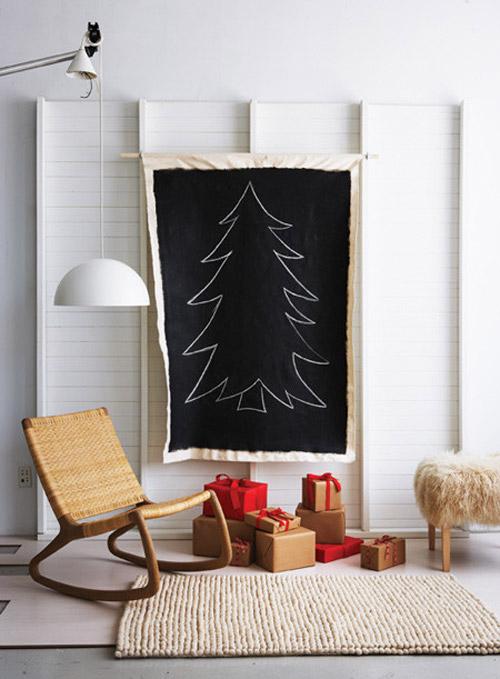 Tree-sobirayka
The idea of ​​this creative Christmas tree Australian interior designer Bryar Stanley considered it one of the best, because he often buys all sorts of trinkets and applying them is only for the New Year.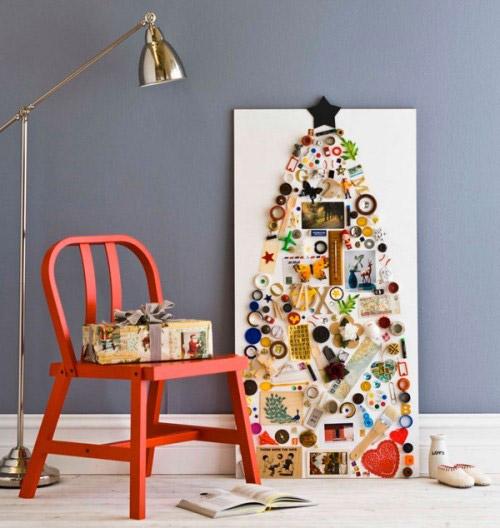 Christmas tree made of cardboard
This little Christmas tree out of cardboard can be built by purchasing an inexpensive cardboard Designer MAKEDO. I do not know whether you can order it in Russia, but I think that it's too late, and the idea you do not really like it.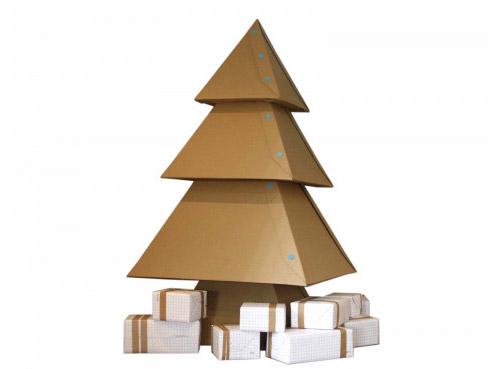 Tree of sticks
Designers from the Dutch company Vtwonen offer a simple but at the same time the original version of a Christmas tree made of wooden sticks. At first it seems that the idea crazy, but decorating the Christmas tree you will realize that it is stylish and minimalistic.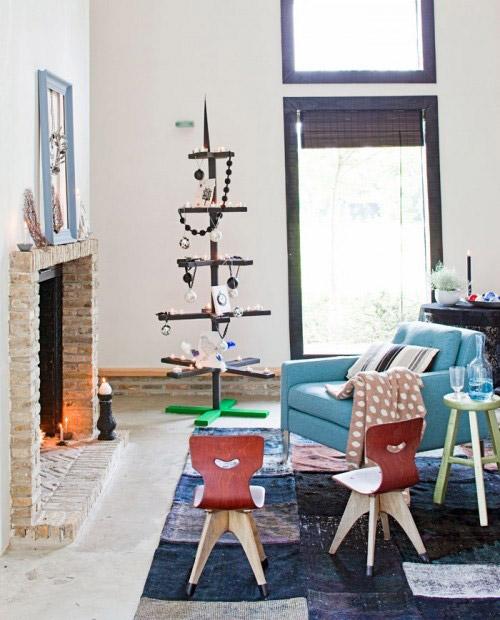 The cone-shaped tree
No doubt such a tree will fit into any decor, but it is important to choose the right color, size and material. Today, Christmas tree in the form of a cone - hit.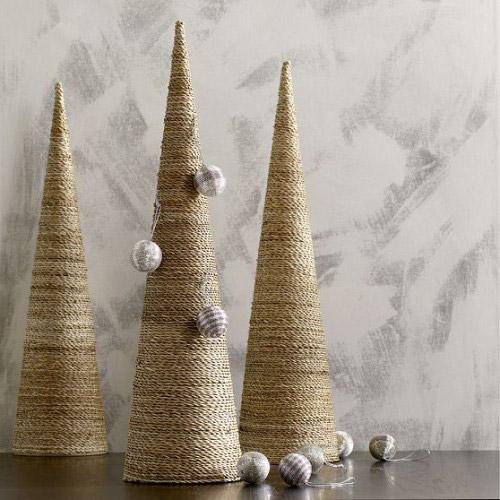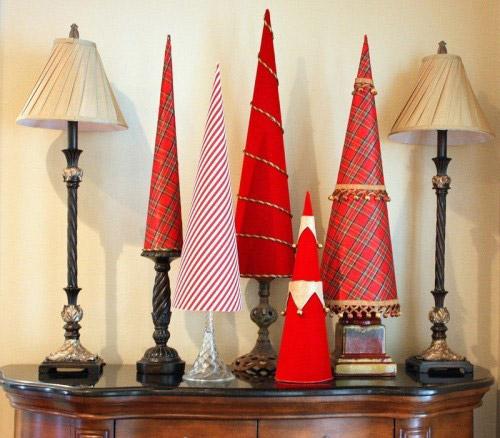 Wall wooden tree
It takes up little space and looks like it is vintage. Such small Christmas trees offered by WOOD & WOOL STOOL also from Holland.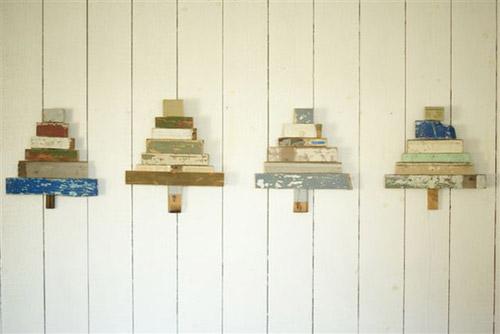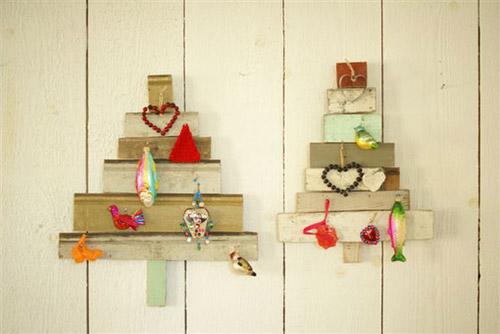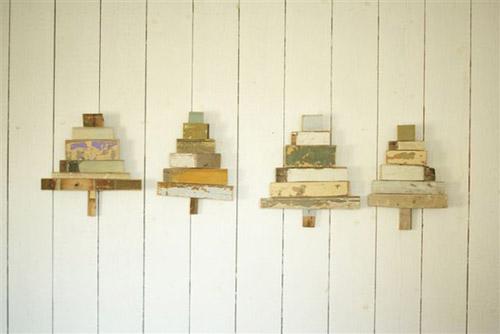 Tree Tripod
Pictures are worth a garland to decorate the stand and a homemade Christmas tree is ready.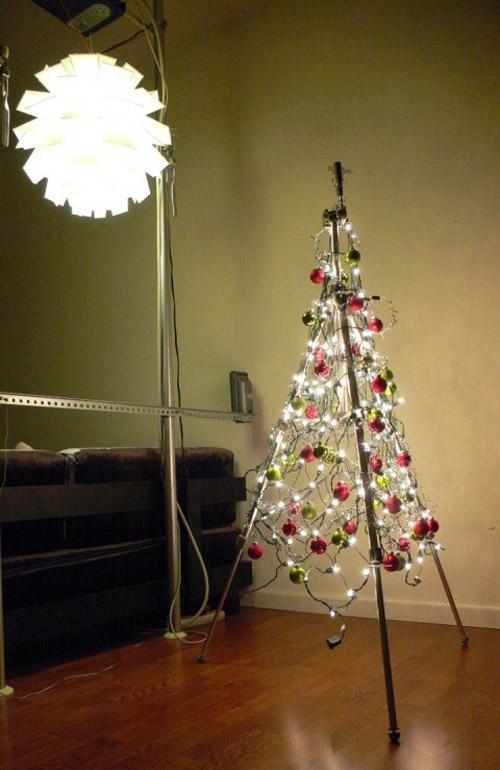 Tree-pyramid
In order to make a Christmas tree-like pyramid architect Catherine Bulgakova, need plexiglass, cardboard, as well as a lot of tinsel, Christmas decorations and lanterns.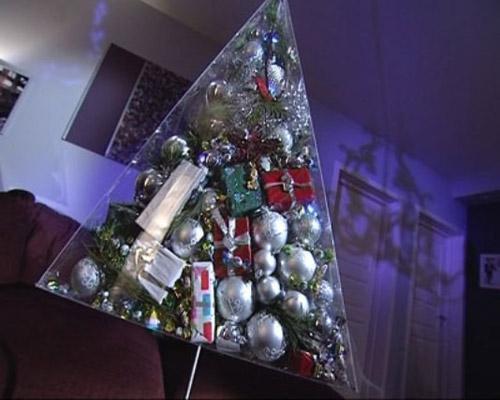 Tree of window frames
The old wooden window frame can be set in motion when creating trees that adorn the country. The apartment this tree will not look quite appropriate.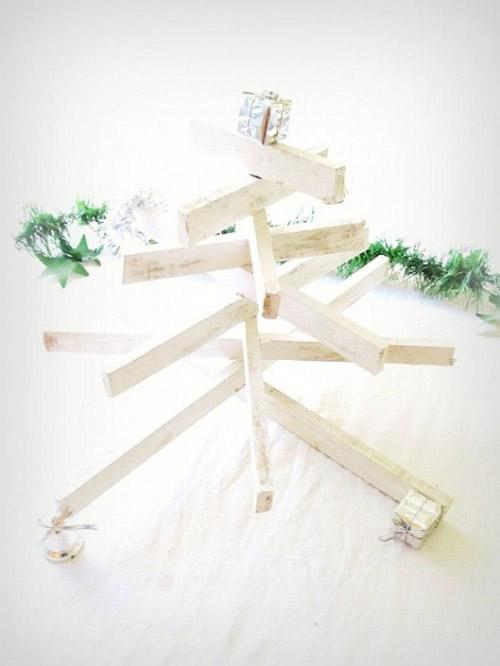 Tree of bottles
If during the year you have accumulated a sufficient number of green bottles, do not throw them away, and make of them a creative tree. Besides bottles for wine and beer can be used bottles of other less intoxicating, drink.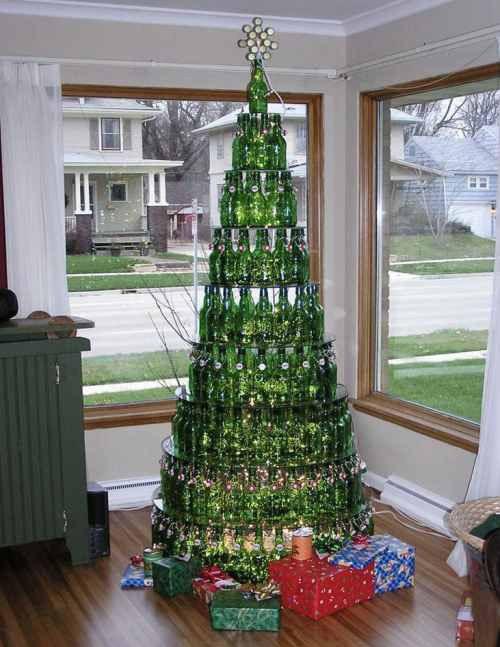 Tree-ladder
The ladder is idle or in-house repair? Then decorate it all than only it is possible and it will give you better than this green beauty of the forest.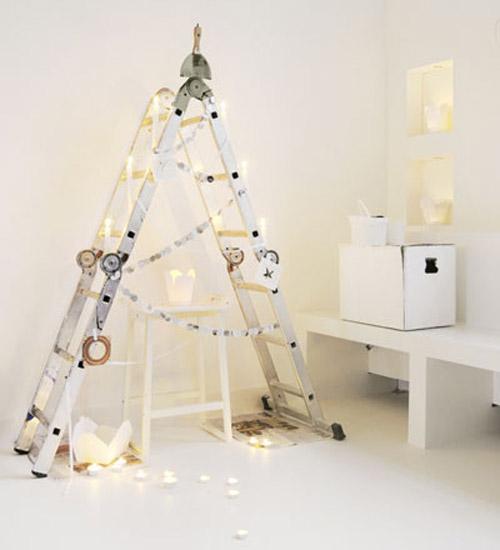 Tree-cardboard
This tree is not afraid to put in the nursery, even, let alone create it easier than ever!
Tree-drawing
Good drawing? Use your skills for good. Christmas tree painted on the wall, it's unusual and beautiful.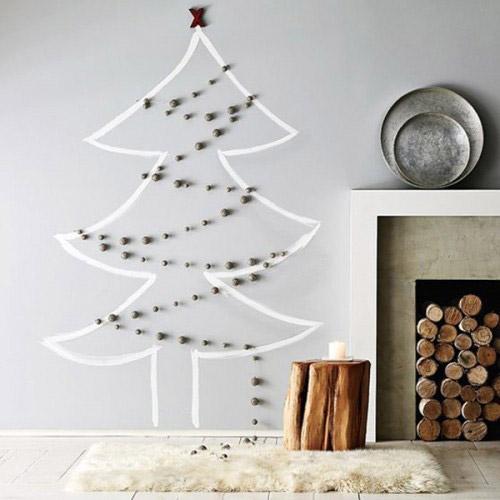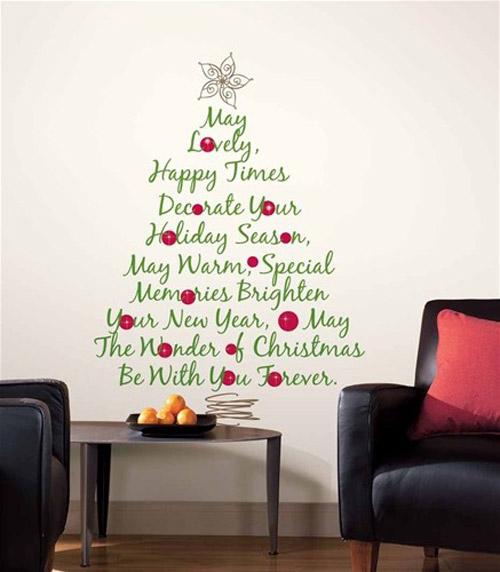 Tree of books and magazines
This tree can be even throughout the year, but on New Year's Eve you can decorate it a little more interesting.