Not a month goes to work Klein did not appear on the covers of magazines worldwide. This famous photographer tremendous track record - the last few years he constantly makes advertising campaigns Dolce & Gabbana, comes up with the concept for the Madonna concert and removes clips. He feels perfectly modern trends and perfectly removes in accordance with the objective it set. Magazine Picture: Today, Steven Klein, who gives new fashion photo format is one of the most influential of Photographers, forcing see perfection in nesovershennomVed Klein, using the famous star-screen images at the same time enters into conflict with them. It can be called a radical photographer, although it is not much, people are surprised. And yet, there is the general aesthetics of the caller artistic standards. Klein's signature handwriting present provocative "dirty" pictures.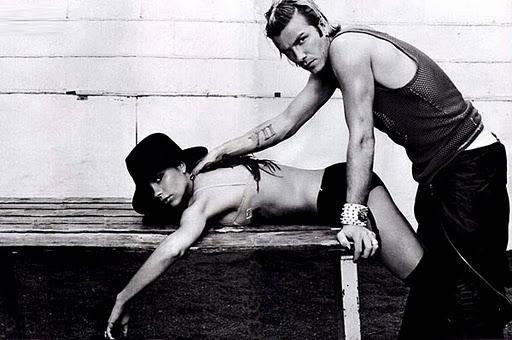 This is an old photo shoot the couple Beckham, when the couple still live in Europe, and tattoos David was noticeably smaller.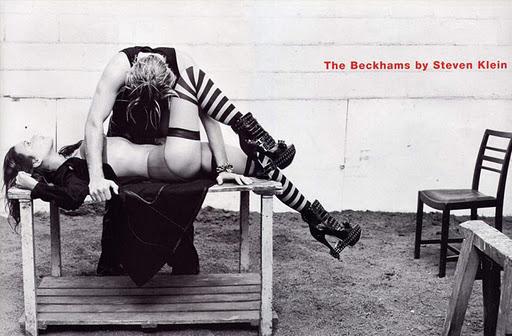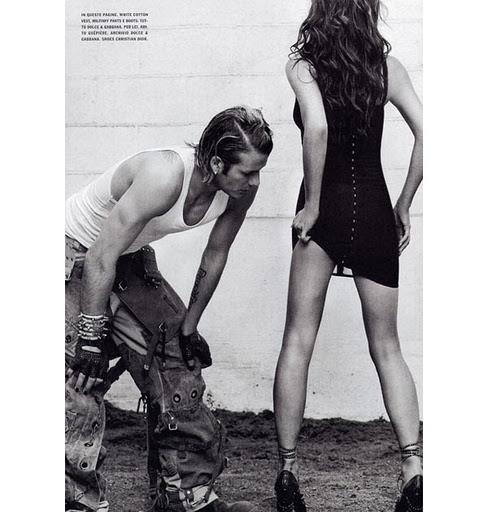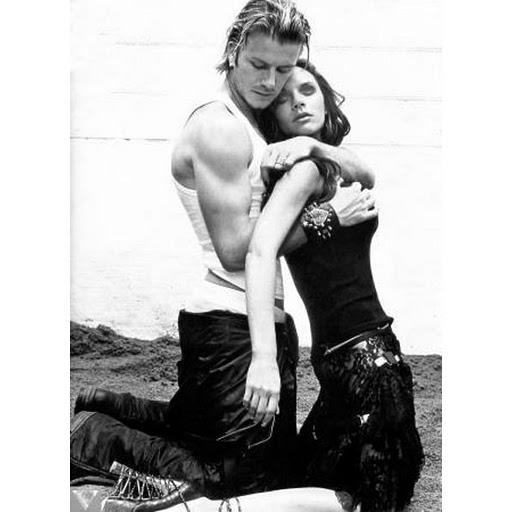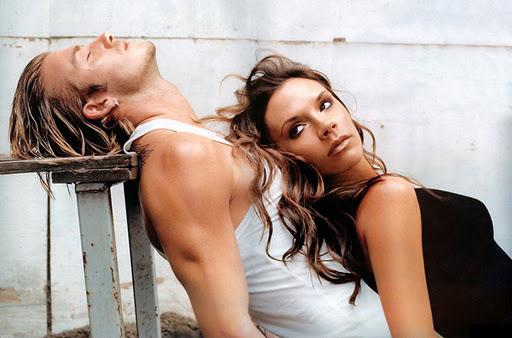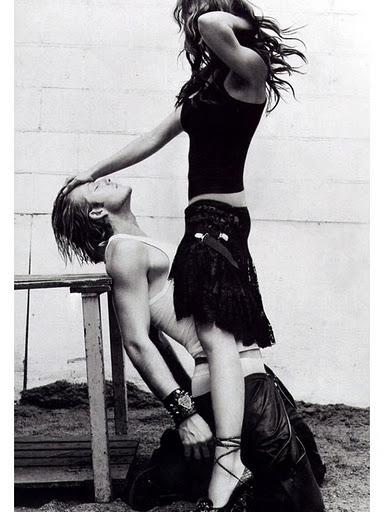 And to compare the best (according to most experts) have American spouses famous photo shoot. They had just moved to the US, and then there were not as popular as in Europe. Therefore, the battle launched heavy artillery, always favoring the family Beckham - glossy media.
And one of the best popular American magazines - W magazine, responded to the "conscription" first published a long interview with the star couple, and presented an incredibly powerful shot by the famous provocateur Klein. This photo shoot also marked the failure of David parody-glossy images.
Shooting «American Idols». Photography Steven Klein. W magazine in 2007.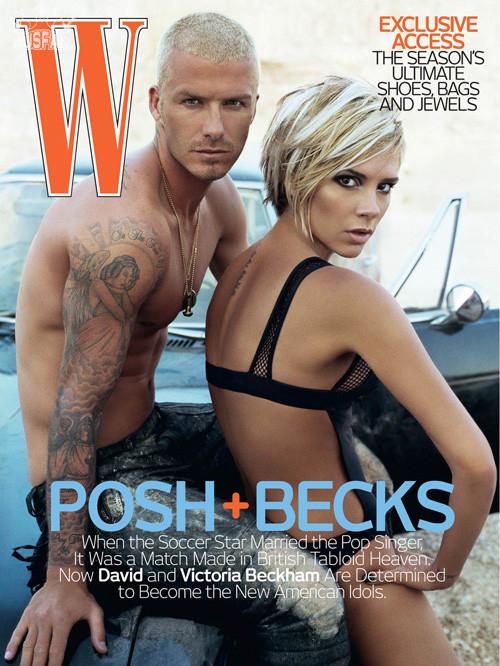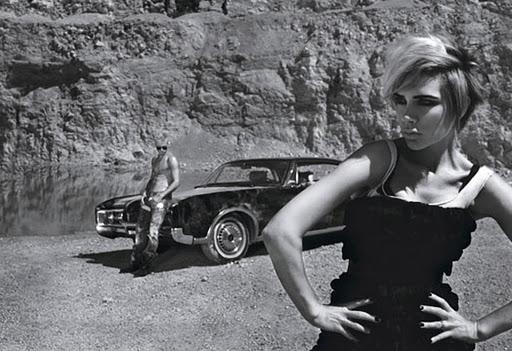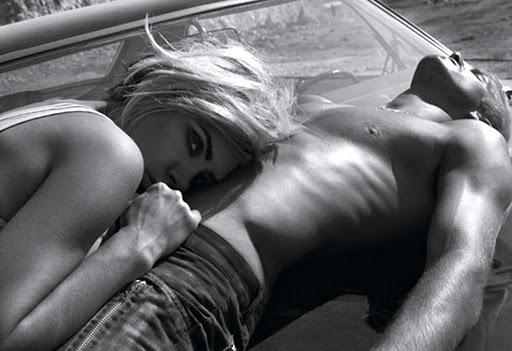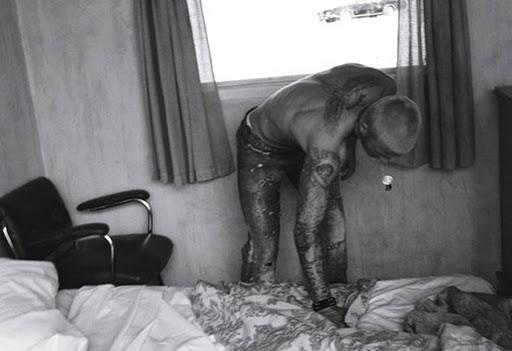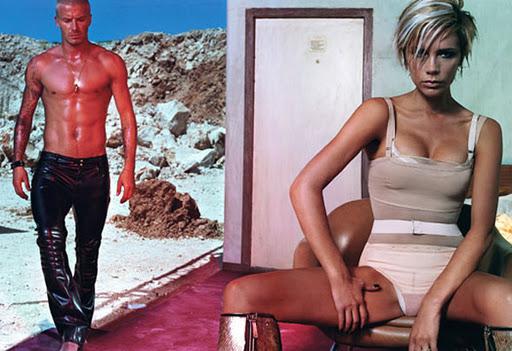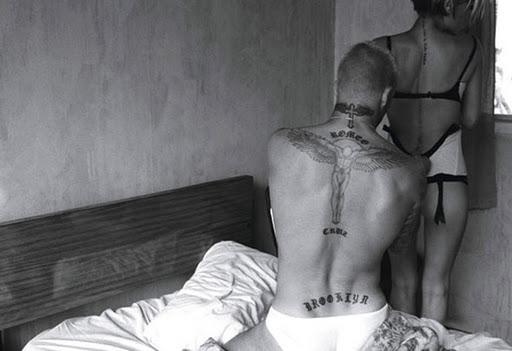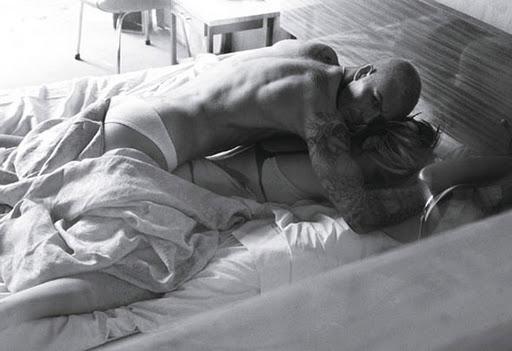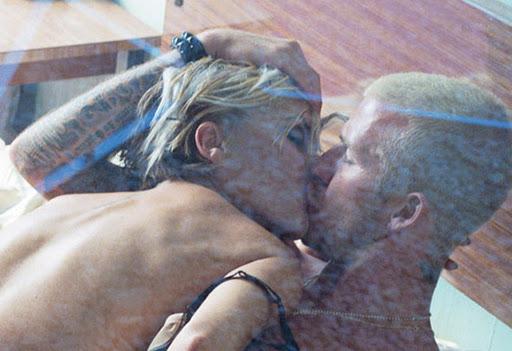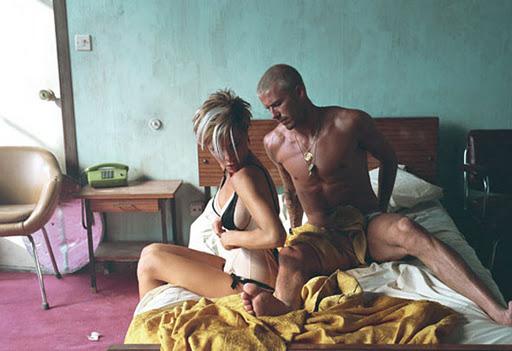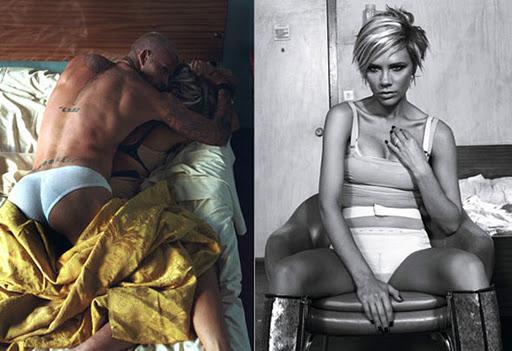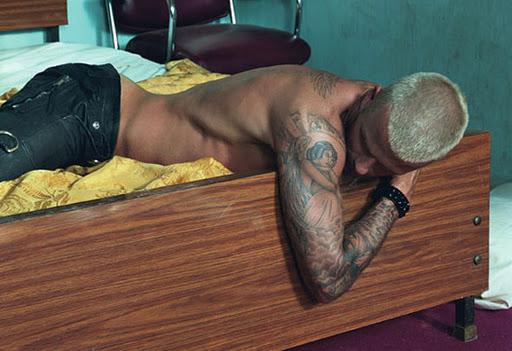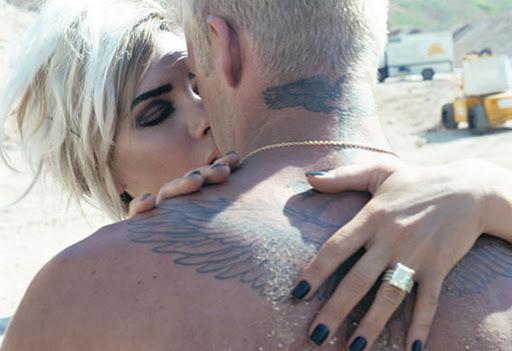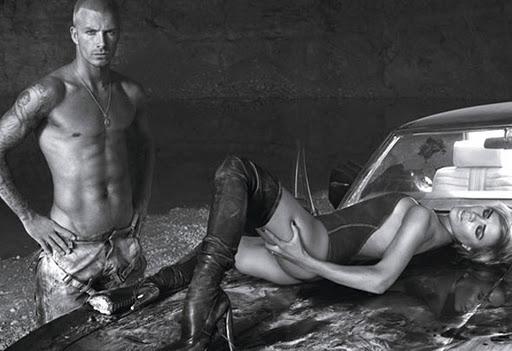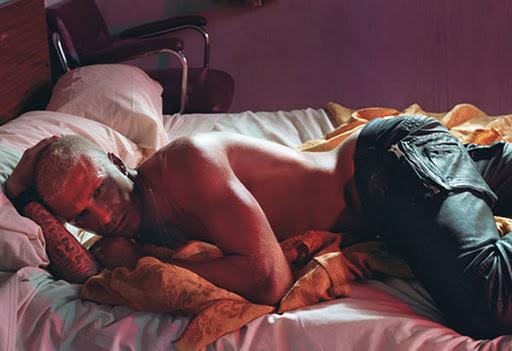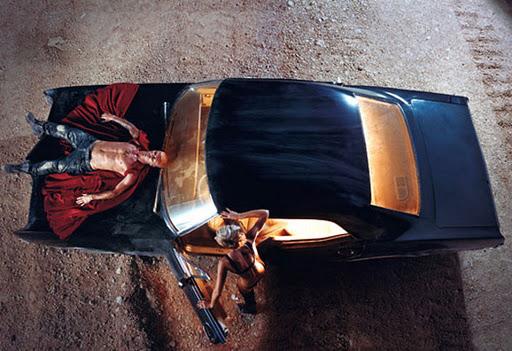 And this is a shot of David Klein men's magazine Homme + Arena.
And in this shooting Beckham appeared in the form of neo-Nazi: