The last two seasons, Miuccia Prada was enough to enjoy plenty of creativity in tight embrace with dresses and skirts. So this time she decided to do the protagonists of the new collection for Miu Miu pants. And the key thing - a formal suit. Well, it is quite logical for the autumn mood, only if only to add a little brightness in order to not let yourself to melancholy, but with this collection Miu Miu is also a full order, or the whole ideal fashion palette. So we saw on the catwalk models with pulled back hair, suits of suede and wool in a cage with intricate patterns and elegant traveling bags in their hands. Shoes a bit like a man's, but the designer, nevertheless, highlight its current niche and high heels.
And so ladies, God forbid, not Homesick without pay, Miuccia yet created several feminine mini dresses that are generously decorated with mirror applications.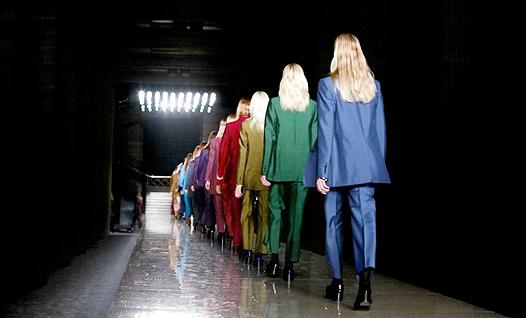 Guests show:
Evelyn Khromtchenko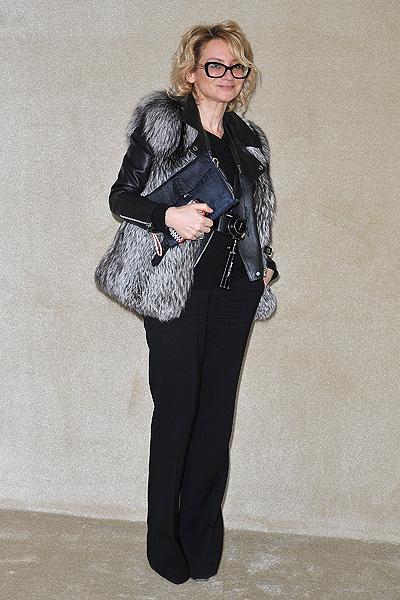 Katy Perry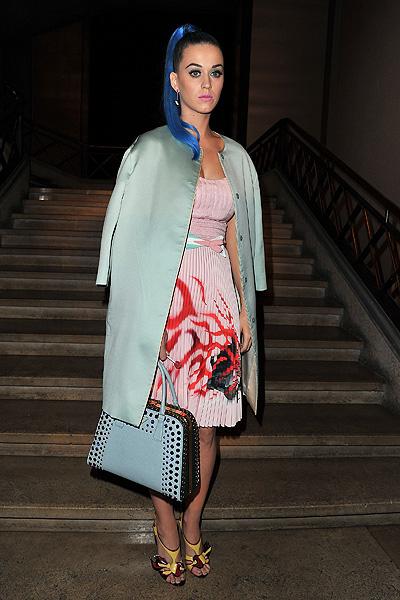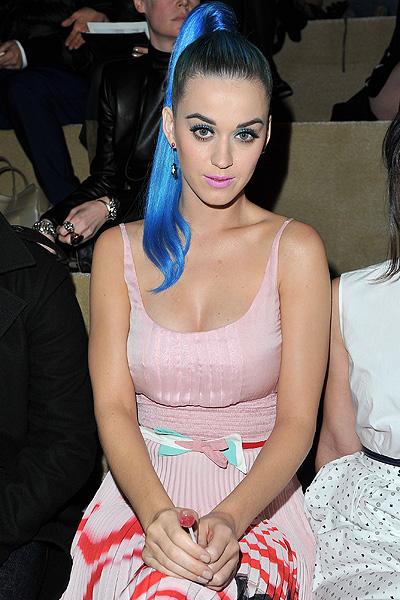 Frank Sotstsani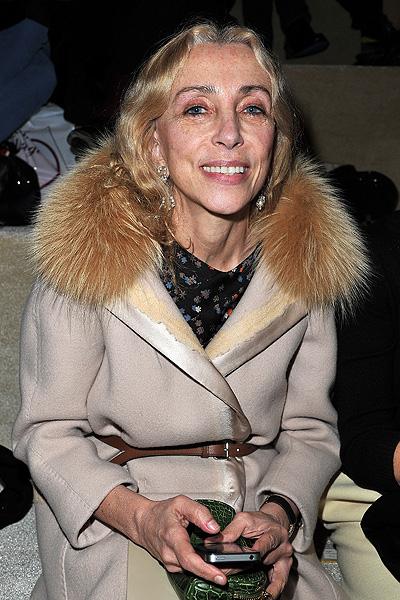 Melanie Thierry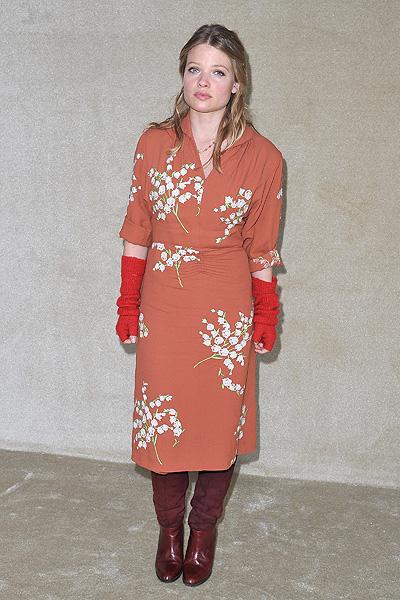 Anna Dello Russo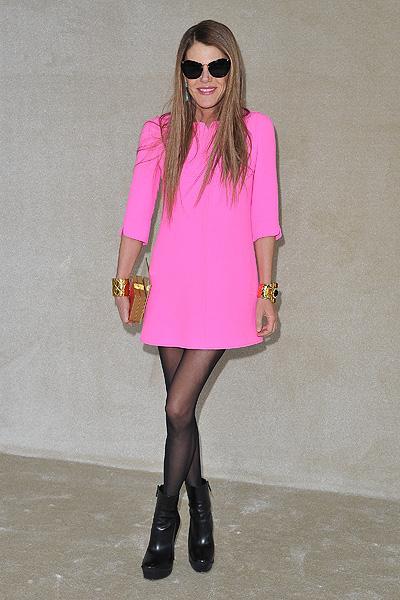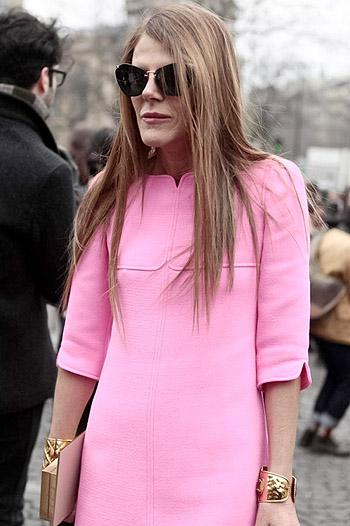 Kate Mara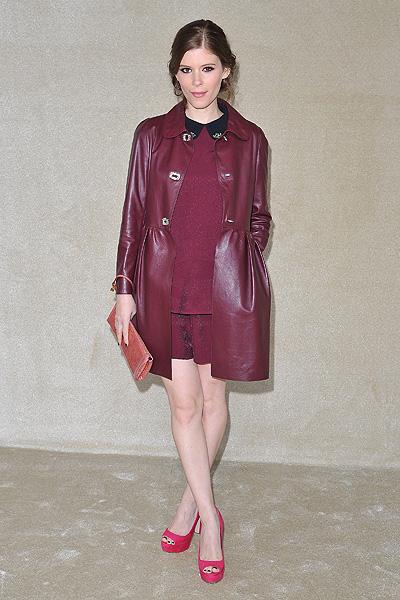 Miroslava Duma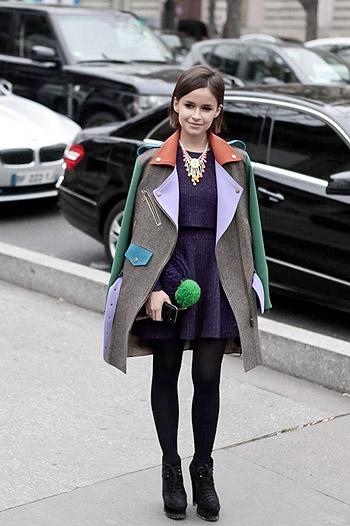 Léa Seydoux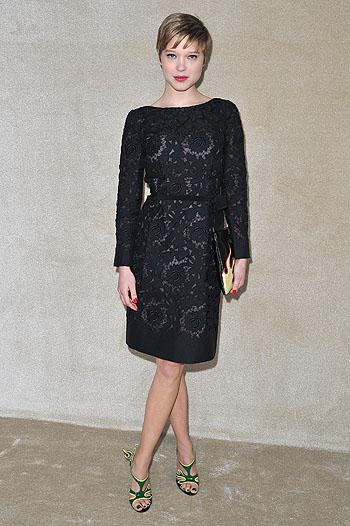 Deborah Francois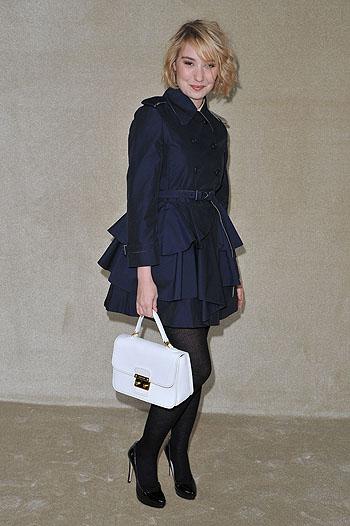 Jefferson Hack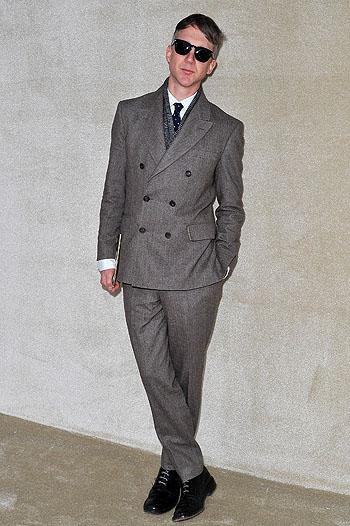 Shala Monrok with a friend and Dasha Zhukova
Showing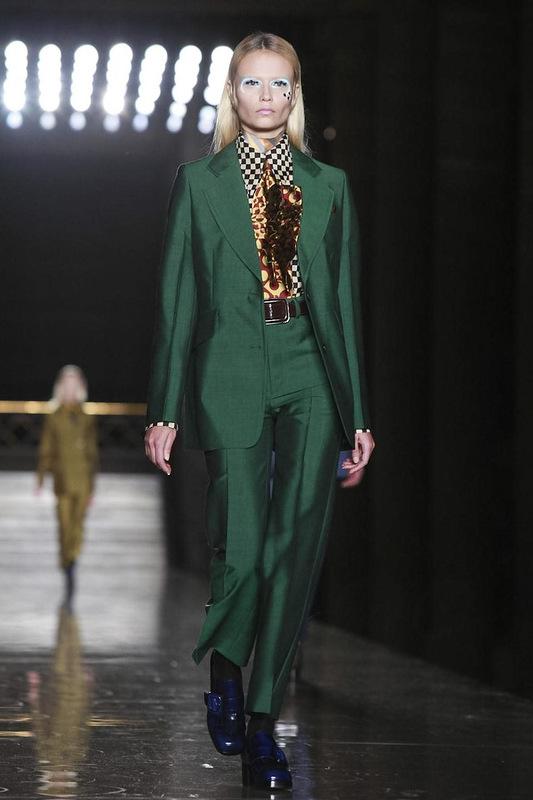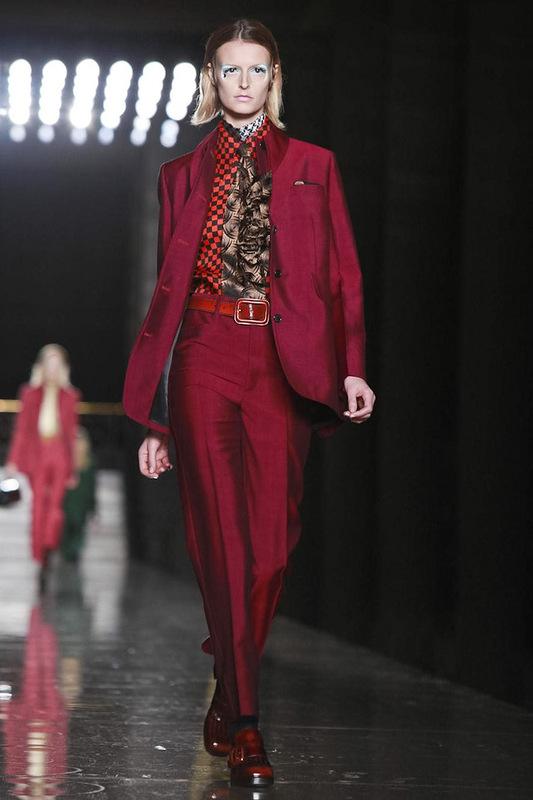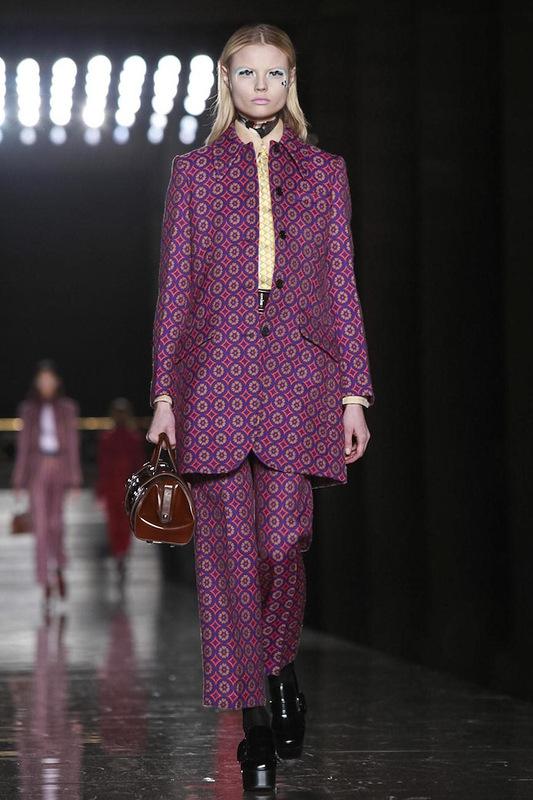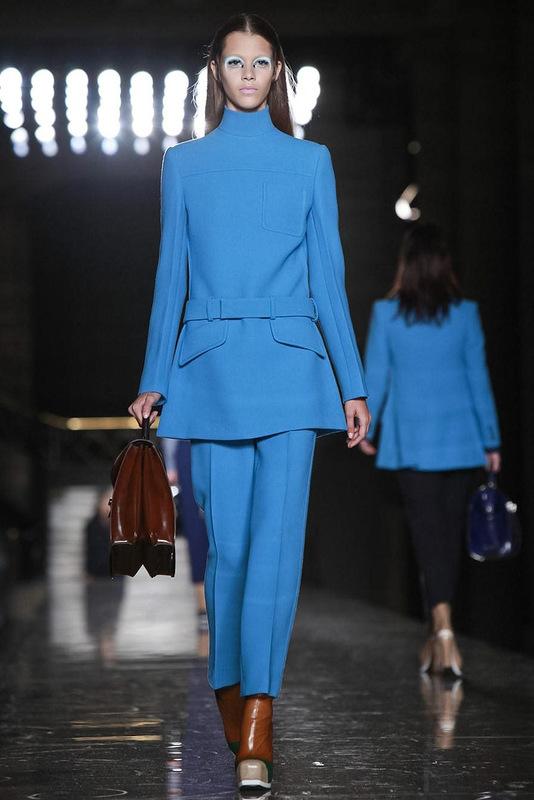 As already mentioned, the color palette is extremely diverse - not just find your own color, in my opinion, it is simply not possible from the deep blue and purple to crimson, olive and powdery. To all this is added a rainbow fashion embroidery and prints, ie modification of their suits, the presence of which is mandatory in almost every "business" wardrobe will amaze even the imagination of the temptation.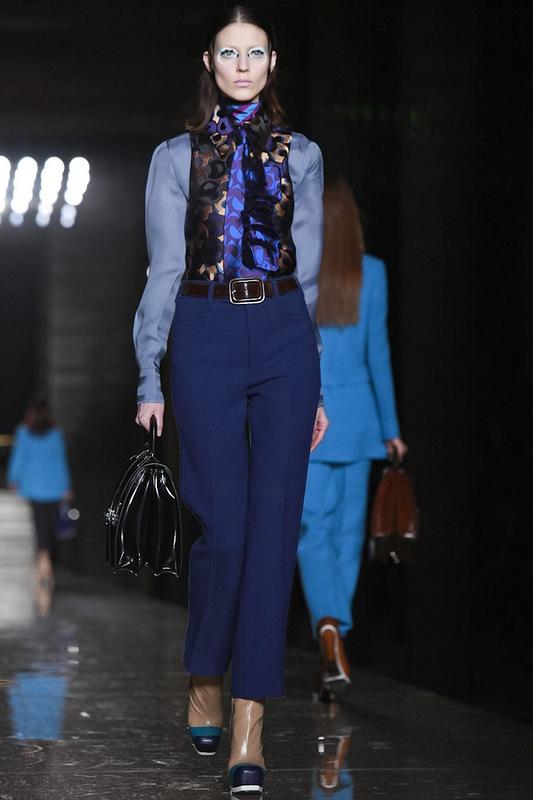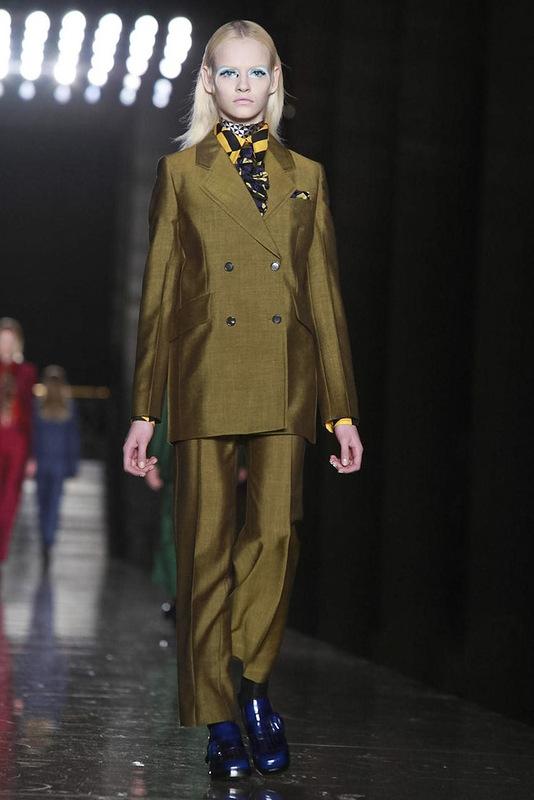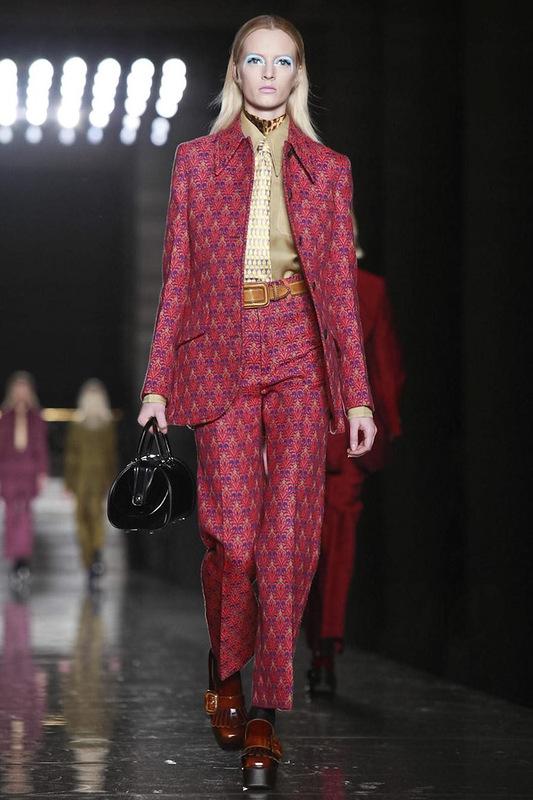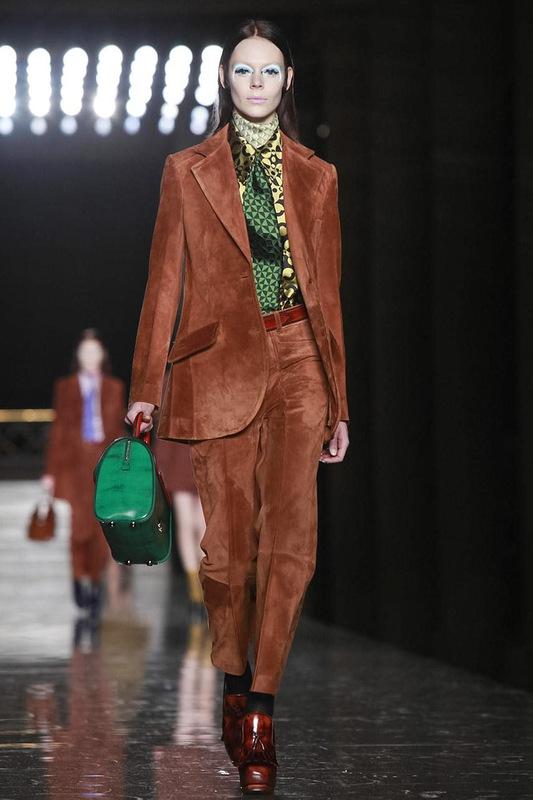 Strict double-breasted or with three buttons close-fitting suits come with patterned shirts (bows, zhabot and ties) and colored Lofer or on a wide-heeled boots in the spirit of the '70s. Spacious briefcases and small bags on short handles perfectly round out the image of Miu Miu.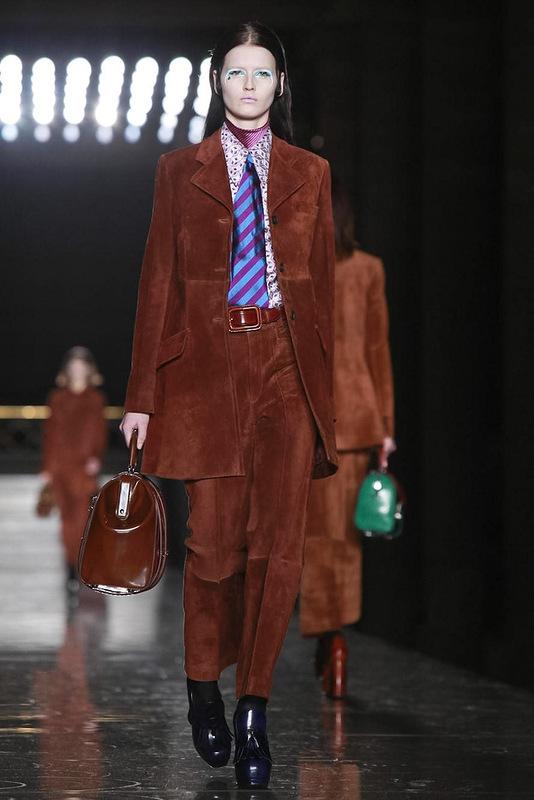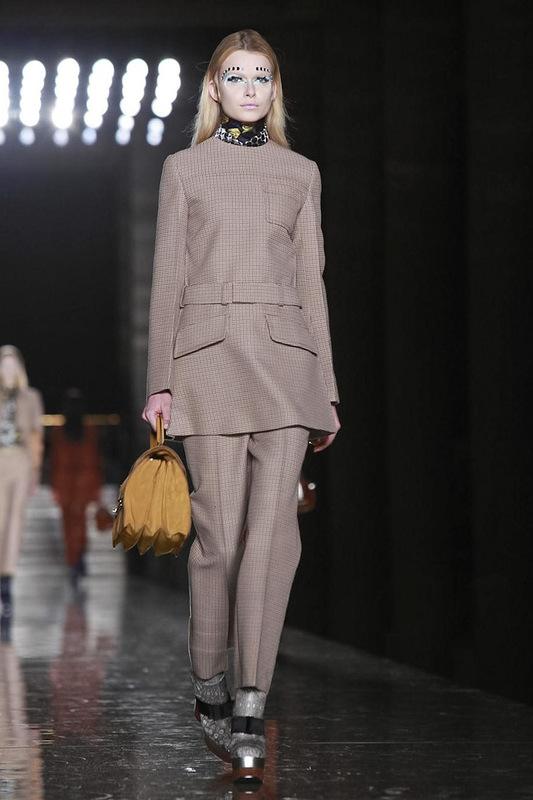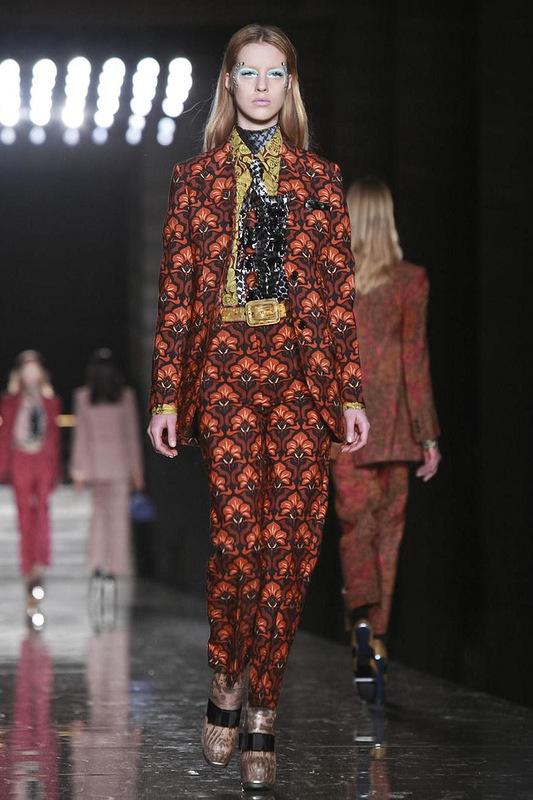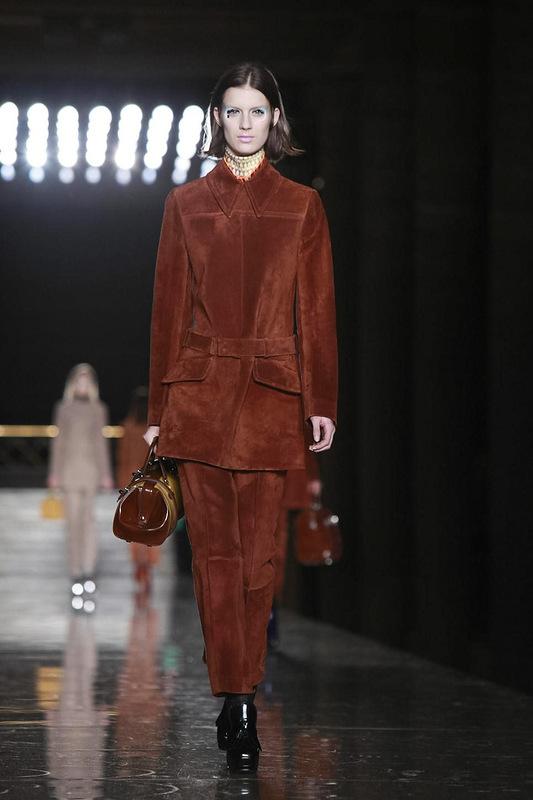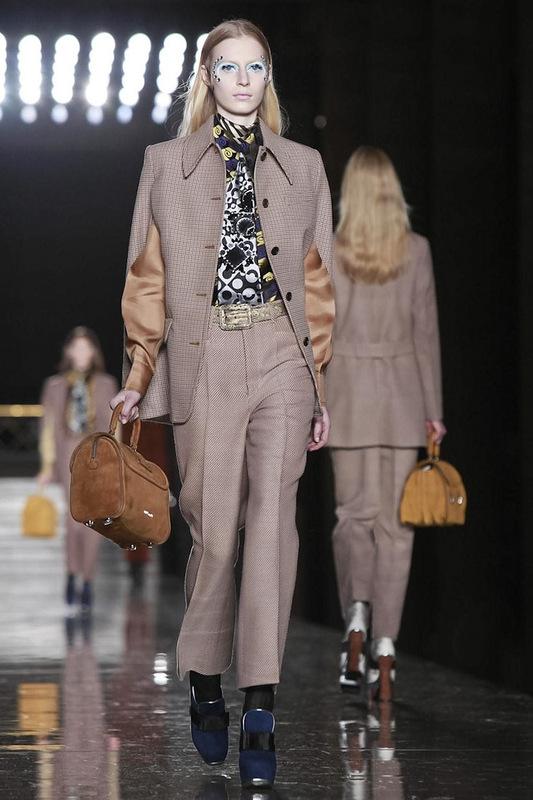 Evening dresses were frankly a little - just a few exits. But they were presented complex "Kolchuga" of large crystals which can be worn on any outfit - for example, on top of a strict blouses and skirts.
It turns out very convenient - a few movements and ordinary working casual instantly becomes a trendy toilet. Critics recognized that Miuccia Prada once again managed to surprise them with their innovation.