Sometimes at night I want to use the toilet, I want to eat or drink, you need to prepare a bottle of baby milk, so you have to get up and go from the bedroom to the kitchen or the bathroom. In the darkness, but still half asleep there is a risk to stumble on something, and the overhead light is not always possible, so as not to wake the other family members. For such cases the mat - the night light will be an interesting solution.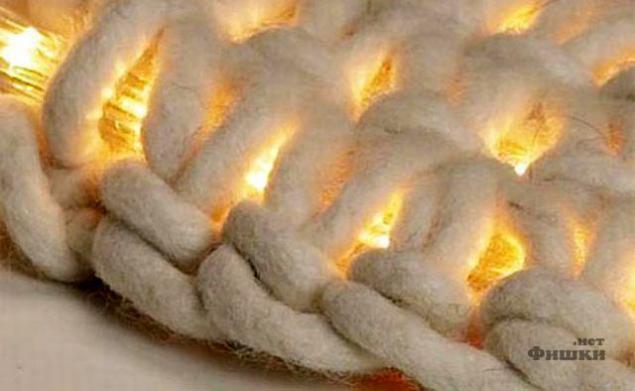 Original
Johanna Hyrkas came up with a great idea to use the LED as a lighting strip pointer the way out of the bedroom. The tape is inside of an ordinary woven rope round rug. Soft cozy light spilled across the floor without disturbing sleep.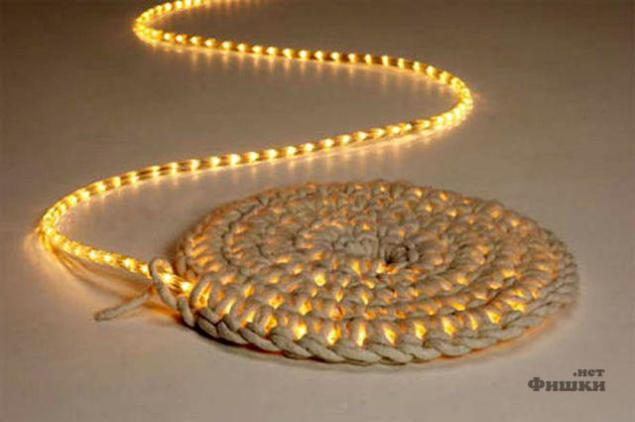 Practical and useful thing for walks at night in the apartment, and for the kid who is afraid of the dark. Such a large outdoor nightlight can do with their hands. LED rope tying tape.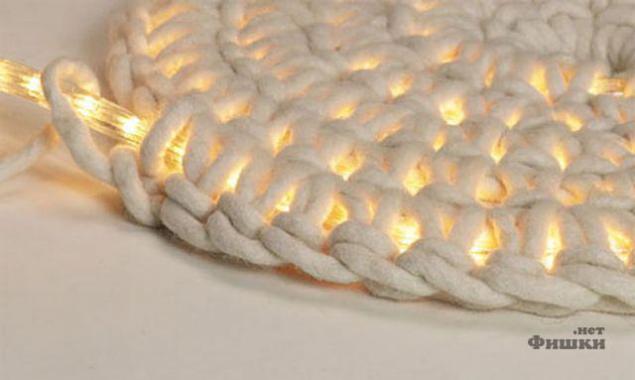 Source: piitbull.livejournal.com